Milwaukee Film's recent restoration of the Oriental Theatre has turned the stunning East Side movie palace into a really, really stunning East Side movie palace. But one element has been missing: the big ol' pipe organ that used to pop up from under the stage in the main theater. Happily, a big ol' pipe organ is set to make its return to the OT.
And not just any big ol' pipe organ: a fully restored 1925 Wurlitzer pipe organ. The instrument—provided by pipe organ restorer Jeff Weiler of JL Weiler, Inc.—is described as "one of the last few remaining in the world and maintains all of its original period elements and sound." It will be unveiled at a red-carpet fundraiser called "Coming Home Again: A 1925 Wurlitzer Pipe Organ's Grand Debut." The event is open to the public, with tickets beginning at $200 a person.
"I can't tell you how delighted we are that the installation process of our own Mighty Wurlitzer pipe organ has reached its final phase, and is ready to be unveiled to the public," says Susan Mikulay, Milwaukee Film Board Chair, in a press release. "Milwaukee Film has always been a champion of cinematic history and culture, and the addition of this instrument to our majestic Oriental Theatre reflects its historic and significant importance."
The Oriental's previous organ was a 1931 Kimball, which lived at the theater from 1991 until 2018. Urban Milwaukee notes that "the theater's original organ was removed in 1959." The Oriental itself opened in 1927.
Here's more info on the November 8 fundraiser, via a press release:
Truly a one-of-a-kind event, attendees can expect to learn about and celebrate the past, present, and future of film, the Oriental Theatre, the pipe organ, and Milwaukee Film. Weiler will be in attendance to share the story of this organ's selection and installation for the Oriental Theatre. The event will culminate with a centenary screening of Harold Lloyd's 1923 silent comedy Safety Last, to be projected from a 35mm print courtesy of the Harold Lloyd Estate. Wurlitzer Extraordinaire organist Ron Rhode will perform a live organ score to the film, showcasing the instrument in all its glory.

"When considering how best to celebrate and unveil the newly installed Wurlitzer at the Oriental Theatre we wanted to honor the overlapping histories of cinema and the theatre organ," commented Cara Ogburn, Artistic Director of Milwaukee Film. "So Lloyd's classic, always a crowd-pleaser and celebrating a major anniversary this year, was an easy, natural and perhaps obvious choice. We are thrilled to be working with the Harold Lloyd Estate to present this film in such a reverent way with Ron Rhode's masterful performance of the Wurlitzer as exactly the right coda to conclude this phase of our historic restoration work at the Oriental Theatre!"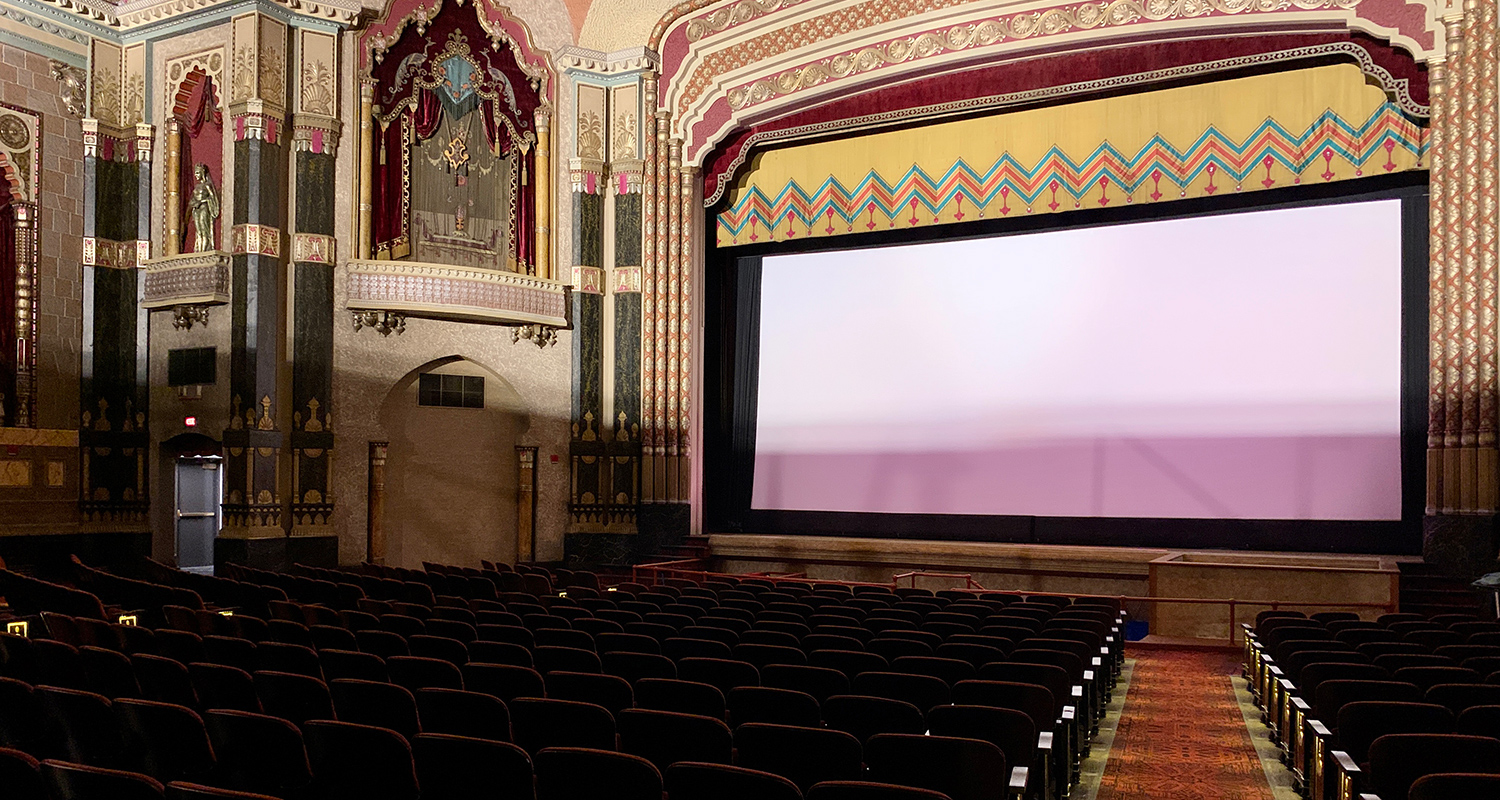 Want more Milwaukee Record? Subscribe to our free weekly newsletter and/or support us on Patreon.
---
RELATED ARTICLES
• Mandatory Milwaukee: Oriental Theatre is a majestic movie palace of memories