The last time we visited the Oriental Theatre (way back in July 2020), the historic East Side landmark was kind of a mess. But in a good way! Milwaukee Film's extensive five-phase Oriental restoration and renovation plan had just gotten underway. Here's what the main house looked like: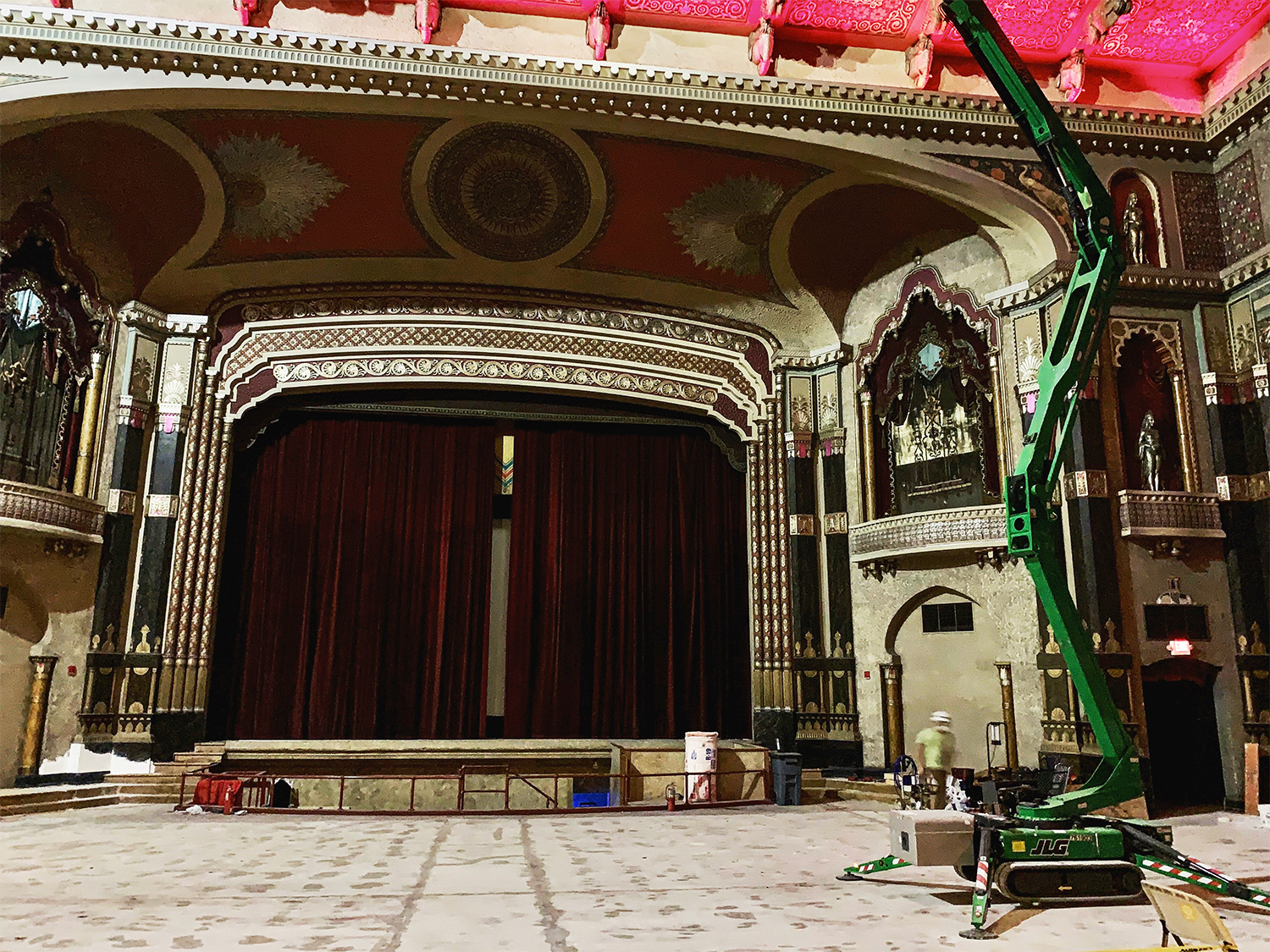 But now, as work enters phase four, things are finally coming together. Just LOOK at this:
What's new or restored? Oh, just new seats (R.I.P. middle aisle), new carpet, new lighting, restored plaster, restored artwork, a restored ceiling, a restored balcony (still in progress), and more. The side theaters have been spiffed up, too, and the lobby will soon sport some glass donor signage.
And now for the big question: WHEN WILL IT REOPEN? Milwaukee Film tells us they're aiming for late summer or early fall, and that the upcoming Cultures & Communities Festival (September 6-12) will feature in-person events. So there you go!
Check out more photos of the big restoration below: