Depending on which news sources you follow, Milwaukee is going through either a "renaissance" or a "reinvention." Or maybe it's a "reboot" or a "reimagining." However you want to define it, it's safe to say that Milwaukee is currently building a lot of new and wonderful things!
• Earlier this year, New Land Enterprises was given the green light to build a 25-story, 318-unit apartment tower on a surface parking lot at Farwell and Curtis on the East Side. You know, that surface parking lot for the closed Renaissance Place event center and the next-door Mexican Consulate? Yeah, that one.
But now those plans have been tweaked—shaving off one story yet adding more units. The updated plans call for a 24-story, 346-unit tower. The [Milwaukee Journal Sentinel] reports that "the changes reflect the removal of one level of parking, reducing the number of spaces from 465 to 411. That includes 350 spaces just for the apartment tower." The increase in units, meanwhile, is due to "reducing the size of some larger units."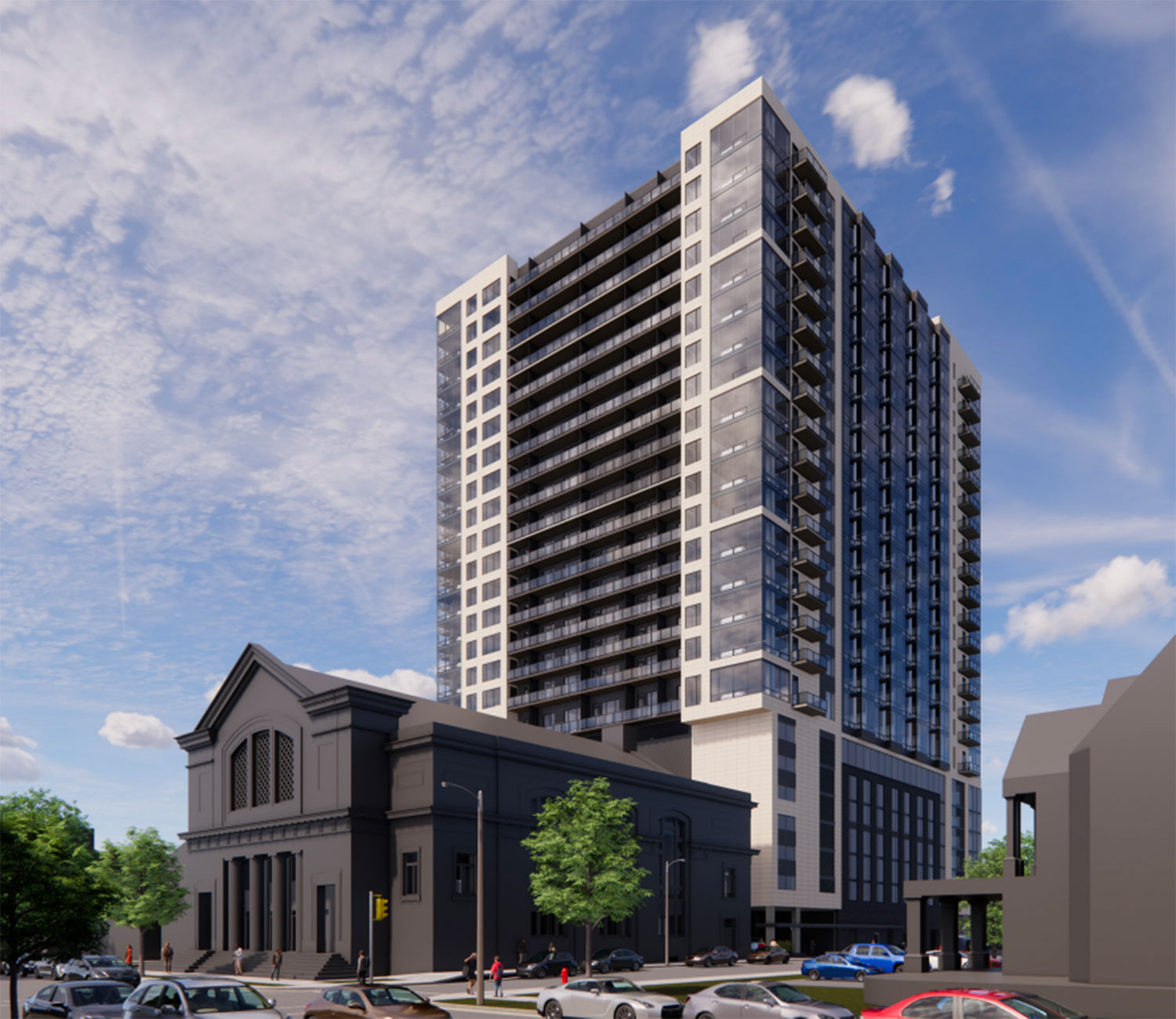 • That hulking (and long-vacant) 11-story concrete building at 222 W. Freshwater Way—the former Courteen Seed Company warehouse—is set to be demolished. "Demolition of the Courteen property would create a rectangular, three-acre site between W. Seeboth Street and W. Freshwater Way," says [Urban Milwaukee].
• In case you haven't seen it lately, that new and wonderful 31-story apartment tower they're building across from the Milwaukee Public Market is really coming along. [Milwaukee Business Journal]
• An Iowa-based company wants to convert a large chunk of a long-empty former Walmart—located at 5825 W. Hope Ave.—into 850 self-storage units. Milwaukee, however, isn't thrilled with the self-storage plans. [Milwaukee Journal Sentinel]
• Tender Car Collision, located at 1825 S. Kinnickinnic Ave., is for sale. And yes, it's being touted as a "fantastic redevelopment opportunity." [Urban Milwaukee]
• The city has given another thumbs-up to a $9.2 million subsidy for a project from Bear Development to build 576 affordable apartments at 147 E. Becher St. The apartments, located on the north end of Bay View, would be spread out between eight five-story buildings. [Milwaukee Business Journal]
• The lil' Amtrak train station near the airport—dubbed the Milwaukee Airport Rail Station, natch—is getting a big upgrade. Plans call for a second platform, elevator towers, and a skywalk across the tracks. [Urban Milwaukee] says the project "is a key component of a plan to increase the frequency of Amtrak Hiawatha Service trains between Milwaukee and Chicago."
Want more Milwaukee Record? Subscribe to our free weekly newsletter and/or support us on Patreon.
---
RELATED ARTICLES
• Full "New And Wonderful Things" (formerly called "New Sh*t") archives