Depending on which news sources you follow, Milwaukee is going through either a "renaissance" or a "reinvention." Or maybe it's a "reboot" or a "reimagining." However you want to define it, it's safe to say that Milwaukee is currently building a lot of new and wonderful things!
• The city's Zoning, Neighborhoods & Development Committee recently gave an unanimous thumbs-up to New Land Enterprises' 25-story, 318-unit high-end apartment building planned for a surface parking lot at Farwell and Curtis. You know, that surface parking lot for the closed Renaissance Place event center and the next-door Mexican Consulate? Yeah, that one.
Also, the building that will replace a surface parking lot will come complete with an eight-level parking structure.
"The final proposal calls for a minimum of 372 spaces in an eight-level parking structure, with at least 18 dedicated spaces for the Mexican Consulate employees," reports [Urban Milwaukee]. The report continues:
But the proposal allows for up to 93 spaces to be added, by increasing the number of floors. New Land could also remove a floor if it strikes a lease agreement for other nearby spaces. The company must maintain a ratio of one parking space per apartment unit and a minimum of 40 spaces for Renaissance Place. Korb [+ Associates Architects] estimated that the parking spaces would cost at least $30,000 each to build and that underground parking wasn't an option because of cost, the challenge of fitting in a ramp at the street level and structural concerns with the nearby buildings.

"We see it as somewhat of a necessary evil," said New Land managing director Tim Gokhman. "Honestly, if the streetcar was running up Prospect and Farwell, we would have a different conversation about the amount of parking needed."
The streetcar! Currently, the downtown streetcar doesn't go to the downtown convention center, the downtown basketball stadium, the downtown food hall, or dozens of other downtown places, much less up Prospect and Farwell. The bus does, though. #SaveTheBus!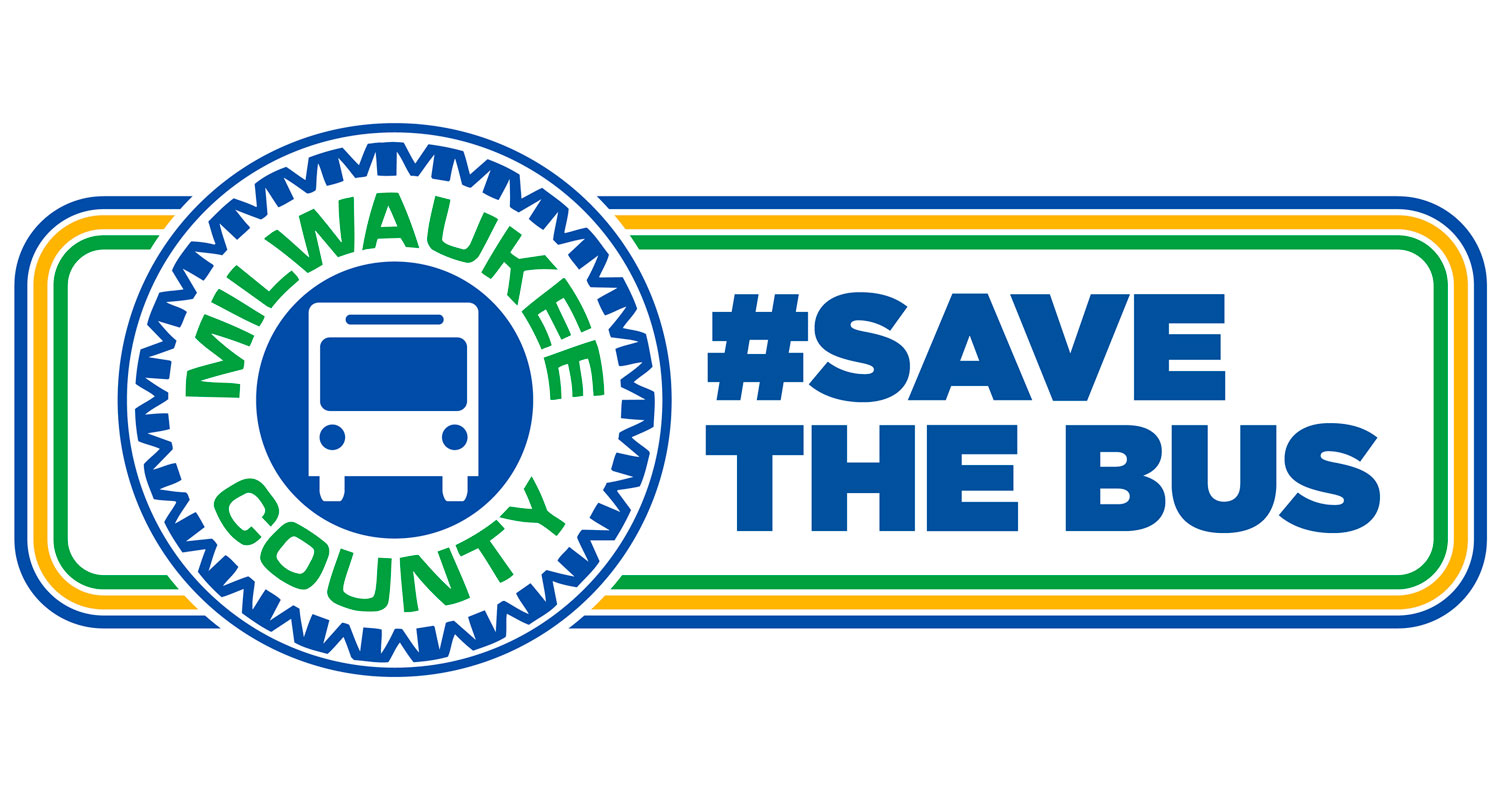 • A four-story, 91-unit affordable apartment building and accompanying "food accelerator" planned for 1132-1164 E. North Ave. in Riverwest would like $1.25 million in city cash, please. [Milwaukee Journal Sentinel]
• That 8,000-seat soccer stadium planned for the Iron District would like $9.3 million in state cash, please. Gov. Tony Evers says YES, Republican daddies in the legislature say NO. [Urban Milwaukee]
• A Black arts center planned for Milwaukee's Bronzeville neighborhood would like $5 million in state cash, please. Gov. Tony Evers says YES, Republican daddies in the legislature say NO. [Milwaukee Journal Sentinel]
• Visit Milwaukee is getting $10 million in state cash to promote the 2024 Republican National Convention! [Milwaukee Journal Sentinel]
• A massive redevelopment of the Filer & Stowell complex at 147 E. Becher St. in Bay View will apparently be even more massive. Previous plans to build 300 new apartments on the site have now ballooned to 576 apartments. Additionally, "144 of the apartments would be set aside for seniors (individuals 55 or older) and a public connection between the two separate sections of the Kinnickinnic River Trail would be established through the middle of the site," says [Urban Milwaukee].
• Betty Brinn Children's Museum is searching for a new home. An initial plan to share space with the new Milwaukee Public Museum is dead, so the children's museum has now set its sights west. "That broad area could include Milwaukee's near west side, a neighborhood defined by such landmarks as Marquette University and Harley-Davidson Inc.'s headquarters—the latter of which is being redeveloped as the company shifts largely to remote work for its office employees," says the [Milwaukee Journal Sentinel]. "Other possible areas include the Menomonee Valley, which features the Harley-Davidson Museum and other attractions, and parts of downtown's west side."
• Want to build a "landmark development" on that parking lot at 401-441 W. Wisconsin Ave.? You know, that lot across the street from the downtown convention center and behind the upcoming Vel R. Phillips Plaza? Yeah, that one. The City of Milwaukee would like to hear from YOU! [Urban Milwaukee]
• A big rebuild and possible lane reduction of National Avenue will be the subject of two upcoming public input meetings. "The Wisconsin Department of Transportation and the City of Milwaukee are hosting the meetings, scheduled for 4 p.m. to 7 p.m. June 8 and 10 a.m. to 1 p.m. June 10 at Milwaukee Area Technical College's Education Center at Walker Square, 816 W. National Ave.," reports the [Milwaukee Journal Sentinel]
• Open now: Ivanhoe Plaza! The much-ballyhooed East Side project has closed a chunk of Ivanhoe Place—basically the chunk between Crossroads Collective and Hooligan's—and turned it into a pedestrian plaza. What was once a dicey little side street full of cars and endangered pedestrians has become a vehicle-free oasis of picnic tables and chairs and planters. (The east half of the block remains open to cars, so folks can still use the drive-thru at Educators Credit Union.) It's nice!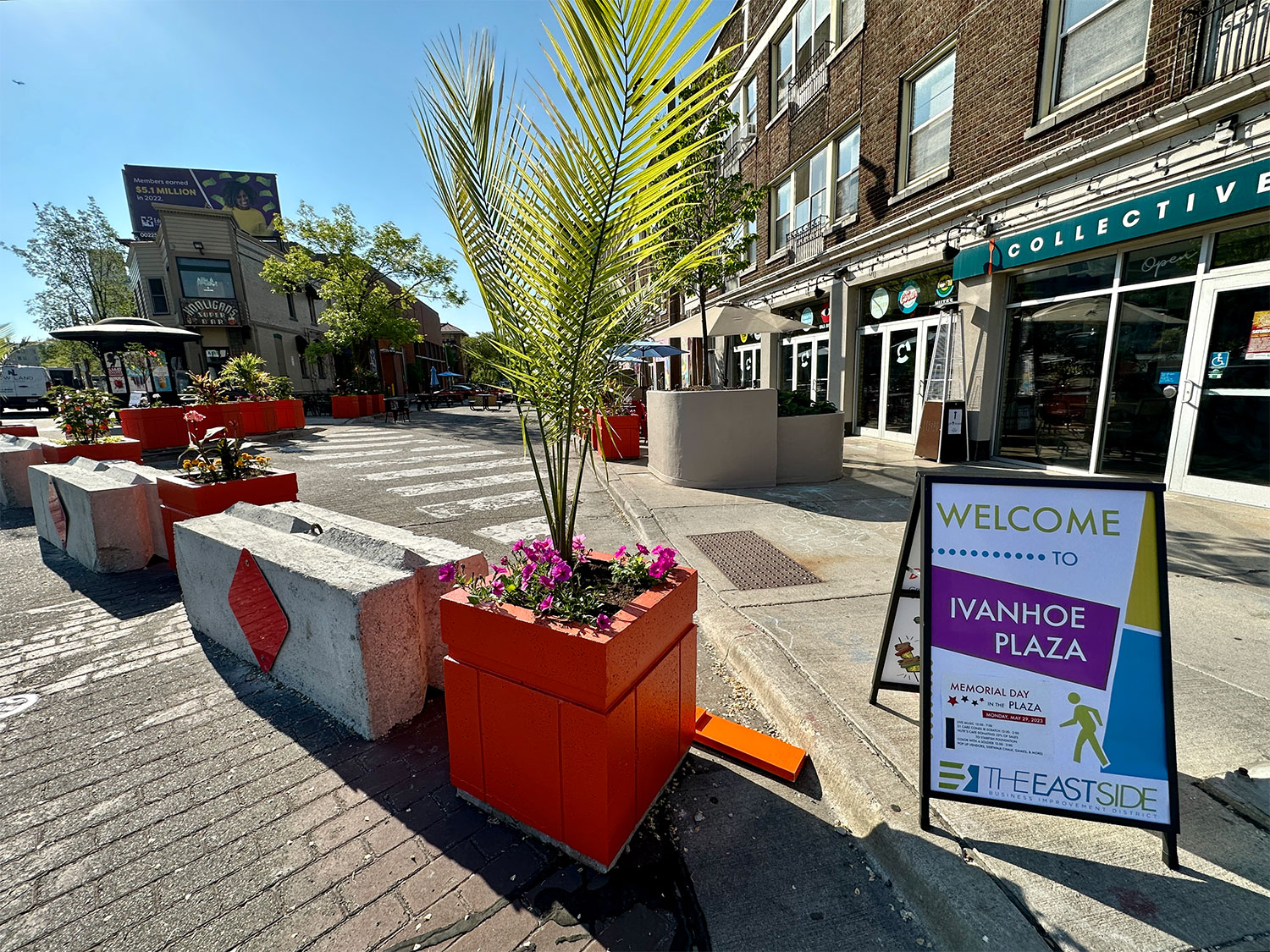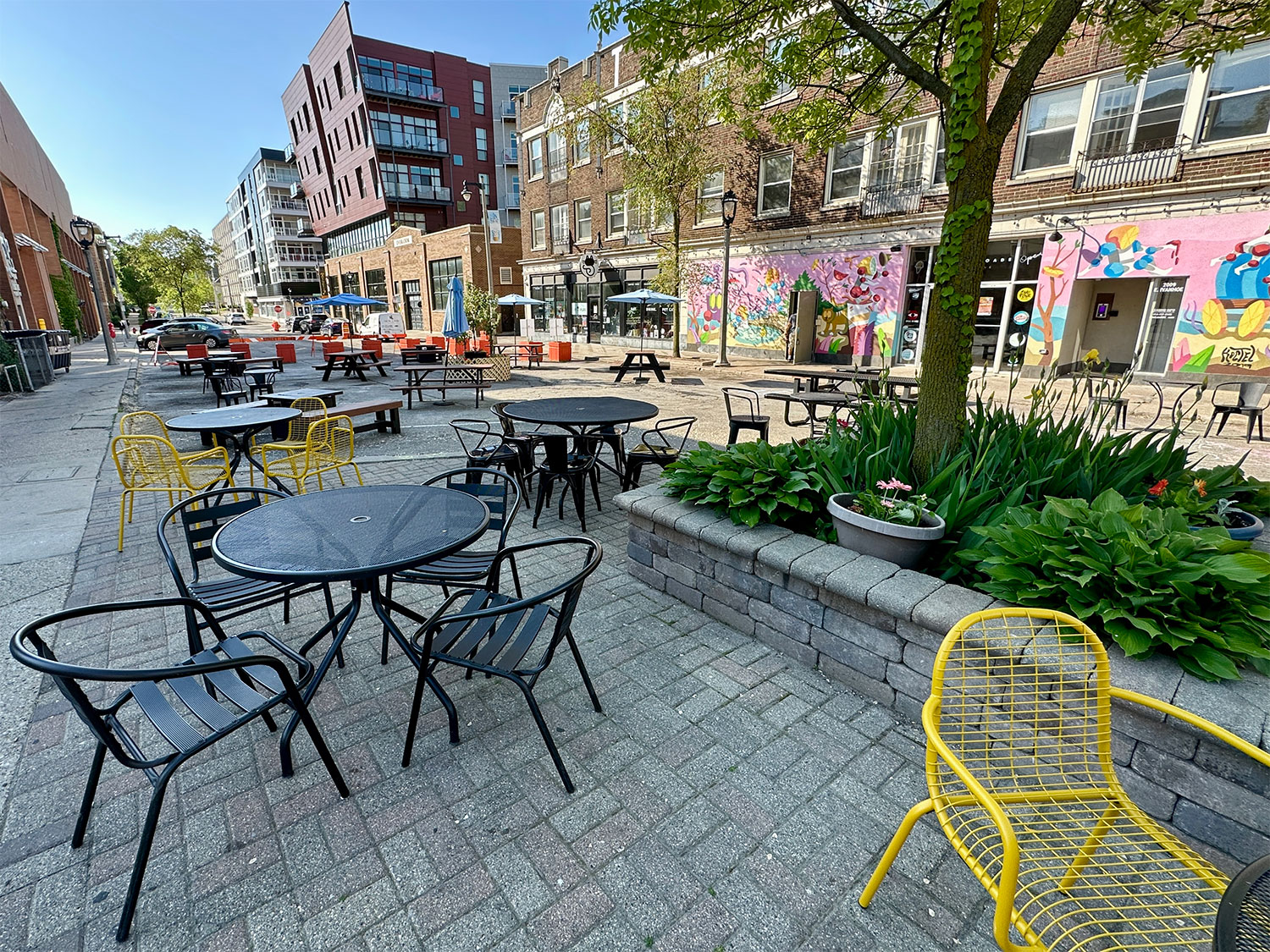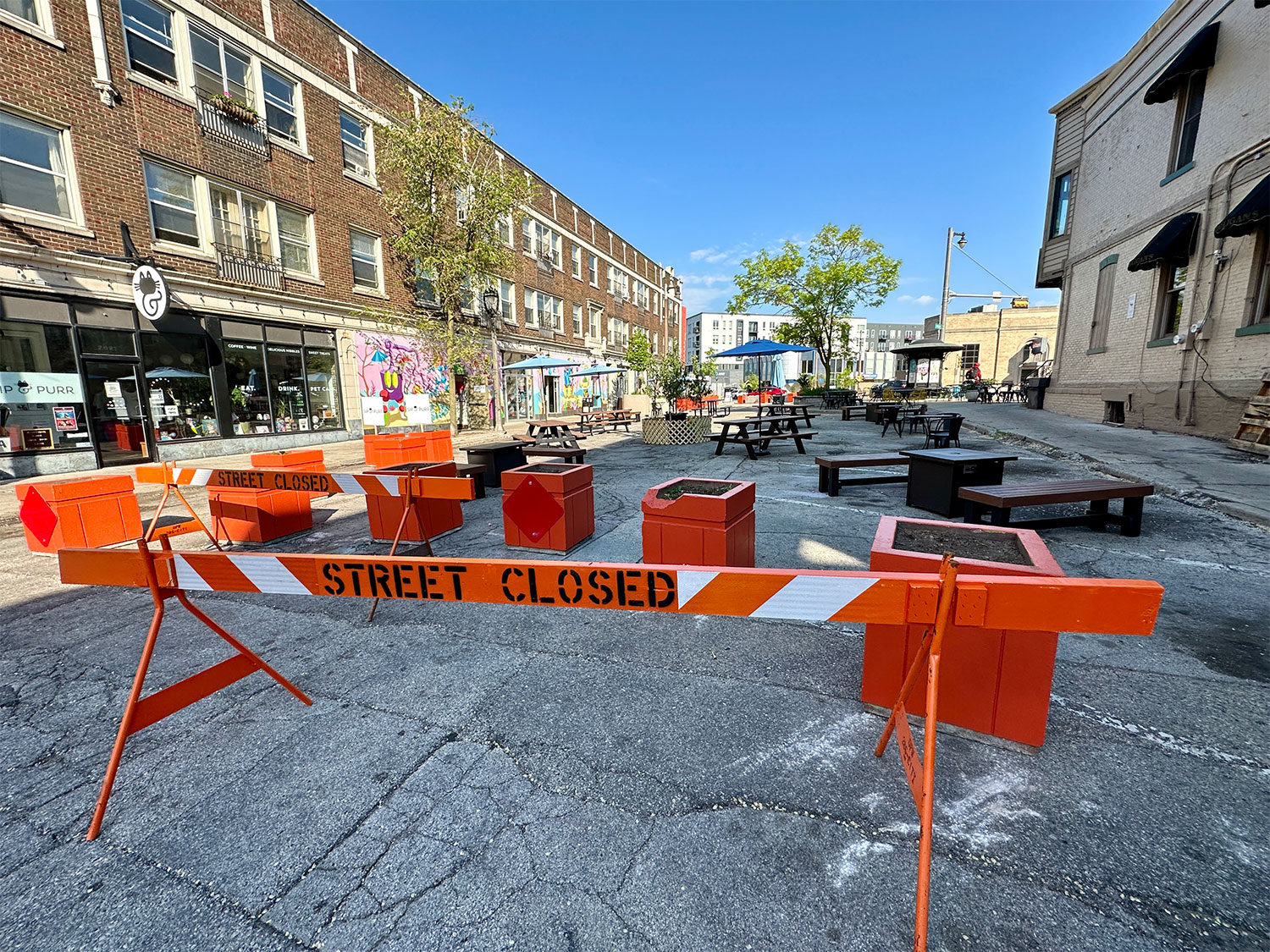 Exclusive articles, podcasts, and more. Support Milwaukee Record on Patreon.
---
RELATED ARTICLES
• Full "New And Wonderful Things" (formerly called "New Sh*t") archives