Judge's Irish Pub (1431 E. North Ave.) is no more.
Well, the classic/infamous East Side watering hole has been closed since 2013, but the Judge's building—built in 1905—is now no more. Crews were on site Tuesday afternoon knocking the thing to the ground. (A neighboring house is scheduled for demolition, too.) Here are some pictures and a video of the building's last call: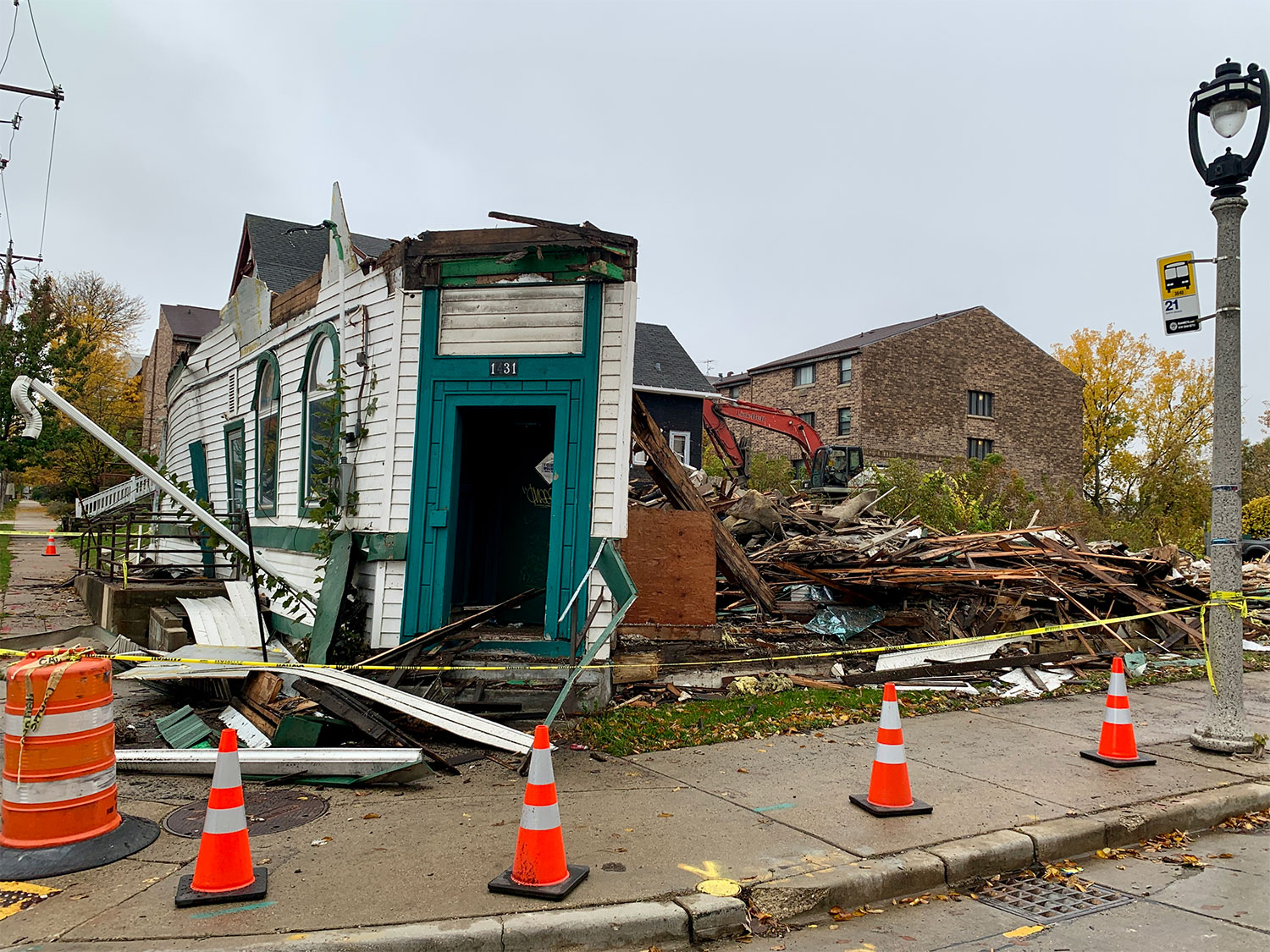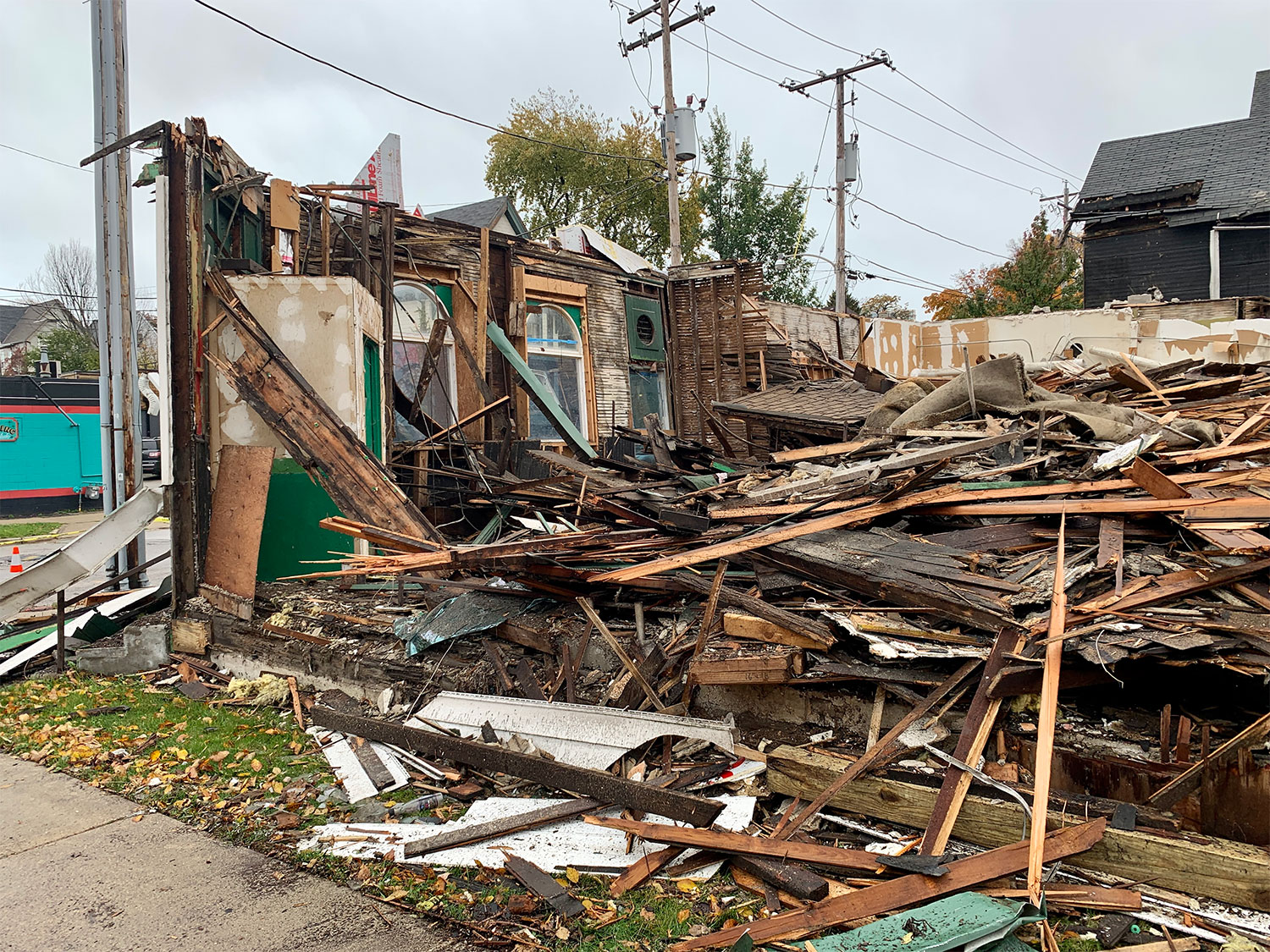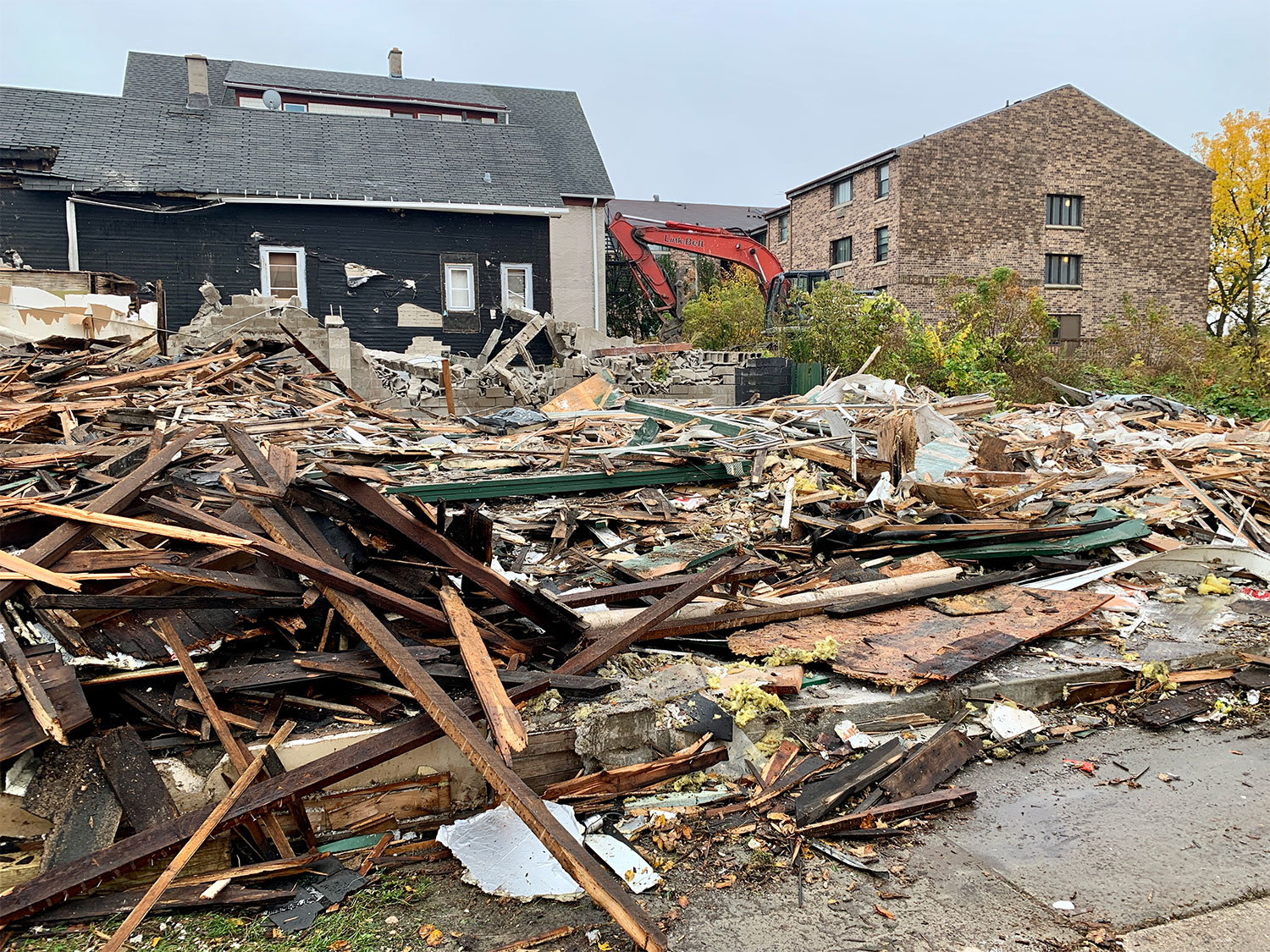 And now the video…
What's next for the site? Following several proposed apartment developments that never came to fruition, the former tavern was finally sold this summer to veteran Milwaukee apartment investor and developer Timothy Olson. Olson hasn't said what he'll do with the land, but yeah, it'll probably be apartments.
Speaking of long-closed East Side bars and future East Side apartments, RC's Beer Garden and the Buddha Lounge—just across the street from Judge's—will soon be leveled to make way for a four-story, 56-unit apartment building. A few blocks east, a two-story industrial building at 1617-1633 E. North Ave. is set to be converted into 17 apartments. And a few blocks west, a new four-story, 91-unit affordable apartment building—complete with a food accelerator—is being planned for a vacant lot at 1136 E. North Ave.
R.I.P. Judge's. This author remembers playing pool there from time to time and eventually getting thrown out when one of his friends tripped and smashed through the sliding glass back patio door.
Exclusive articles, podcasts, and more. Support Milwaukee Record on Patreon.
---
RELATED ARTICLES
• In case you blinked, here are all the new and wonderful things they're building in Milwaukee (July 24 – August 6)
• In case you blinked, here are all the new and wonderful things they're building in Milwaukee (July 3-9)
• In case you blinked, here are all the new and wonderful things they're building in Milwaukee (April 17-23)
• Oh yeah, Judge's on North Ave. will probably become luxury apartments, too
• Watch and weep as the old La Fuente on 5th gets knocked down