According to data from the Department of Health Services, the number of confirmed COVID-19 deaths in Wisconsin reached 409 on Monday afternoon. Milwaukee County is home to more than half of those deaths, with the DHS reporting 231.
Statewide, there are 10,418 total positive test results and 108,033 total negative test results. In the past 24 hours, approximately six percent of new tests have come back positive. This marks the first time Wisconsin has seen a "statistically significant" 14-day drop in the percent of people tested for COVID-19 who had positive results. There are now three such metrics marked as "green" on Wisconsin's "Badger Bounce Back" plan: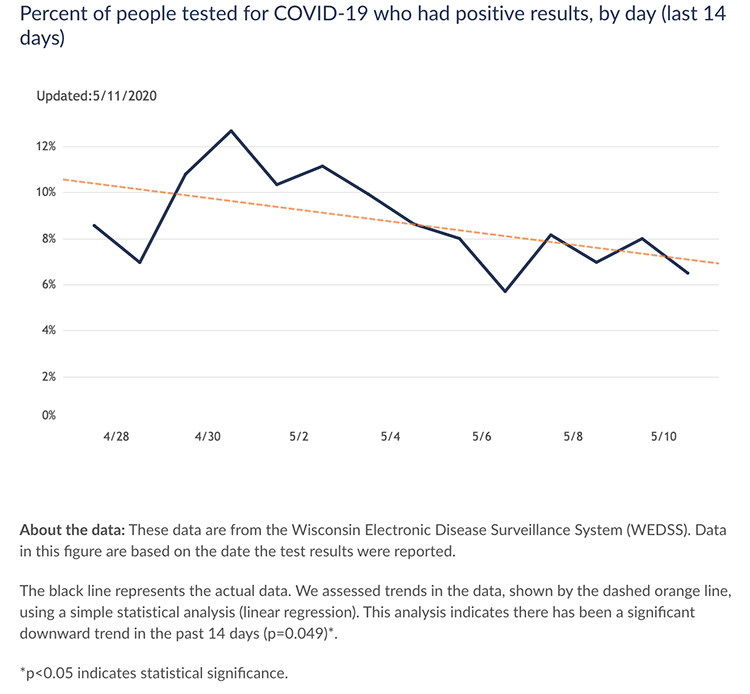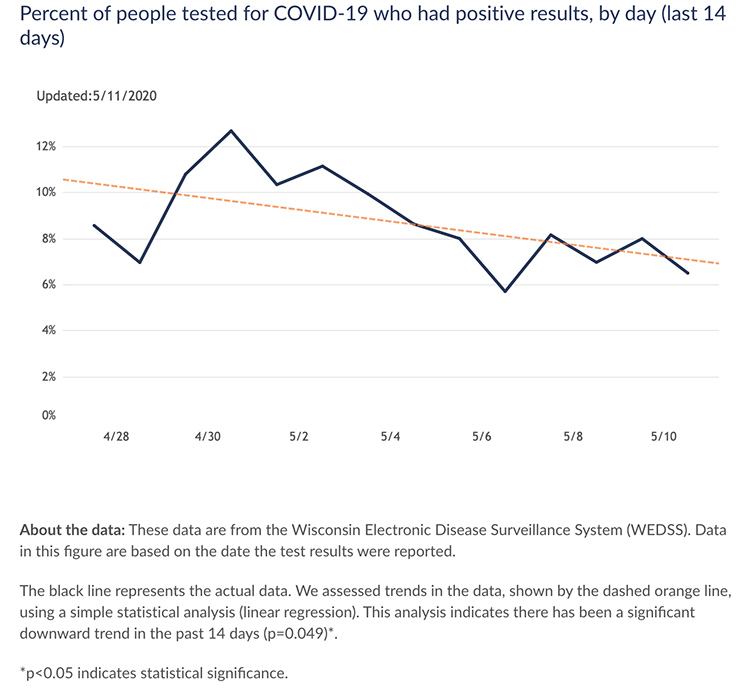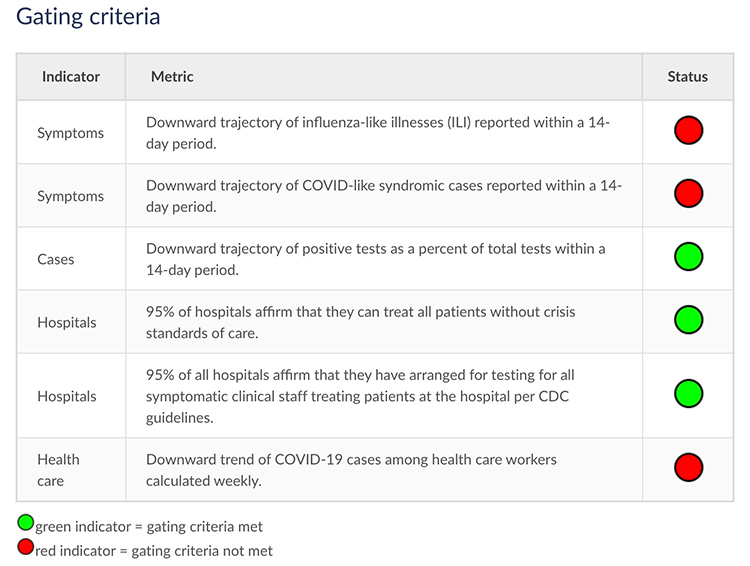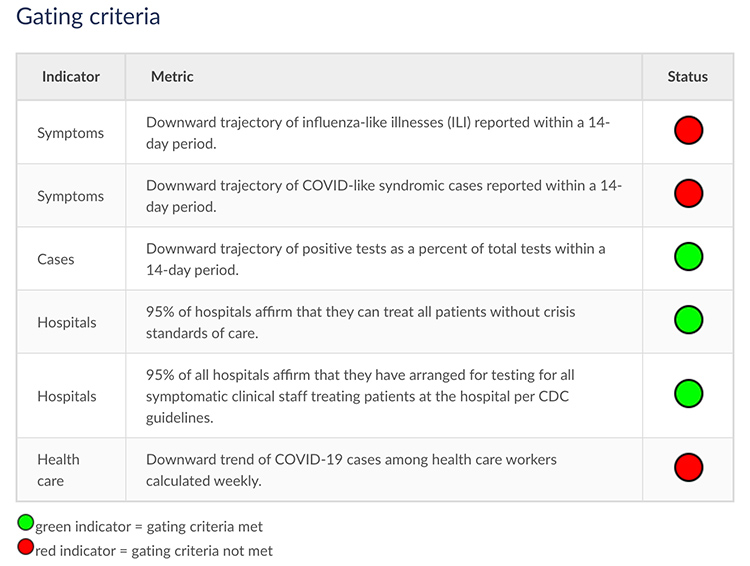 In Milwaukee, meanwhile, two free COVID-19 testing sites opened to the public Monday morning. On the city's north side, Midtown Center at 5760 W. Capitol Dr. is offering vehicle and/or walk-up service. On the city's south side, the United Migrant Opportunity Services (UMOS) headquarters at 2701 S. Chase Ave. is doing the same.
Both sites are open 8 a.m. to 8 p.m., seven days a week. Extremely long lines have been reported.
Testing sites throughout the state can be found HERE.