Chapter 7: The Gauntlet
I'm anxious. Ever since starting this journey during summer, I've felt behind, and for good reason…I am behind! Note to self and to others: don't give a year-long project six months. So, after last time's debacle (missing a county due to lack of day light), I decided to do the only logical thing: create a five-day trip, primarily to the northern counties of the state, hitting 20 counties by the end of it. Will it work out? Or will I lose all hope? Read on to find out. Oh, and welcome to fall!
Rock & Green Counties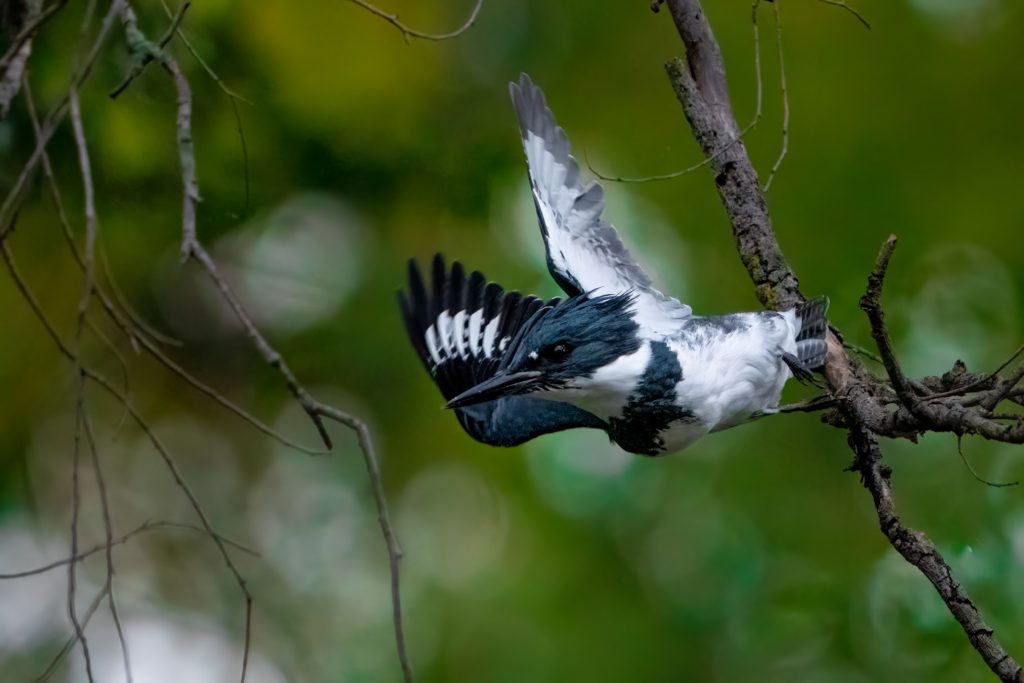 I started my five-day jaunt with an easy two morning counties: Rock and Dane. For Rock, I went to Lake Leota Park, a public space with a good-sized water feature, akin to our very own Humboldt Park. Throughout this process, I've learned that public parks are a good bet for a few decent photographs of common species. You won't get the flashy birds, but you'll get a shot worth publishing.
That ended up being true. Upon entering, a Great Blue Heron flew out over the lake. Soon after, I was able to spend a significant amount of time with a Belted Kingfisher. Usually these mowhawked birds dart away when alerted to human presence, but the beauty of being in a public place is that they're used to people. I didn't overstay my welcome, but its tolerance towards me allowed me to come away with my best kingfisher photos to date.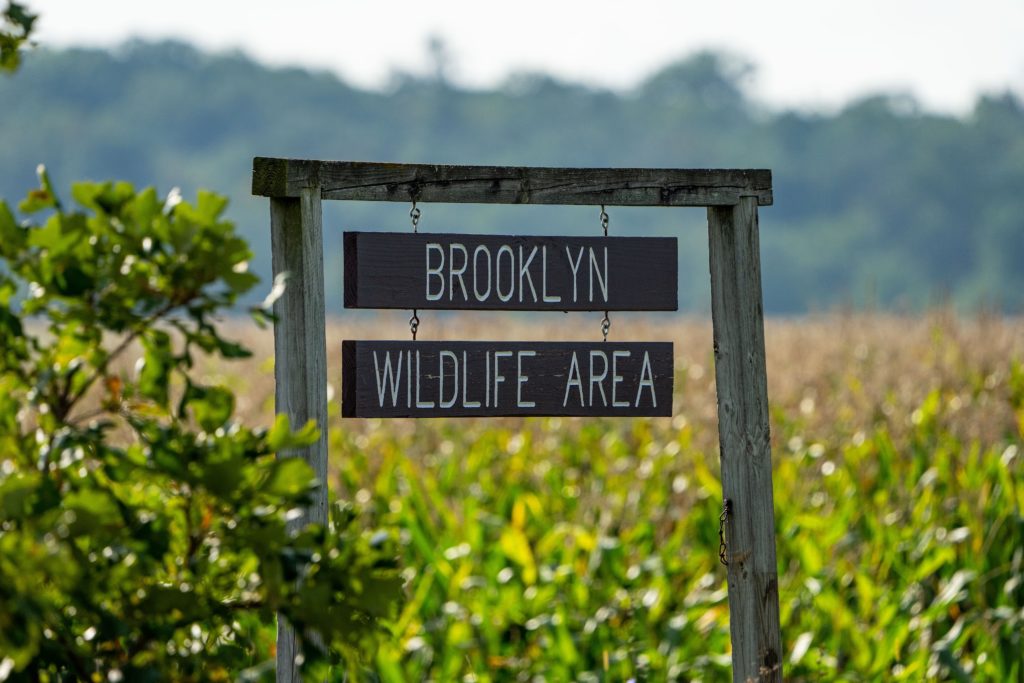 After counting up a few more birds and stopping to photograph Sandhill Cranes, I made a short trip to Brooklyn State Wildlife Area in Green County. I didn't stay as long as I wanted to, but the birding was pretty average that day. I came away with some a handful of species, including four Turkey Vultures and some Canada Geese, before making my way to work. Two counties down!
Total Rock County Species Observed: 10
Favorite Rock County Sighting: Belted Kingfisher
Total Green County Species Observed: 5
Favorite Green County Sighting: Turkey Vultures
Taylor County
We missed Taylor County during our last trip, so our first stop on the way north was to rectify that. We made a quick stop at the county line to count a large flock of Canada Geese. Then we headed to Medford for some breakfast and some birding. This trip happened on September 22, the first day of fall, and let me just tell you: fall showed up! It was my first time photographing birds in less than fifty degrees since spring and getting used to it was a challenge.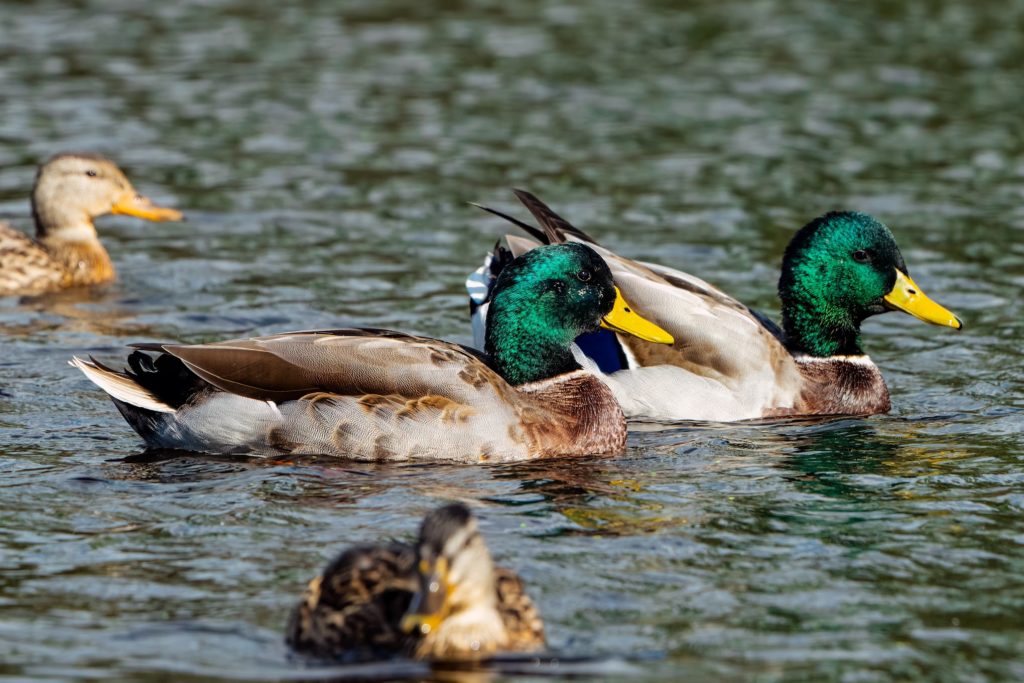 We birded in Medford City Park and I'll be honest: our plan was to make this a quick stop so we wouldn't fall behind again like last time. As per usual, nature had a different plan for us. We didn't even walk the trail and the birding was fantastic. A half dozen Red-breasted Nuthatches and some migrating warblers foraged in the pine trees. Mallards feasted in the pond, the green heads of the males shimmering just right in the sun. Waterfowl are a ton of fun to watch during fall and winter because you'll often find an odd duck or two bunched in with whatever the main species is at the water source. Here we found a lone Wood Duck, which brought us joy. Off in the distance, a Great Blue Heron silently fished while a Red-tailed Hawk viewed its kingdom from above. The birding here was incredible which meant we left Medford a while later, behind schedule once again.
Total Taylor County Species Observed: 11
Favorite Taylor County Sighting: a lone Wood Duck and the sublime cup of hot cocoa at Rocky's Cozy Kitchen
Barron & Polk Counties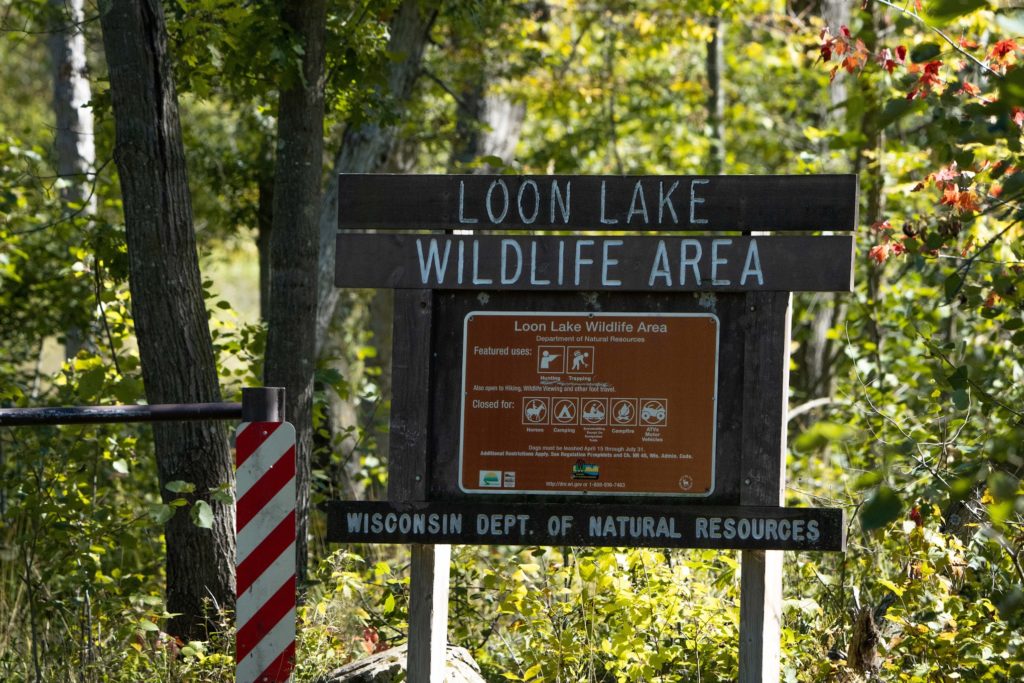 Two hours later, we arrived at Loon Lake State Wildlife Area. Ironically, we didn't go to Loon Lake itself, but the trail took us through a few fun pothole lakes filled with Painted Turtles. An Eastern Phoebe called out to my wife and me, then 10 Cedar Waxwings flew out of a tree followed by an American Kestrel giving chase. I wish I had photographic evidence of the encounter, but sometimes the fun stuff happens in a flash! I never would have taken the small kestrel as a predator of the waxwing.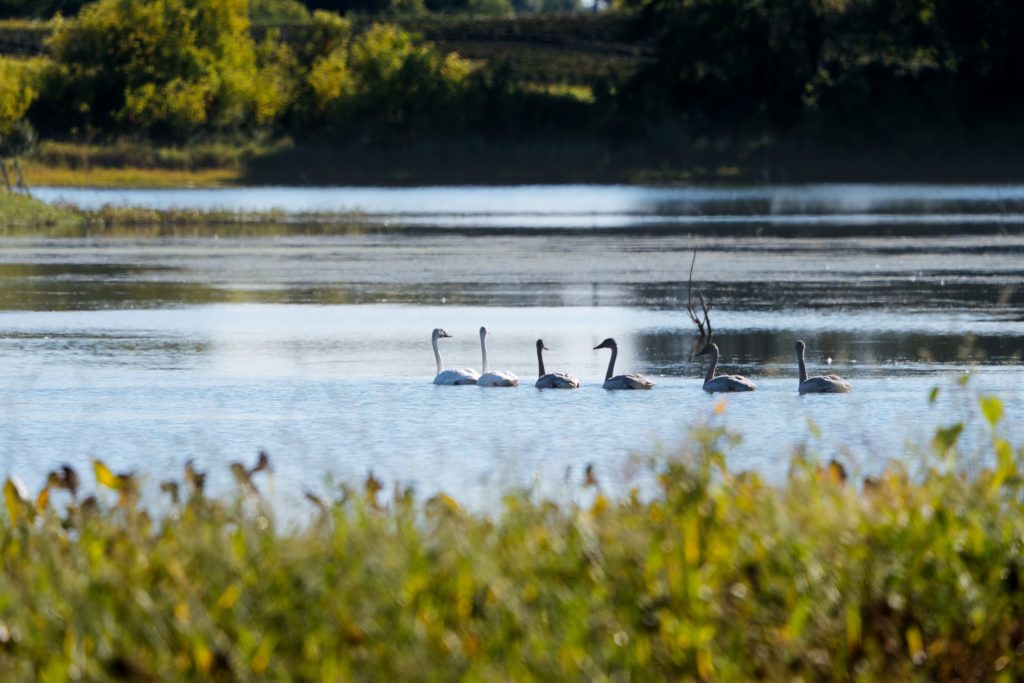 Polk County gave us the opportunity to partake in the grand tradition of roadside birding. We went to a place called Badger Lake, which is on private farmland, so the only way to bird it is by parking on the side of the narrow country road and looking in. I chose Badger Lake because seven Trumpeter Swans have been reported in the area and sure enough, we found a small flock swimming in the lake. As I dodged incoming traffic, I managed to look up and see a Yellow-rumped Warbler hanging out on the wires feasting on a spider. And for those wondering where the Red-winged Blackbirds have gone, I can verify that there's still a ton in Wisconsin, including in Polk County!
Total Barron County Species Observed: 11
Favorite Barron County Sighting: Cedar Waxwings
Total Polk County Species Observed: 9
Favorite Polk County Sighting: Trumpeter Swans
Burnett & Washburn Counties
You think seven Trumpeter Swans are good? So did we. Then we saw at least 30. Burnett County graced us with Fish Lake Wildlife Area, an amazing location filled to the brim with birds. We got there and my brain kinda went into overload. "Do I photograph the swans first? How about the cranes? What kind of ducks are over there? How about the birds darting around those bushes? Are those Bald Eagles?!"
To answer: I totally started with the swans, and of course, I tried to catch the Sandhill Cranes, but it was tough when Blue-winged Teal, Wood Ducks, and American Coot were causing all sorts of commotion as three Bald Eagles hunted before retreating into the cattails. As for the birds in the bushes, there was an assortment including Swamp Sparrows and this trip's unofficial mascot, the Yellow-rumped Warbler. But that's just scratching the surface of this place. I came away with three lifers: a Wilson's Snipe, a Rusty Blackbird, and—the coolest of the bunch—an American Bittern. This place was an absolute birding paradise. As you can probably tell we spent waaaaay too much time here. So much so that we put our last county of the day in jeopardy…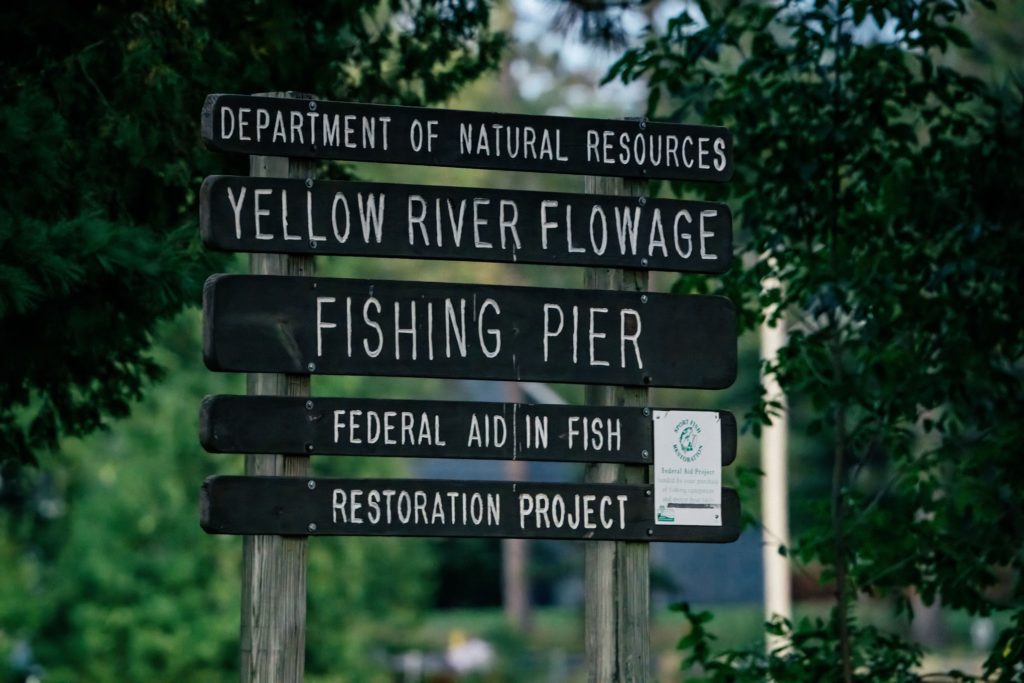 Getting to Washburn was a mad dash right before sunset. A word to the wise—the counties up north are BIG. They take some time to drive through, and by the time we reached our location, the Yellow River Flowage Fishing Pier, it was too dark to take useable wildlife photos. We still saw birds, so I'm counting this county completed, but the dwindling fall sunlight reminded us that birding opportunities are going to be a heck of a lot shorter as we head into winter. We made our way to Superior, WI under the black of night, happy to have hit every county on our list for the day. Seven counties down, 13 to go.
Total Burnett County Species Observed: 27
Favorite Burnett County Sighting: American Bittern
Total Washburn County Species Observed: 5
Favorite Washburn County Sighting: Mourning Dove
Douglas County
Our main reason for undertaking this 20-county tour started with Douglas County. I knew I wanted to hit this side of the state before winter and lucked into finding a birding tradition: Jaegerfest. In other circles, Jaegerfest would entail libation-fueled ragers filled with shots-o-plenty. In birding circles, the shots are still present, but you get them by clicking a camera shutter, which I did over 9,000 times during the three hours we were at Jaegerfest. And yeah, no alcohol. Just birds. Hopefully, that's not too disappointing to hear?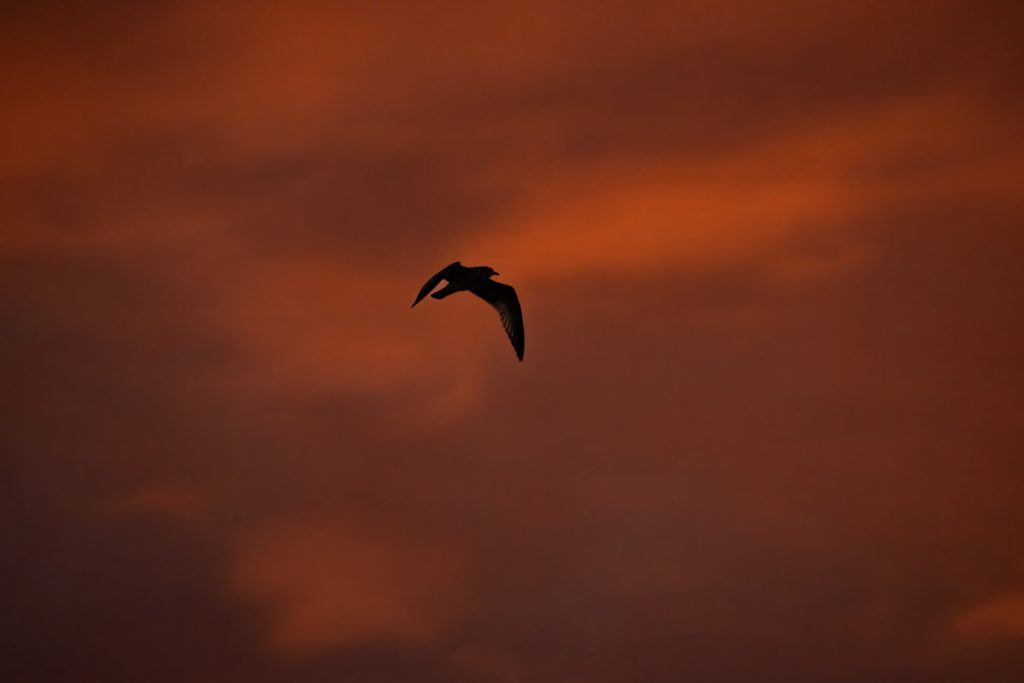 Jaegerfest comes from the group of birds known as Jaegers, though the most common to see is the Parasitic Jaeger. Each fall Jaegers will plunder food from thousands of gulls that call Lake Superior home. We went at the crack of dawn, which was soooooo gooooorgeous. Seriously, Lake Superior is flippin' cool at sunrise. I don't like to gloat about my work, but I took a few bangers and it's all thanks to the beauty of this place. Most of the gulls were your common Ring-billed Gull, but we also saw two smaller species, the Sabine's Gull and Bonaparte's Gull. Both happened to be lifers, as was a lone Common Loon that flew off in the distance.
There were at least 20 birders present on the beach. Tom Schultz, who organizes the event, has said that upwards of 200 birders have been known to flock beach. Most of the birding is done via spotting scope, which can see much farther than my telefoto lens, but the birding group does chum for gulls to bring them closer in. There's nothing quite as hilarious as seeing hundreds of gulls flock to the beach for a few scraps of bread. We ended up not seeing the Jaegers, though some were spotted the day before and after. This event is three days long and I'd love to come back up for the whole experience next year. For now, it was cool to get a few more lifers and enjoy an amazing morning with a new group of birders. You really do learn a lot when birding with others.
Total Douglas County Species Observed: 14
Favorite Douglas County Sighting: Sabine's Gull (diehard Star Wars fans know why)
Bayfield County
Becky Sapper, head of the Wisconsin Master Naturalist program recommended Moquah Barrens, not for its birding, but for the unique nature of the area. She was right on the money. In the heart of Chequamegon-Nicolet National Forest lies a place that is a mesh between the badlands of Montana and the African Savanah. Moquah Barren has trees, but like a savanna, they're sparse. Like Eastern Montana, the soil is sandy and it smells like Christmas. That's thanks to the jack pine and a variety of thick vegetation, which fills up this beautiful-yet-desolate landscape.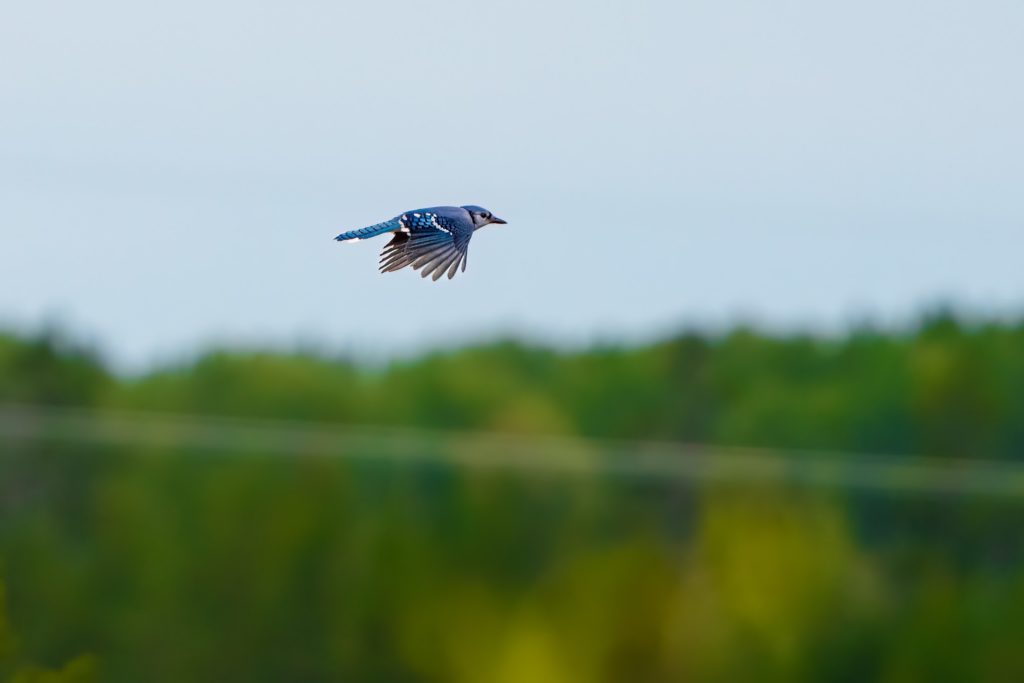 As for the birding, for a while, it was mainly Blue Jays. Then, out of nowhere, a mid-sized hawk sped overhead, bold red feathers standing out against the sky. I had never seen anything like it before and I so wished the sighting lasted longer than one speck of sand in my hourglass, but it's a speck I won't soon forget. Going through field guides, I found out my sighting was that of a Northern Harrier and it became one in a growing list of reasons to return to this place. On our way out, we drove down a long gravel road, picking up a Red-tailed Hawk, some sparrows, and another lifer in the American Pipit.
All I can say is this: Grab your best hiking boot, wear pants, and come out to this wholly unique part of the state. Heck, it might even just be a unique part of the country. It's certainly a special kinda place every Wisconsinite should take pride in.
Total Bayfield County Species Observed: 6
Favorite Bayfield County Sighting: Northern Harrier
Ashland & Iron Counties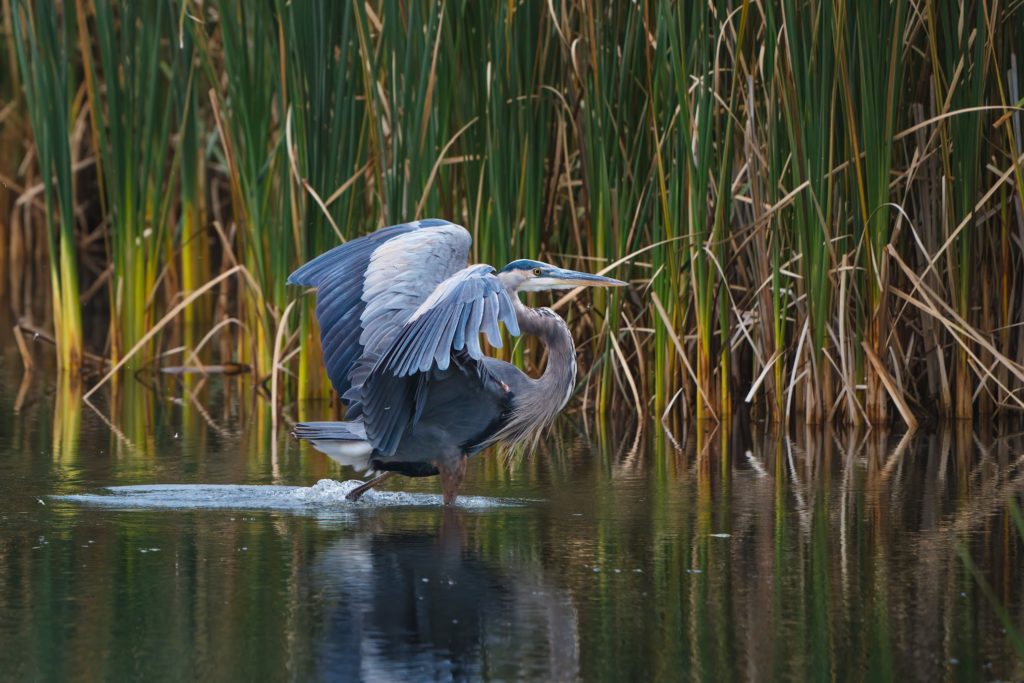 Prentice Park, the place we chose for our stop in Ashland County, had a ton of recent eBird activity. The park itself is really nice and filled with nooks for people to watch waterfowl and shorebirds. We didn't end up seeing as much as I had hoped, but I was able to get some really stellar shots of Blue-winged Teal and a Great Blue Heron. Closer to Lake Superior, we caught Ring-billed Gulls…and a Yellow-rumped Warbler pooped on me. First time for everything, I guess.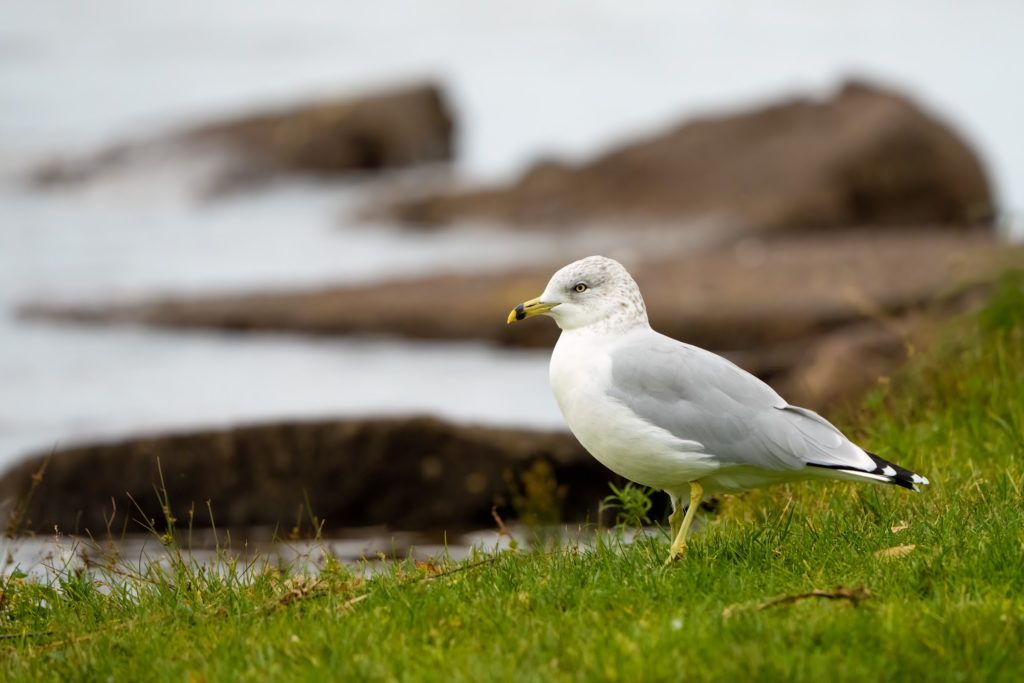 Our trek across gichi-gami took us to Saxon Harbor. This trip was our first time birding Wisconsin's northern great lake, so we took in every opportunity we could. I had hoped to see more shorebirds because I want to give you, the wonderful readers, a greater sense of the bird diversity we have here in Wisconsin and so far the shorebirds have alluded me. That continued this trip. In Iron County, I had to settle for gulls and a Western Palm Warbler. Oh, and then in the middle of a light drizzle nature reminded me to just enjoy what it provides because instead of shorebirds, I got to see another lifer.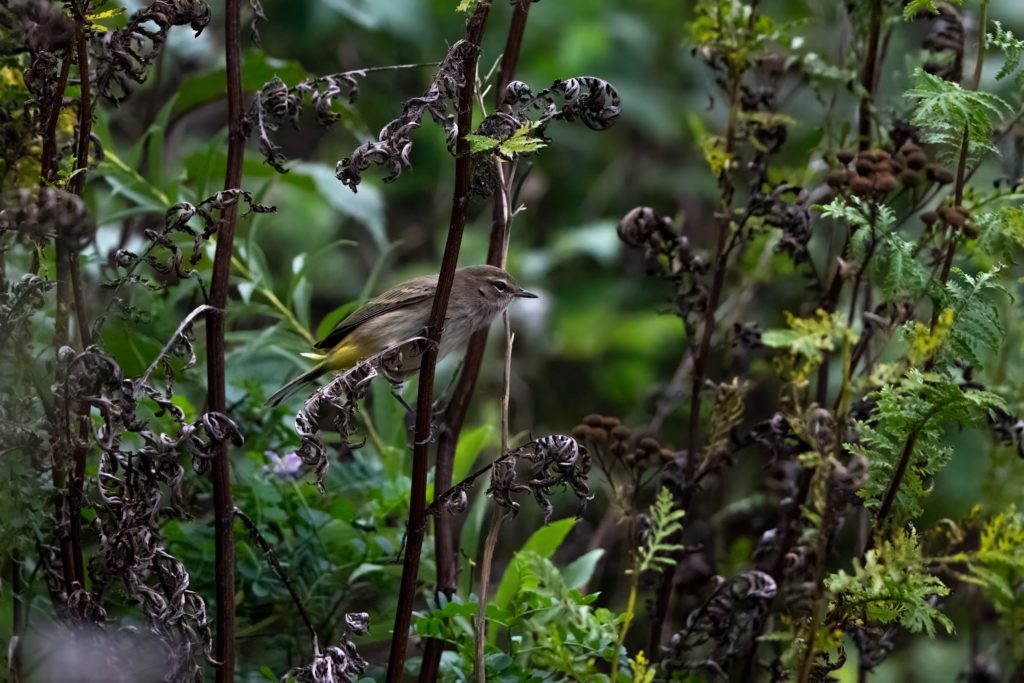 A few Ring-billed Gulls caused a commotion as three birds chased them down, dancing in the darkening sky. At first, I thought it might be Parasitic Jaegers, which would have been an ironic sighting considering we didn't see them at Jaegerfest. As the birds inched closer, I could make out one of the three, a Common Nighthawk, which is identifiable by a single white line on each of its black wings. Earlier in the season, they flock in the hundreds as the migrate down the state. Here we just saw one, but it was the other two that turned out to be lifers. Like the Northern Harrier, I thought there was a chance the small hawks were American Kestrels. After getting some clarification from eBird Wisconsin team member Aaron Stutz, I found out to my surprise that the two birds were Merlins! I've been wanting to see a Merlin for a long time—one or two can be seen in Milwaukee throughout the year. I've just never seen them myself, so this was a treat!
Total Ashland County Species Observed: 9
Favorite Ashland County Sighting: Blue-winged Teal
Total Iron County Species Observed: 9
Favorite Iron County Sighting: Merlin
Vilas & Oneida Counties
Much like the evening prior, we found ourselves losing light headed into Vilas. This had more to do with the light rain we were experiencing than from falling behind, but it was discouraging. Compounding that was a slow drive. The culprit: tons of White-tailed Deer crossing the road at every turn.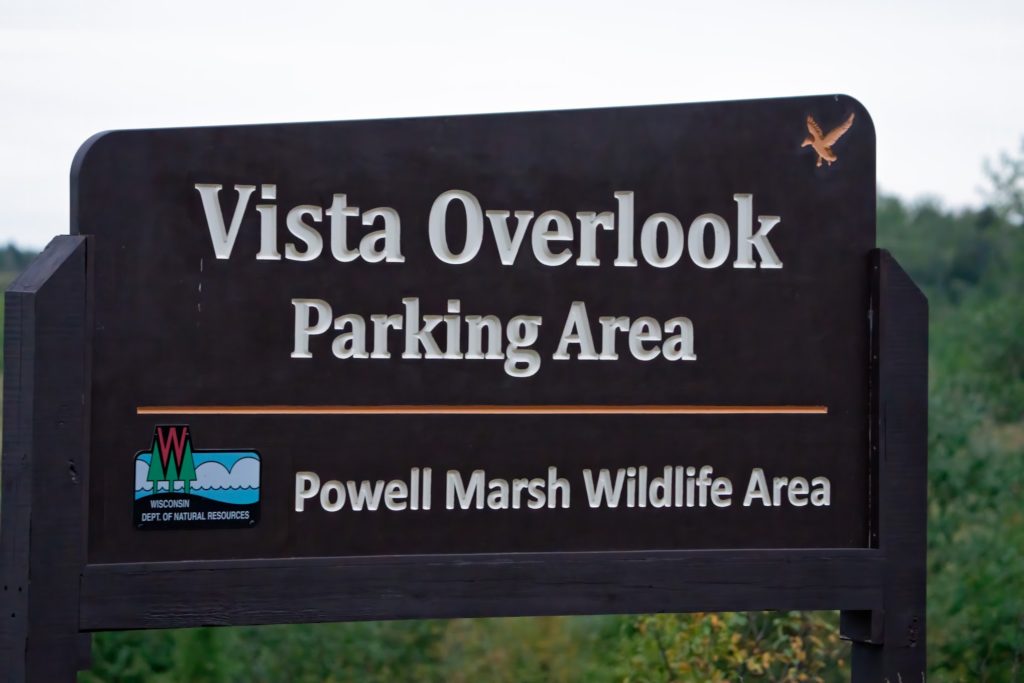 When we got to our location, Powell Marsh State Wildife Area, it was close to pitch dark. We saw four Sandhill Cranes land and two Mallards swimming before everything turned into shadowed waterfowl. This challenge has been stressful and difficult to navigate at times, but this was the first time I found myself truly angry at what I did to myself. The location we chose was prime—pristine marshland with areas to walk around and see everything, and I didn't do it an ounce of justice. I really wish I would have come up with this idea at the beginning of the year.
Lesson learned. Well, maybe. We committed to seven counties for the next day, leaving the door open for additional frustrations. At least we had a place to stay the night thanks to my friend Kristen Anchor!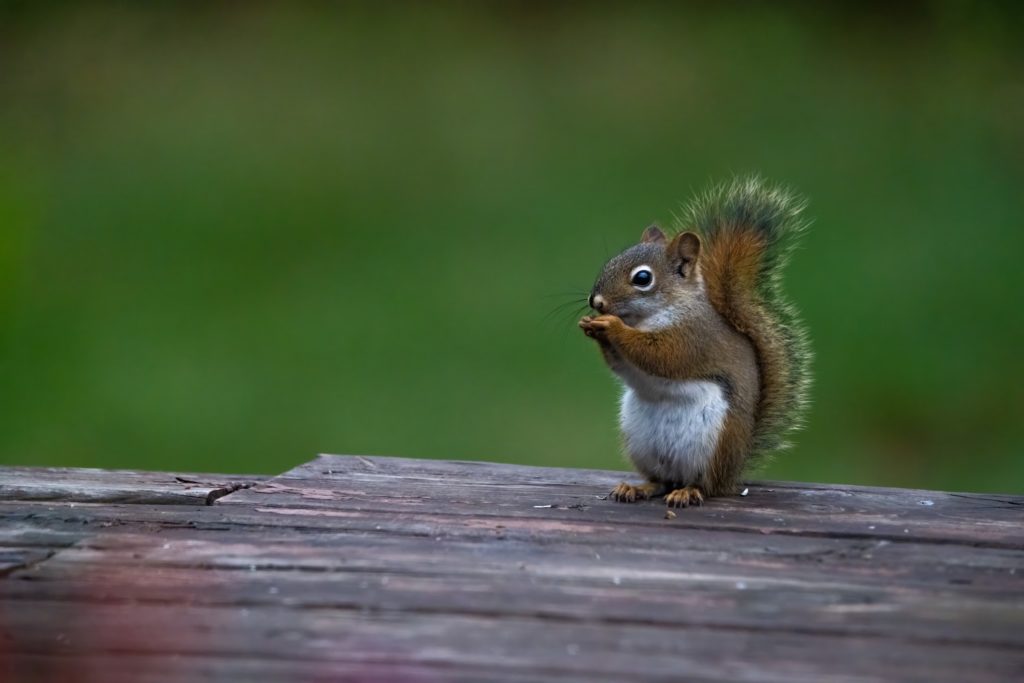 Sleeping in a comfortable bed gave clarity to thought when we woke up the next morning. Kristen took us on a walk through her Eagle River property, which contained a nice-sized bog. Our primary target was a grouse, which we did not come across. All-in-all, nature avoided my lens, so after the hike, we waited by the bird feeder to snag some easy shots. Black-capped Chikadees, nuthatches, Red Squirrels and Eastern Chipmunks were in full force. Kristen's delicious pumpkin pancakes filled our bellies as we discussed how to make this day end better than the last one. We decided to pair down the ambitious schedule and just do what we can at a pace that makes us feel alright. That made me feel good…and then the clouds grew dark.
Total Vilas County Species Observed: 2
Favorite VilasCounty Sighting: the only one we could make out: Sandhill Cranes
Total Oneida County Species Observed: 10
Favorite Oneida County Sighting: Red-breasted Nuthatch
Florence & Forest Counties
Rain followed us through Forest County on our way to Long Lake. It was the annoying kind of rain: easy enough to drive in, but large and constant enough to bug the camera equipment. Luckily, by the time we made our way to Long Lake, it had slowed down enough to take photos.
Dreary days are good for waterfowl and sometimes little else. Ironically, this day marked the first day of duck hunting season. None of this really matters because we didn't see a single duck on the lake. We saw a few Trumpeter Swans, some common smaller species, and two very well-hidden Great Blue Heron.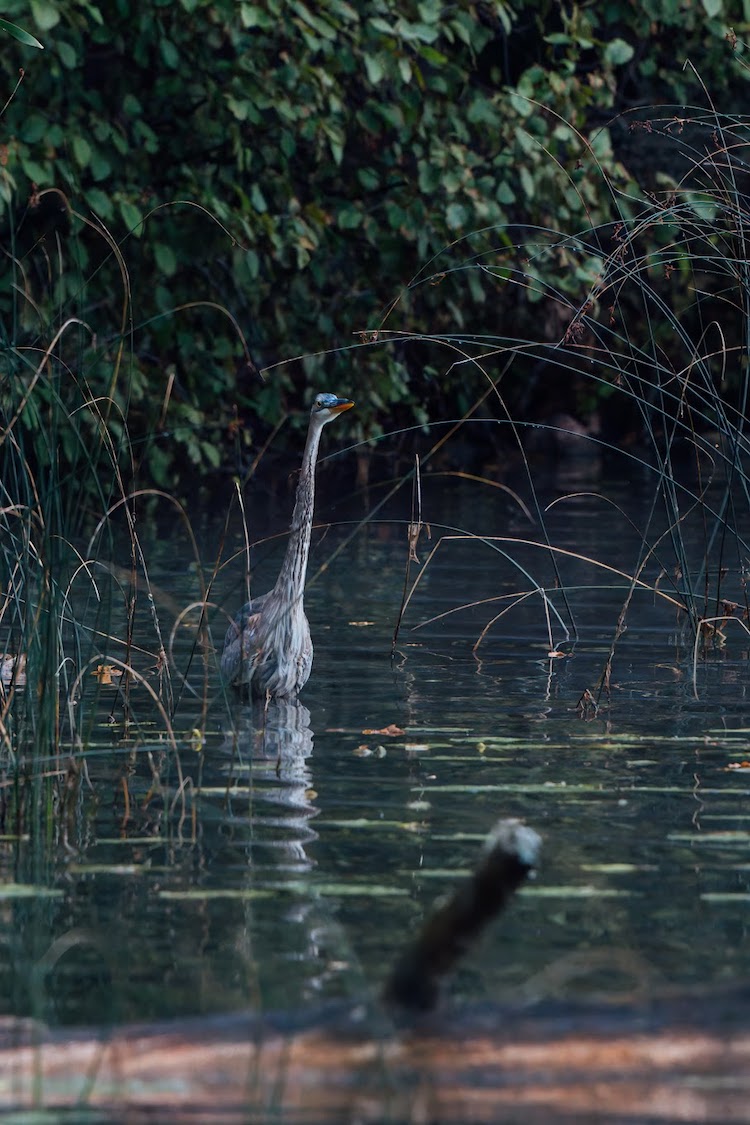 Long Lake was a two-for-one opportunity, as the lake rests on the border of Florence and Forest Counties. The Forest side wasn't very compelling at first. There were a few Blue Jays and Chickadees. Then I saw Northern Flicker foraging on the ground, which was actually pretty cool because I usually see them perched on trees. Instead, I saw a juvenile Yellow-bellied Sapsucker blending into the tree line. We double-backed through Forest later in the day and I had to stop because there was a decent photo op of a Red-tailed Hawk. I always have to stop for a good bird of prey photo op!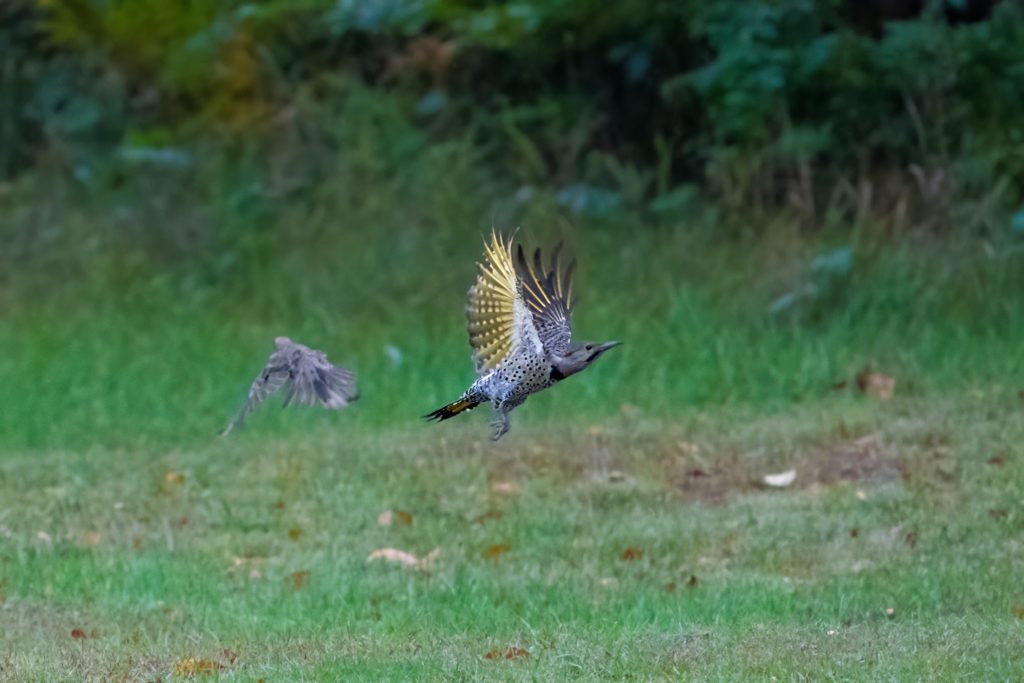 Total Florence County Species Observed: 6
Favorite Florence County Sighting: Great Blue Heron
Total Forest County Species Observed: 7
Favorite Forest County Sighting: Northern Flicker
Marinette County
After spending one morning driving north and the next all at one location, it was a relief to bird in three counties before noon. We got to Lake Hilbert a few minutes before 12, so time was on our side. Birding was not on our side. The park at Hilbert Lake was closed so we went to the boat launch and saw the usual suspects: American Crows, Blue Jays, a sparrow, and a Great Blue Heron. Not good enough. We wanted more, so we drove on and found Oneonta Lake.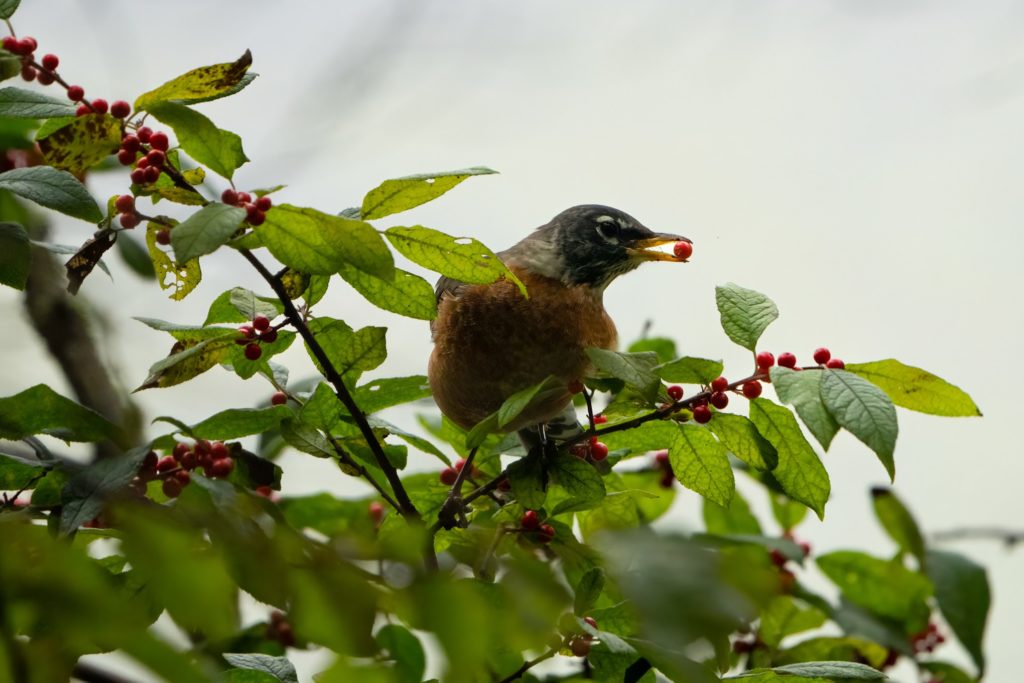 We stayed for an hour at Oneonta Lake and could have stayed longer. The lake was the most inconspicuous location on my birding journey thus far, but it led to a ton of great sightings. A Song Sparrow, warblers, and nuthatches all gave me great looks. There was a woodpecker bonanza including a whopper of a Pileated Woodpecker. It didn't stick around for photos but put smiles on our faces regardless. I'm glad we gave the county another chance. I wish I had the time to do that for all of them!
Total Marinette County Species Observed: 19
Favorite Marinette County Sighting: my wife's face when the Pileated Woodpecker flew by.
Langlade County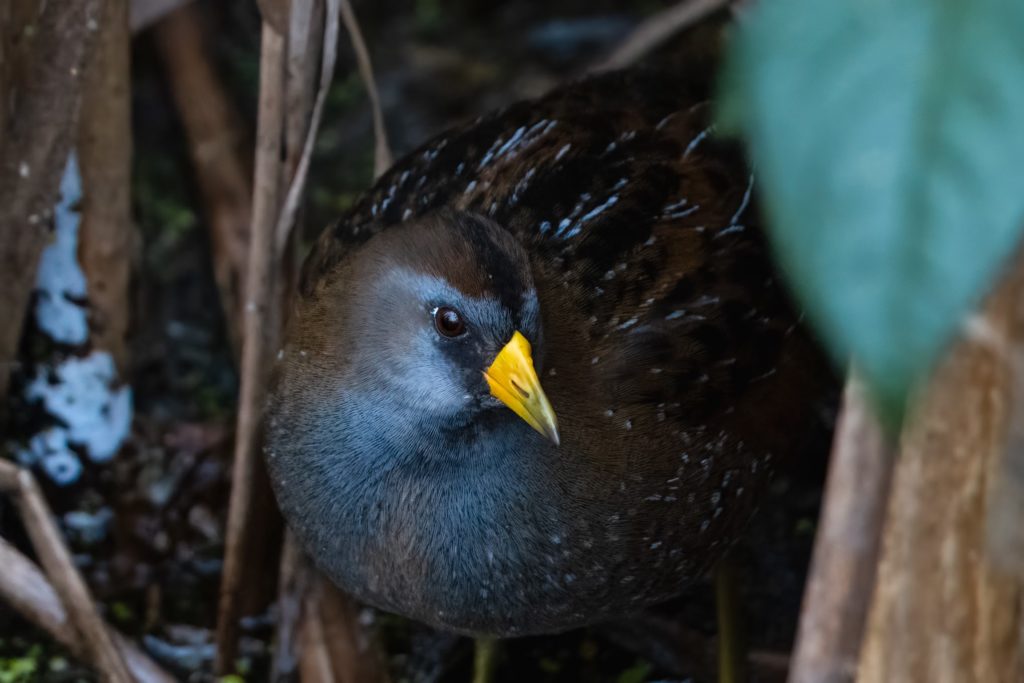 Grey skies and light rain followed us to Langlade County. We took the boardwalk path at Springbrook Trail, which reminded me of Horicon Marsh in the best of ways. Tons of amazing photo opportunities, even with the crappy weather. I got some of my best Wood Duck shots, and the Yellow-rumped Warblers weren't shy either! I tried to take a photo of a very clever Swamp Sparrow and while doing that my wife spotted a new lifer, the SORA!!!!!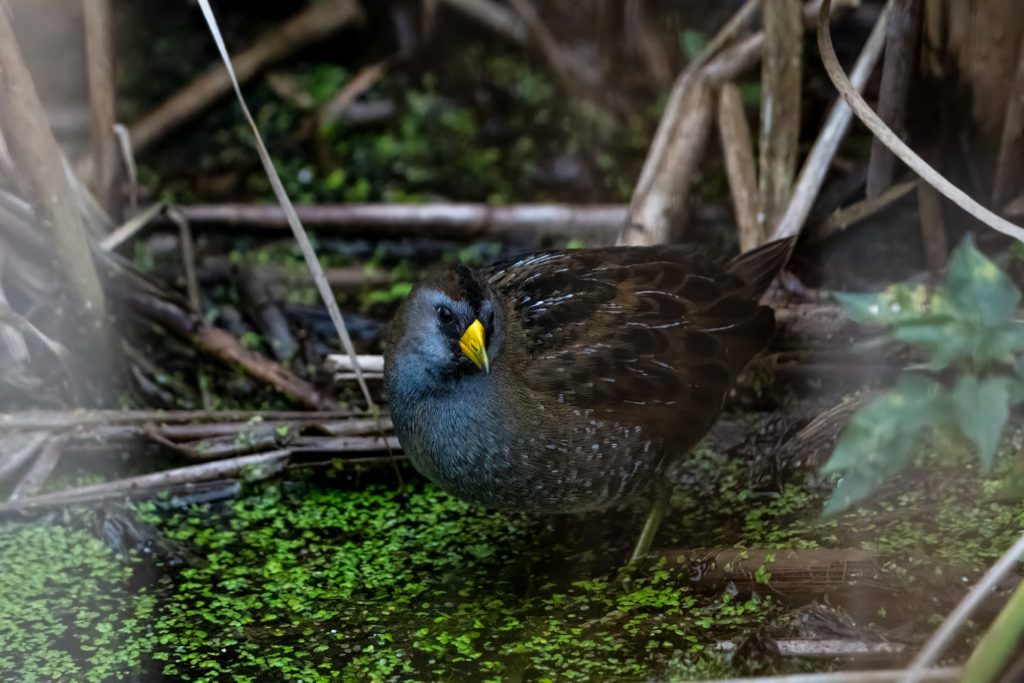 If you couldn't decipher by the exclamation points, this sighting was amazing. Honestly, it might have been my favorite of the day. Part of it was the unexpected nature of seeing one. Soras are super shy birds and it gave me a few prime photo ops before scuttling off into the marsh grasses. The other reason I was excited is that it's just so different from other birds we encountered on the trip. They're built kind of like a hen, plumper than the waterfowl that dominate this landscape. Spending time with it was the treat we needed.
Why? Because the skies were losing light and we decided that instead of hitting two more counties we were going to cut our losses and head back to Milwaukee. We still had one more county to hit on our fifth day, but we weren't going to hit our goal of hitting 20 counties in five days. Good birding was more important to us than quick birding.
Total Langlade County Species Observed: 14
Favorite Langlade County Sighting: Sora (insert exclamation points here)
Walworth County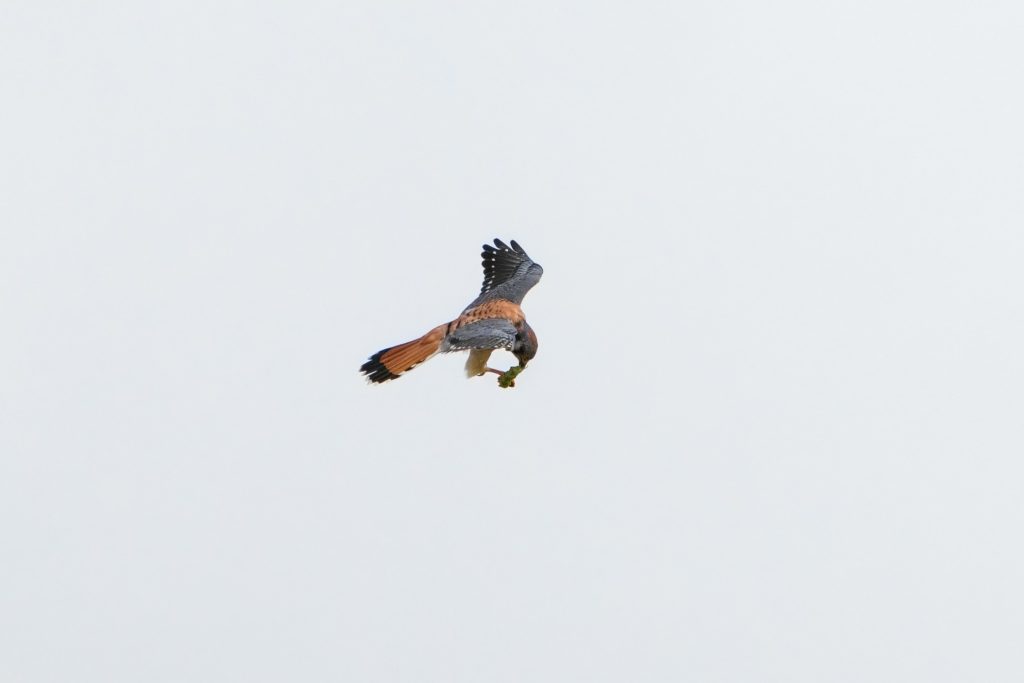 We brought our friend Bailey along to join us, which was fantastic—not just for the company, but for her watchful eye! On the drive west, she spotted an American Kestrel on a wire, so of course, I wanted to stop. I'm glad we did because right when I put my lens on it, the Kestrel dove down, picked up a caterpillar, escaped the clutches of a speeding car, and feasted upon its bounty on a nearby branch. A Red-tailed Hawk circled by but didn't disrupt the small falcon from its lunch. I've raved about my love for American Kestrels before, and this was easily the best encounter I've had with one so far.
Afterward, we headed to our location, Crooked Creek Preserve. The preserve is owned by The Nature Conservancy which is an amazing global conservation non-profit that protects over two hundred thousand acres of land in Wisconsin. The preserve had a nice array of birdlife, including a Great Blue Heron perched on a bed of logs and tons of Turkey Vultures riding the airwaves.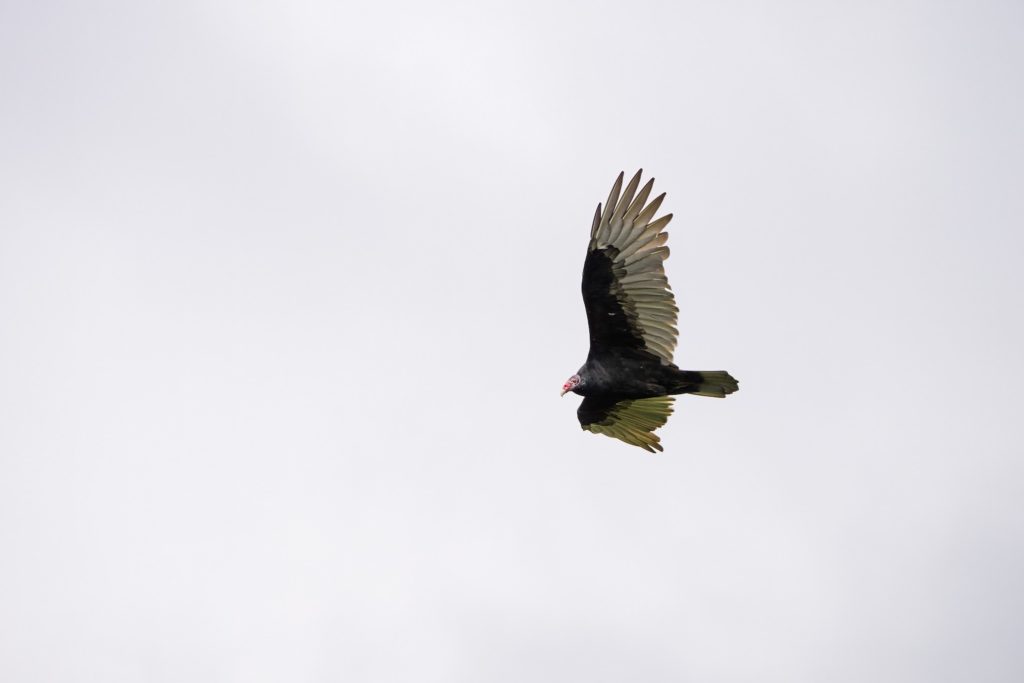 Since we didn't have a schedule of counties to hit, we decided to go all out and hit another nearby location, Lulu Lake's Legacy Trail. It started to rain upon approach, so I decided just to leave my camera behind for this one. That was a mistake. Unlike Crooked Creek, which was devoid of Black-capped Chickadees and Warblers, Lulu Lake had them in droves. We had a peaceful walk through oak savanna and prairie land throughout this trail. Three miles later, Jess and I were ready for bed. How we birded Walworth County is how I'd do this challenge in the future: go to a county, really enjoy and immerse yourself in its locales, and take enough time to snag publish-worthy photos.
Total Walworth County Species Observed: 24
Favorite Walworth County Sighting: American Kestrel
I may not have successfully run the 20-county gauntlet, but birding 18 makes completing this challenge achievable. I'll forever feel bad for not giving Vilas County the attention it deserves. If anything, it's a testament to how many incredible places there are to explore in Wisconsin's north woods. We came away with around a dozen lifers, found a birding event I will be attending in full force next year, enjoyed nature with friends, and came away with a few solid photographs. And the journey continues!
2022 County Count: 55
eBird Checklists: 176
Chances of hitting my goal: I'll try not to choke on my aspirations
eBird tip: I want to take a quick moment at the end to give a lot of kudos to my wife, Jessica. She thinks I'm insane for doing this challenge, yet she has been incredibly supportive to the point where the majority of the locations above, including the amazing Fish Lake, were found by her. It's been a blessing to enjoy this hobby with her and we've both gotten a lot out of doing most of these trips together. So my eBird tip is if you have a significant other, or even some close friends, go birding with them. It's a relaxing activity to do together that leads to a world of shared adventures.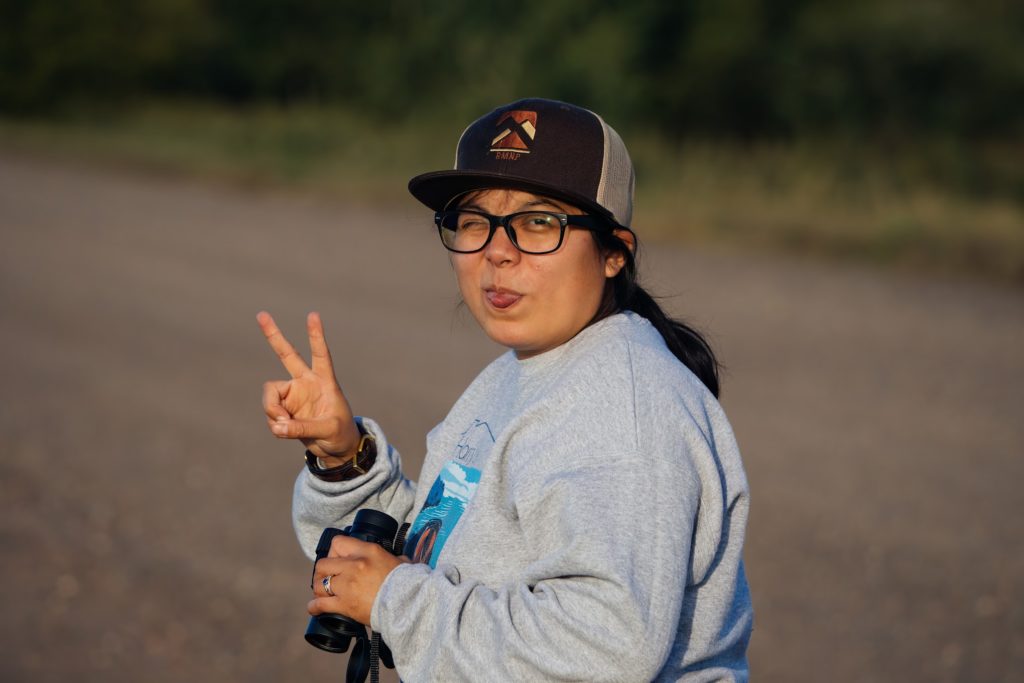 Exclusive articles, podcasts, and more. Support Milwaukee Record on Patreon.
---
RELATED ARTICLES
• Wisconsin Birding Challenge 2022: Exploring every county in the state (Chapter 1)
• Wisconsin Birding Challenge 2022: Exploring every county in the state (Chapter 2)
• Wisconsin Birding Challenge 2022: Exploring every county in the state (Chapter 3)
• Wisconsin Birding Challenge 2022: Exploring every county in the state (Chapter 4)
• Wisconsin Birding Challenge 2022: Exploring every county in the state (Chapter 5)
• Wisconsin Birding Challenge 2022: Exploring every county in the state (Chapter 6)
• Migrating warblers, others bring a world of color to Milwaukee's spring landscape