Chapter 2: Birding, Banding, and the Beauty of Magic Hour on the Mighty Mississippi
In my last column, I mentioned my love of North America's smallest bird of prey, the American Kestrel, during my time at Willow Creek Preserve in Sheboygan County. I decided to double down on my love for them by joining a kestrel banding field trip put on by the WI Natural Resources Foundation. My wife and I used the trip as an excuse to go on a quick three-day workcation, booking a place in Black River Falls and eyeing adventure on Wisconsin's western frontier. Like all classic journeys to the west, the trip would hit us with challenges and surprise us with natural wonders.
Jackson County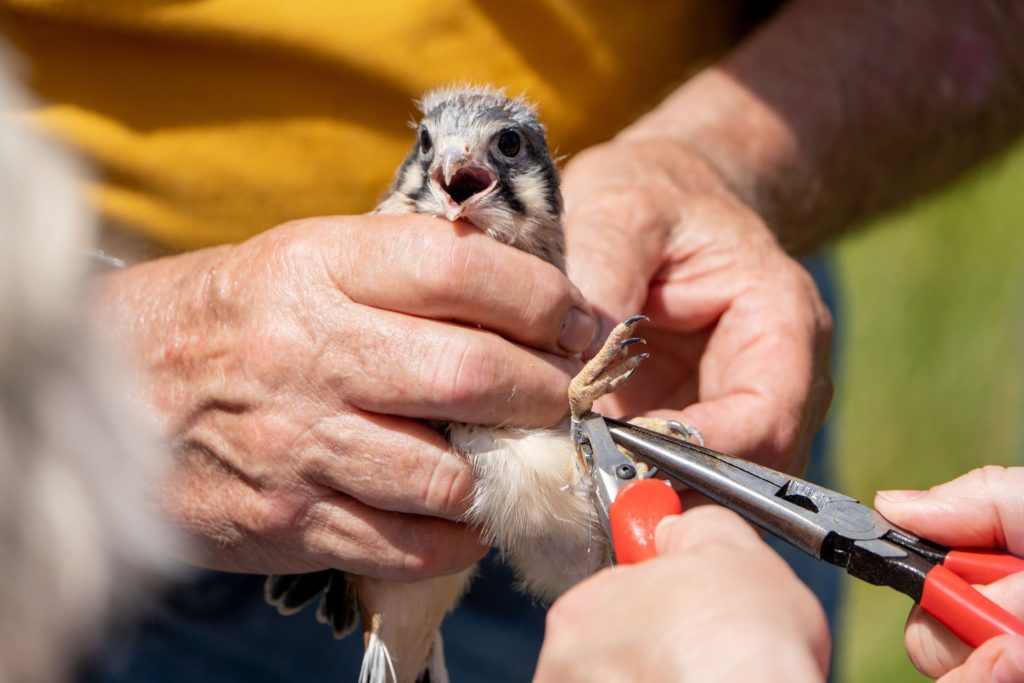 Our trip started with a hail storm which turned the three-hour trip into six. But new dents be damned, we got into Black River Falls right before the local custard joint closed, so we ended the drive on a solid note. Barn Swallows greeted us as we made our way to Badger Mining Corporation for the start of Kestrel banding. Conducting conservation on mining property sounds antithetical, but in truth, Badger Mining has a long and strong record for conservation. Their grassland site in Taylor, Wisconsin houses over 100 Eastern Bluebird boxes and is a vast paradise for birds, including American Kestrels whose numbers have declined in part because of overdevelopment. Badger Mining works alongside Beaver Creek Reserve (BCR) to band and document the twelve Kestrel boxes that are on-site.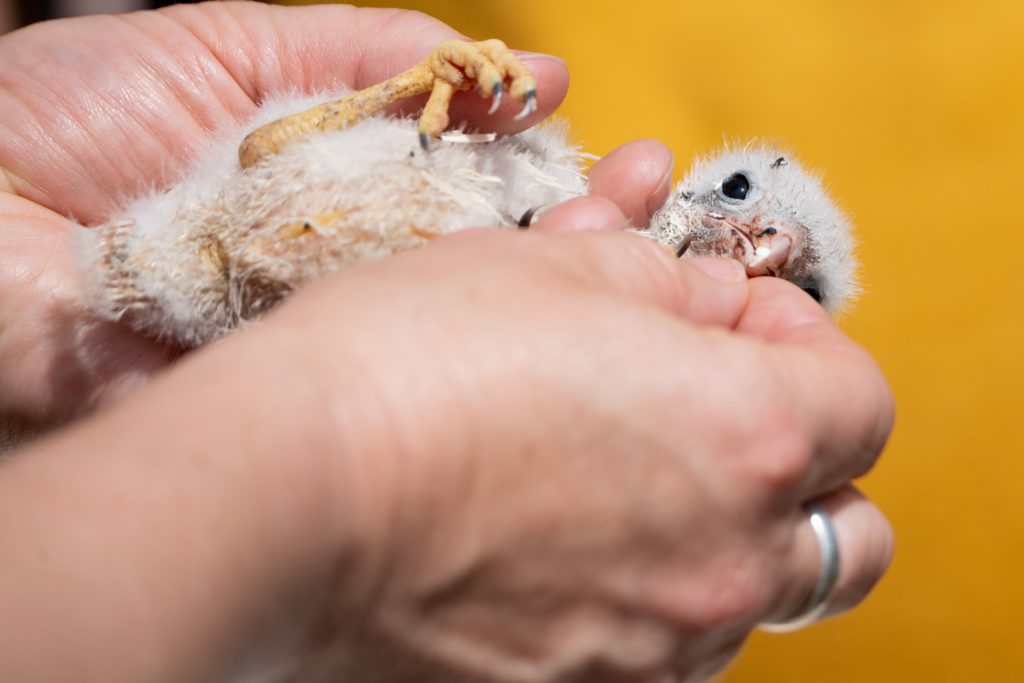 Everyone in attendance was treated to an abundance of Kestrels. Our first box was host to an adult female and her five chicks and it was just the beginning. Every other box we checked had between four and six chicks; their bloody beaks a sign of good parenting and an abundance of food at the nesting site. It was great to see the volunteer banding crew hard at work, banding and measuring the thirty baby chicks we came across. Truly special, and a great way to start off this trip!
Total Jackson County Species Observed: 13
Favorite Jackson County Sighting: I went there for the American Kestrels, and by golly, I saw more than my fair share of them!
Eau Claire County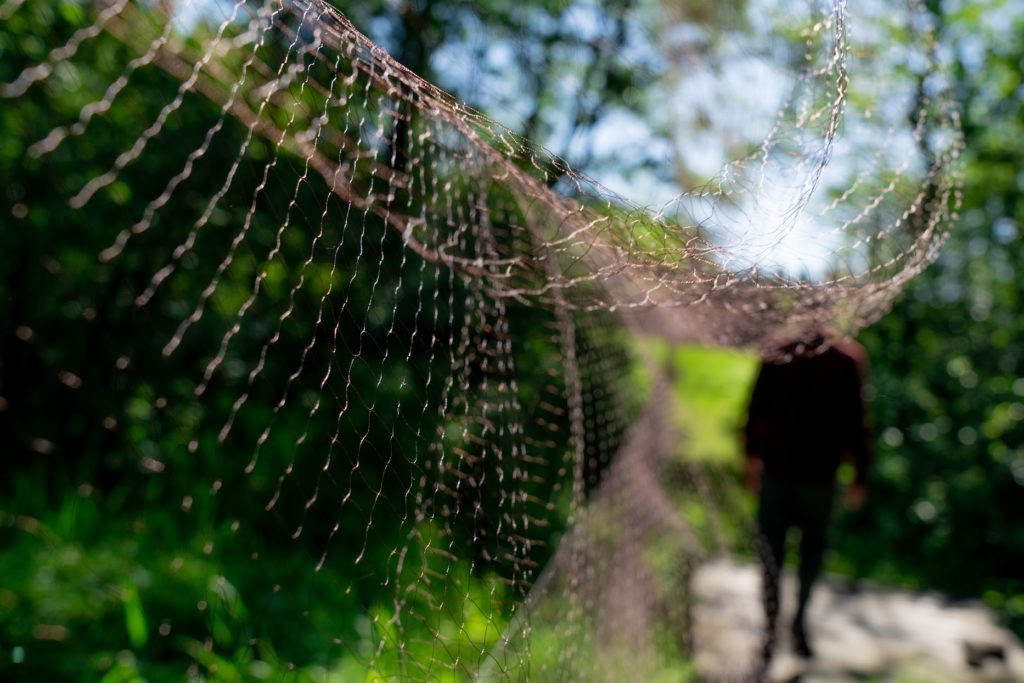 Torrential storms created a rain day for us, meaning our last day of the trip had to be one well worth remembering. Thanks to the friends we made during Kestrel banding, my wife and I were invited to a MAPS bird banding event led by Beaver Creek Reserve. This one was held in Eau Claire County, giving the trip synergy with my silly birding challenge (Win-win)! While barn swallows greeted us in Jackson County, Eau Claire County upped the ante. A bounty of Karner Blue's, a federally endangered butterfly, fluttered alongside us as we hiked from prairie to woodland until we reached basecamp. Unlike Kestrel banding, which is done by going to the bird boxes, MAPS lets the birds come to the researchers. Large fine mesh nets are placed along the property and act like a spiderweb, catching birds that pass by. To reduce stress, banders check each net in fifteen-minute intervals, bringing birds back to base camp to record measurements and band them. According to BCR, everything from songbirds to Great Blue Herons can be found on the net, so volunteers go through extensive training so that they can care for a variety of bird species.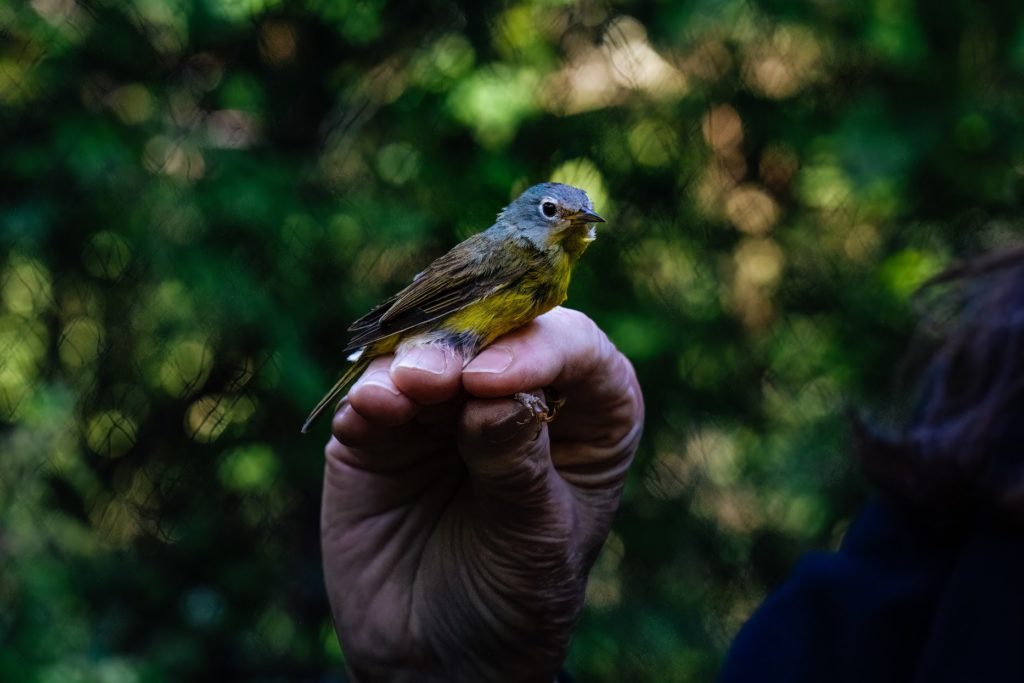 Our trip was cut short by unwieldy winds, but a Gray Catbird and a few warblers were banded for science. Warblers are jittery little birds, smaller than the size of a hand. So, to see them up close and personal felt special. It was great to meet the people at BCR. In addition to MAPS and Kestrel bandings, they band birds year-round at their reserve. I'm itching to go back this winter during their Northern Saw-whet Owl banding season.
Total Eau Claire County Bird Species Observed: 5
Favorite Eau Claire County Sighting: Karner Blue (butterfly)
Buffalo County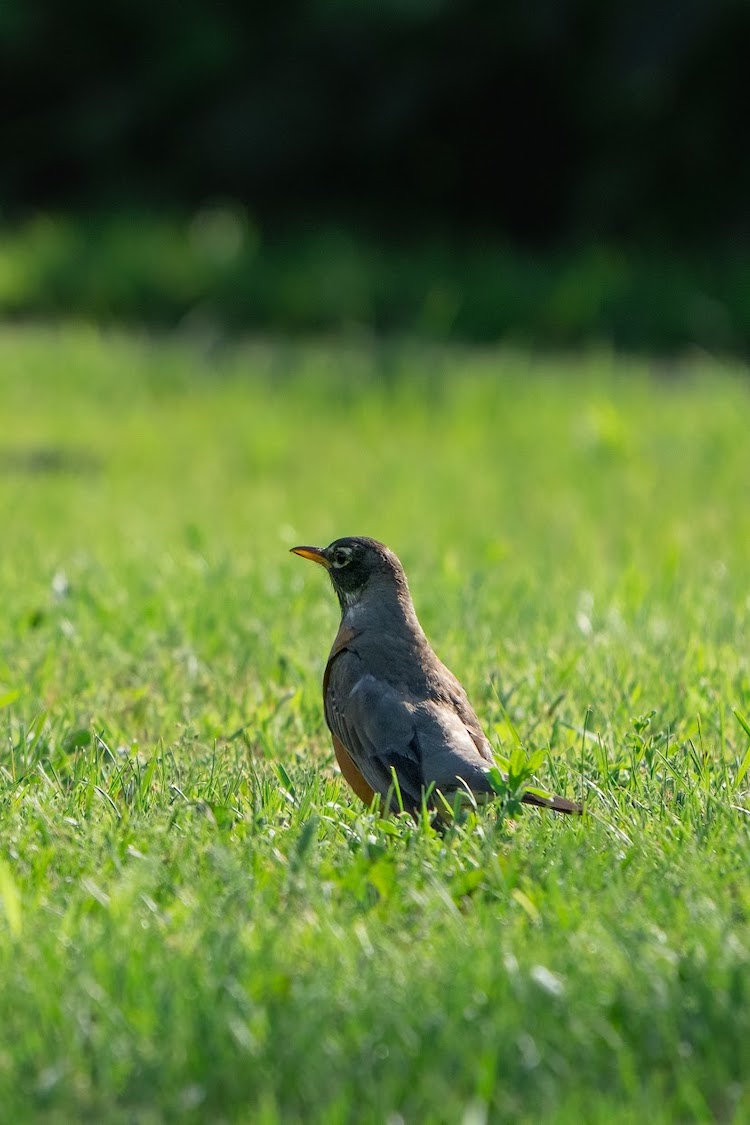 After our morning banding adventure, my wife and I made our way further west, hitting the town of Alma. The big attraction here? The Mississippi River. I've driven over it many times, but have never spent quality time on it, and wanted to use this trip to rectify that. For Midwest birders, including us Milwaukeeans, the Mississippi is extremely important. Migrating birds follow the Mississippi up through Wisconsin. Milwaukee reaps the benefit because birds that are blown off track of the Mississippi use Lake Michigan to reassess themselves as they journey north and south.
Anyway, I'm honestly just giving you Mississippi bird info because birding in Alma did not work out for us. We hit Buena Vista Park & Overlook midday, the worst time of day to go birding, and the wind made things even worse. After seeing a handful of common species and taking in the view (which was nice, for what it's worth) we made our way into town. That ended up being a godsend. The owner of a local leathershop informed us about something truly awesome…a bird train. Twice a year, once during spring migration and once during fall migration, the town of Alma hosts birding tours that are done by way of mini train. The next one happens September 24 and you can bet your bird brain I'm contemplating tickets for it!
Total Buffalo County Bird Species Observed: 4
Favorite Buffalo County Sighting: Honestly, the Mississippi River
Trempealeau County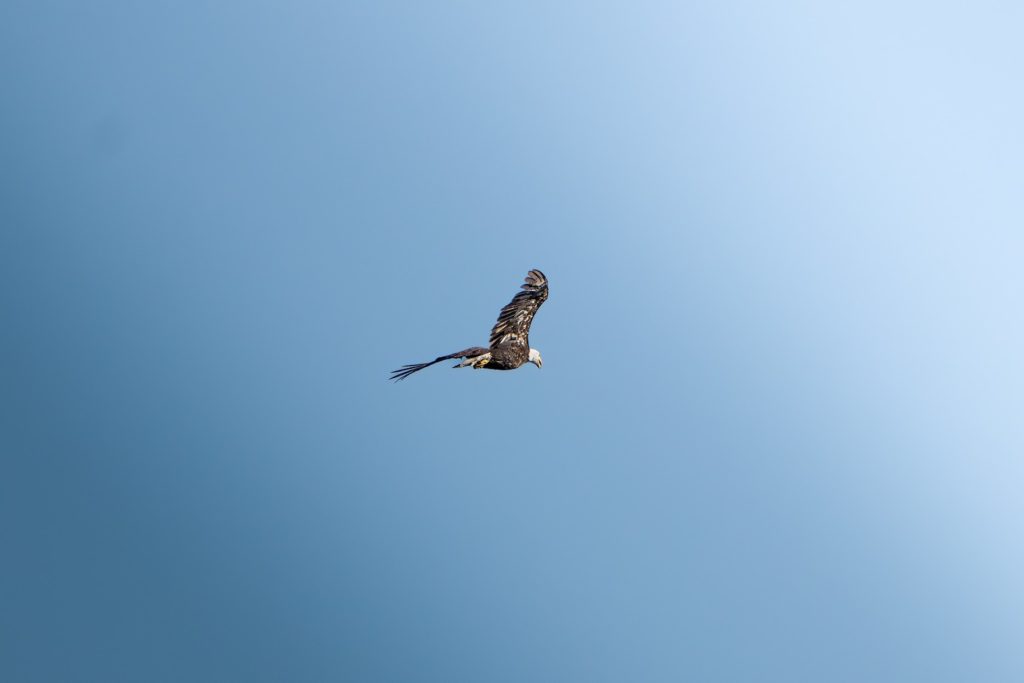 Our lackluster visit to Alma made me think we should end the trip early, but my wife scoped out a place brimming with potential: Trempealeau National Wildlife Refuge. Located right on the Mississippi, Trempealeau National Wildlife Refuge is a location every single Wisconsin wildlife enthusiast needs to put on their bucket list. Like, the cliche to end all wildlife cliches happened within minutes: I stood looking out as the sun began to fall into the Mississippi and a Bald Eagle soared directly over my head. I was floored, and spent the next hour and a half picking my jaw up off the dirt roads while I attempted to catch some photos. We encountered three more Bald Eagles at a nesting site, Orchard Orioles (which are a rarity in Milwaukee), had pelicans fly over us, and an American Mink that played hide and seek with for five minutes before jumping into the river. Prior to leaving, my wife spotted a Downy Woodpecker bringing grubs to its budding family. We went out west in search of a great American adventure. It's here and it's only a few hours away.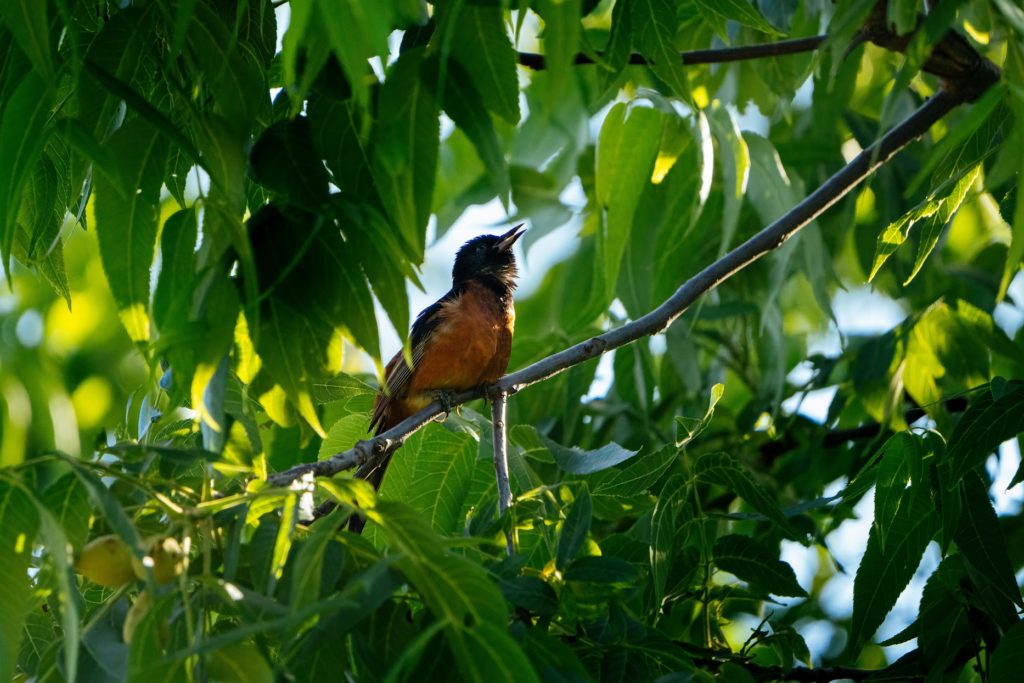 Total Trempealeau County Bird Species Observed: 17
Favorite Trempealeau County Sighting: It's hard not to say the Bald Eagle, but seeing
a Downy Woodpecker feed its young is really cool. The American Mink (mammal) was
by far the most surprising sighting of the trip.
Kenosha County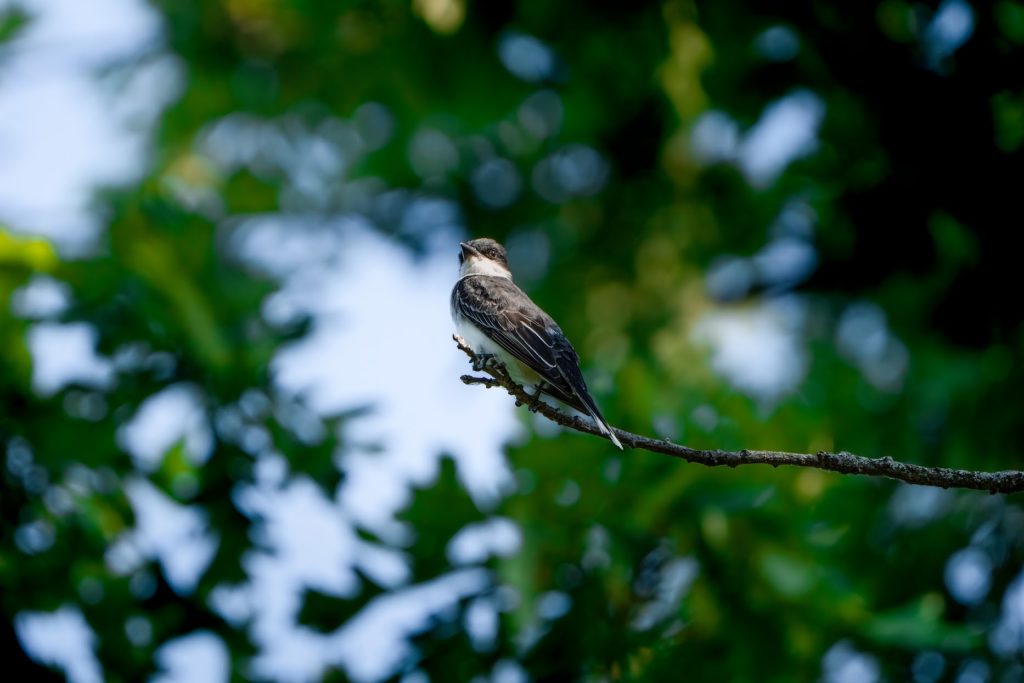 Planned right, a trip can provide time to hit a few different counties, which makes this challenge a little more doable. Even so, in order to complete this task, I know I'm going to have to do some day tripping. The first one of those was at Petrifying Springs Park in Kenosha County. Like Alma, this trip was done in the middle of the day. At first, it proved to be a birding killer. A few Red-winged Blackbirds, Eastern Kingbirds, and a bluebird kept things going at a snail's pace. As the afternoon cooled off, my eyes got sharper, and an Eastern Wood Pee-wee, a young Red-bellied Woodpecker, and a hungry White-breasted Nuthatch (among others) started to present themselves. Colors flying through the sky also brought a smile to my face, courtesy of a common American Goldfinch. A nice, relaxing afternoon was had.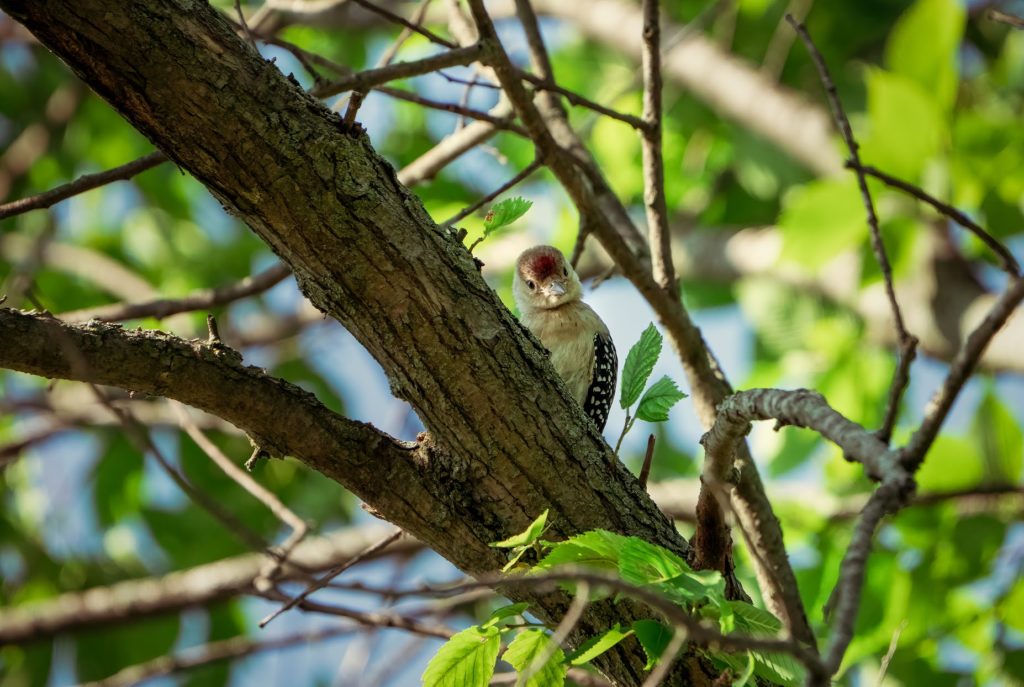 Total Kenosha County Bird Species Observed: 15
Favorite Kenosha County Sighting: Juvenile Red-bellied Woodpecker
Hey! I nabbed one more county than last time, found a crazy birding experience to try out in the fall, learned a ton about bird banding, and cannot wait to experience the great Mississippi again. So while my 2022 county count is still sub-double digits, the trip itself felt like a wild success.
2022 County Count: 9
eBird Checklists: 77
Chances of hitting my goal: 3,720 to 1
eBirding Tip: The easiest way to start birding is by downloading the eBird app. While you can record your sightings after the fact on their website the app lets you record sightings in real time. Bonus Tip: If you're new to bird ID, download the Merlin app too. It's not 100% accurate, but has many tools to help birders new and old pinpoint and learn their birds.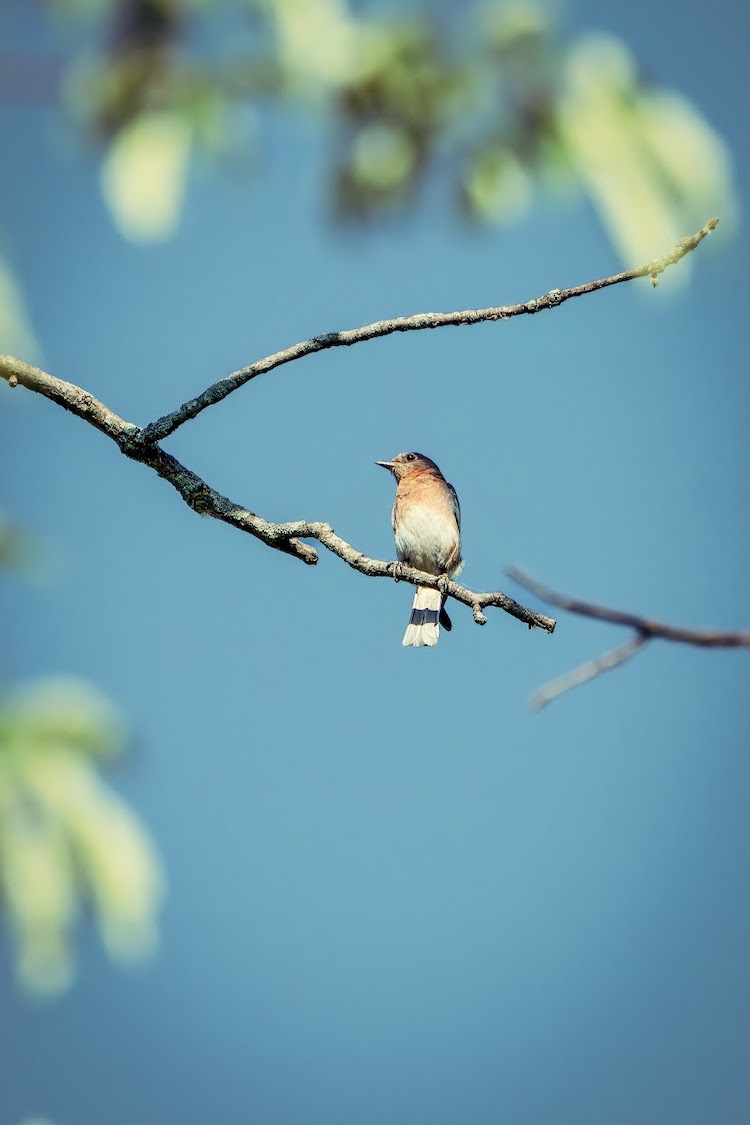 Exclusive articles, podcasts, and more. Support Milwaukee Record on Patreon.
---
RELATED ARTICLES
• Wisconsin Birding Challenge 2022: Exploring every county in the state (Chapter 1)
• Migrating warblers, others bring a world of color to Milwaukee's spring landscape