After the Great Recession, thrifting became a staple activity for many Americans coping with financial instability. In Southeastern Wisconsin alone, Goodwill's profits increased by 90 percent from 2009 to 2015. (There are currently 26 Goodwill locations in the four-county area, with more in development.) Aside from the many Goodwills, Milwaukee is home to a plethora of other thrift stores. Similar "chains" like St. Vincent de Paul and Salvation Army have a number of stores in the city and surrounding areas. There are also many more unconventional shops in church basements and strip malls for those who are not faint of heart.
With a bleak Wisconsin winter in full swing, there's no better way to avoid seasonal depression than sweating beneath the fluorescent lights of a stuffy thrift store. Thrifting is a hobby for some and a necessity for many. It's an affordable and eco-friendly alternative to shopping at conventional retailers. It can also be the thrill of a lifetime.
EAST
St. Paul's Episcopal Church (914 E. Knapp St., 414-276-6277)
Being a diehard thrifter often yields comparisons to being a fabulous, retired grandma with social security checks to spend. Well, St. Paul's thrift store will really make one feel like that. Most of the clientele definitely remember where they were when JFK. was shot. The store's playlist is a multifaceted mix of ABBA's greatest hits and songs played at Catholic high school masses. It's around one of the fancier parts of Milwaukee, and the stock is quite reflective of its location. Brand snobs will love finding Ralph Lauren, Tommy Hilfiger, and other similar labels for thrift store prices.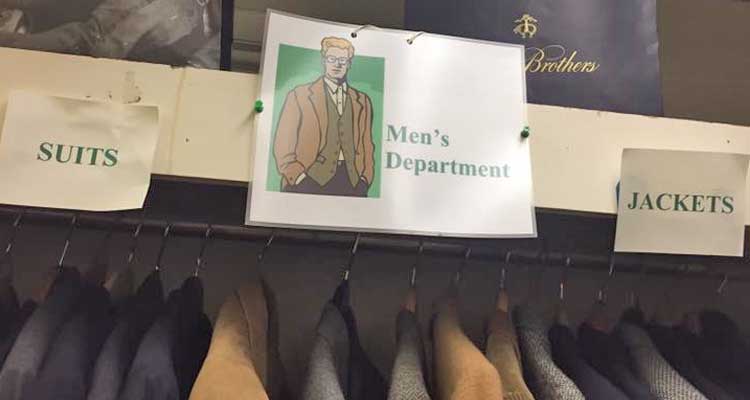 Goodwill (2830 N. Oakland Ave., 414-962-3281)
In January 2017, the Milwaukee thrifting community suffered a devastating loss: the North Avenue Value Village permanently closed. After that store's shutdown, this Goodwill holds the title of "Most Picked-Over Thrift Store in Milwaukee." With its proximity to UWM and Riverwest, it's only natural that the selection is minimal. Pass on this Goodwill and instead check out…
Goodwill (3900 N. Palmer St., 414-967-0588)
…this Goodwill! This location is infinitely better than its Oakland Avenue counterpart and it's only a 10-minute drive north. It's bigger and therefore way less cramped. This Goodwill has the best women's clothing selection, hands down. It's hard to leave without buying something.
WEST
American Council of the Blind Thrift Store (6731 W. Greenfield Ave., 414-302-5123)
All the clothes at this store are $3.49 (unless otherwise marked, which is uncommon). It also has a 25-percent discount for students and people who are lucky enough to still look like the picture on their college IDs. The store's showcase also boasts the most bolo ties of any thrift shop in Milwaukee. The cowpunk look has never been easier to achieve.
Bargain Center (5005 W. Howard Ave., 414-327-2529)
This is without a doubt the cheapest store in southeastern Wisconsin, if not the entire state of Wisconsin…maybe even the entire Midwest. On a recent visit, the most expensive thing in the shop was a 1980s Calvin Klein insulated jean jacket for a whopping $5. Prices range from $1-$3 for most clothing items. If you're really ballin' on a budget but can't resist the urge to splurge, this is the place to go.
St. Jude the Apostle Thrift Shop (822 Glenview Ave., 414-259-0975)
Located in a church basement, this store is very under the radar. Church thrift stores are oftentimes home to more designer names than plain ol' secular thrift stores, and this one is no exception. There is also a gorgeous jewelry showcase full of unique, inexpensive pieces.
WEST SUBURBS
Bethesda Thrift Shop (5317 S. 108th St., Hales Corners, 414-425-2366)
Even though Highway 100 is a stretch for some people, it is the Promised Land of thrifting. This store is worth going out of the way for, specifically for the clothes. The selection of vintage is the most unique in the Milwaukee area, probably because all the donations are from Hales Corners senior citizens. There are noteworthy pieces ranging from the 1950s to the 1990s (which, yes, are now considered vintage in the fashion world).
USA Family Thrift (4470 S. 108th St., Greenfield, 414-425-4000)
Pursuing the selections at USA Family Thrift is more than just a quick thrifting trip. It's an experience. Nothing written here can accurately capture the store's essence. Highlights include the décor and the showcase room. There's sometimes a secret stack of LPs behind the counter including artists like Led Zeppelin, T. Rex, Beach Boys, Michael Jackson, Johnny Cash, and Prince (who made secondhand stores a pop music cultural touchstone).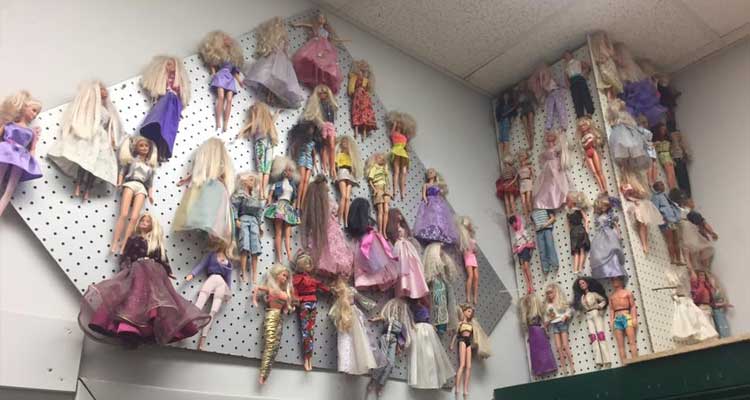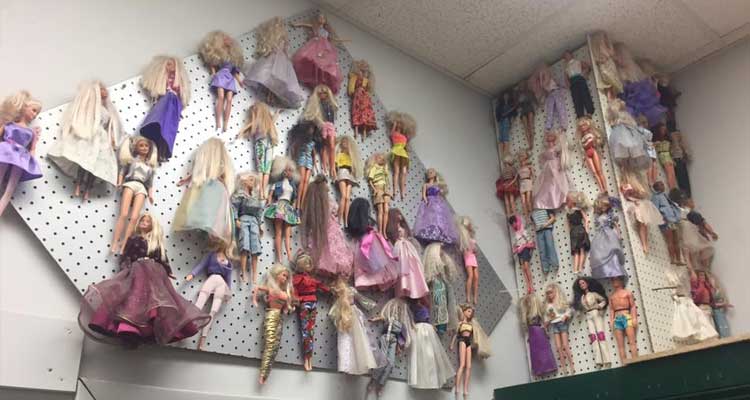 St. Vincent de Paul (4500 S. 108th St., Greenfield, 414-377-9077)
Shopping at this St. Vincent de Paul doesn't even feel like thrifting. The store is bright, colorful, and extremely organized. It's obvious the staff takes pride in maintaining the ambiance. Popcorn is popped all day long, giving the store a sweet, mildly nauseating caramel corn smell. This is, of course, quite refreshing compared to the usual thrift store smell of cigarettes and must. Anyone who is cool on the idea of thrifting won't be after visiting this store.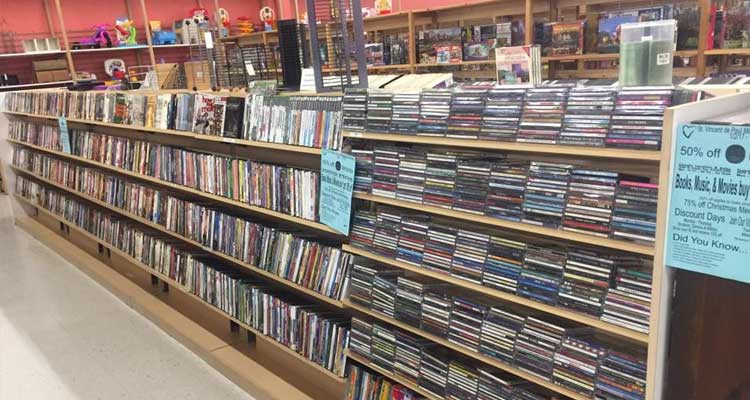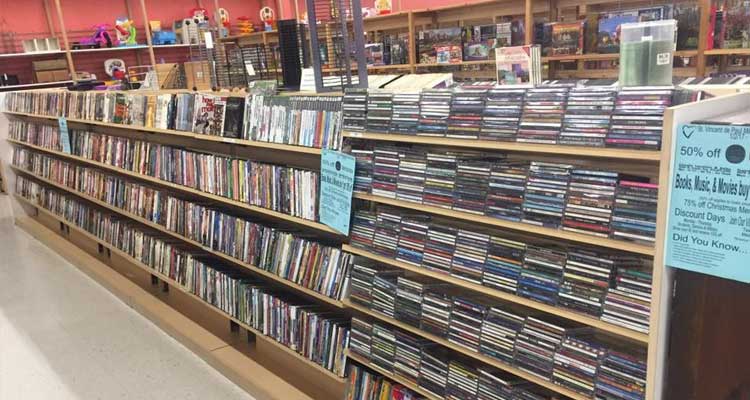 SOUTH
Marlene's Touch of Class (2929 S. 13th St., 414-272-2470)
Marlene's is akin to a slightly more refined Value Village. The selection of coats is outstanding—the store even has a huge rack of only genuine leather/suede jackets. All unmarked clothes are $1. Near the back of the store, there are shelves full of Snuggies for $3 each. That's quite a deal for those who never took the $19.99 plus shipping and handling plunge for the world's most popular blanket with sleeves.
Value Village (729 S. Layton Blvd., 414-383-5913)
This Value Village is definitely the least picked-over of the Milwaukee area locations. The clothing selection is enormous and jam-packed full of items for all sizes from all eras. All VVs have daily sales—either half off clothes or half off ABC (Anything But Clothes). Weekends are half off the entire store. Value Village is the reason thrifting is a slippery slope into a lifelong addiction, and this Double V is a fast and easy fix.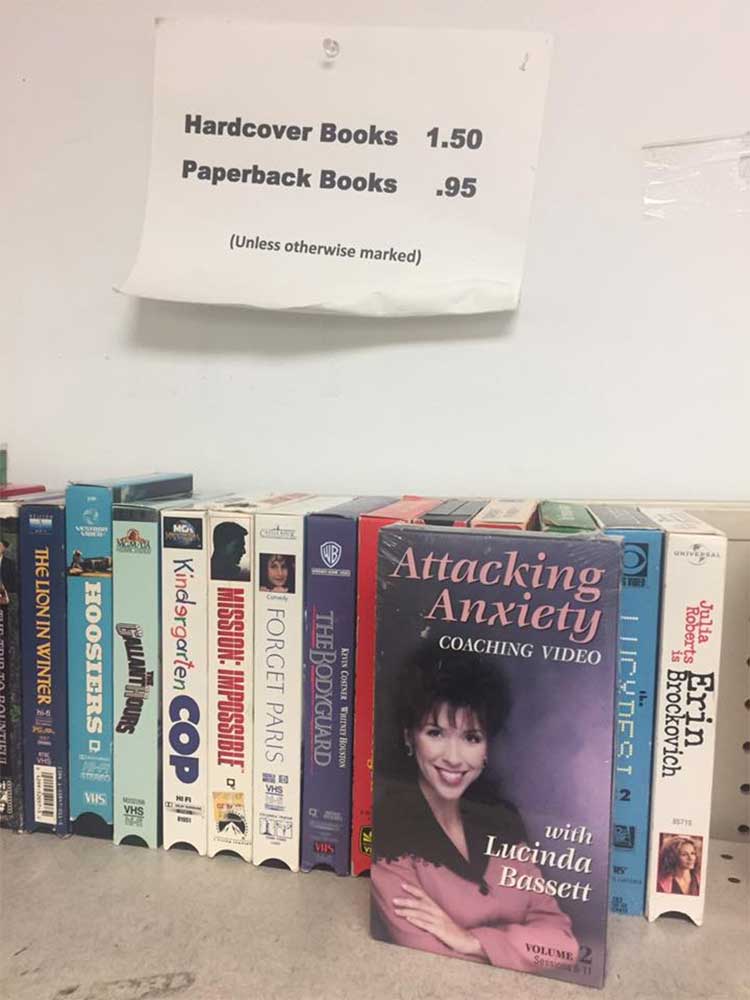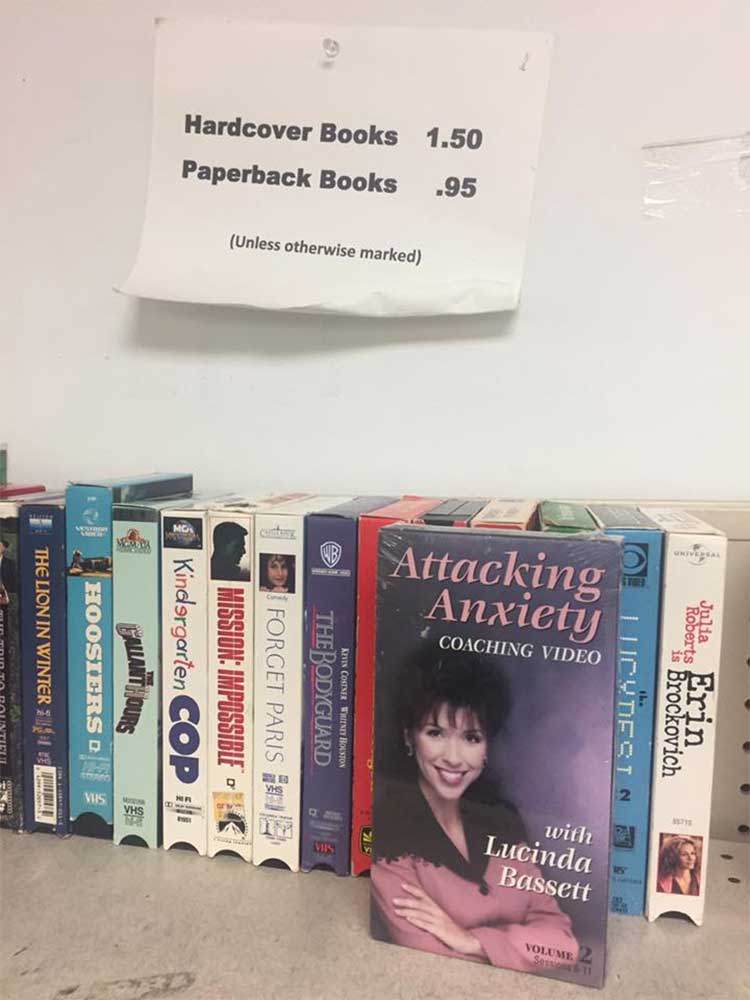 Goodwill Retique (190 N. Broadway, 414-273-1797)
Located in the Third Ward, this Goodwill is supposed to be more "upscale" than the average thrift store. It's the only curated Goodwill in Milwaukee (hence the name Re-tique). The selection really isn't that much better than a regular Goodwill location, though. It's also noticeably more expensive. A seasoned thrifter would scoff at this store, but for those who hate the grungy aspects of thrifting and have some cash to spare, it's worth checking out.
SOUTH SUBURBS
Goodwill (8201 S. Howell Ave., Oak Creek, 414-563-0134)
Of all the Goodwills in the Milwaukee area, this one has the best LP selection. Dolly Parton, Mott The Hoople, and Simon & Garfunkel are just a few well-known artists whose records have passed through these hallowed halls. All records are only $0.99. Suburban Goodwills are always full of hidden gems. Few city slickers want to make the trip out to the boonies to dig through people's discarded stuff, but hey, there's a Woodman's located in the same plaza. Aye Kurumba!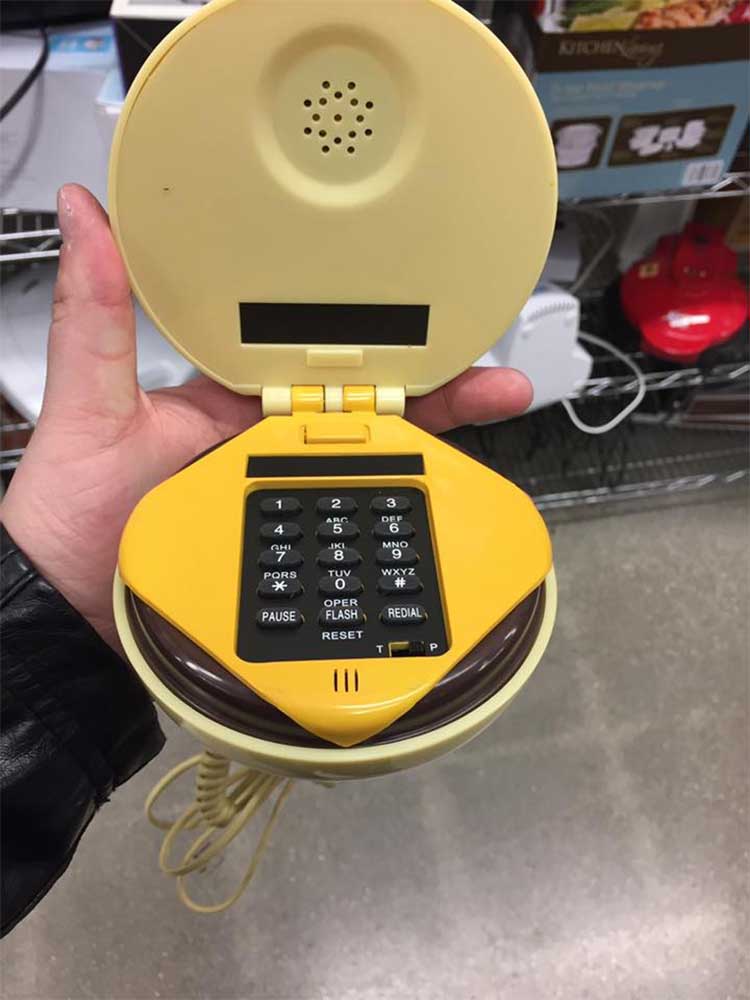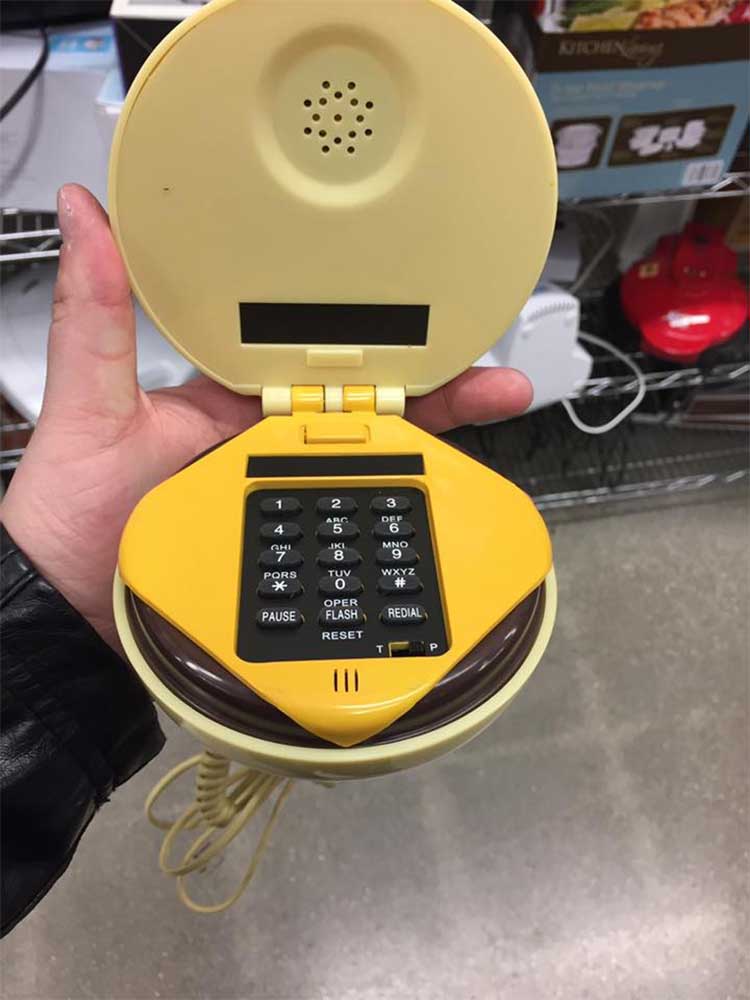 Goodwill (6941 S. 27th St., Franklin, 414-304-1262)
This Goodwill is near a lot of retirement apartment complexes, which means the donations come from a high volume of elderly suburbanites. The tchotchke section is full of more ceramic cat figurines and Big Mouth Billy Basses than one could ever dream of. The CD shelf is also bursting at the metaphorical seams with CDs, especially soundtracks from the greatest movies of all time.
Value Village (3100 E. Layton Ave., St. Francis, 414-486-1498)
Last but not least, the greatest thrift store on the face of the earth: Value Village on Layton Avenue. This little slice of heaven may not be the cleanest, the cheapest, or the most eclectic thrift store, but it holds a special place in the hearts of many. The selection remains consistent. There's always a variety of records, a well-stocked vintage rack, and lots of furniture. The prices are reasonable (and even better during the daily sales). The best part of Value Village is the theme racks that change monthly. The best theme, meanwhile, is rock and roll merchandise, which takes place during June. Keep your eyes peeled for band shirts, old music magazines, and other rock and roll rarities.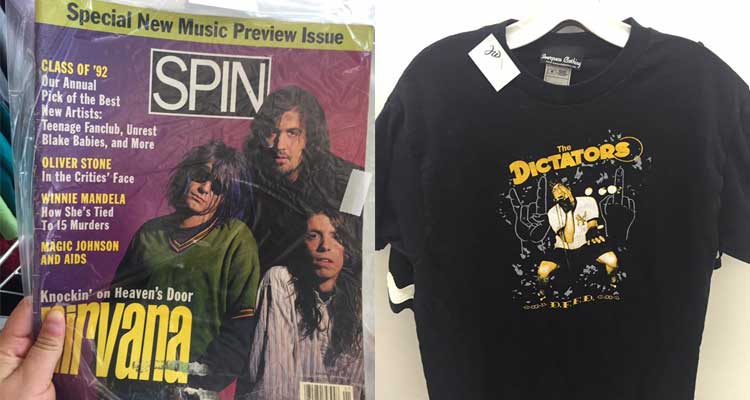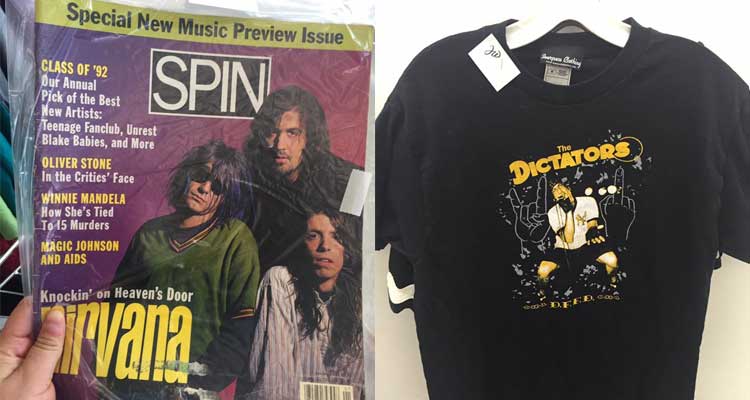 (For an even more comprehensive list of Milwaukee thrift stores, click here.)