One of Milwaukee's most unique events is Historic Milwaukee's annual Doors Open Milwaukee, a citywide "open house" where folks can explore the normally off-limits insides of various theaters, museums, art galleries, and random businesses. This year's edition is set to run Saturday, September 24; and Sunday, September 25. It will boast more than 100 participating sites, including new sites like Fiserv Forum, the Komatsu Customer Experience Center, and the Milwaukee Athletic Club. The complete list of sites can be found HERE.
You can visit any of the above sites on your own (during the hours listed, of course) for free. There are also free guided tours that require a reservation, and ticketed guided tours that will cost you $10 a ticket. Find out more about them HERE. Want to take a guided tour without the flesh-and-blood guide? Self-guided tours via mobile app are available HERE. There's also a specific app for sites in the Harbor District. Find out more about that HERE.
"Historic Milwaukee is grateful to the many locations who open their doors to the public for tours during this citywide celebration," says Grace Fuhr, Historic Milwaukee's events director, in a press release. "We are proud that Doors Open invites thousands of visitors to explore downtown and Milwaukee's diverse neighborhoods."
Speaking of those diverse neighborhoods, Doors Open will partner with two community events this year. On Saturday, September 24, Doors Open will be in the Metcalfe Park neighborhood to celebrate the renaming of 34th Street "in honor of Olympic athlete and U.S. Representative and scholar Ralph Metcalfe." The event, which will also feature food and music, will be held at 3401 W. Center St. and will begin at 10 a.m. Then, on Sunday, September 25, Doors Open will be at Harbor Fest for the Milwaukee Riverkeeper Boat Parade! That event, which will also feature food and music, will be held at 600 E. Greenfield Ave. from 11 a.m. – 4 p.m. Phew.
Oh, and there will be two live performances from Access Contemporary Music on Saturday: at the Milwaukee Public Library Central Library from 10 a.m. – 1 p.m., and at Best Place at the Historic Pabst Brewery from 12-2 p.m. PHEW.
And yes, the ever-popular City Hall tour is back. Read about the time we climbed to the top of it and rang the bell ("Grab it like you mean it! Grab it like you mean it!") HERE.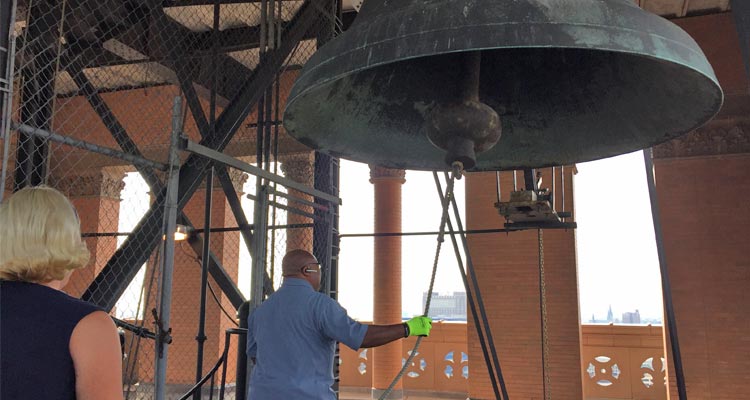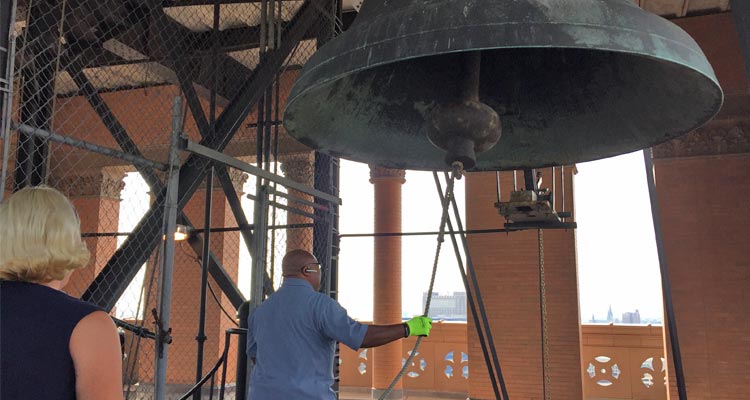 Exclusive articles, podcasts, and more. Support Milwaukee Record on Patreon.
---
RELATED ARTICLES
• Doors Open, Adventure Rock, and the ever-changing face of Milwaukee
• I climbed to the top of City Hall and it was awesome and kind of terrifying