UPDATE: OZZIE AND ELLIE WERE ADOPTED!
•••
Milwaukee Record is working in partnership with Urban Cat Coalition—a local organization that's dedicated to creating a no kill community by humanely reducing the cat population in the Milwaukee area through targeted trap-neuter-return (TNR)—to help find loving homes for area cats. Each week, we plan to highlight a feline friend that's currently up for adoption by naming it "Milwaukee Record's Cat Of The Week." This week: Best friends Ozzie and Ellie.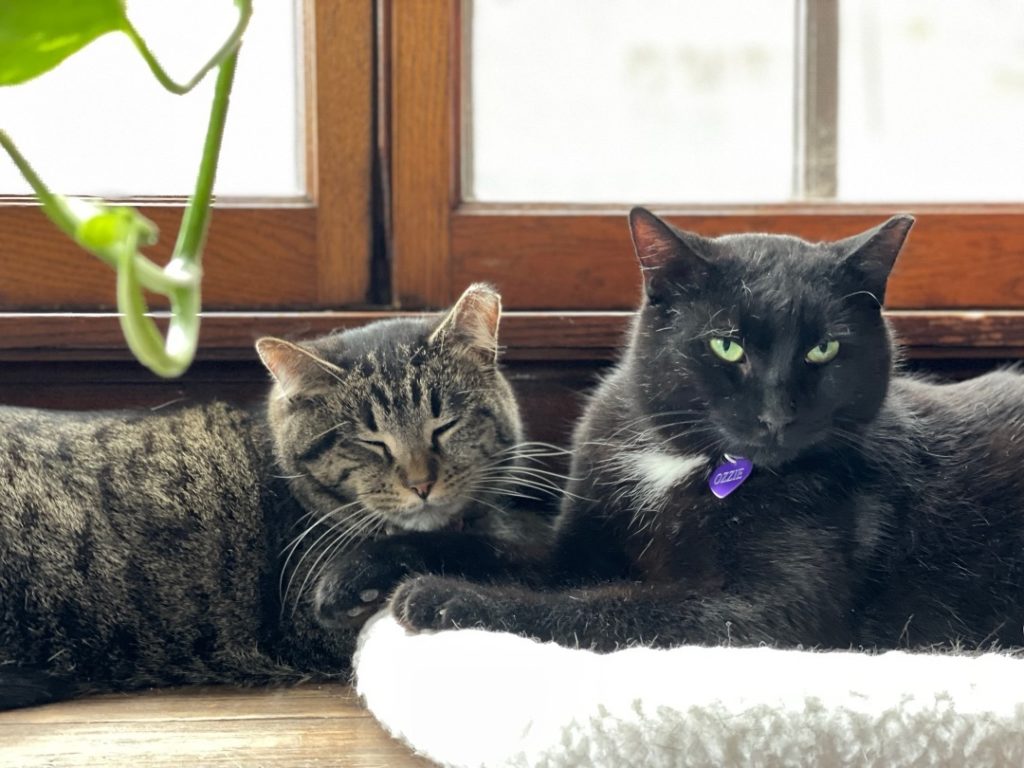 Meet Ozzie and Ellie! Ozzie and Ellie are each other's biggest cheerleader and best friend. Their love is #GOALS. You'll see them find each other throughout the day, and just rub their faces on each other or collapse in a heap of snuggles. Where she goes, he goes. And where he is, she's right there beside him—joined at the furry little hip. They also easily welcome other cats into their club. Their foster brother, Andre, is greeted with great fanfare when he enters the foster suite and they allow him to groom them to bits and even steal their food! The more the merrier, they say.
Ozzie and Ellie started life as street kitties, and had the good fortune of picking a yard of a nice family that worked with them all summer to get them cozied up to an indoor lifestyle. Because they were born outdoors, they are a little wary of people right off the bat, but their confidence comes through pretty quickly and within a few weeks, you'll be tripping over them as they wind around your legs on the way to fill their food dish.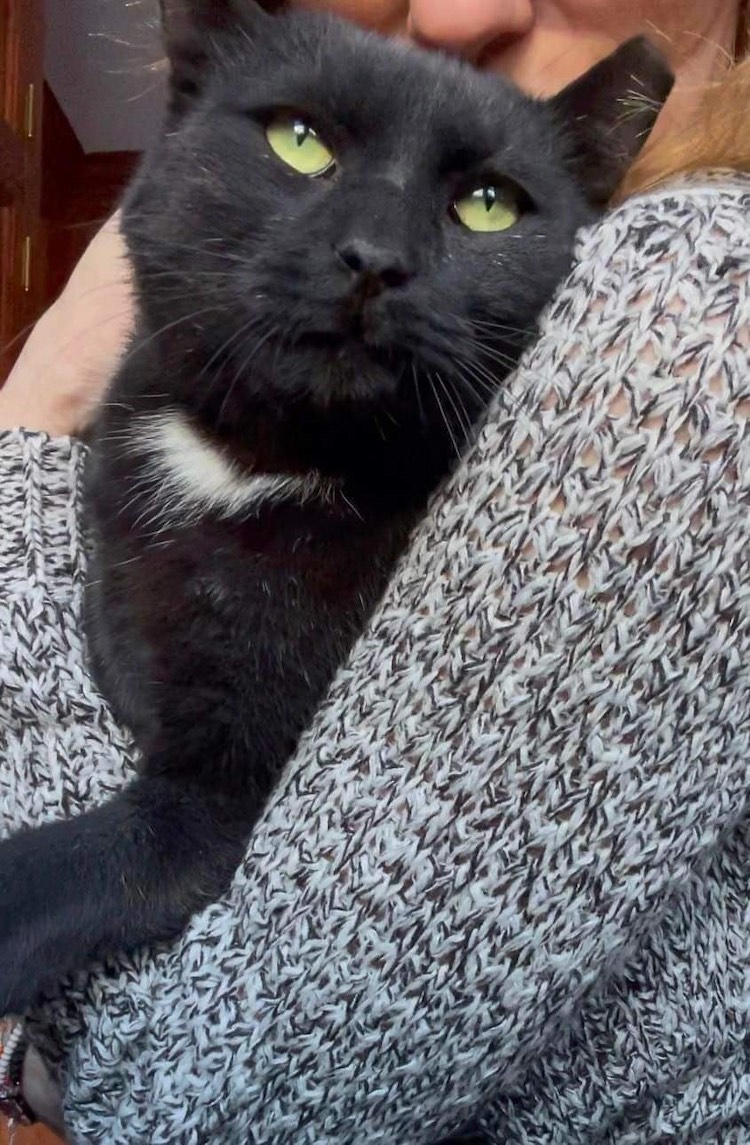 Ozzie is a big chonker, with salt and pepper black fur (so many white flecks!) and a white chest. His bright green eyes really stand out in that sleek coat. He loves an up-high perch or to be beside you on the couch, zonked out watching a show. He has recently discovered the delight of a slicker brush and also gets loopy for some belly rubs.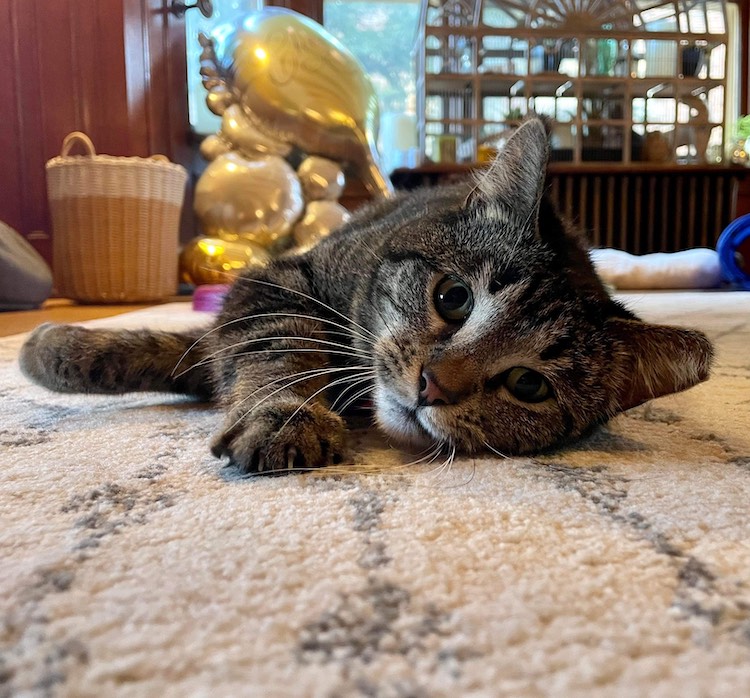 Ellie is a petite little sis, with tabby fur that is softer than a bunny's. She loves to butt in when Ozzie is getting pet to steal the attention for herself! She gets so excited when receiving skritches that she hops around and wiggles. She's the more adventurous of the two and Ozzie follows her lead. She likes to curl up in your arms on your lap or chest and get kisses and snuggles.
They both love wand toys, and any electronic toy is tons of fun. Most of all, they love each other. Watching them pal around, body slam each other, and snuggle will make you smile every day.
These guys are still a bit jumpy so small or rowdy kids might be too much for them, but they are used to lots of adult commotion, and other pets. A little patience while they settle in will pay off when they open up and start following you all around the house. Give these two love birds a chance and watch their perfect love unfold before your eyes every day.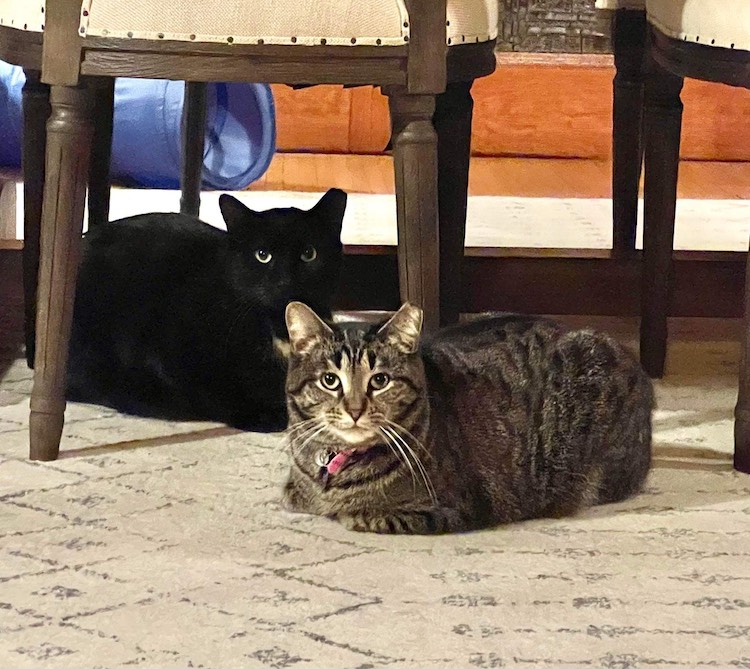 About
Characteristics
Friendly, Affectionate
Coat length
Short
House-trained
Yes
Health
Vaccinations up to date, spayed/neutered
Good in a home with
Other cats
Prefers a home without
Dogs, children
DOB: 08/01/2020
Urban Cat Coalition Policies
All cats are altered, microchipped, dewormed and given age appropriate vaccinations.
PLEASE NOTE: We do not have a physical shelter, therefore all our cats reside in foster homes. We do require a completed application prior to setting up a Meet & Greet in a foster home. Complete an application today!
Si necesitas ayuda en Español, por favor contáctenos a [email protected].
If cats are listed, consider them available. Please do not email or call us asking if they are still available. Visit our website for additional information about our organization, adoption policies and adoption fees.
Number of "Milwaukee Record Cat Of The Week" Adoptions: 6
Exclusive articles, podcasts, and more. Support Milwaukee Record on Patreon.
---
RELATED ARTICLES