Some places renaissance festivals come and go, while some places renaissance festivals become icons. Mandatory Milwaukee is all about the latter. Join us as we revisit beloved and well-worn local staples renaissance festivals with fresh eyes, and explore how they might figure in the city's future. This week: the Bristol Renaissance Faire!
Until a few weekends ago, I was the type of person who had never been to the Bristol Renaissance Faire—and yet, when I would tell someone this fact, they would practically scream: "Really? Never? YOU?" Which is to say, I'm kind of a nerd, but maybe not as much of a nerd as some people think? Or maybe not as much as I'd like to be? I don't know. It's been a weird thing in my life. I like what I like and I leave it at that.
Anyway, I finally went to the Bristol Renaissance Faire a few weekends ago! IT WAS MAGICAL. How had I wasted so many summers not going to this thing? Me of all people!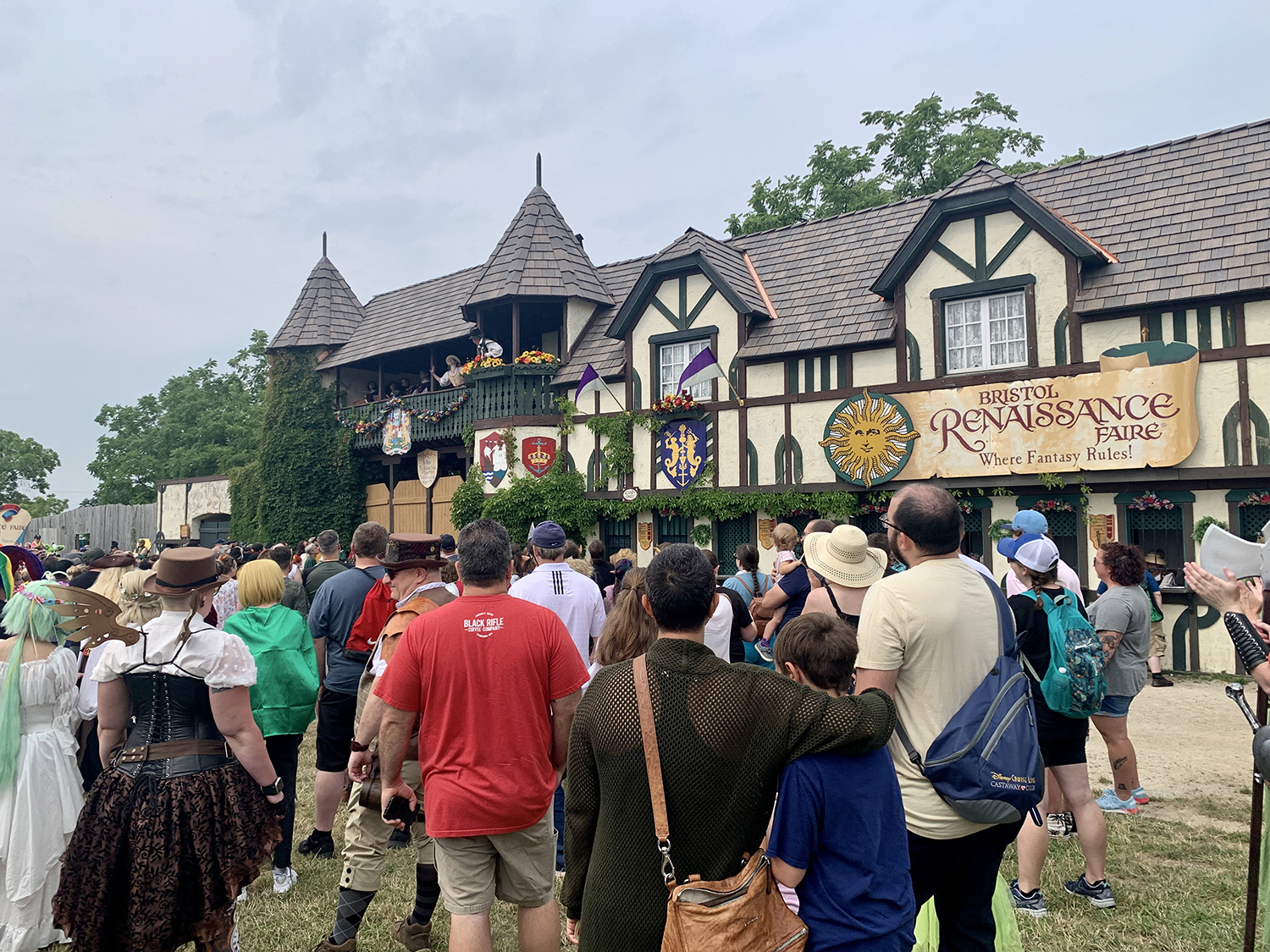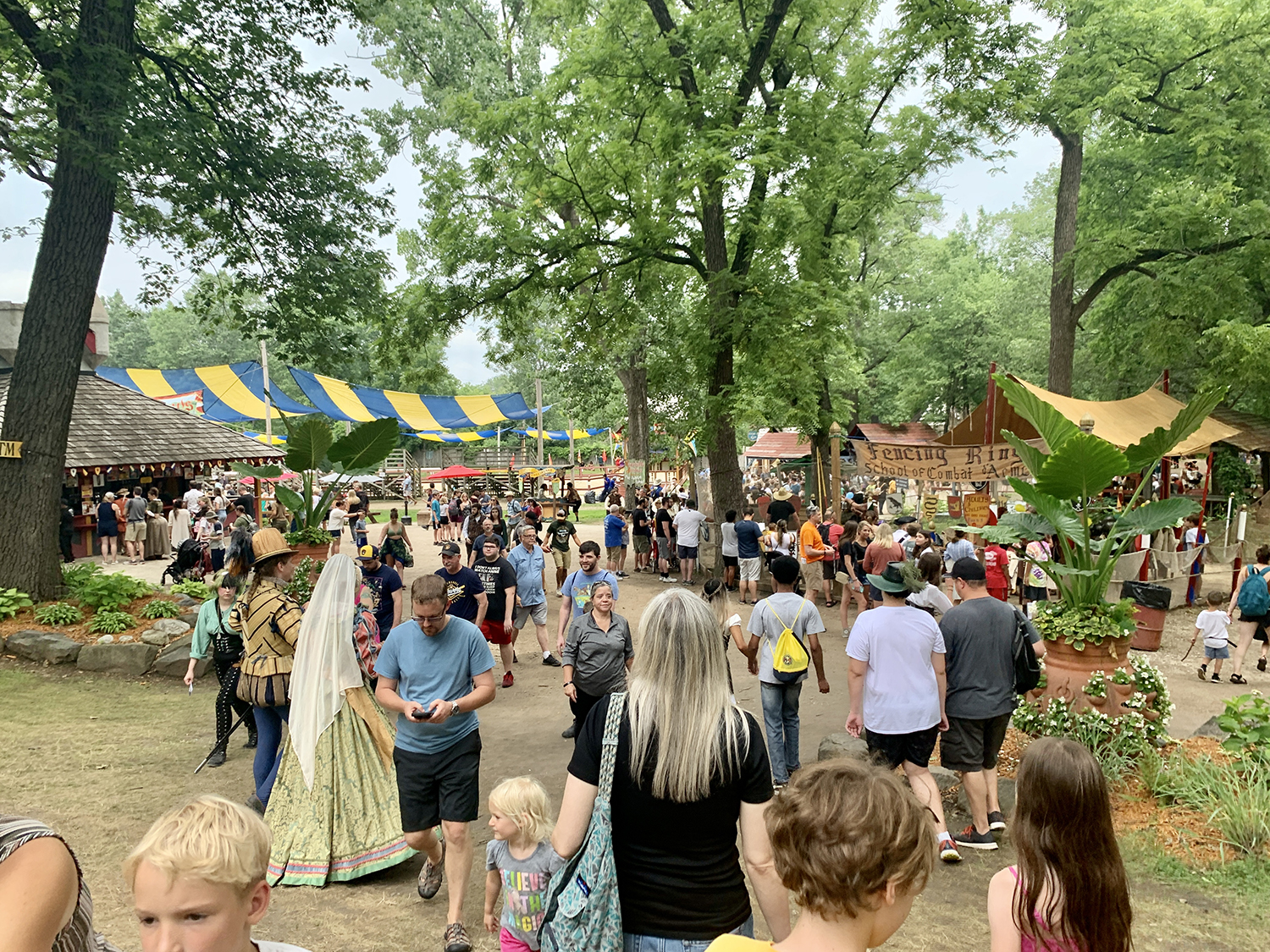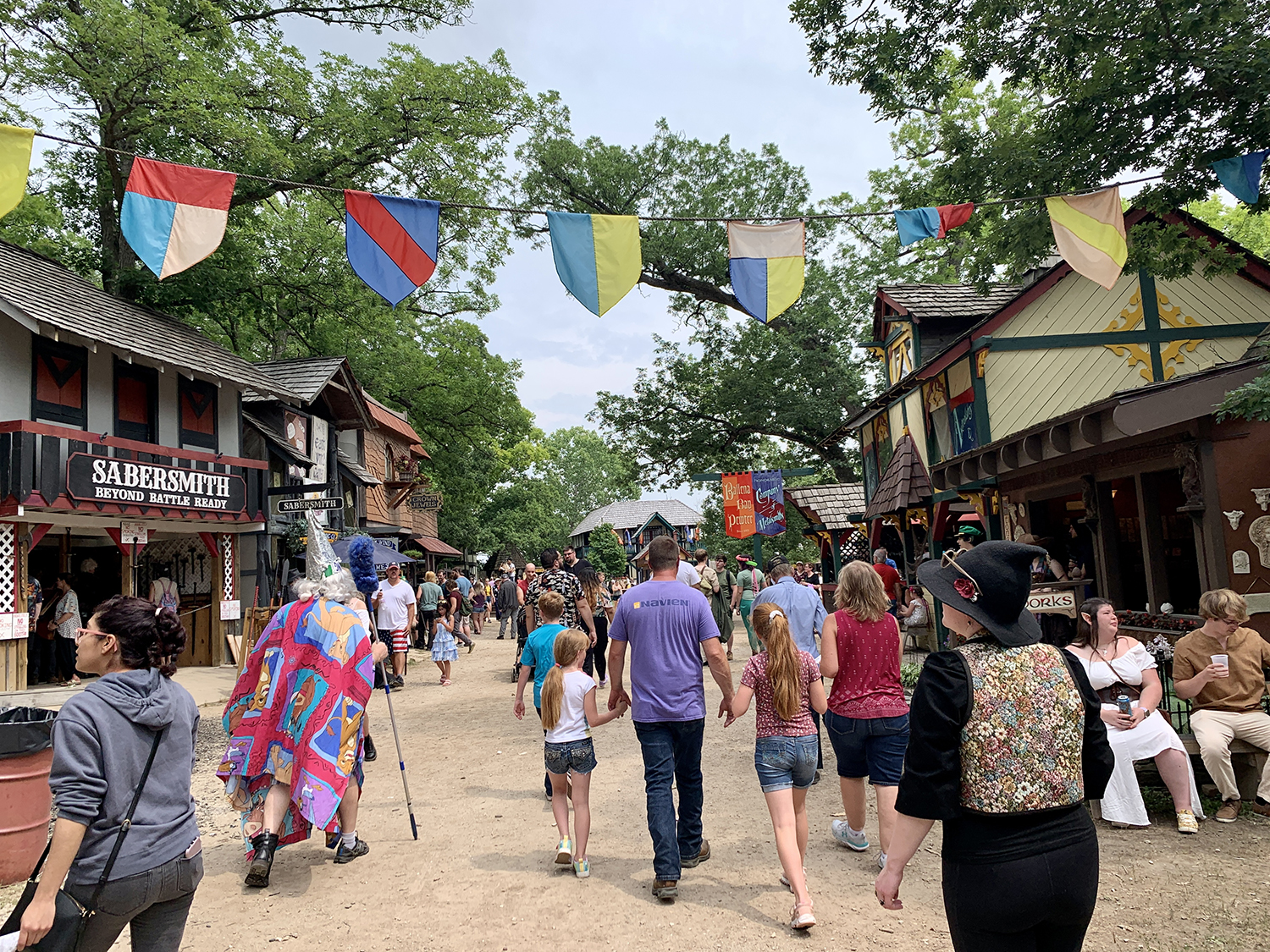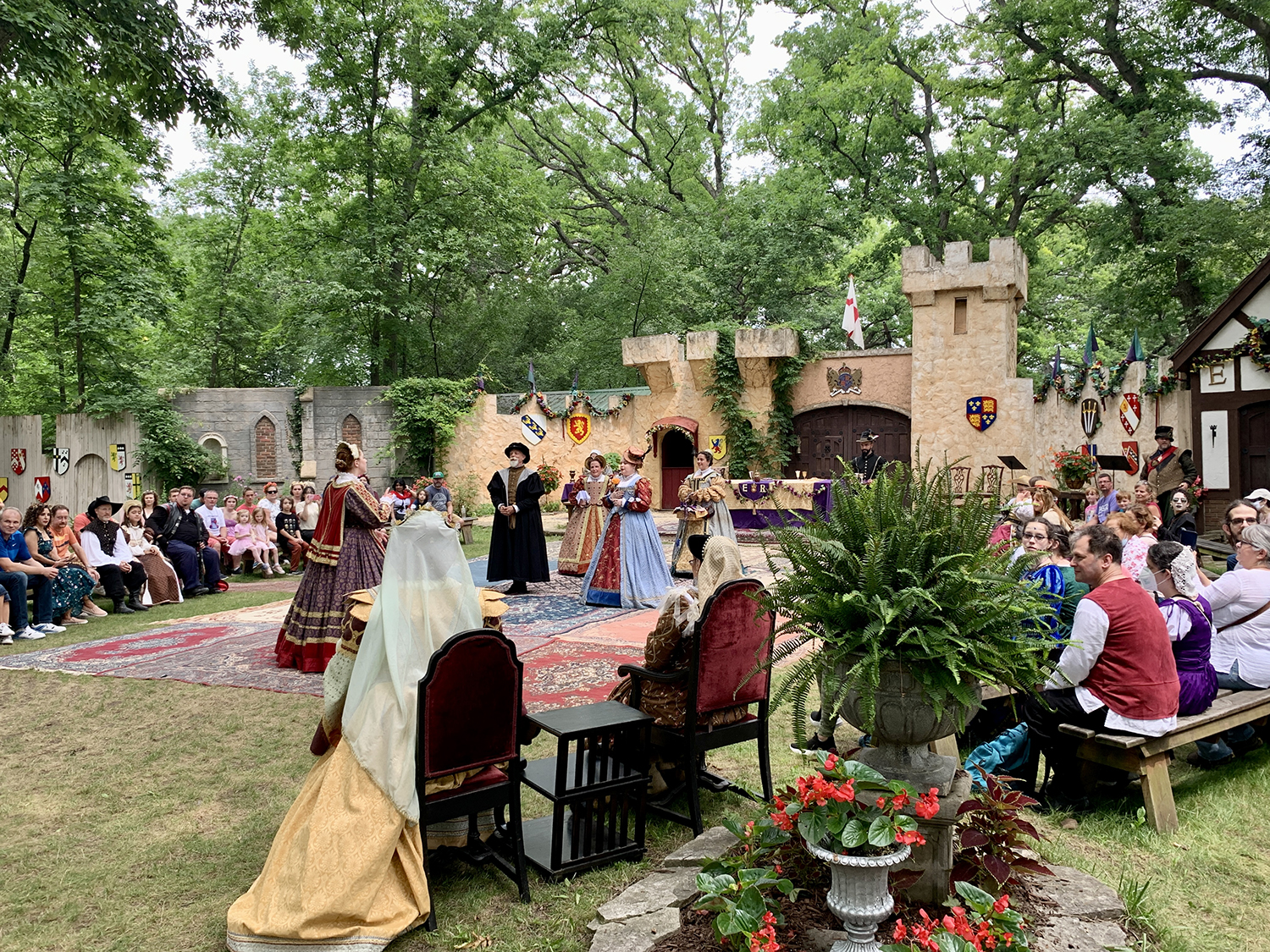 Oh, where to begin? Well, the Bristol Renaissance Faire is located in the village of Bristol in Kenosha County, just shy of the Wisconsin-Illinois border. (Go ahead and call this column "Mandatory Kenosha County.") It was founded in 1973 by Richard and Bonnie Shapiro, and was then known as "King Richard's Faire." It moved to its current site in 1976. These days, it's known as the "Bristol Renaissance Faire," and it seeks to recreate a summer day in 1574 when Queen Elizabeth paid a visit to the port city of Bristol, England. How does it do that? Behold!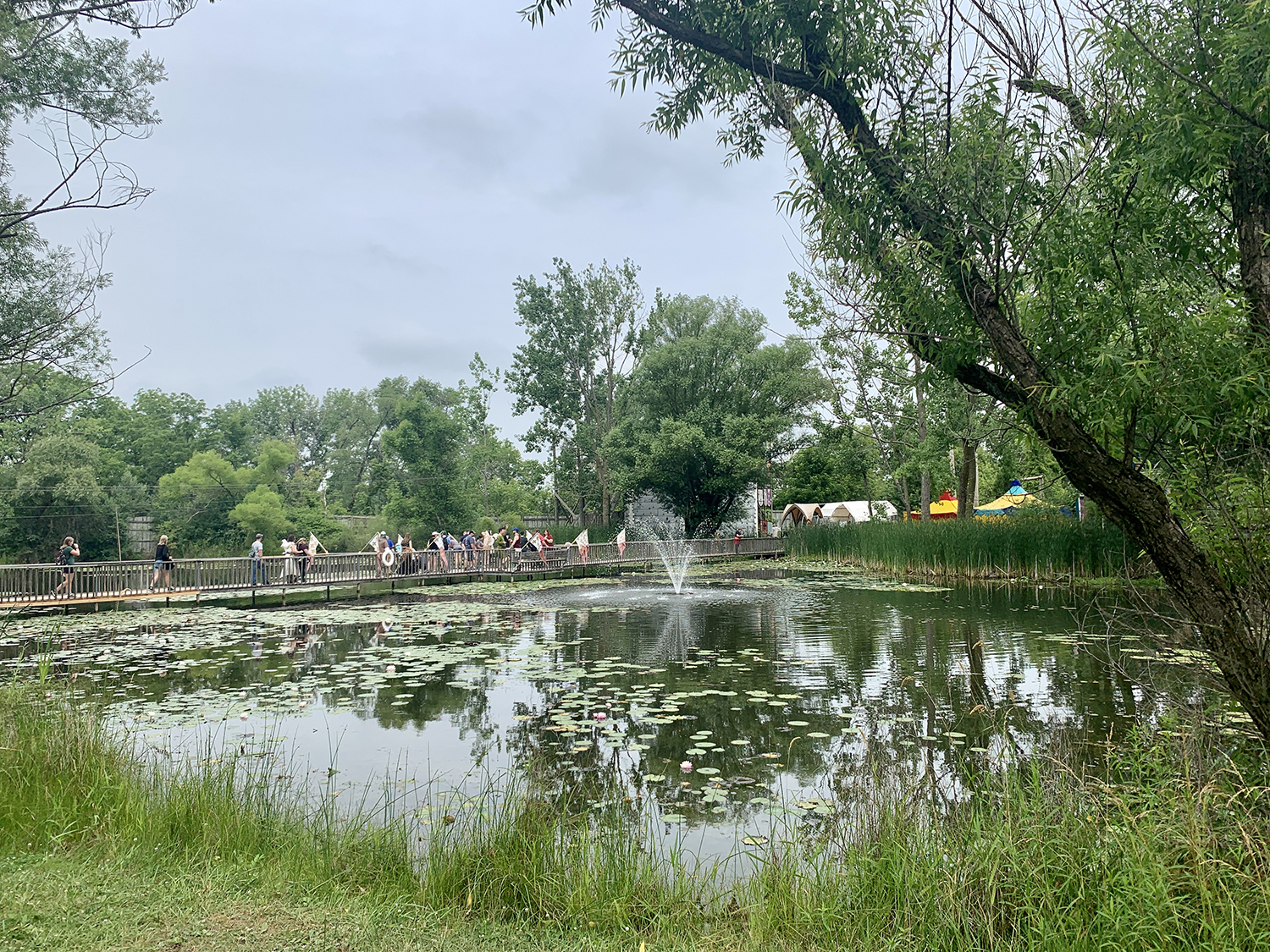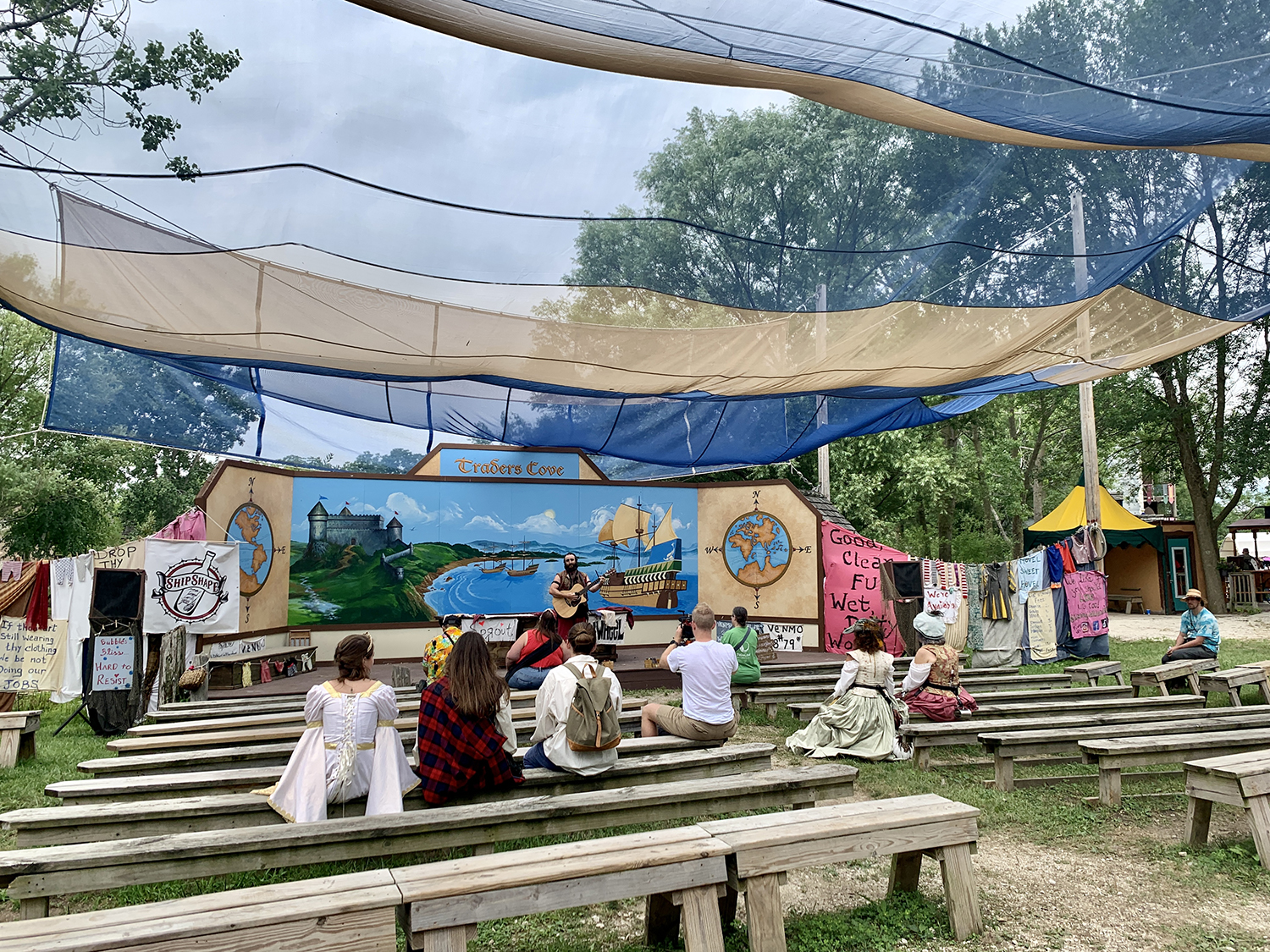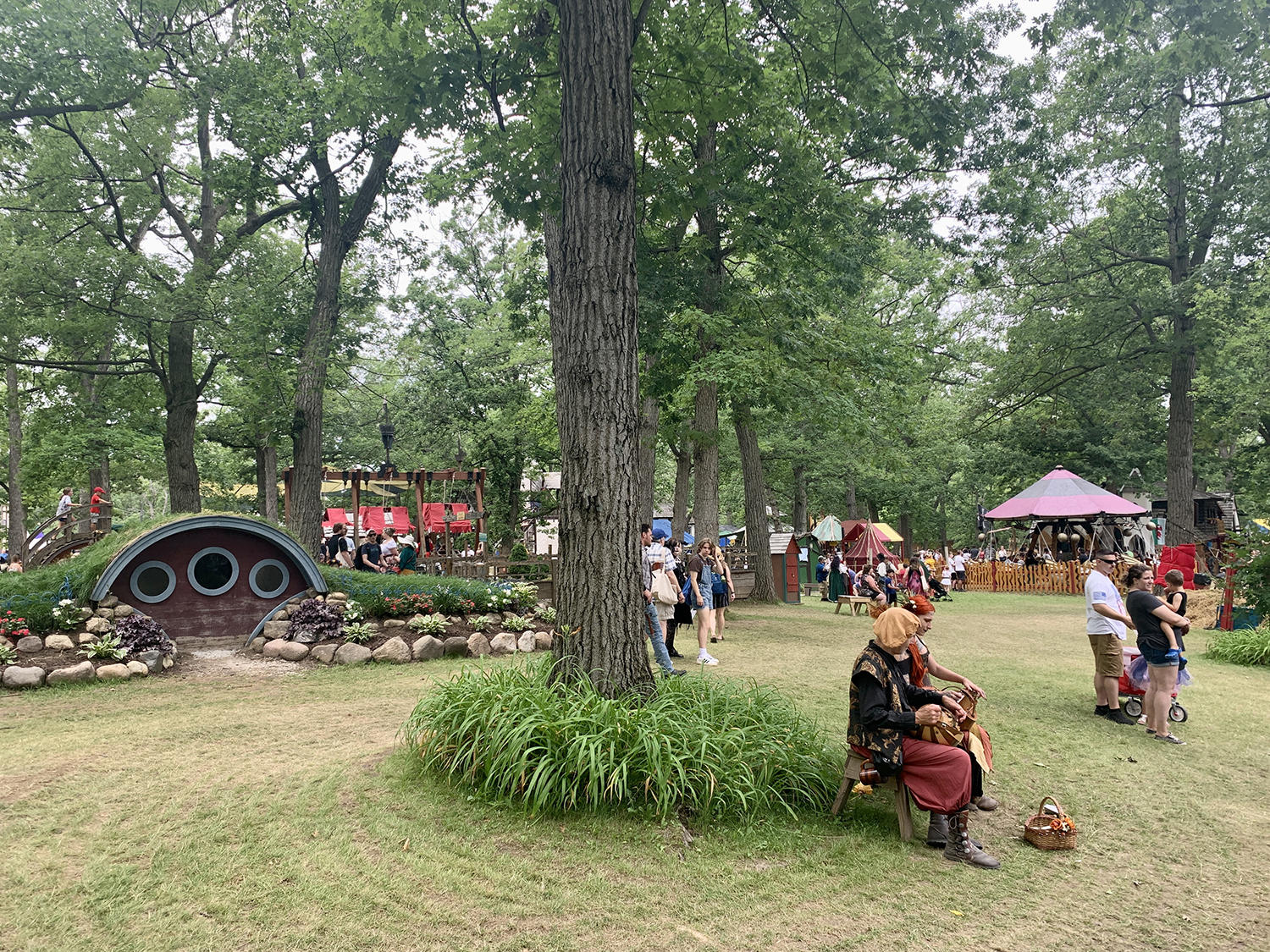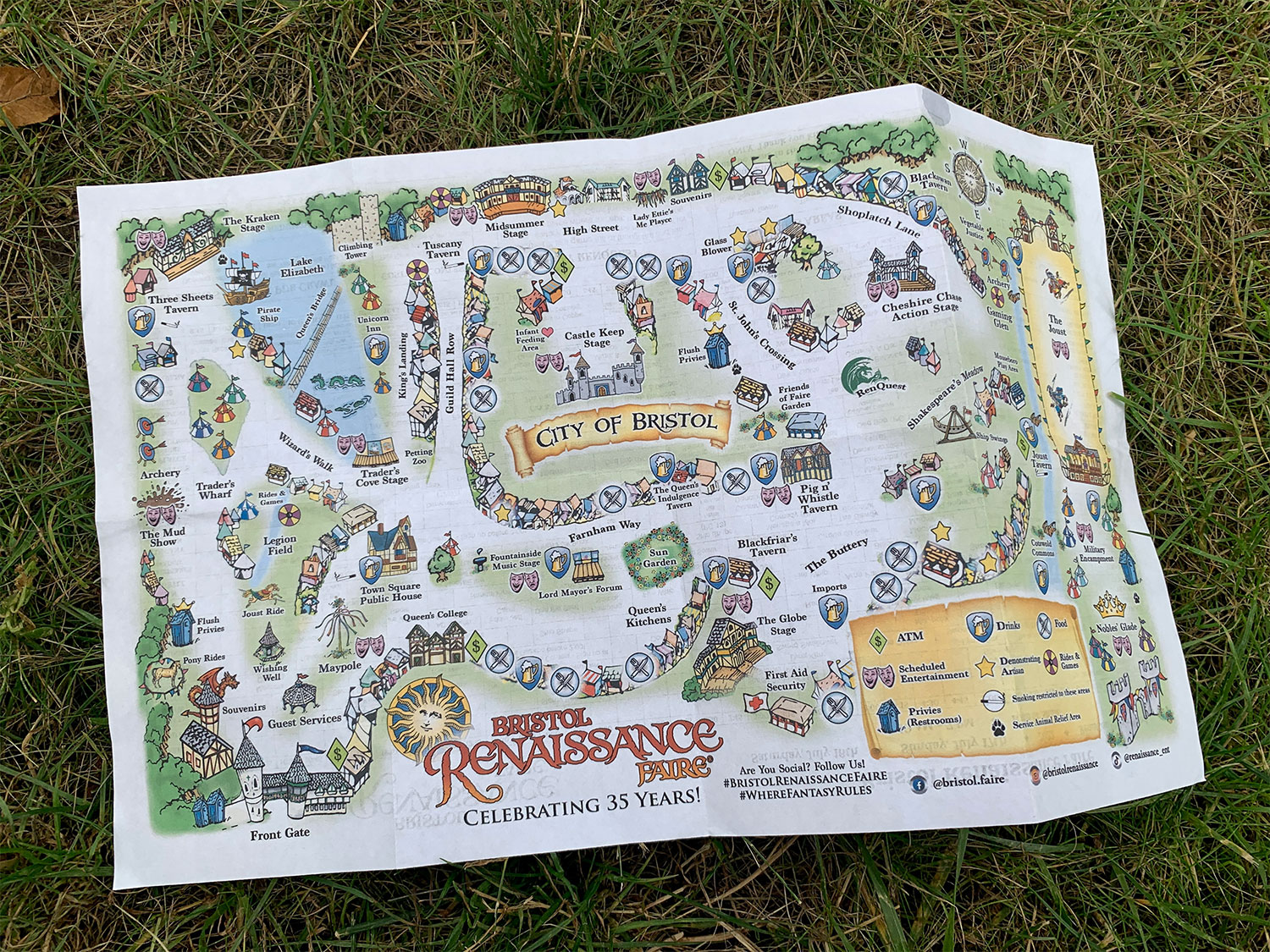 Yep, the Bristol Renaissance Faire is big. And elaborate. Up until this year, I had only attended one ren faire in my life. It was in Des Moines, Iowa, way back in 2008 or something, and it was just a bunch of vaguely "medieval" stuff in an open field. It was really hot and unpleasant. I was in Des Moines to cover a boxing match for a magazine I was writing for at the time but the boxing match got canceled and the whole trip turned out weird and booze-soaked and good grief it's incredible that the three people who accompanied me on that trip still talk to me all these years later. Hi, A, B, and K!
Anyway, the Bristol Renaissance Faire isn't like that at all. It's located on a sprawling 30-acre site that gives nearly any theme park not named "Disney" a run for its money. It's filled with trees, ponds, fields, roads, and shops. So many shops! There's jousting and fire juggling. There's a "mud show" and a "vegetable justice" guy you can pelt with tomatoes as he insults you. There's outdoor mass. There's axe throwing and a rope ladder game that's absolutely impossible. There's a rat and cat show! There's beer! There are turkey legs and costumes and cosplay and music and rides and, yes, bosoms. (Fedora tip to OnMilwaukee's classic "12 bodacious Ren Faire bosoms" photo gallery from 2017.)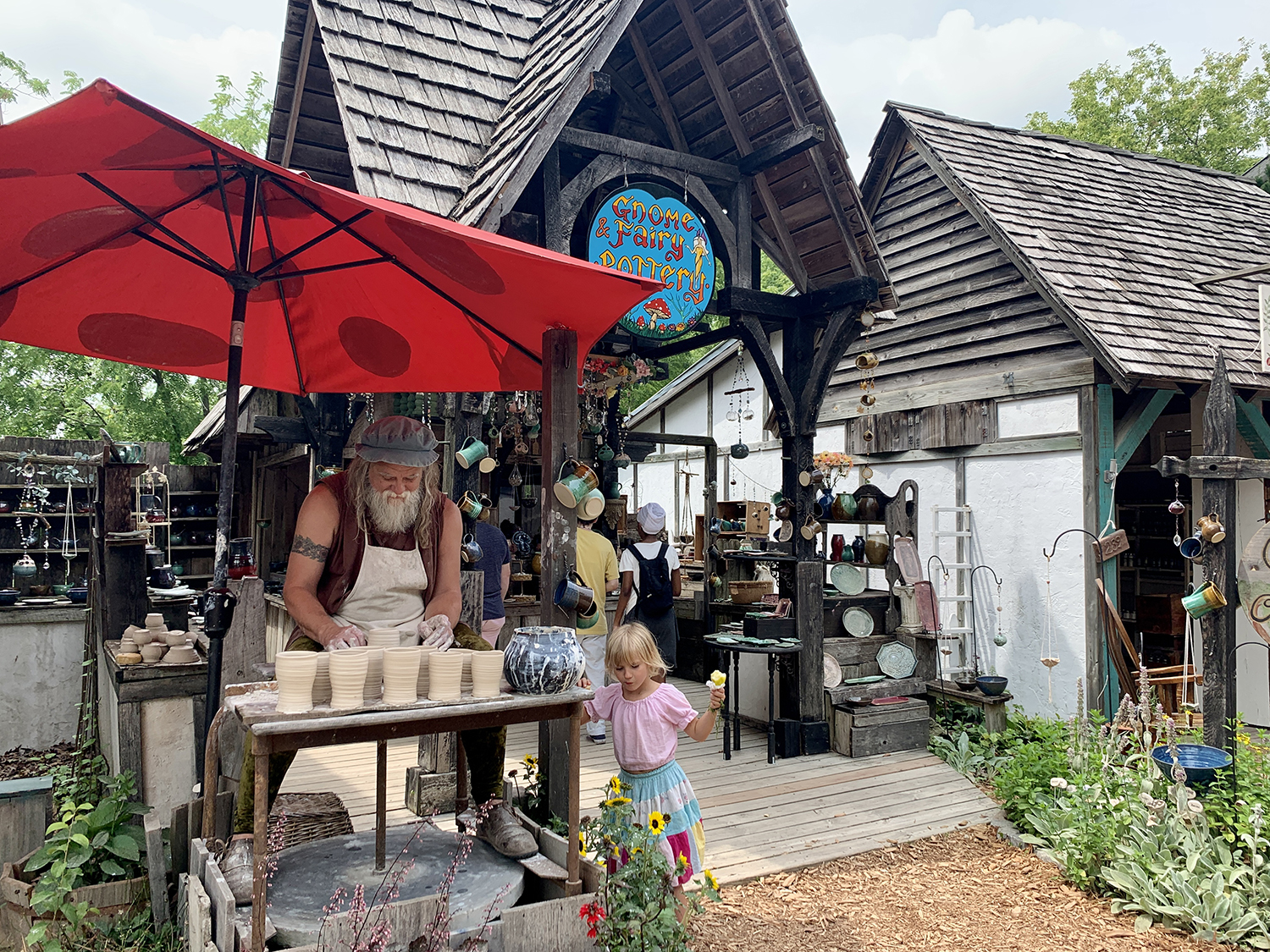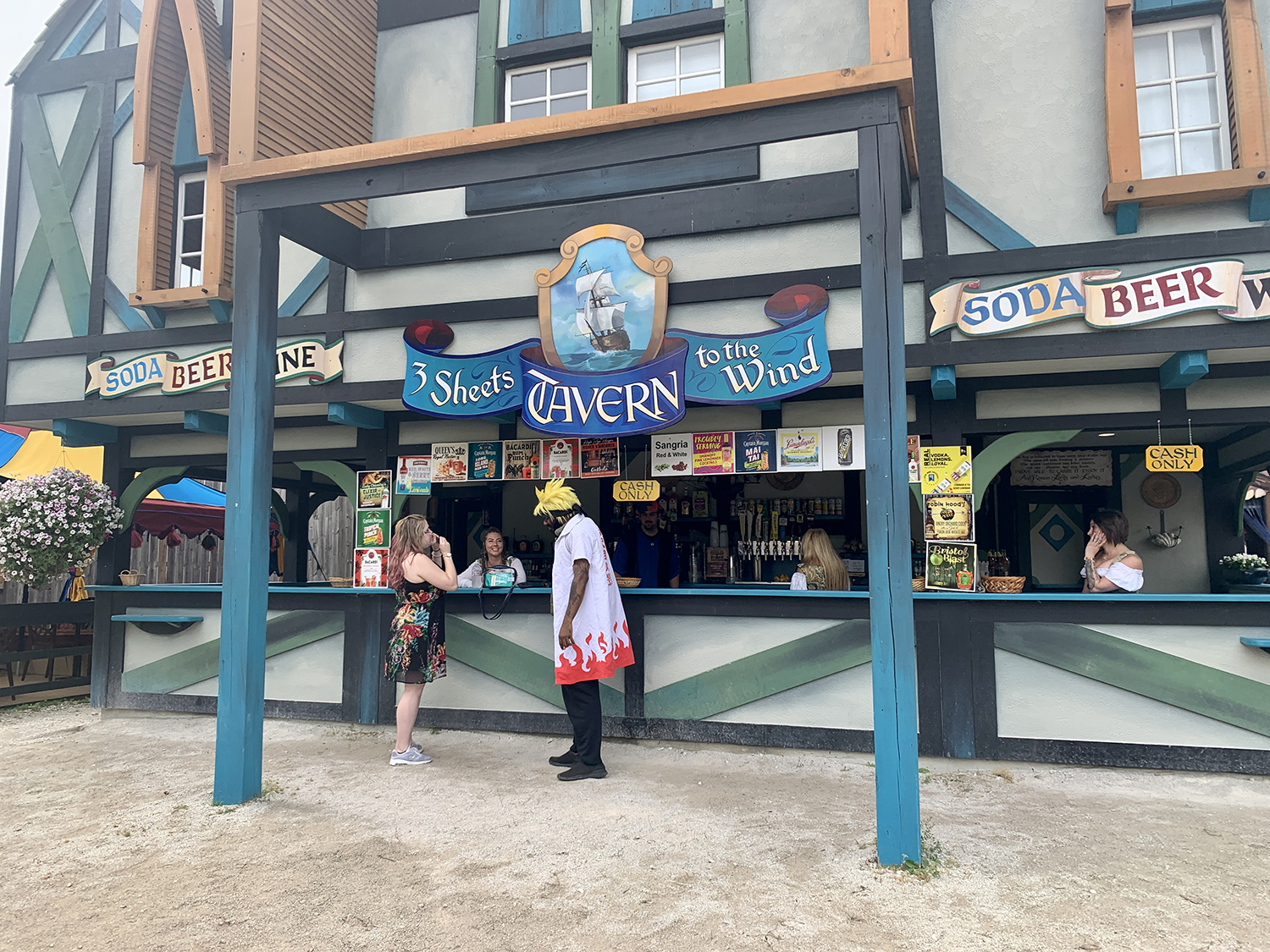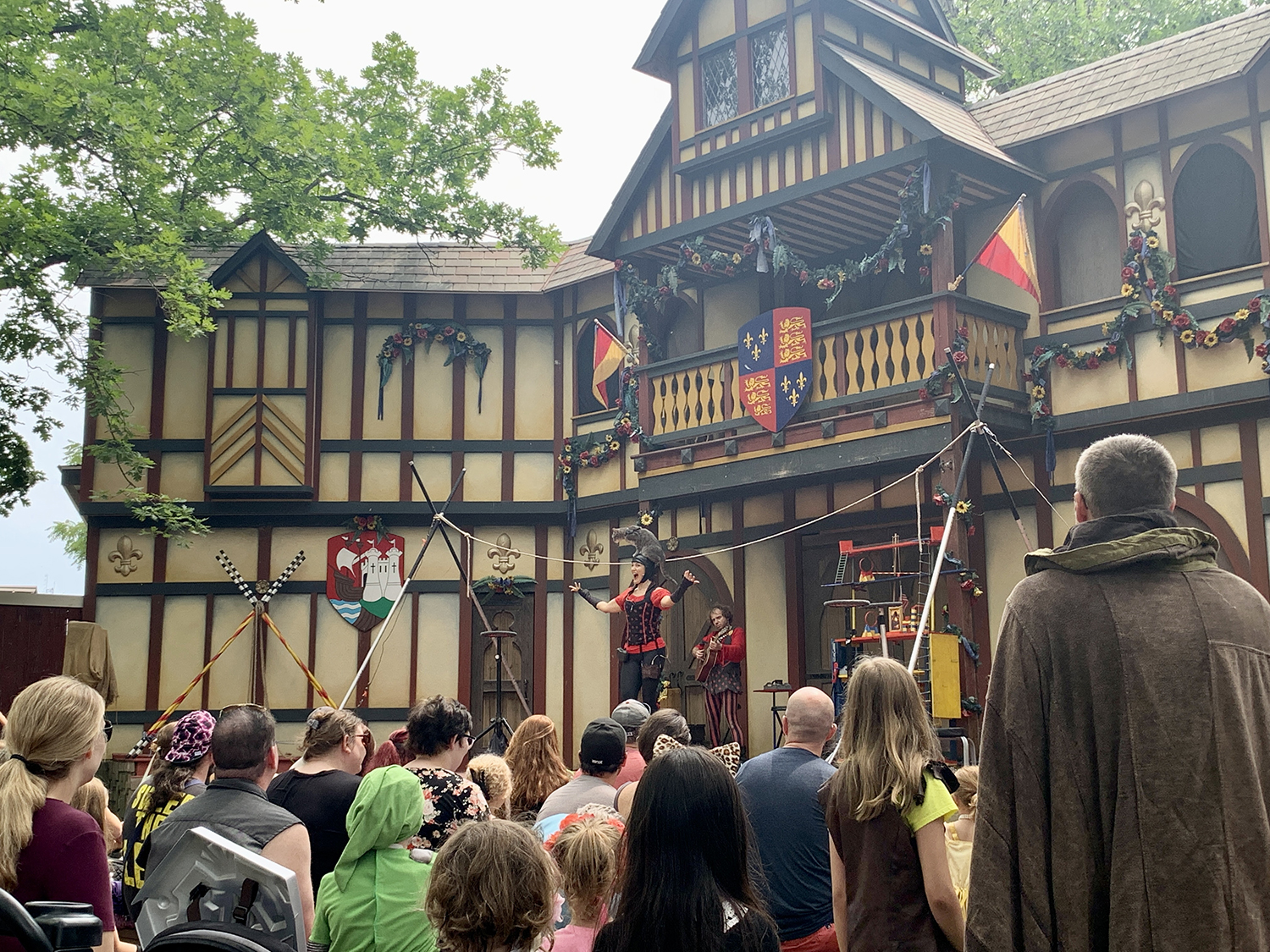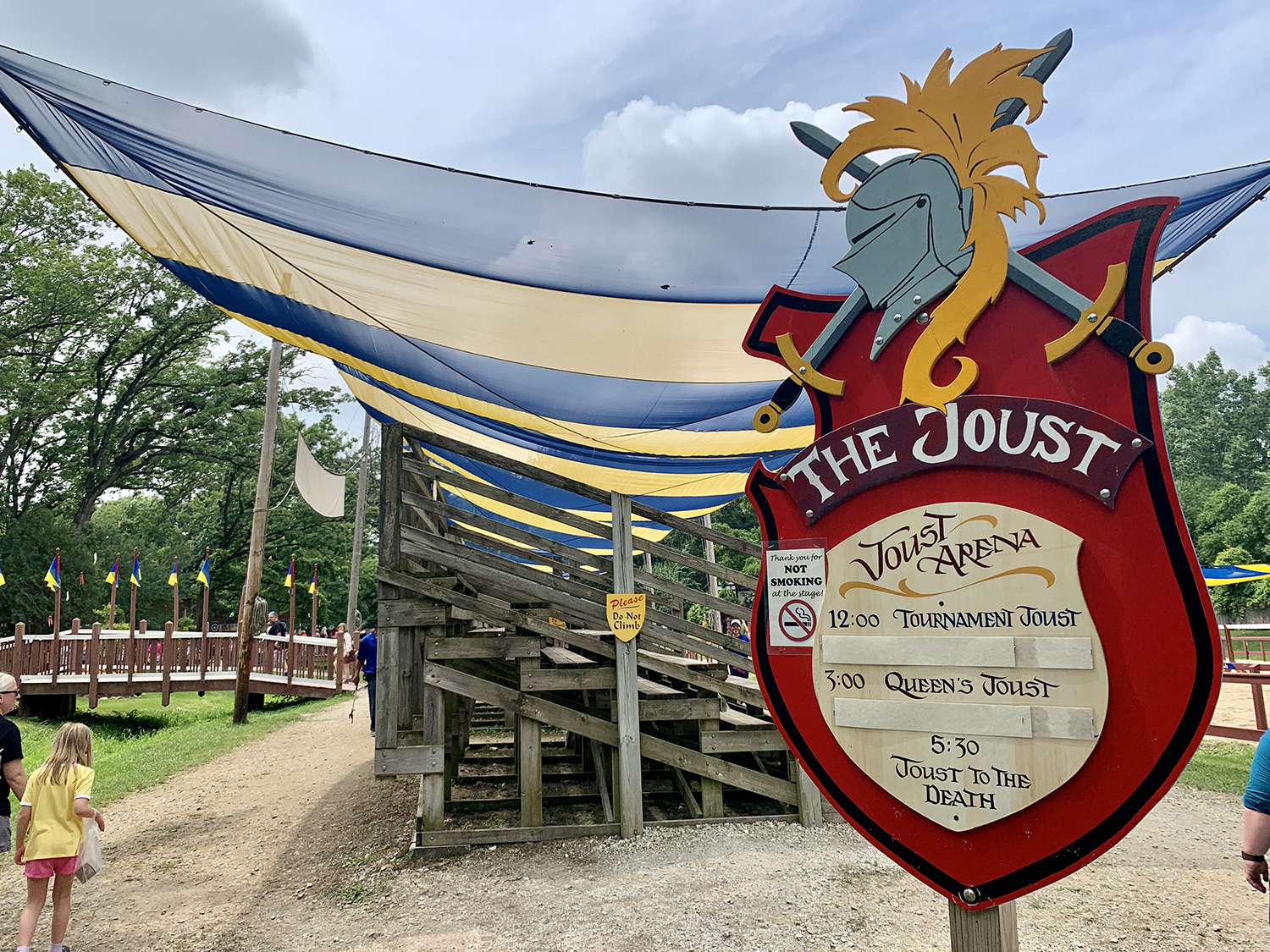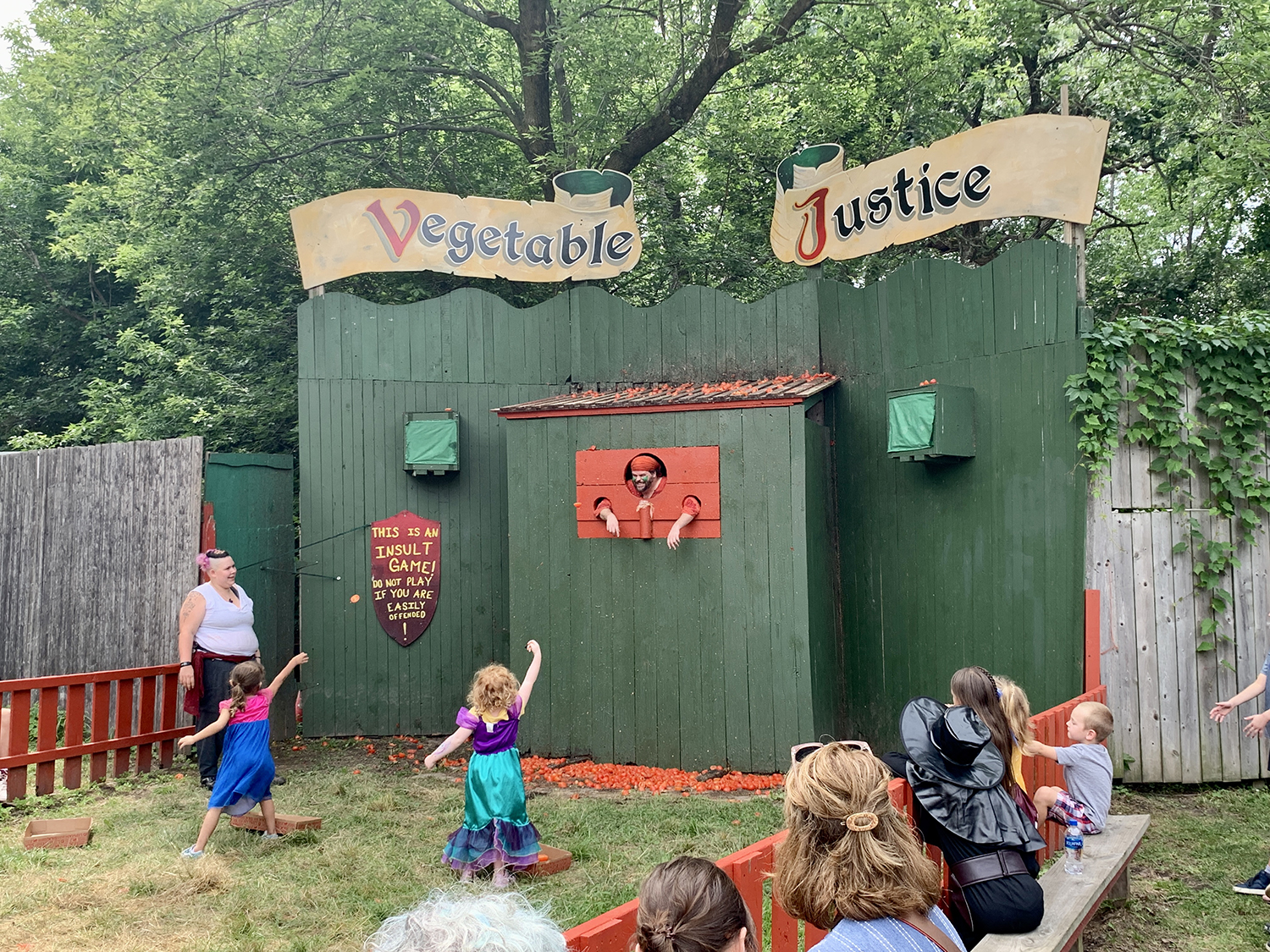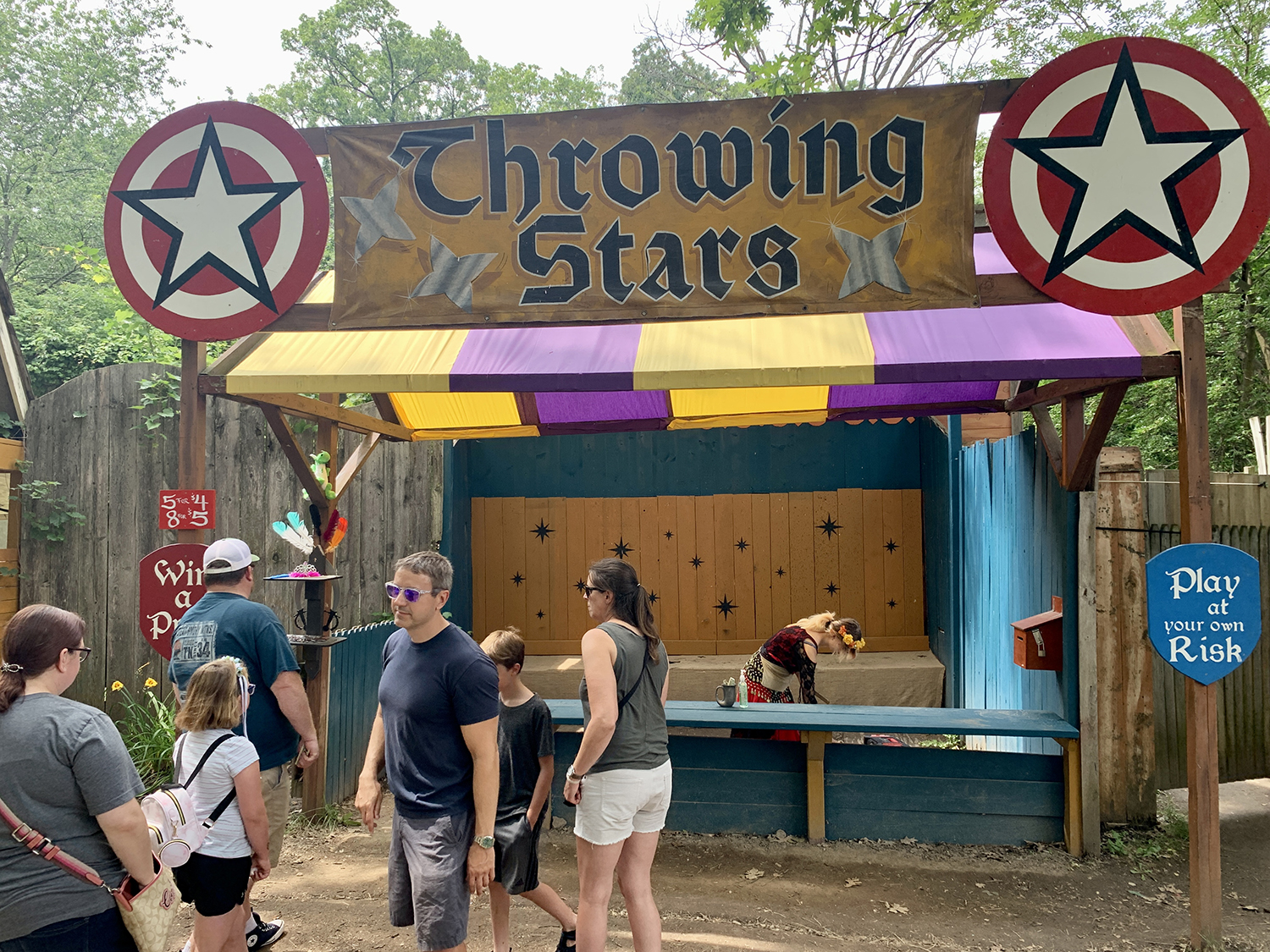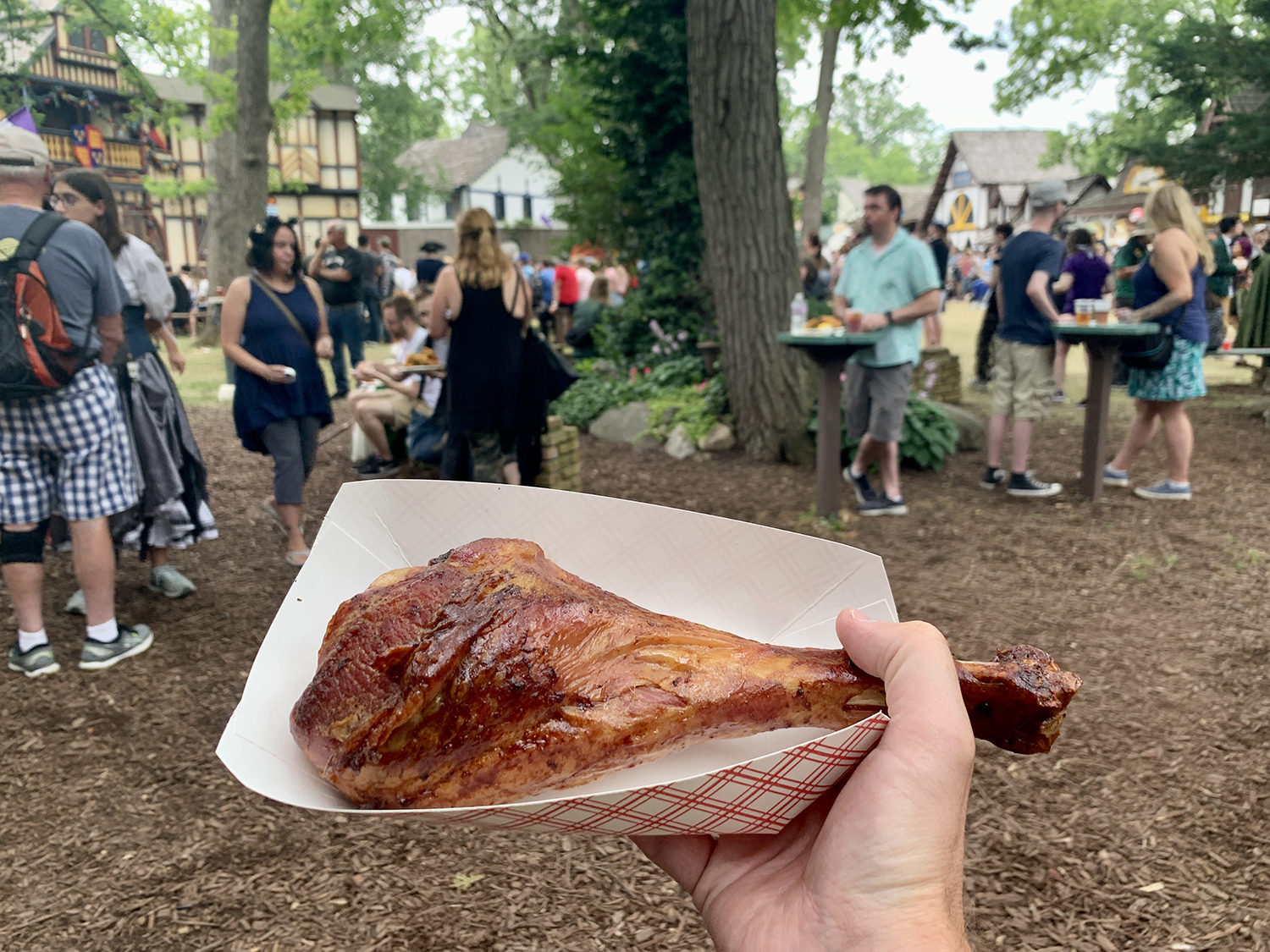 Prior to my first trip to Bristol, I asked Twitter for some ren faire pro tips. Popular responses included:
• Bring cash. [Yep, a lot of stuff is cash-only, but there are plenty of ATMs around. Cash = good for buskers!]

• Beware of the parking. [I got there early and it was fine!]

• Bring bug spray. [Yeah, it was a little buggy, but not too bad.]

• Try the mushrooms. [I did, and they were great!]

• Shoot a crossbow / see MooNiE the Magnif'Cent [Didn't do either, sadly.]
If it's not abundantly clear, my first trip to the Bristol Renaissance Faire barely scratched the surface. Yes, I caught a glimpse of Her Majesty the Queen, and yes, I stumbled on a real-life wedding ceremony (I think?) between the sun and the moon (I think?), but there was a TON that I missed.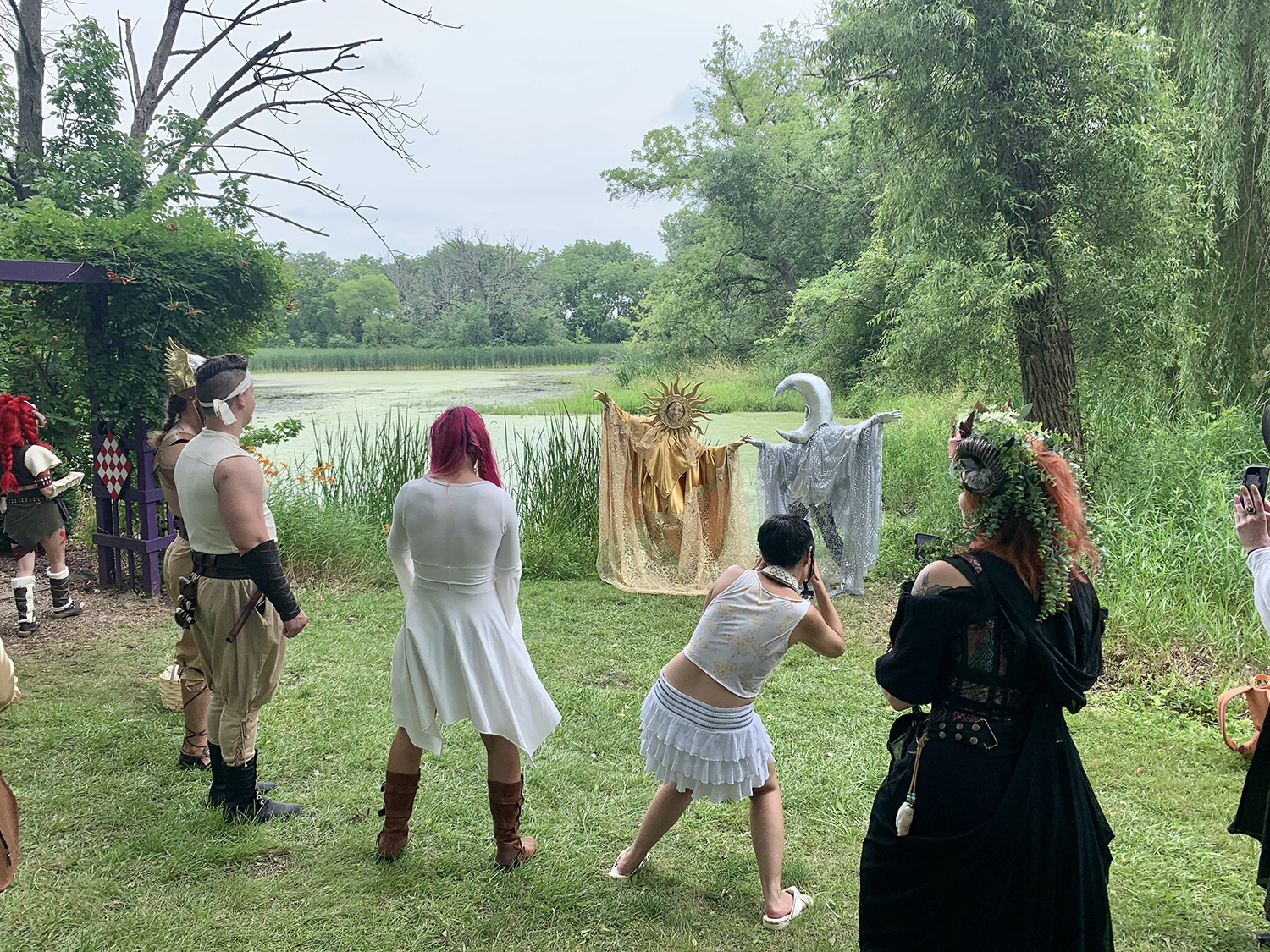 Not that I felt entirely bad about it. Another Twitter pro tip, this one from friend of the site Andy Nelson, offered a perfect way to experience the Bristol Renaissance Faire:
"IMO, you just want to casually walk around and explore. The Ren Faire finds you—not the other way around."
I like that. Relax. Don't force it. Soak it in. Let the Bristol Renaissance Faire come to you. For me, I think it did just that. I'll be back to give it another chance soon.
Also: As I was leaving, this little peek behind the curtain made me smile. HUZZAH!

The Bristol Renaissance Faire is open Saturdays, Sundays, and Labor Day, July 9 – September 5, 2022.
Exclusive articles, podcasts, and more. Support Milwaukee Record on Patreon.
---
RELATED ARTICLES
• Regal definition: An audience with the queen of the Bristol Renaissance Faire, Jenny Higgins