According to recent statistics, nearly 25 percent of Milwaukeeans live in poverty. Many, including entire families, are homeless and struggling to survive Wisconsin's brutal winters. Luckily, there are many organizations to which people can donate food, clothing, and other necessities to help their neighbors in need this holiday season (and year-round, for that matter). This is by no means an exhaustive list, but it's a great start for people looking to help.
1. Street Angels, Inc. Milwaukee Outreach
Now in its third year of serving Milwaukee's homeless, Street Angels works tirelessly to help the city's most vulnerable residents obtain food, clothing and shelter. Shelly Sarasin, who co-founded the organization with Eva Welch, says Street Angels initially didn't have a permanent location where donations could be dropped off. Now, the group works with Just One More Ministry, located at 6442 River Parkway in Wauwatosa.
"We did outreach out of my car for a year and a half [while] building up Street Angels. We took to the streets and the rest is history," Sarasin says.
Every night, Street Angels volunteers travel to homeless encampments in Milwaukee's downtown and south side neighborhoods to distribute blankets, clothing, hygiene items, bag lunches, and more.
Sarasin says the organization is particularly in need of socks ("one of the items most needed but least donated"), $5 McDonald's gift cards that enable people to get out from the cold and purchase a coffee or another food item at the restaurant, and hand warmers. Street Angels will be hosting a Christmas Day party from 3 p.m. to 6 p.m. at Just One More Ministry.
"We're going to turn the warehouse into a winter wonderland," Sarasin says.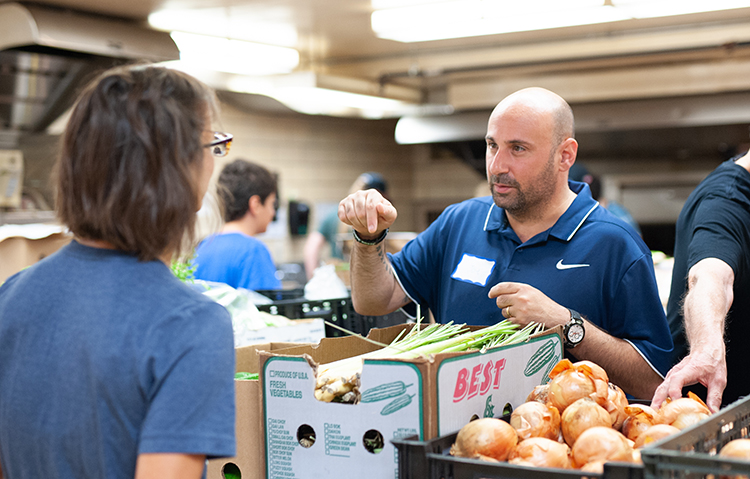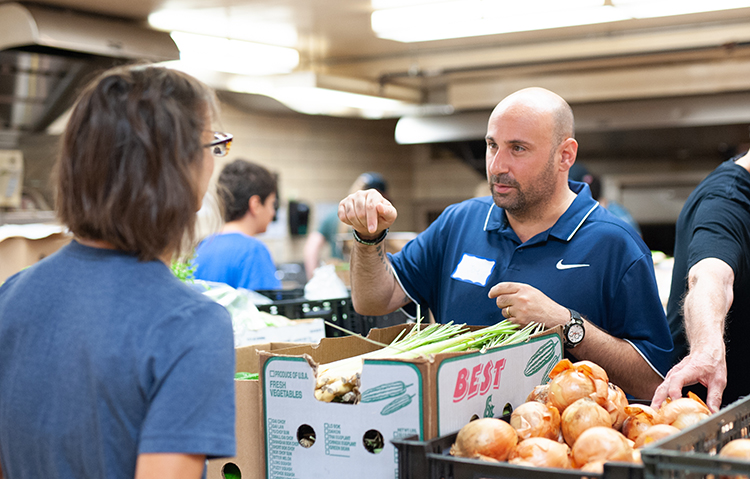 2. Riverwest Food Pantry
For nearly 40 years, the Riverwest Food Pantry has provided food, clothing, and toiletries to needy residents in the community. Pantry team form director Samantha Vosters says the pantry strives to distribute food that is low in sugar and sodium, and they also serve fresh produce from three on-site gardens. In addition to those services, the organization offers cooking demonstrations and mentoring programs.
"We've seen the depths of our services grow," Vosters says.
Currently, the Riverwest Food Pantry is most in need of personal hygiene items, including toothpaste and deodorant, and winter clothing—boots, hats, mittens, and new socks and undergarments. Those interested in donating or volunteering can visit the Pantry's website.
3. Bay View Community Center
Like the Riverwest Food Pantry, the Bay View Community Center has been helping neighborhood residents since the late 1970s. In addition to its food pantry, the Community Center offers fitness and recreational programs for people of all ages. The Community Center is seeking nonperishable food (canned soups and vegetables; macaroni and cheese) and hygiene items (soap, shampoo, deodorant) for its food pantry.
"Really, [we'll take] whatever people want to contribute," Community Center president and CEO Mike Mortell says.
4. Project Concern Cudahy-St. Francis
Earlier this year, Project Concern Cudahy-St. Francis celebrated its 50th anniversary of positive community involvement. According to their website, the organization is "sponsored by six congregations: Changing Lives Assembly of God, Cudahy United Methodist, Nativity of the Lord Catholic, Sacred Heart of Jesus Catholic, St. John the Evangelist Lutheran, and St. Mark the Evangelist Lutheran."
Project Concern Agency director Debby Pizur says the organization is seeking "Thanksgiving food items, from marshmallows to turkeys" as well as "sponsors to purchase holiday gifts for children." Project Concern is also in need of winter coats and socks. Visit its website for donation hours and a complete list of preferred food items. Pizur added that in January, the St. Francis Library will be holding a sock drive. Call 414-481-7323 for more information.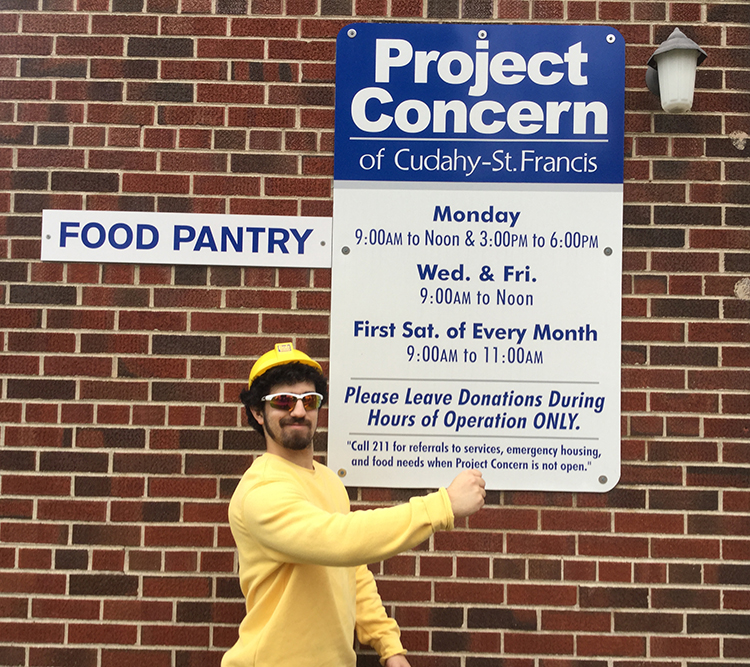 5. Friedens Community Ministries, Inc. (visit website for pantry hours and addresses of all four locations)
In 40 years, Friedens Community Ministries has grown from a parish food pantry at Friedens Church on 13th St. and Juneau Ave. to a citywide network that offers food and transport services to Milwaukee residents. For donation information, visit the Friedens pantry website or call 414-289-6030.
6. South Milwaukee Human Concerns
This community organization offers South Milwaukee residents a wide variety of services, from emergency food, clothing and personal care items to school supplies, books for children, and a supplemental monthly food program for people ages 60 and over. Visit its website for donation items and guidelines.
7. Milwaukee Rescue Mission
Founded in 1893, Milwaukee Rescue Mission is one of the oldest social services organization in Milwaukee (if not the oldest). The organization offers a plethora of programs, including food, shelter, counseling, education and spiritual development. The rescue mission is "in great need of women's pajamas, men's long underwear, winter jackets for men and women sizes large-XXL, men's blue jeans and boxer shorts (all sizes) as well as girls' and boys' 3T clothing," according to its website. Visit Milwaukee Rescue Mission's website for a complete list of donation items needed.