On Saturday, the world enjoyed an extra day. Due to an oversight in the Gregorian calendar thousands of years ago, earth is still granted a 29th day in February (or "Leap Day") once every four years. We don't know how you spent your Leap Day, but we here at Milwaukee Record wanted to make the most of our bonus 24 hours in the year 2020 by doing something we'd probably never attempt in a non-Leap Year.
If you recall, we spent Leap Day back in 2016 visiting every single George Webb restaurant in the world. After that harrowing and generally upsetting 23.5-hour odyssey that found us driving hundreds of miles and spending hundreds of dollars on food we didn't want, we decided we'd keep things more localized this time around and we'd narrow our focus down to about an eight-hour span. This Leap Year, Milwaukee Record director of advertising Josh Hoppert and I closed Wolski's and opened Highbury on the same day, then we spent the hours in between partaking in some localized early a.m. fun. Here's a recap of the journey.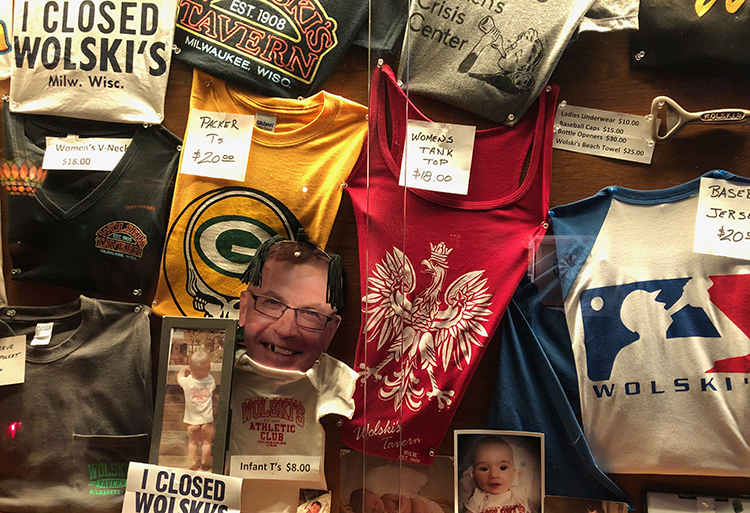 12:45 a.m. to 2:30 a.m. — Wolski's Pub
After I got home from the Heart Bones show at The Cooperage and Josh got up from an attempted nap, we met up and drove to Wolski's. The venerable East Side bar was packed to the gills with twenty-somethings, older folks, and at least two guys in the mid-thirties who were nursing mugs of High Life because they knew they'd be awake until at least 7 in the morning.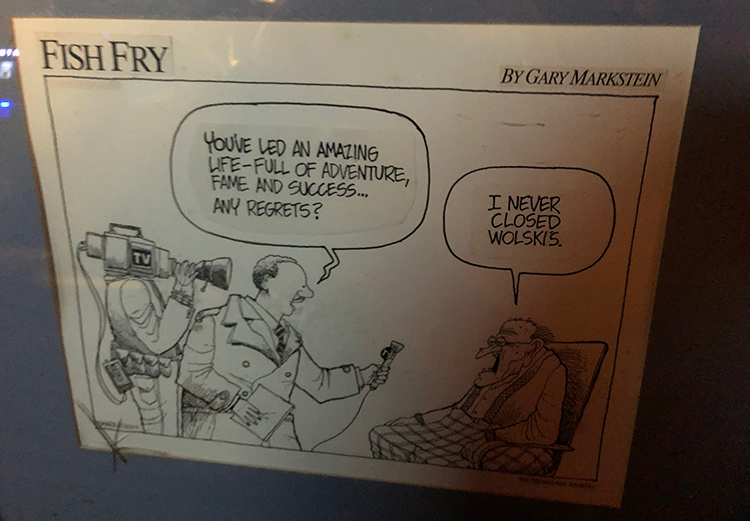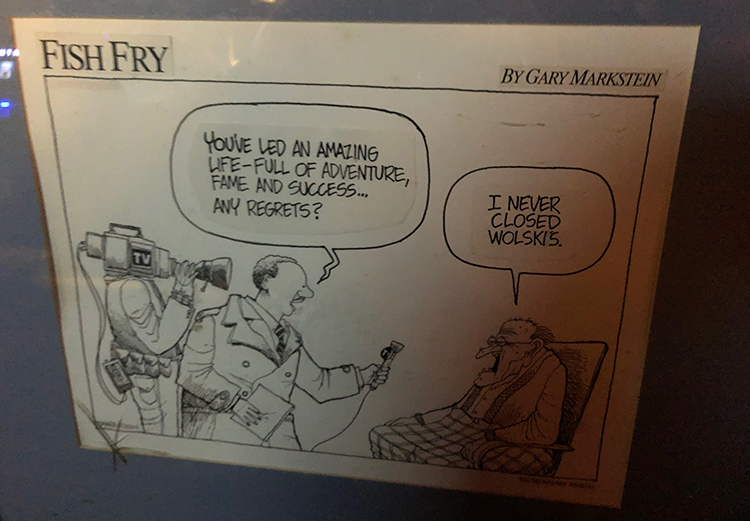 The bar got more and more crowded (no doubt with people looking to get their iconic "I Closed Wolski's" sticker) as last call drew closer, so we sidled up against a wall and looked at the bar's decorations as we waited for our sticker that would corroborate our closing claim and allow us to move on to the next place.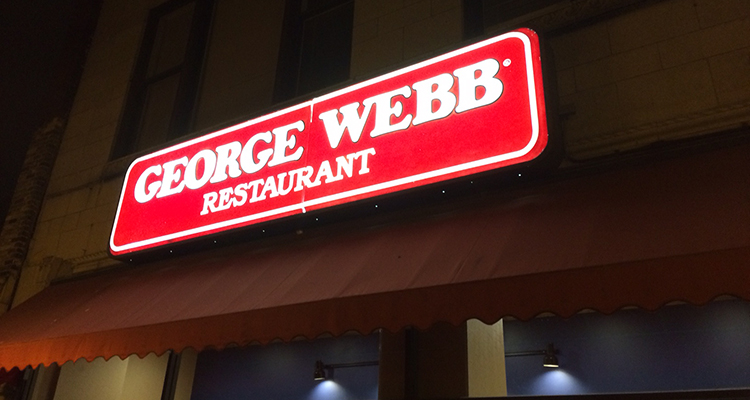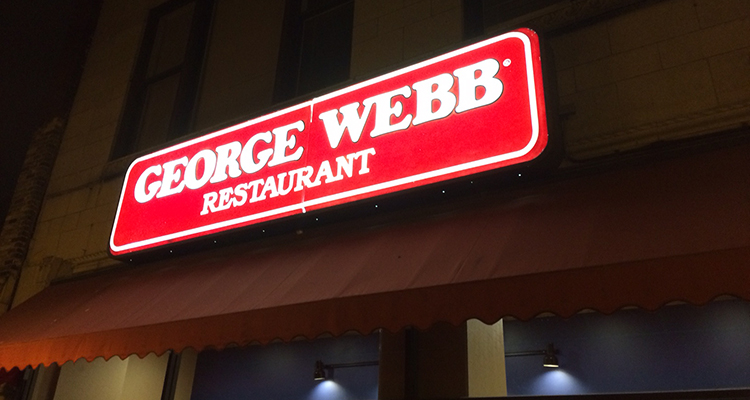 2:40ish a.m. to 2:45ish a.m. — George Webb (812 N. Old World 3rd St.)
Josh thought it would be fitting to return to the place where our last Leap Day excursion started. However, the downtown George Webb location was filled to capacity with others who shared our desire for post-bar-time eats. The interior door was locked, so after a few minutes crammed with other would-be patrons in the vestibule, we decided to move along to one of the other 15-20 Webb locations in metro Milwaukee.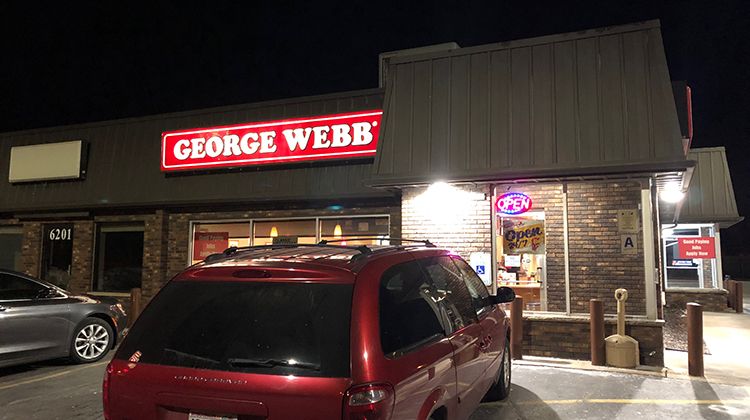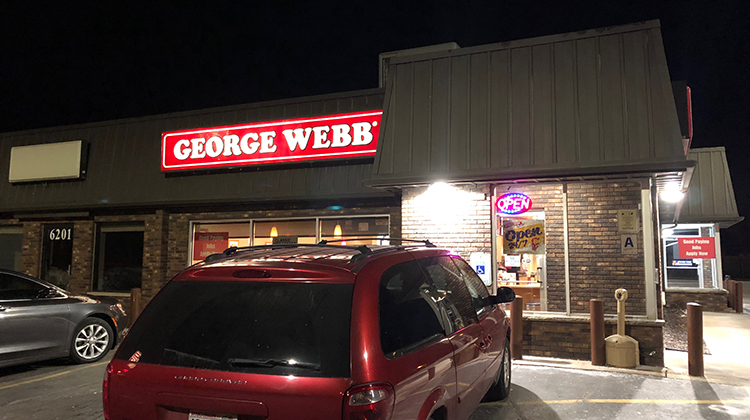 3 a.m. to 3:35 a.m. — George Webb (6181 S. Howell Ave.)
Figuring it was close to our next stop and far enough away from the hustle and bustle of Downtown Milwaukee, we wound up at the Webb's on Howell Ave.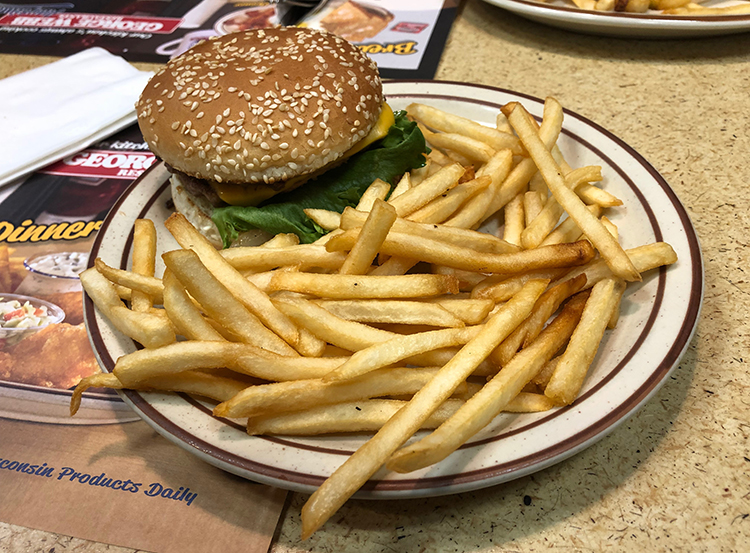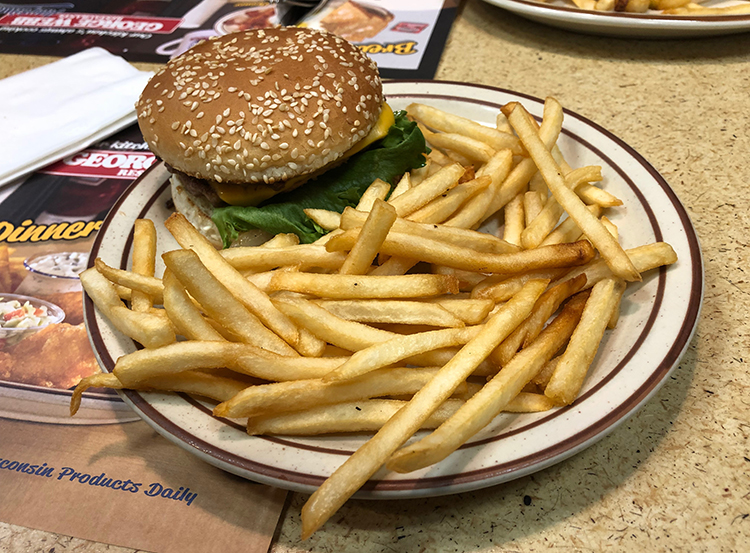 Since it was the 27th location we visited back in 2016, my memories of this place were foggy and generally negative. However, we experienced exceptionally friendly service and my order—a Super George Combo and black coffee—was perfectly fine. By George Webb standards, it was good. Shots fired, Webb!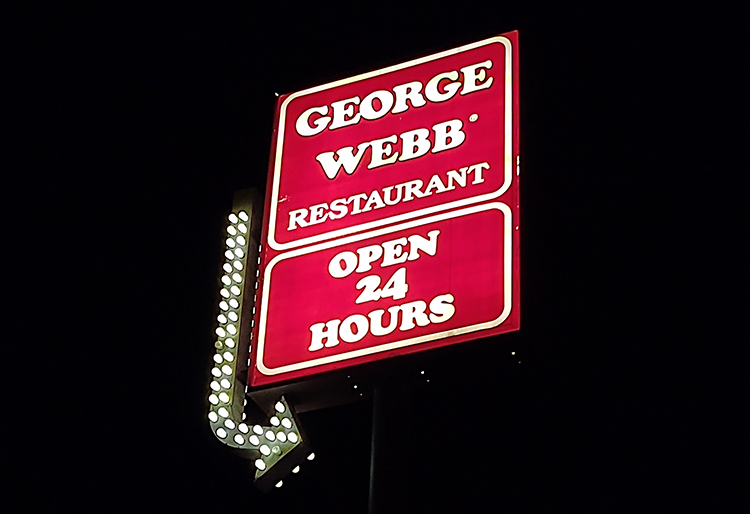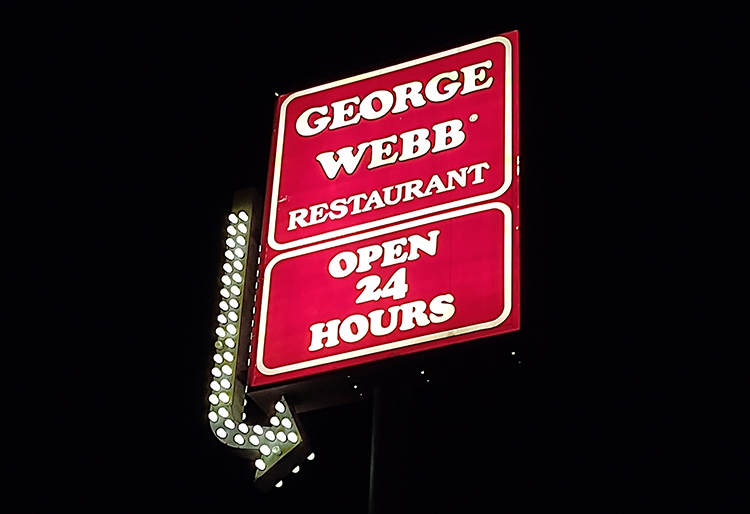 This stop gave Josh and I an opportunity to sit down, refuel, and reset before embarking on what we expected would be the most draining and mentally arduous portion of the night. I'll never try to go to 29 George Webb locations again, but I suppose I'll visit one from time to time now.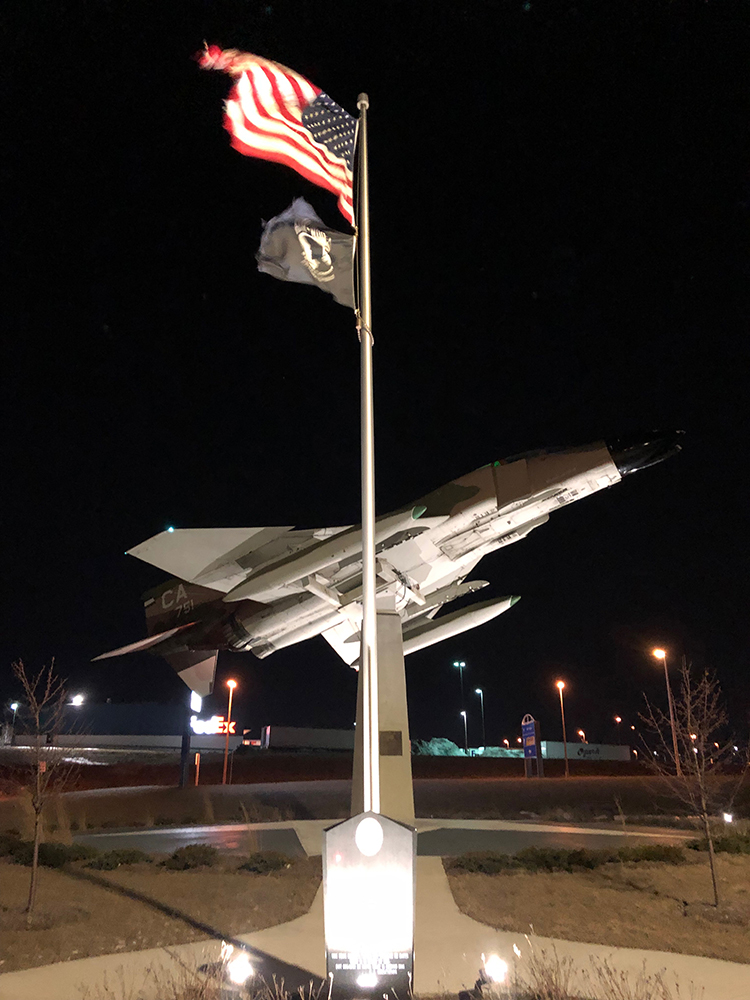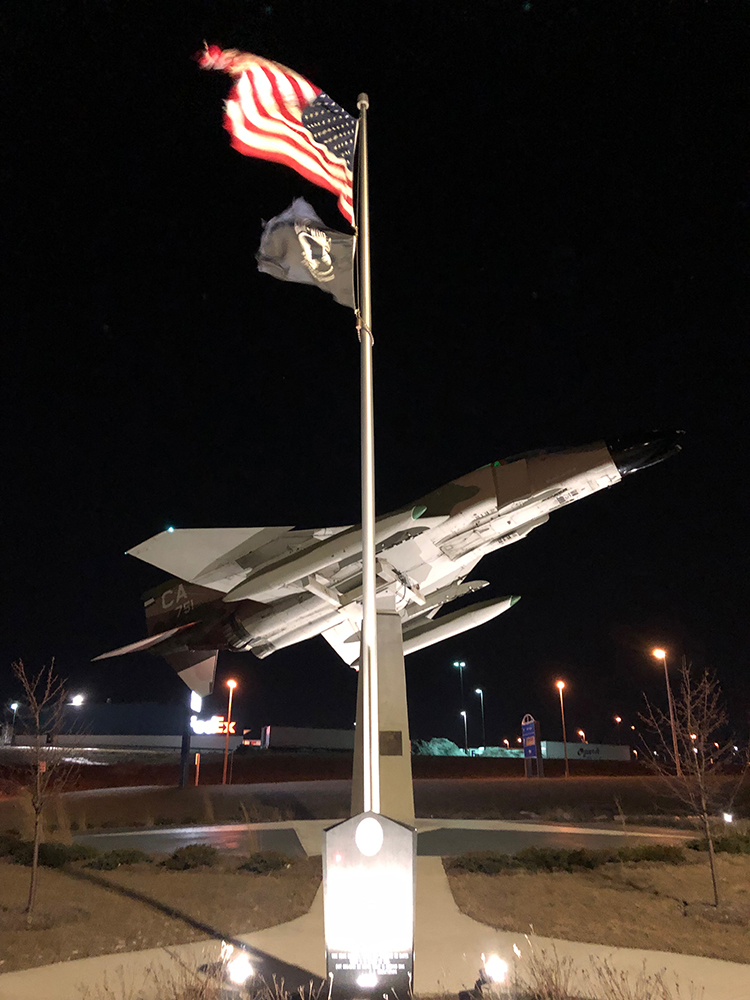 3:40 a.m. to 3:45 a.m. — Capt. Lance Sijan Memorial Plaza
While on the way to our next scheduled stop, Josh noticed the lights were on at the Capt. Lance Sijan Memorial Plaza at 5500 S. Howell Ave.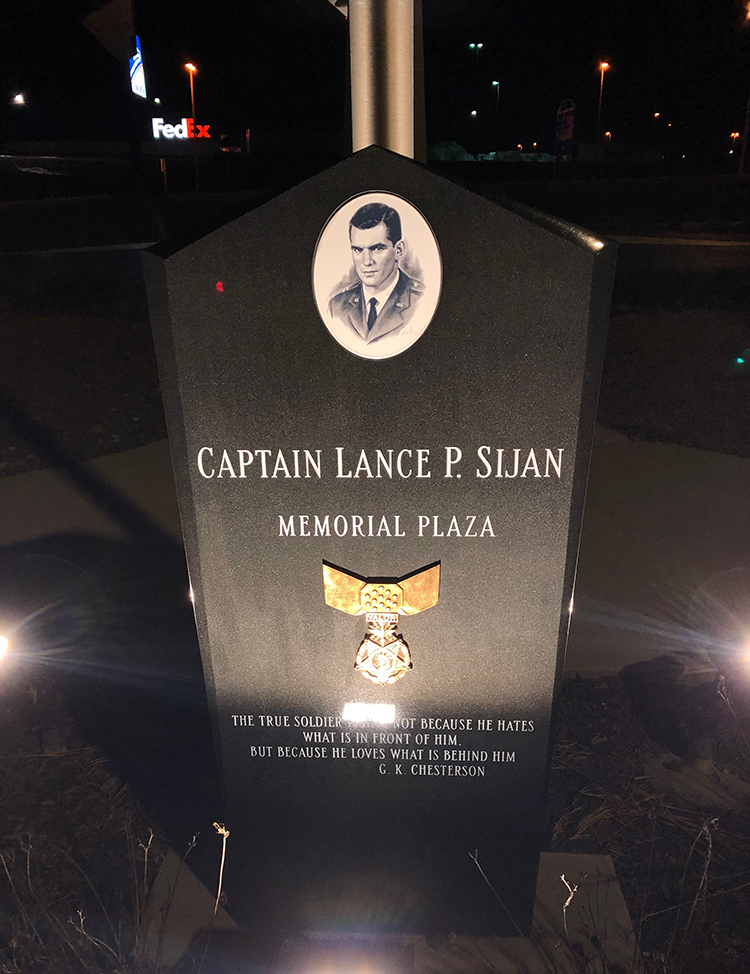 While the initial George Webb situation set our timing a little off course, we gladly took a few moments to pay our respects to a Milwaukee (and American) hero before continuing to our next regularly scheduled stop.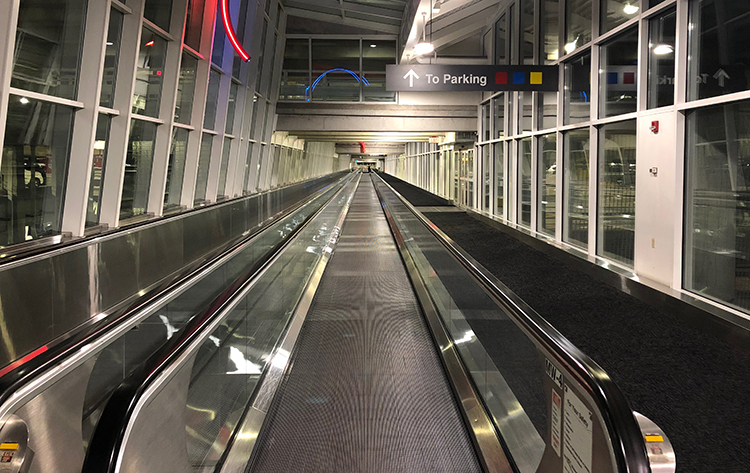 3:55 a.m. to 4:15 a.m. — General Mitchell International Airport
Did you know that General Mitchell Airport is open 24 hours? I didn't until we started researching late night Milwaukee places for this article. With that info in mind, we made our way to the fairly desolate parking ramp and entered the airport by taking a leisurely ride on the empty skywalk.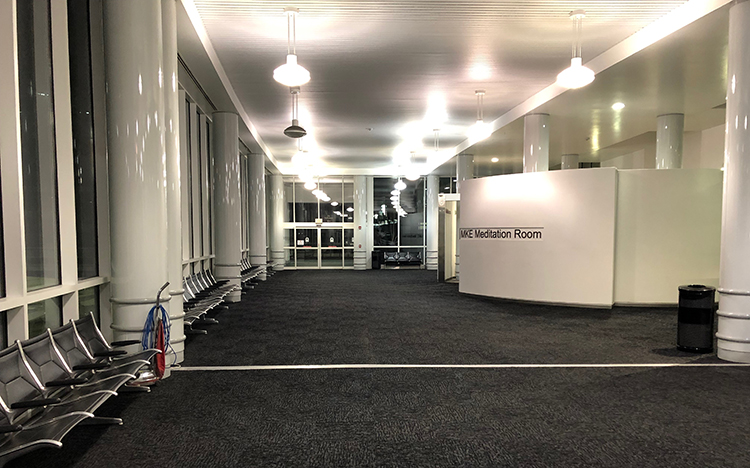 At first, there were very few signs of life except that someone had either just vacuumed or was just about to vacuum.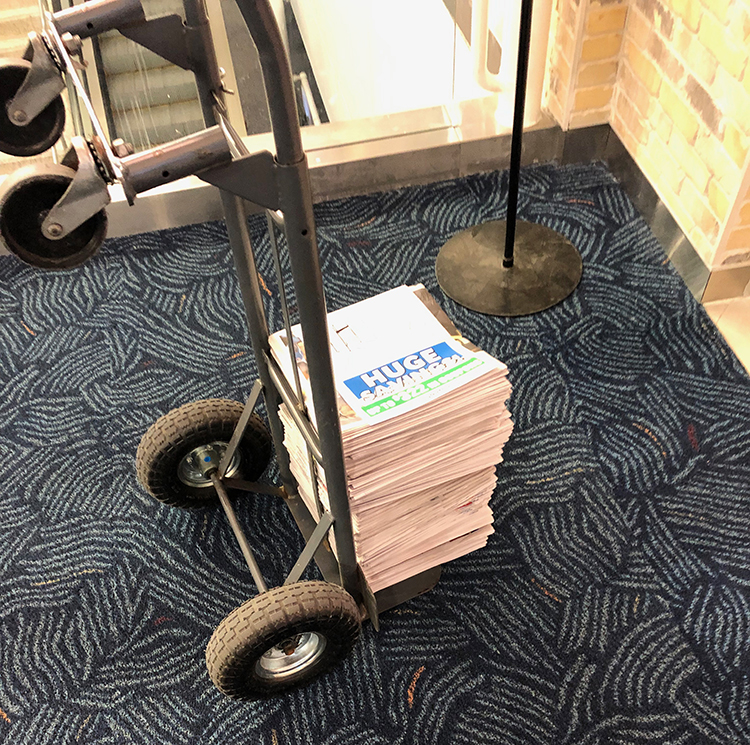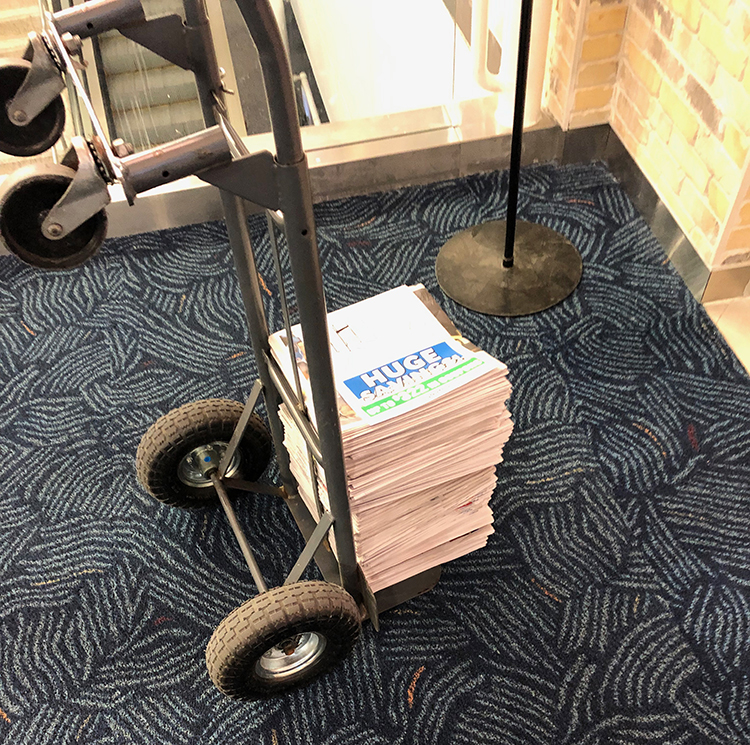 By the looks of it, we got there right around the same time Saturday's newspaper did.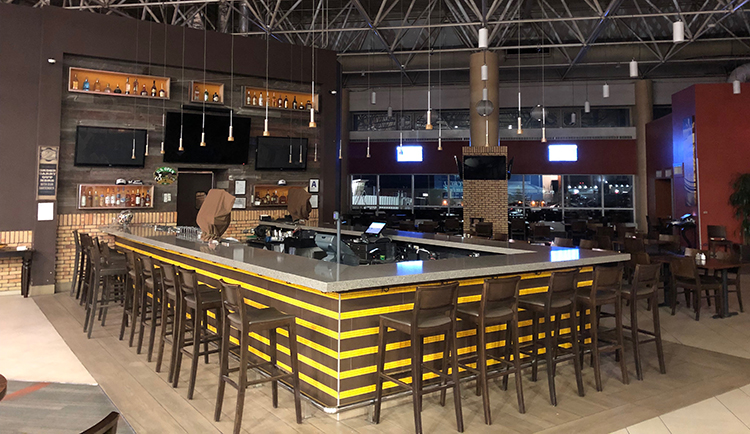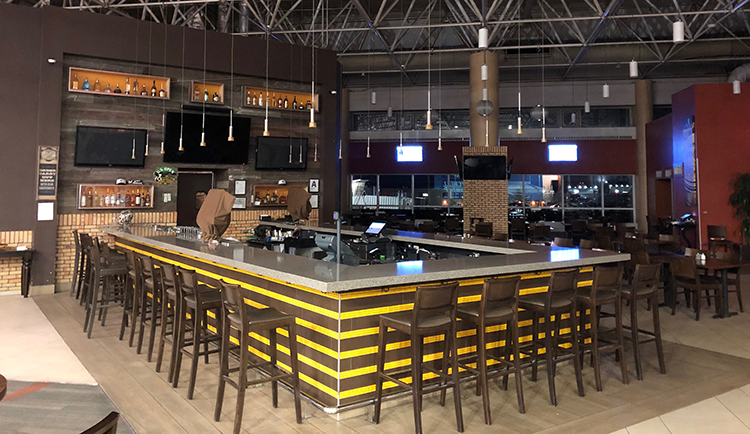 We were there long before any of the bars opened.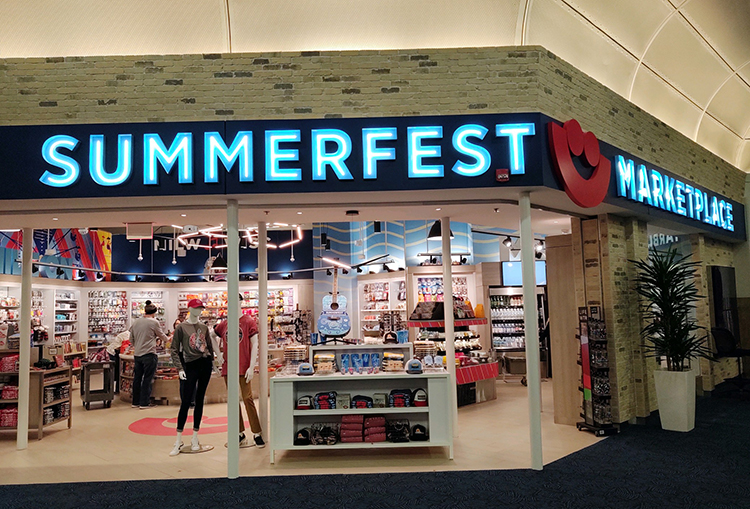 Still, the airport wasn't entirely devoid of life. Though it was only shortly after 4 a.m., there were actually a lot of people lined up at a TSA checkpoint, likely wanting to get a jump on their 6 o'clock flights. While we were there, the Summerfest Marketplace store also opened for the day.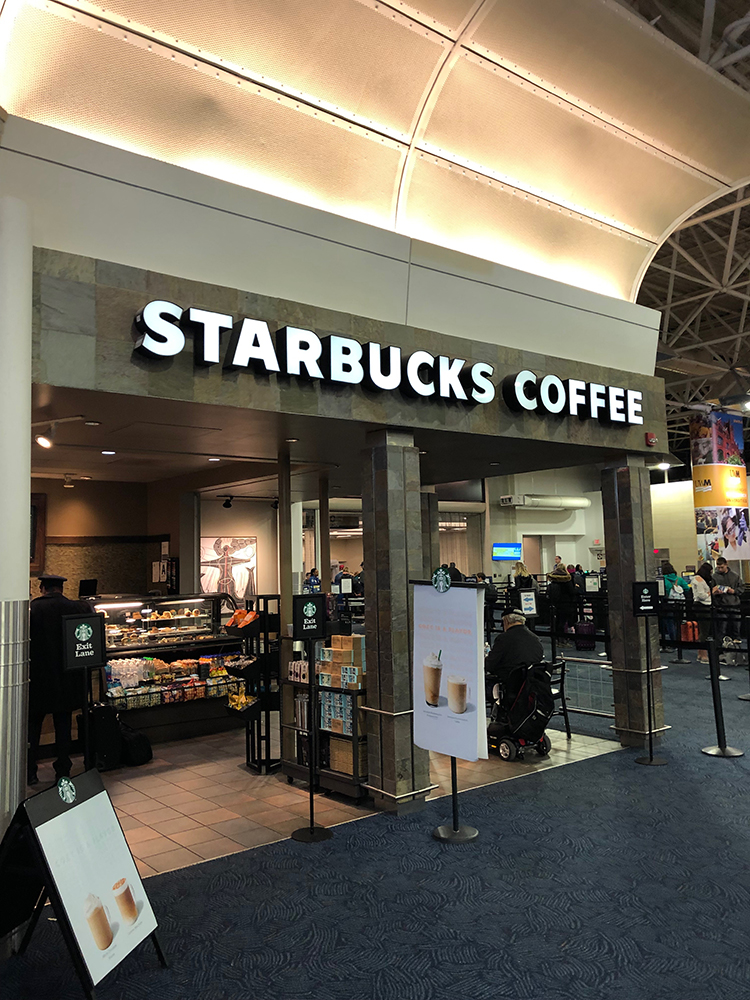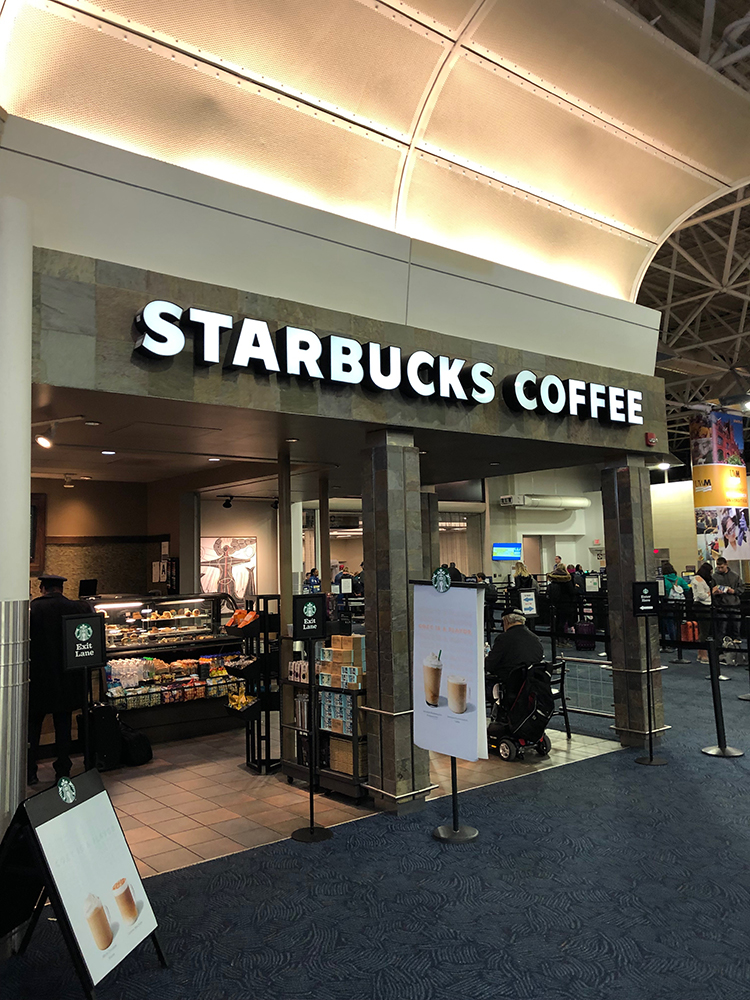 And those of you who are willing to go to the extra mile for a late night latte might be glad to know the airport's Starbucks is open 24 hours. Knowing I'd need the jolt to get us to our next few stops, I got a large coffee before we left the airport. Also, since we were there for under an hour, we didn't have to pay anything to park in the ramp, which was a nice surprise.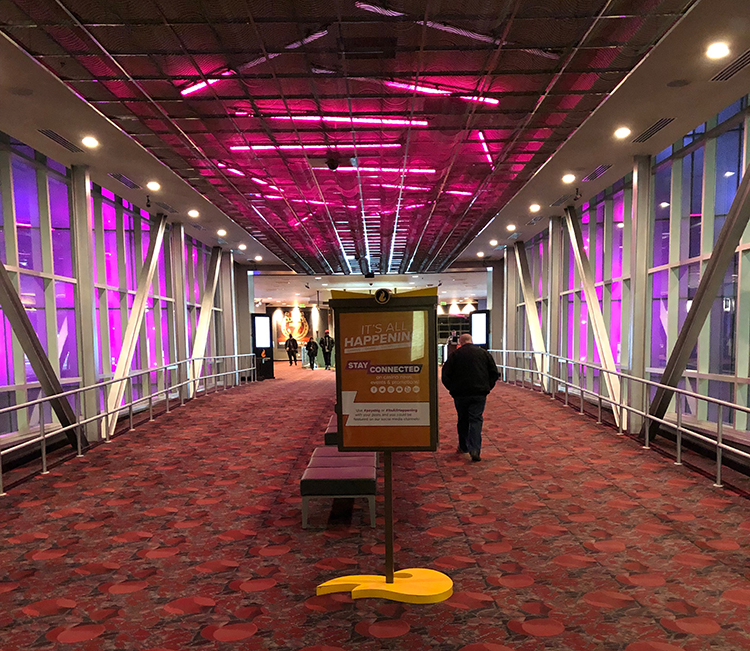 4:40 a.m. to 5:10 a.m. — Potowatomi Hotel & Casino
One ramp that's always free is the one at Potowatomi Hotel & Casino. We took advantage of that when we dropped by in the wee hours of the morning to take a stroll around the joint. Since it's a casino, pictures were prohibited in most places. That's okay, since we didn't actually do much while we were there.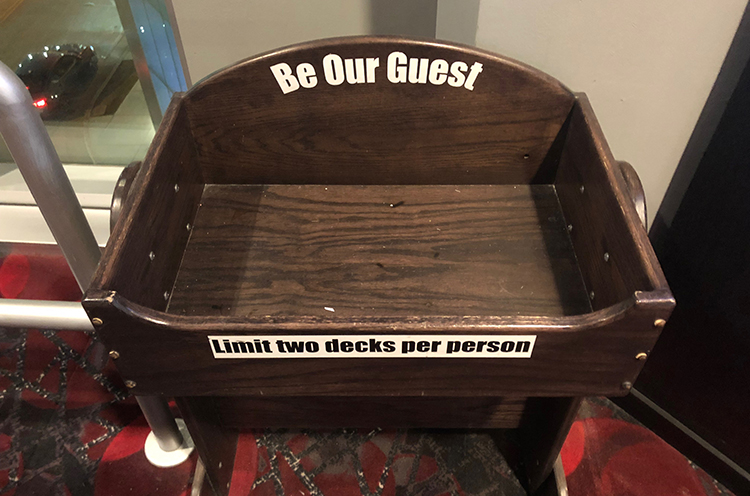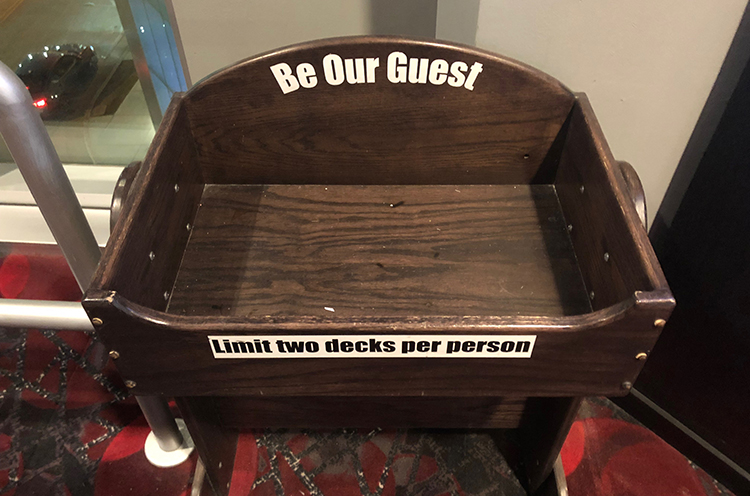 We walked around, considered gambling (but ultimately decided not to), marveled at how many people were there so early, checked out the breakfast items at Trapper's Grill—the only restaurant that was open at that hour—and had a complementary soft drink. After Josh and I got in our fair share of steps and finished our iced tea and root beer, we got back in my car and set out in search of donuts.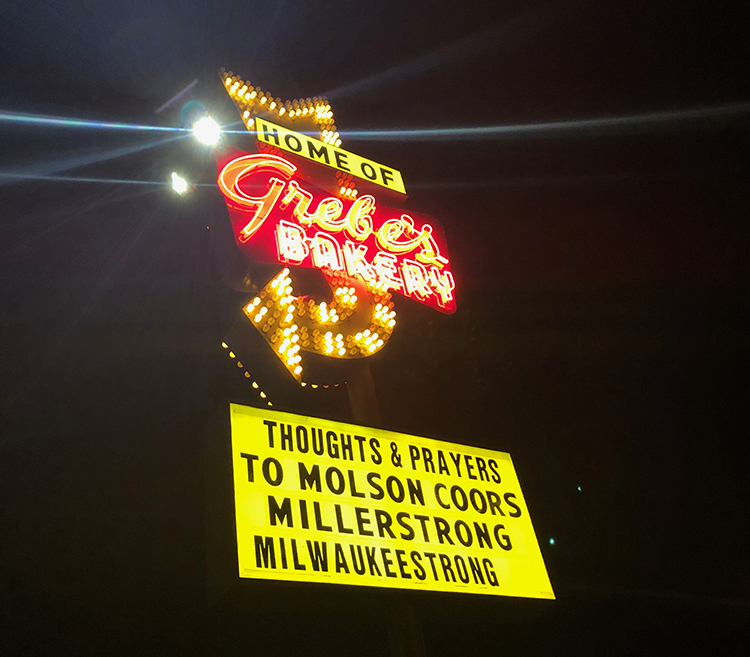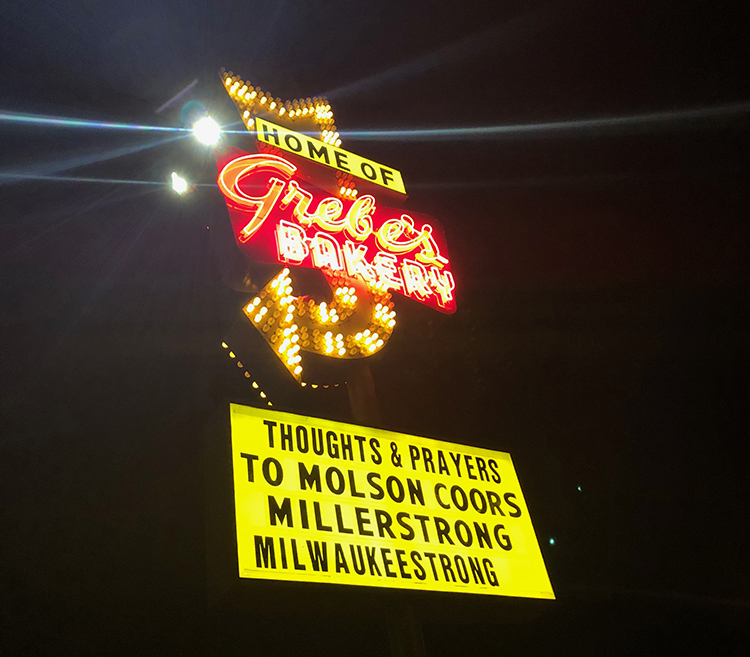 5:25 a.m. to 5:40 a.m. — Grebe's Bakery
We were on the home stretch after leaving Poto, but we wanted to work in one more pre-Highbury stop and get a little sugar rush that would propel us to the finish line. What better place to do that than at a local institution like Grebe's? We got there less than half an hour after it opened and it was already buzzing. There were cars in the parking lot, customers coming in to pick up boxes they pre-ordered, and people popping in for a breakfast pastry that would help them either start or end their day on a sweet note. After having a couple free donut holes, we each picked our preferred long john and ate it in my car as people filed in and out. Knowing Highbury didn't open until 6 a.m., we took our time eating and I drove the scenic route back to Bay View.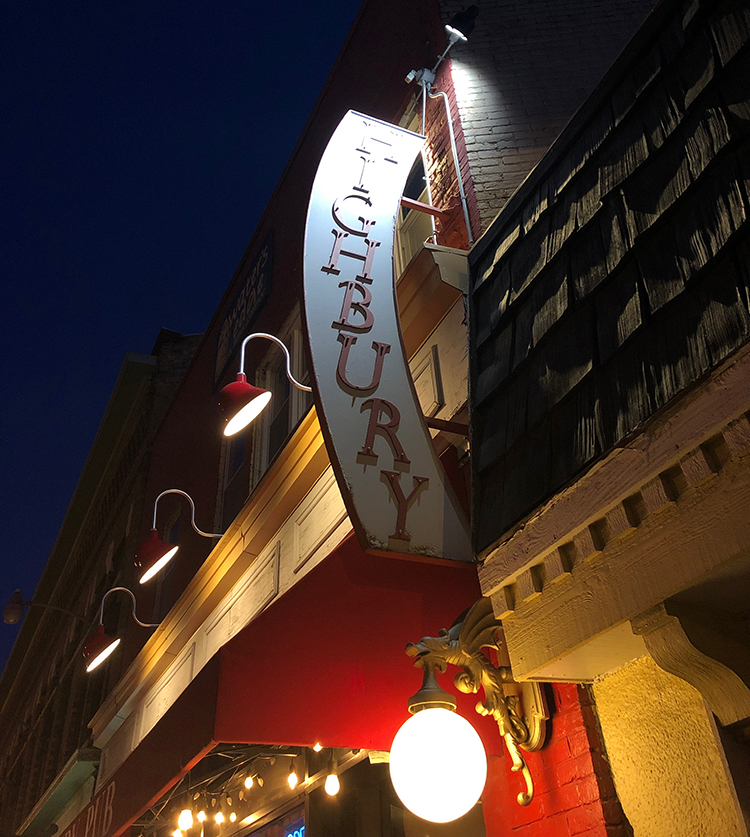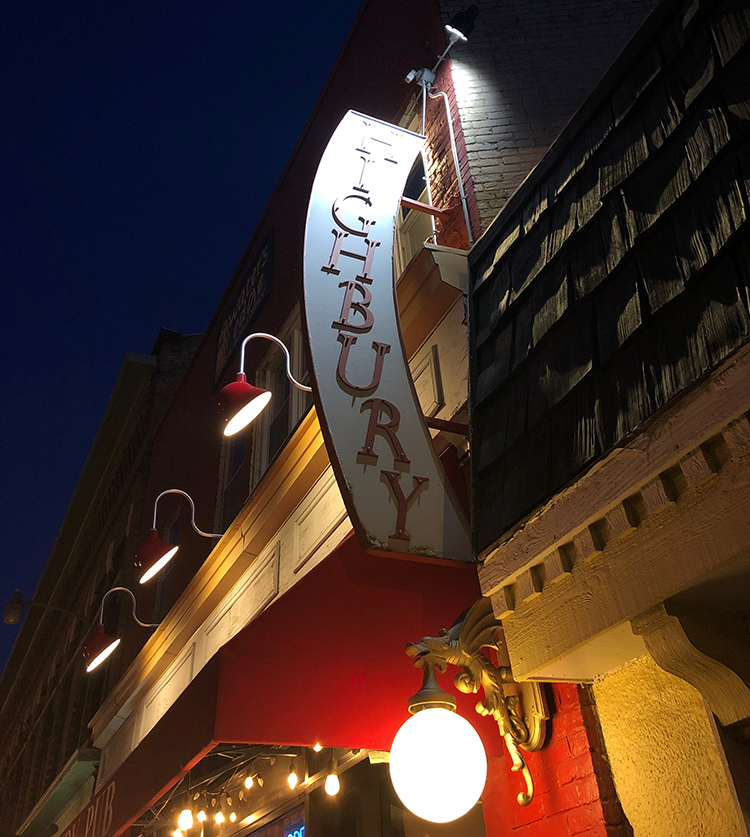 5:55 a.m. to 7:30 a.m. — Highbury Pub
By the time we got to Highbury, it was still dark out and the typically lively causeway that is Kinnickinnic Avenue was uncharacteristically quiet. Within a few hours, the street would be humming with people walking their dogs, grabbing coffee, going out to brunch, shopping, and starting their days. Within a few minutes, Highbury—one of the city's finest soccer pubs—would be filling up with football fanatics looking to enjoy some pints and an early morning match.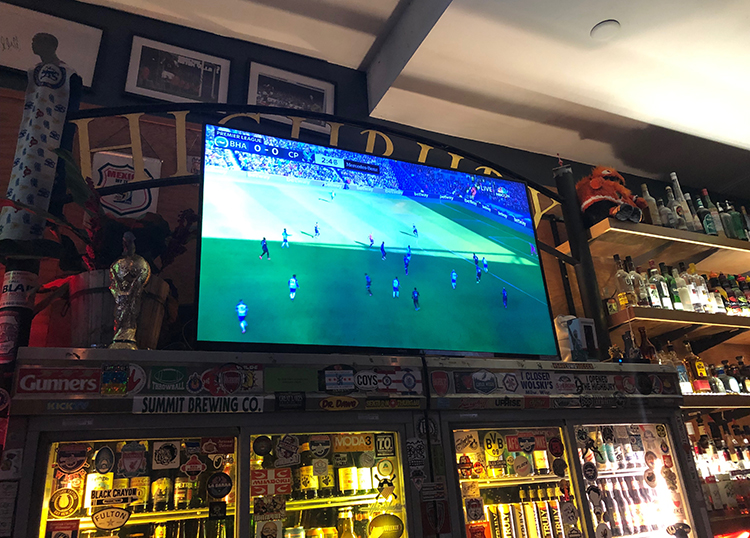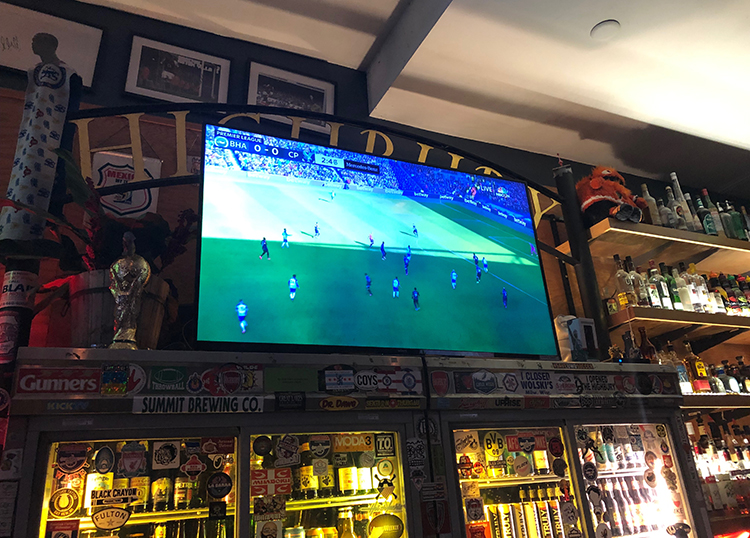 Ready to complete this strange self-appointed challenge, we actually walked into Highbury about five minutes early and took a seat at the bar. Soccer wasn't on quite yet, which meant Josh and I got to watch an episode of South Park as we sipped our celebratory bottles of High Life. It was the episode where Butters goes to Hawaii and drinks The Chi Chi ("Going Native"), which is one of the best episodes in the series. Eventually a group of German dudes and some regulars came in, meaning South Park would be turned off in favor of a Premier League match between Brighton and Crystal Palace. We had another beer and stayed until about the midway point before heading back to our respective homes to sleep until the afternoon.
We can't claim to know whether anyone before us has ever closed Wolski's and opened Highbury on the same day. I'd guess that people probably have. If they haven't, it's surely not due to difficulty…probably more so a result of just never thinking to do something so random. Though we didn't do anything monumental this time around, it was still fun to use this free day in February to see Milwaukee in a way (and at a time) many of us don't typically get to experience it.