It's the final spin for a longtime laundromat on Milwaukee's east side.
After 17 years in business, East Side Maytag Coin Laundry, 2009 E. Kenilworth Pl., will close its doors (and washers and dryers) on Sunday, August 27. The impending closure was hinted at earlier this month by an employee posting to a neighborhood Facebook group. We spoke to the employee to confirm the news.
"We were closed for a fire [in June 2022], and when we reopened, the corporate owner [Wash Multifamily Laundry] gave us new dryers," the employee tells us. "But I started noticing that the washers and dryers were breaking down and nobody was coming in to fix them. I asked one of our managers who I was working with, 'Just be honest with me, are we closing?' And they were like, 'Well, let's just put it this way. I'm looking for a new job.' That was on Thursday [August 3], and when I came in on Saturday [August 5], my manager told me they had gotten the news, and that we were closing at the end of the month."
The employee quickly took to Facebook and other outlets to express their frustration.
"We are needed in this community. We are beneficial," they say. "We have a parking lot. We have the bus. We have everybody around us. Plus, we have drop-off service. When I came in Monday morning, I was so heated I just started writing letters. I'm like, 'Come on, as a community, please pull together and help us stay open.'"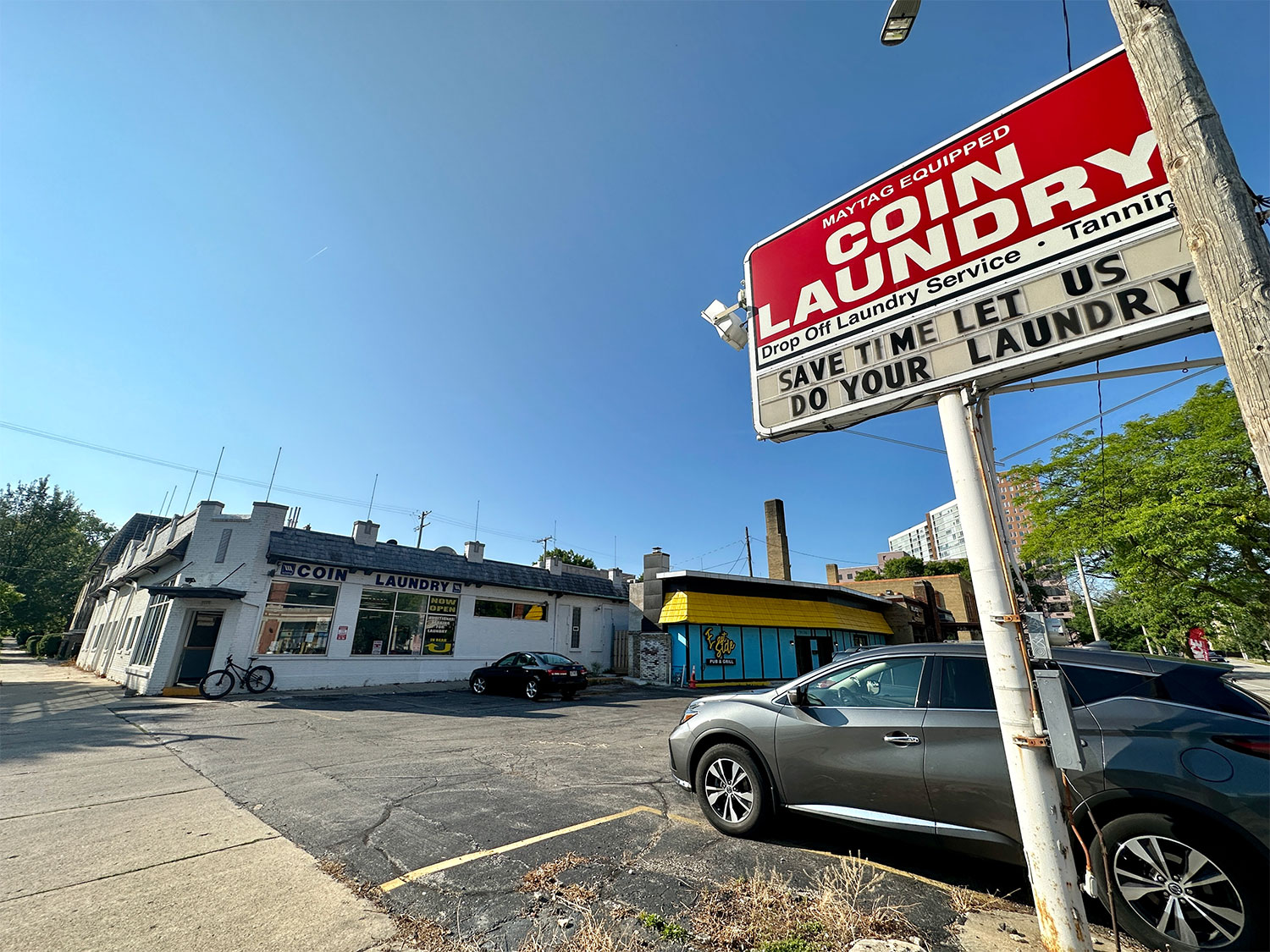 Things briefly looked up, however, when a potential buyer surfaced and expressed interest in keeping the location a laundromat. But, according to the employee, the deal quickly fell through when the owner of the building—initially thought to be Katz Properties—made it known that it "did not want to renew the lease to the building."
"We thought we had a prospective buyer," the employee says. "They literally came in and talked to us for two hours. We pointed out everything. And now all of a sudden we get this message, 'No, no, it's Katz. They don't want the property anymore.'"
But Katz Properties tell us they have nothing to do with the property.
"Over the past few days there have been a surge of posts claiming Katz Properties Inc. is responsible for this tenured business closing their doors," a Katz representative says. "We do not own this building nor city lot, and are in no way affiliated with the ongoing situation. Our speculation is that the actual owner has a similar last name, but no connection to our company."
Indeed, the property is owned by the trust of Morris "Morry" Katz. Morris Katz (no connection to Katz Properties) was the longtime owner of Morry's On Prospect, located across the street from the laundromat, at what is now Vintage. Morris Katz passed away in 2018 at the age of 85.
We've reached out to Wash Multifamily Laundry for comment as well.
R.I.P. East Side Maytag Coin Laundry. You'll always have a soft spot in our hearts for your free WiFi and your inexplicable—and totally awesome—Medieval Madness pinball machine.

Exclusive articles, podcasts, and more. Support Milwaukee Record on Patreon.
---
RELATED ARTICLES
• The inexplicable 'Medieval Madness' pinball machine at East Side Maytag Coin Laundry: The Milwaukee Record Review