Some places come and go, while some places become icons. Mandatory Milwaukee is all about the latter. Join us as we revisit beloved and well-worn local staples with fresh eyes, and explore how they might figure in the city's future.
There comes a time in every Milwaukee winter—let's call it "January"—when kids get loopy, parents get even loopier, and everyone simply needs to get out of the house. But what to do? It's cold and miserable outside. You've already taken the little weasels to the Domes. The Shops of Grand Avenue have lost their luster ever since the Leonard Bearstein Orchestra was packed away for another season. You've even resorted to hanging around the Bayshore mall on Tuesday nights, just so your cooped-up kiddos can run around in that grubby little play zone. Despair.
But there's hope! Enter a cherished Milwaukee staple that can still be overlooked: the Betty Brinn Children's Museum, perched atop the Miller Brewing Company Pavilion in downtown's O'Donnell Park. The Museum (it feels weird calling it "the Betty Brinn") has been serving as a hands-on haven for Milwaukee tykes for more than two decades. It has shone like an indoor beacon in good weather and bad. It has entertained and enriched countless young Milwaukee minds. It has also been doing its deceptively simple job extremely well: teaching through play.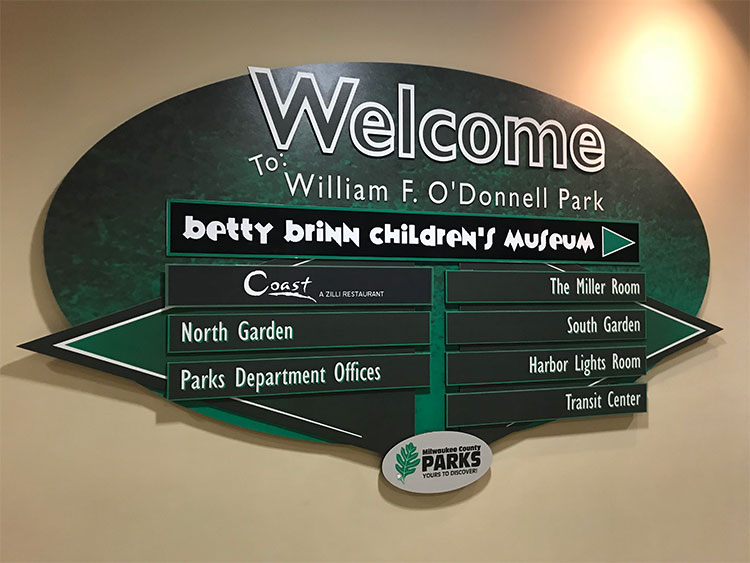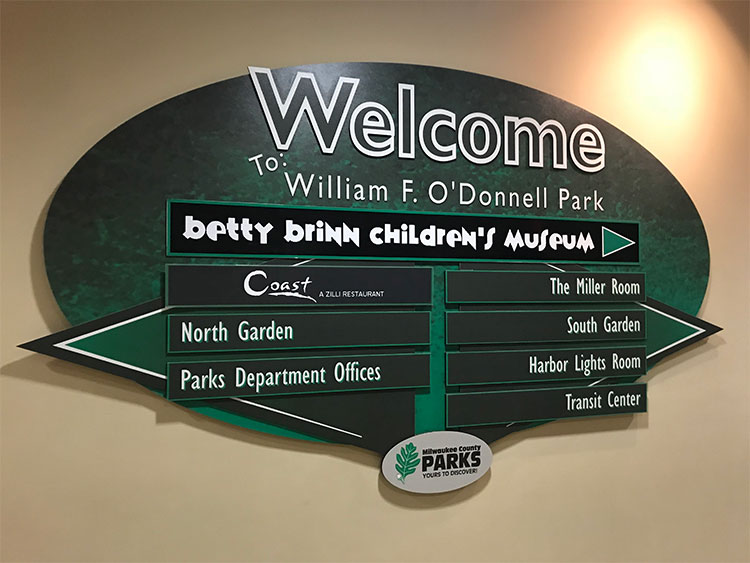 The Betty Brinn Children's Museum opened on April 4, 1995, the result of a six-year grassroots campaign by Therese Binder, Susie Gruenberg, and Julie Sattler-Rosene. The Museum's namesake, Betty Brinn, was a successful Milwaukee businesswoman who spent most of her childhood in Wisconsin foster homes and orphanages. She passed away in 1992. (A book on Brinn's life, On Her Own: The Story Of Betty Brinn, is available in the gift shop.)
Walk into the Museum today and you'll find a gleaming, Wonka-esque paradise designed to stimulate pint-sized minds and bodies—and maybe give them a taste of the drudgery of the adult world in the process. The "Home Town" area is jam-packed with (corporate-sponsored) interactive exhibits ranging from a car service center and a post office to a TV studio and a bank. Local brands like Harley-Davidson and Palermo's Pizza give kids the opportunity to customize a bike or serve up a pie, respectively, while a replica Milwaukee County bus allows future riders to enjoy the convenience of public transportation, with roughly the same number of screaming passengers.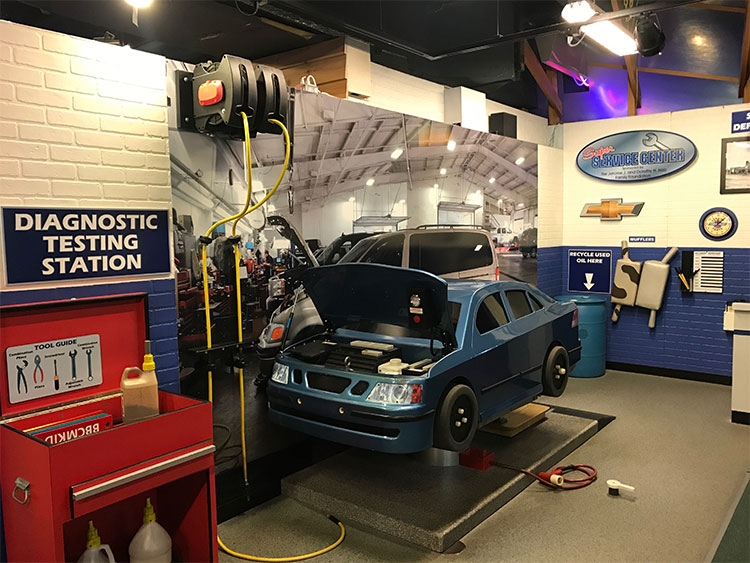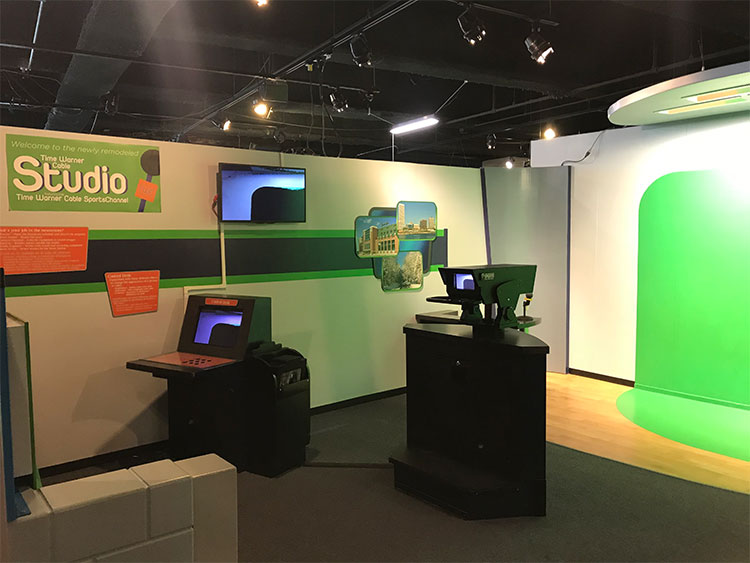 But the "Home Town" area's pièce de résistance is a remarkably intricate and fully stocked Sendik's Food Market. Here, kids can grab a grocery cart and load it up with food, flowers, and bakery and deli items. Have them wheel the cart over to the checkout and watch as a nothing-but-business 9-year-old scans each item, rings up the prices on a working register, and tosses everything into a bag. There's even a "cash or credit" reader for customers. If you've ever wanted your child to experience the magic of picking up groceries, a cord of firewood, and a bag of rock salt on a Sunday afternoon, this is your chance.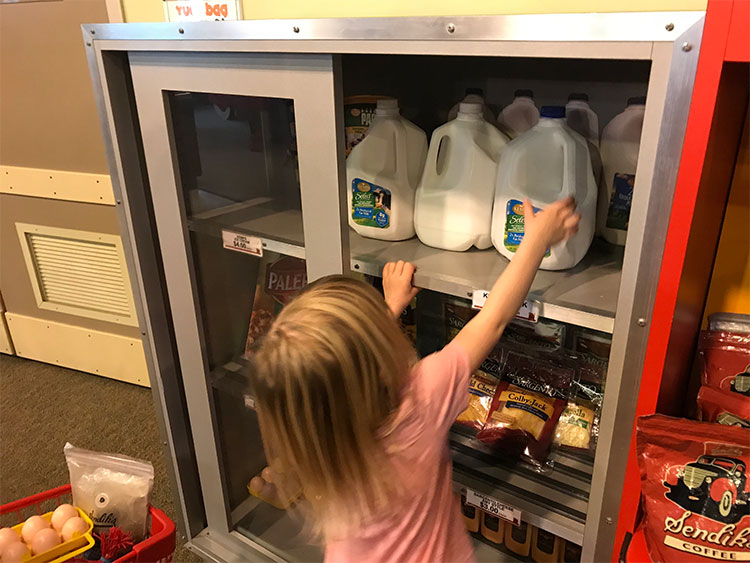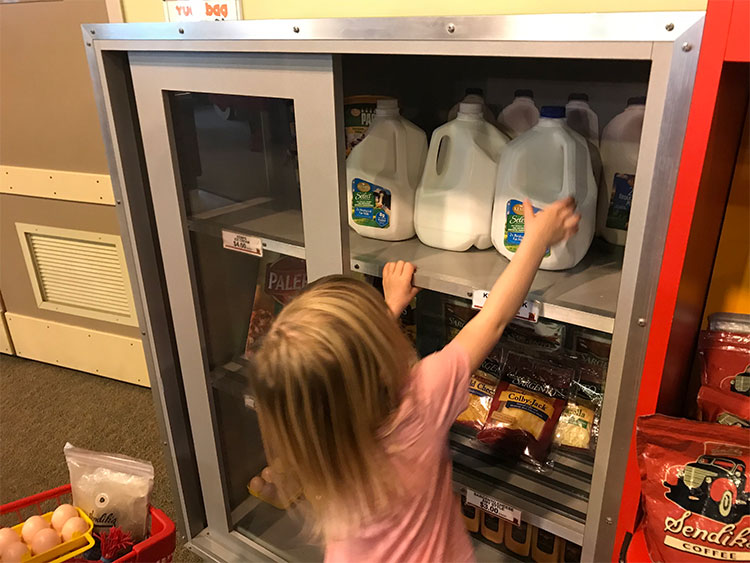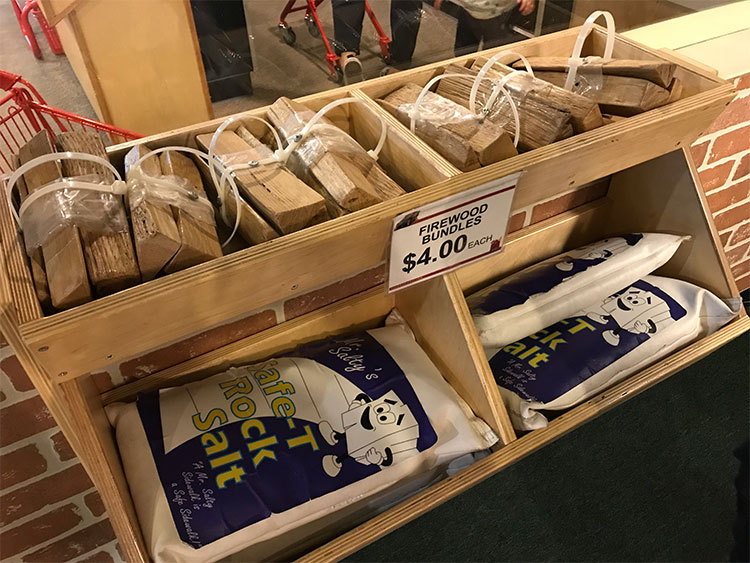 Elsewhere, for kids 4 and under, there's "Pocket Park," which features slightly less-frantic hands-on exhibits and a few much-needed benches for weary parents. "Let's Play Railway!" is a popular destination, with kids vying for a chance to play engineer—and, when no more kids can physically squeeze into the button-filled locomotive, groom some farm animals and pick some crops from nearby train cars. (It's amazing how long kids can entertain themselves by moving plastic cobs of corn from a metal bucket to a wooden cow.)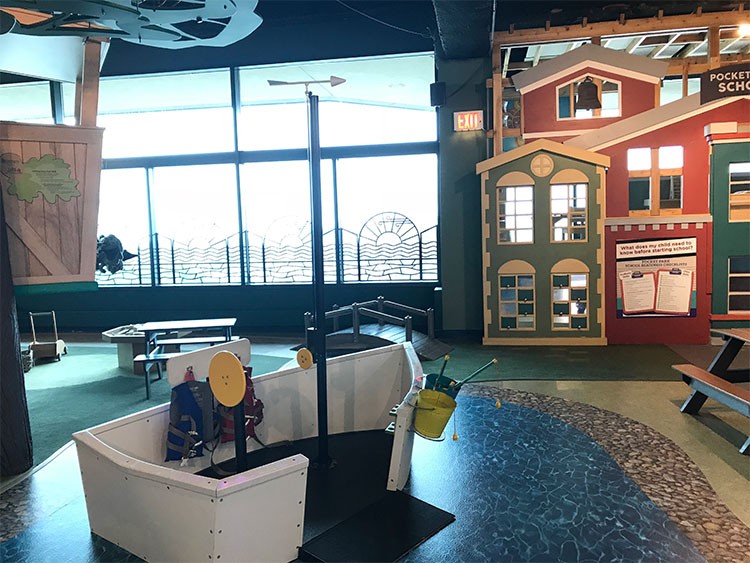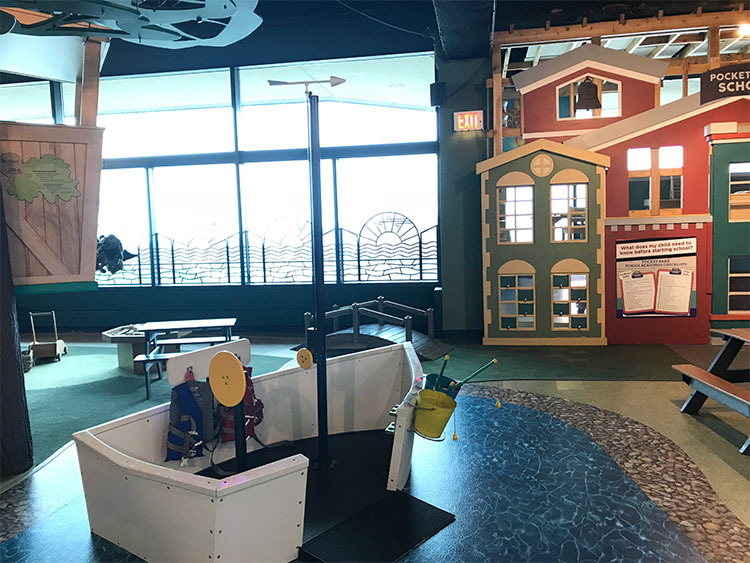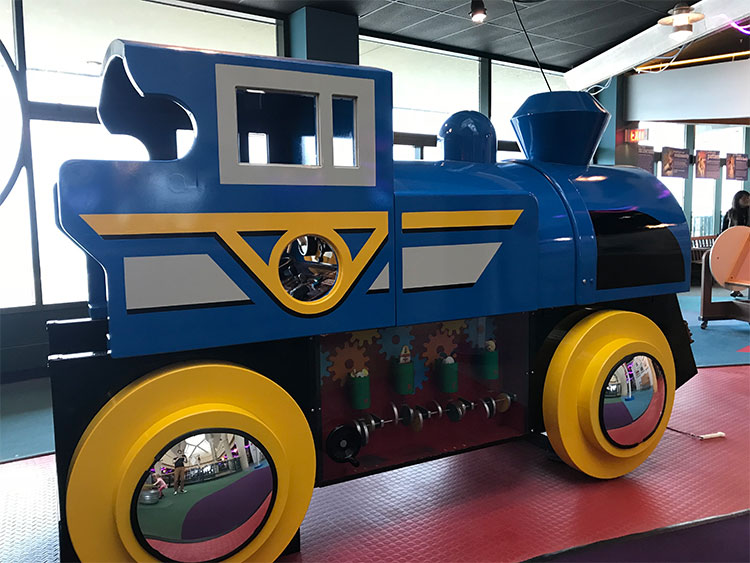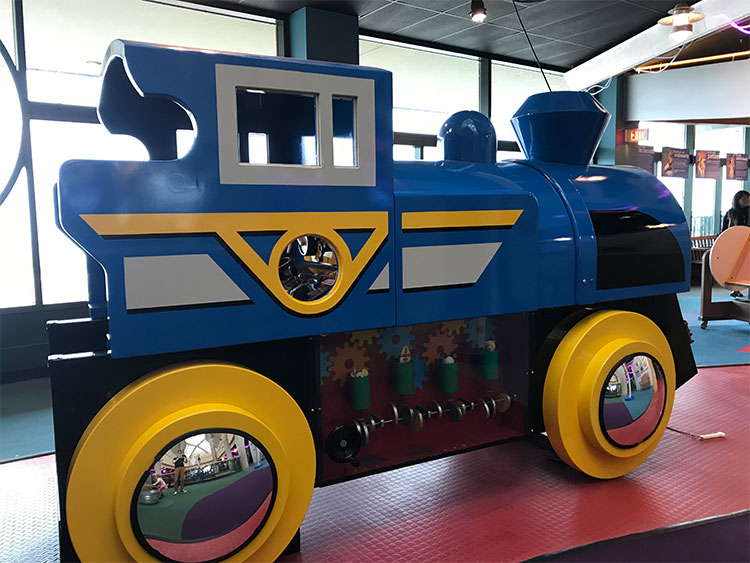 The north end of the Museum trends a little older, with exhibits focusing on technology, project-based learning, and hitching a ride in an ambulance. The "Word Headquarters" is highlighted by a funky, surprisingly robust and sophisticated graphic design station that will have kids pulling levers and punching buttons instead of simply clicking a mouse. The "It's Your Move!" area, meanwhile, is as close as the Museum comes to being a full-fledged playground. Thankfully, the gerbil-tube play area is offset by interactive "brush your teeth" pieces, as well as that vaguely unnerving ambulance simulator.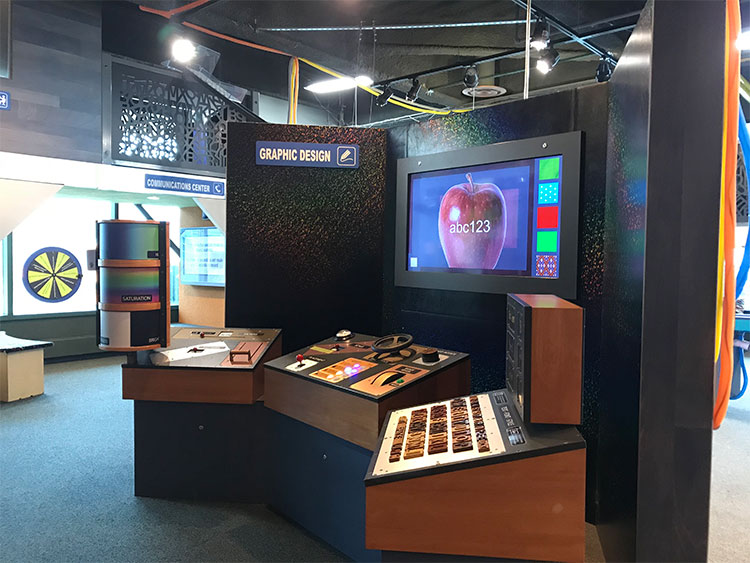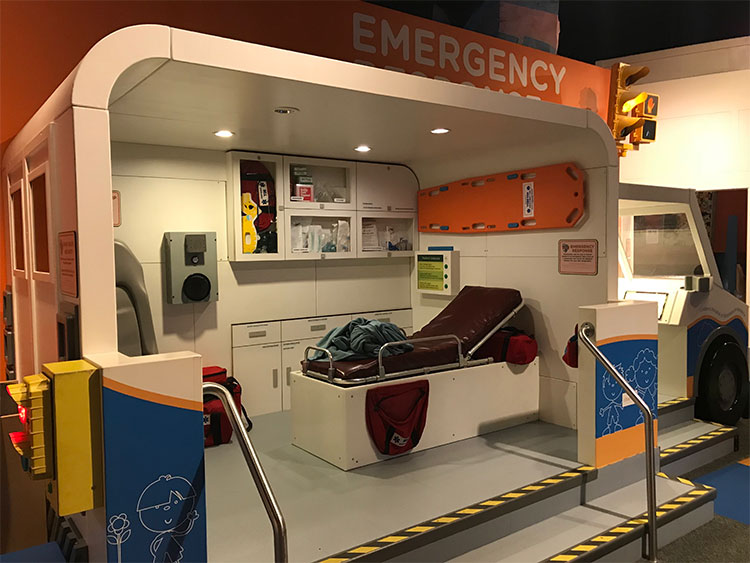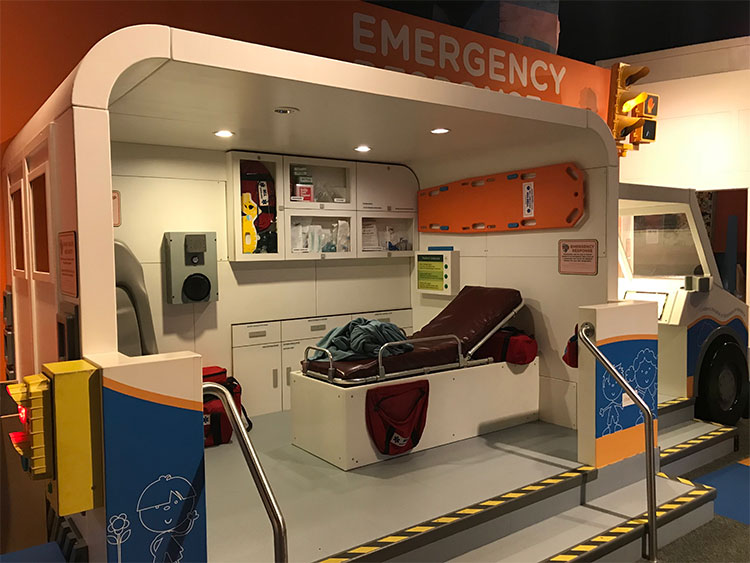 And there's plenty more to see and do. But beyond being so varied and thoughtfully assembled, the one thing that sticks out about the Betty Brinn Children's Museum is how incredibly well-maintained it is. One of the depressing secrets of parenthood (and there are plenty of them) is that you end up spending a lot of time at depressing places—beat-up play areas, rinky-dink petting zoos, Chuck E. Cheese. The Museum, on the other hand, is bright and clean, all of its exhibits in good shape and in working order. Staff members buzz around the floor cleaning things up and making sure everything is running smoothly. (Restocking the groceries in the mini-Sendik's is practically a full-time job.) For the amount of abuse the exhibits take each and every day, it's a wonder the place isn't a smoldering pile of rubble by 5 o'clock.
Oh, and there are "Yuck Bags" for kids who can't help but shove stuff into their mouths.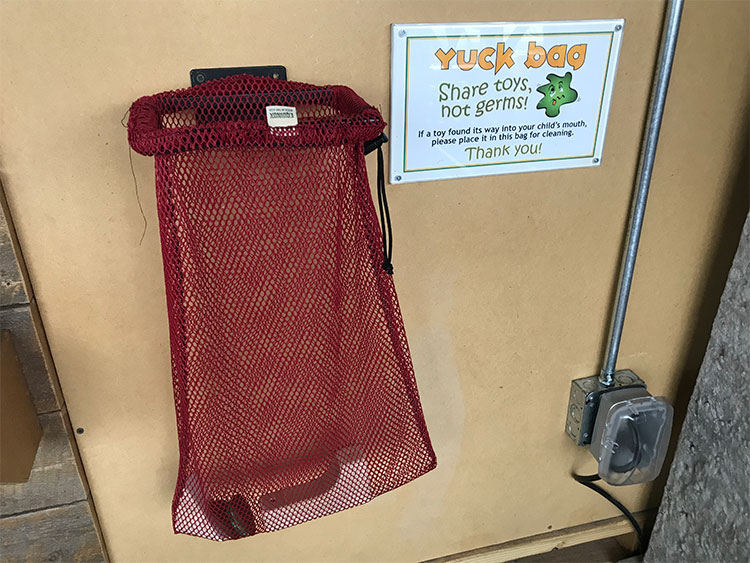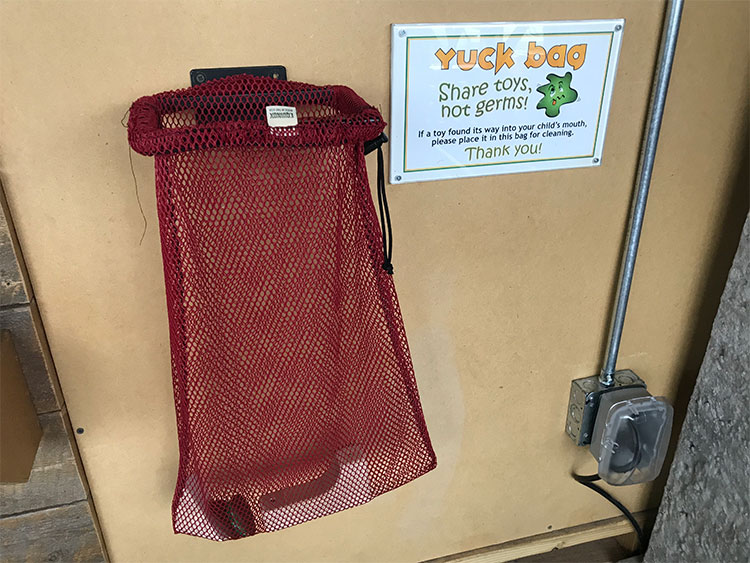 Another thing about the Museum: it can get a little crazy. On weekends, especially, you're guaranteed only 20 minutes or so after the doors open before the place is swamped with bouncing-off-the-wall kids and frazzled parents. As such, there's no real reason to go unless you're currently wrangling one or more crazed whippersnappers. Unlike the Domes or the cavernous halls of the Grand Avenue, this is not a place to spend a lazy, quiet Sunday. It's a place to buckle up and let kids go nuts.
Still, the Betty Brinn Children's Musuem is far from a no-holds-barred playground or a chilly-afternoon kiddie distraction. Its Brinn Labs offer maker-rific programs for older children (February classes include a "Soft Circuits Workshop" and an "Introduction to Arduino"), and a Bay View location is set to open at 433 E. Stewart St. in February (the site will also serve as the headquarters for Maker Faire Milwaukee). Even the most toddler-aimed exhibits encourage imagination, social skills, and play. Like the best destinations in the city, the Betty Brinn Children's Museum is equal parts attraction and resource. Load up the car (or bus!), head downtown, and give the kids in your life a chance to use it.