Do you like ice skating? Yes, yes you do. Do you like ice skating outdoors? Yes, yes you do. Well then, be sure to check out these seven Milwaukee outdoor ice skating rinks! Oh, and be sure to check ahead for ice conditions and whatnot!
Located at 6420 W. Clarke St., right on the border of Milwaukee and Wauwatosa, the double-rink Center Street Park ice rink is open from sunrise until 9 p.m. every day. Skates are available on-site.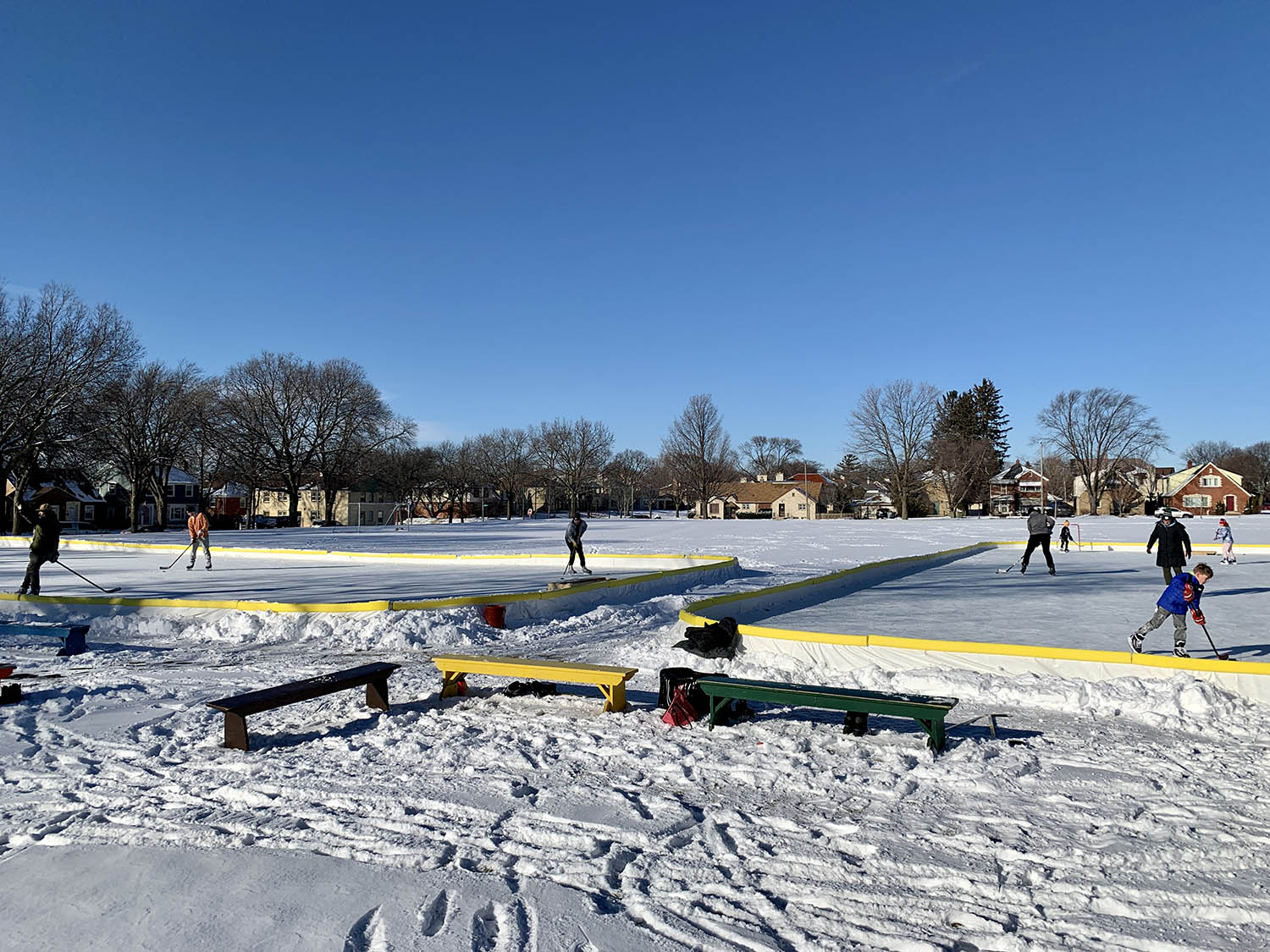 The Lake Park ice rink is located near the Lake Park playground and tennis courts, at 2975 N. Lake Park Rd. A warming house is open 7 a.m. – 9:30 p.m. Skates in various styles and sizes are available free of charge.
The Humboldt Park lagoon, located at 3000 S. Howell Ave., is open for ice skating every day if conditions are safe. Lights are on from 4-10 p.m.
Milwaukee Public Market's "Dinky Rink" is located on the north side of the building, at 400 N. Water St. The bring-your-own-skates skating rink is free, though you have to register ahead of time. The ice rink opens and closes along with the Market.
Located at 920 N. Water St., Red Arrow Park's "Slice of Ice" is typically open Monday though Thursday, 11 a.m. – 8 p.m.; Friday and Saturday, 11 a.m. – 10 p.m.; and Sunday, 11 a.m. – 9 p.m. Skate rentals (and sharpening) are available for a fee. Reservations are not needed.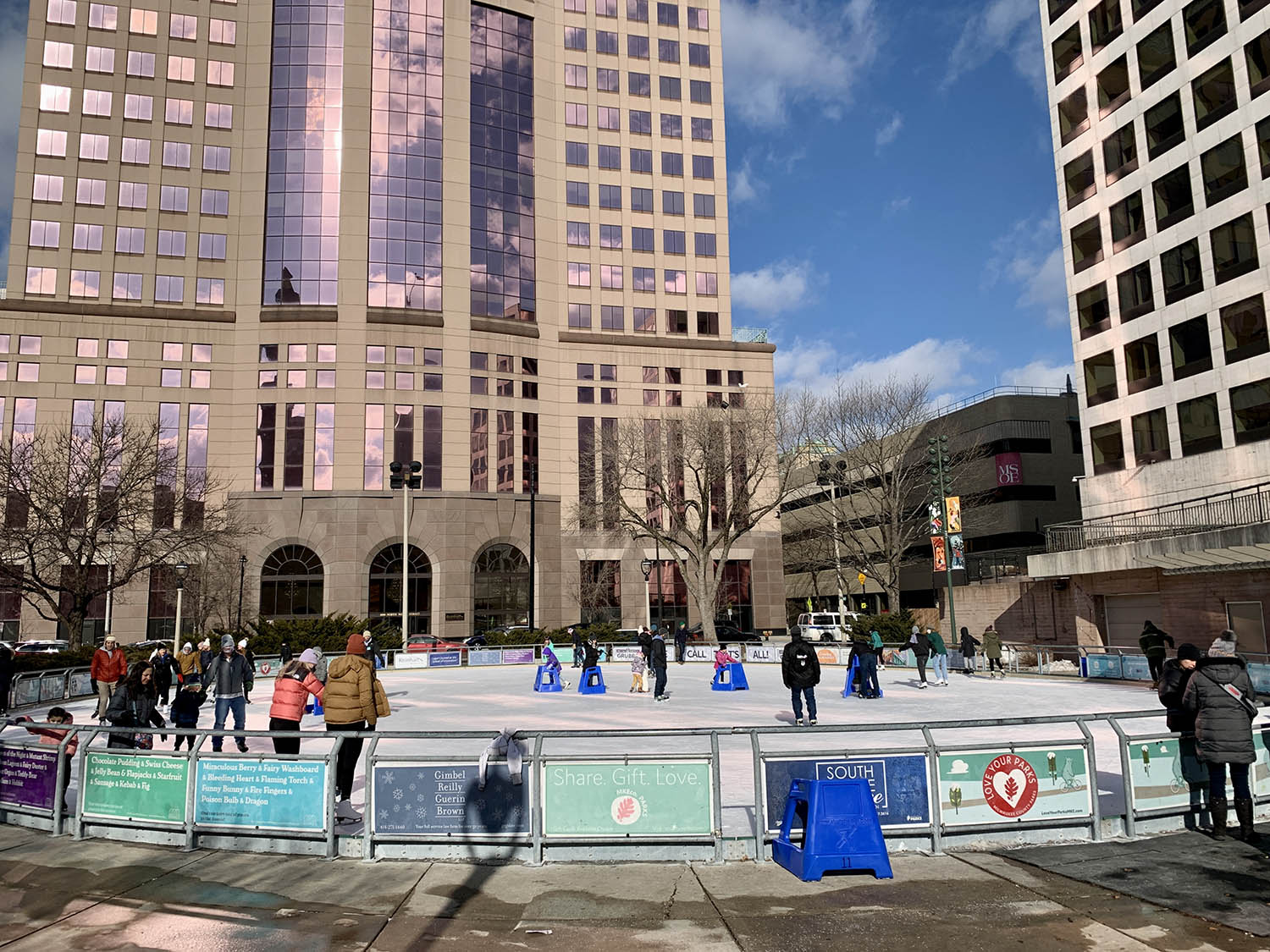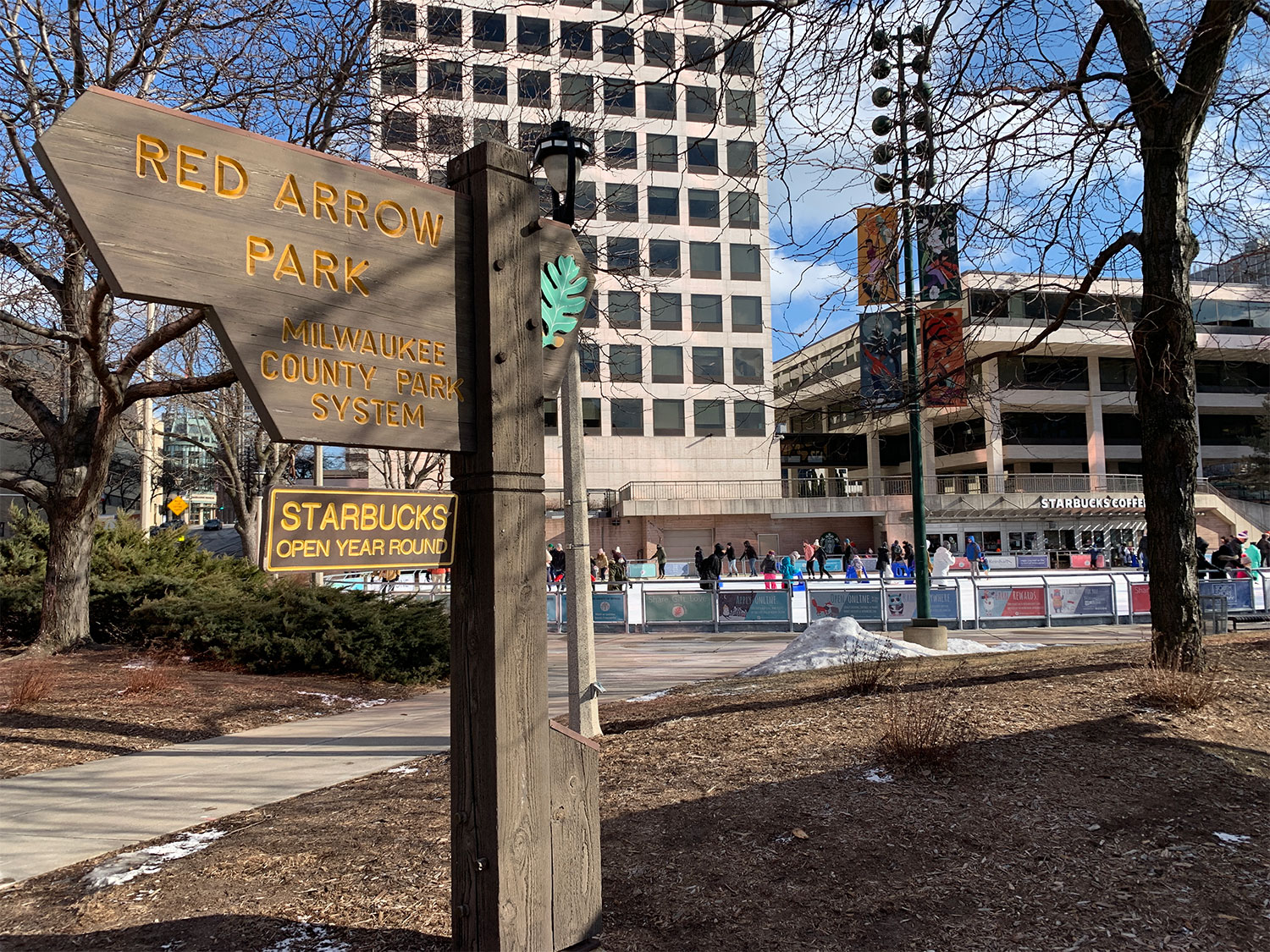 Located at 3129 N. Bremen St. along the Beerline Trail (and behind Cafe Corazon), the Riverwest People's Ice Rink is truly a community ice rink. "Remember the rink isn't yours or ours or anyone else's," reads a recent message. "It's the Riverwest People's Ice Rink. So please accommodate everyone who shows up to skate. Share the ice."
The Washington Park lagoon, located outside the Urban Ecology Center at 1859 N. 40th St., is open for ice skating Tuesday through Friday, noon – 6 p.m.; and Saturday 9 a.m. – 5 p.m. Skates are available.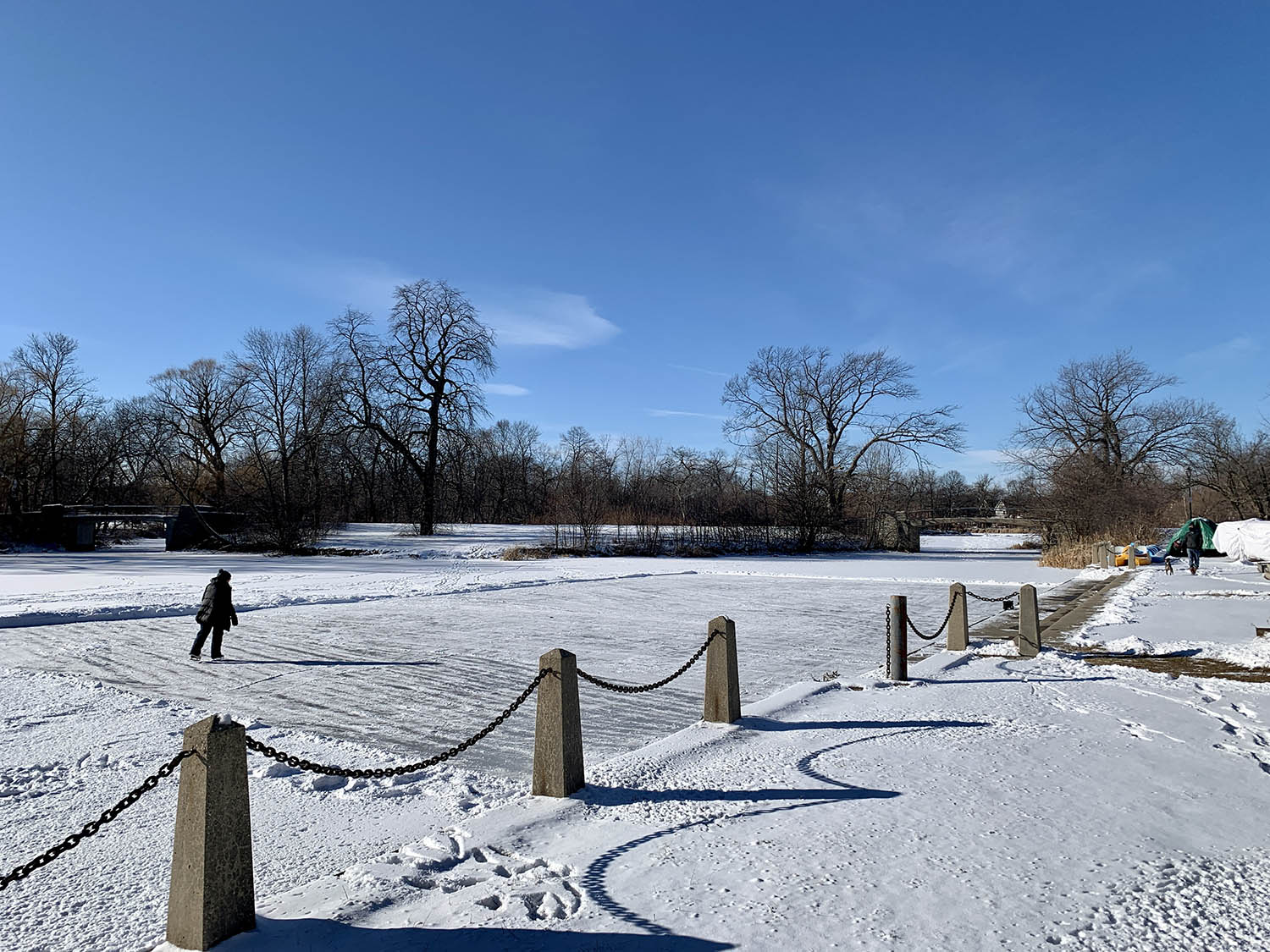 Exclusive articles, podcasts, and more. Support Milwaukee Record on Patreon.
---
RELATED ARTICLES
• Links to everyone else's articles about Milwaukee Public Market's new ice skating rink, a story I missed yesterday because I wasn't feeling well (don't worry, it's not COVID!) and I was taking a nap