It's cruel, really. Our beloved Green Bay Packers are but five weeks into the regular season and we already have to take a week off from watching them—right after an 11-day span between Week 4 and Week 5, no less. How are we expected to survive this cruel epoch of athletic absence? Is it even possible? Believe it or not, it is.
If the idea of watching the Bears and Vikings attempt to play football is upsetting to you, worry not. Here are 25 other things you can do during this weekend's Packers bye. Hope this helps!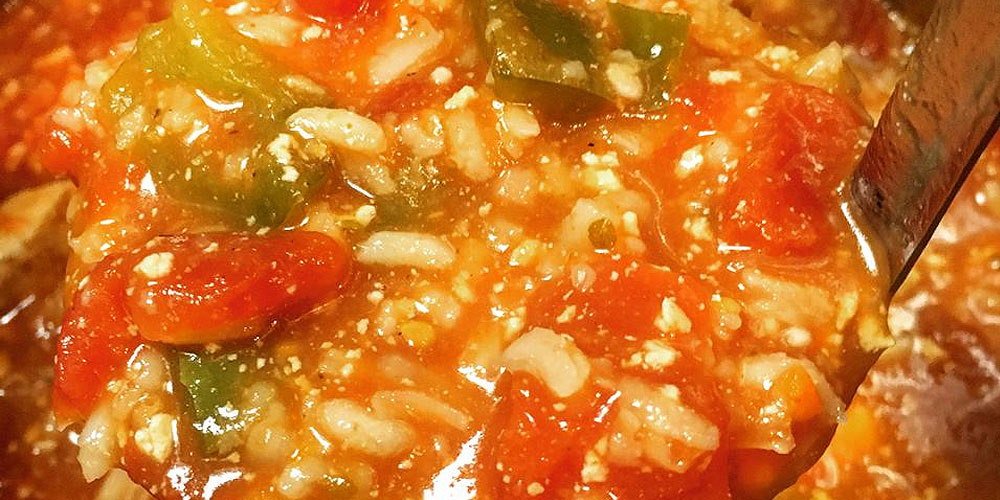 1. Make some soup
It's officially soup season, baby!
2. Gamble on other NFL games
So sports gambling is just, like, legal now, right? Whether you're going to that new Potawatomi's sports betting thing or throwing down $5 on some gambling website, consider making other game(s) a little more interesting as you wait for the Pack to come back. Unless you have personal issues with gambling, of course.
3. Go to a farmers market
Most of 'em are winding down, so pay one more visit to a local farmers market while you still can.
4. Play that farming video game that A.J. Dillon was playing
Speaking of farmers…
Imagine having AJ Dillon on your fantasy team and bro is up at this hour farming pic.twitter.com/oPGu4SPx0N

— Trent Attyah (@BookitWithTrent) October 12, 2023
5. Watch a scary movie
'Tis the season. Watch a chilling classic or check out something scary and new. If you're wanting the movie theater experience, Avalon Theater and Times Cinema's "Shocktoberfest" will do you right.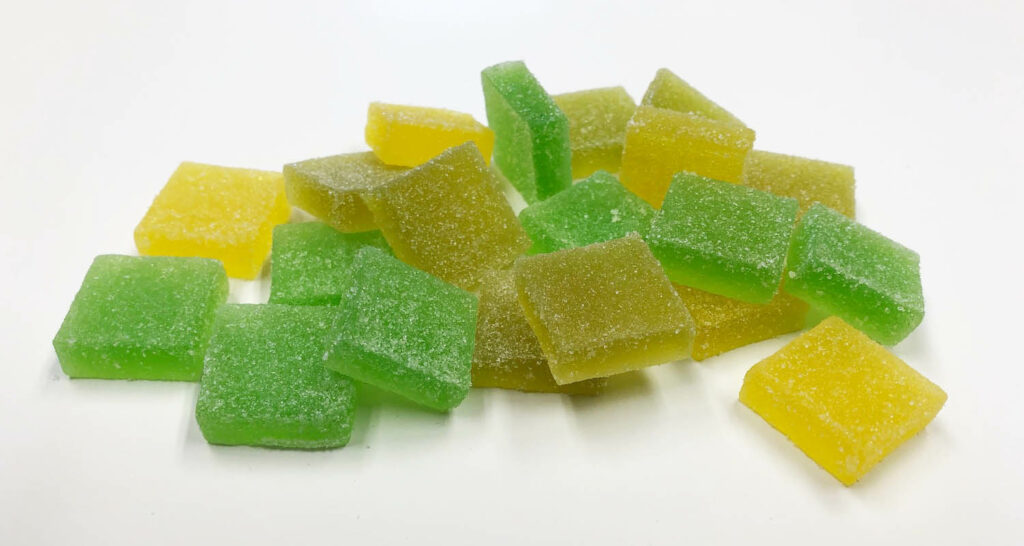 6. R-E-L-A-X about the Packers with one of our 69mg Delta 8 gummies from Kind Oasis
Everything is going to be okay. And if it isn't, then that's okay too. This Packers team is young and they're going to gel eventually. Jordan Love has already shown he's good and is going to be even better with more regular season experience, so maybe keep the tweets and hot takes you might later regret to yourself. As you wait to see how Green Bay's long-term future looks, take one of the 69mg Delta 8 Milwaukee Record gummies Kind Oasis made for us. They're green and gold!
7. Meal prep for next week
You're already making soup, so maybe knock out a few other meals for you and the family while you're at it.
8. Attend Milwaukee Paranormal Conference
The Milwaukee Paranormal Conference has been celebrating ghosts, ghouls, aliens, cryptids, and the folks who love them since 2015. The 2023 MPC—sponsored by American Ghost Walks—is set for October 13-15. Check out the full list of events HERE.
9. Clean out your car
It's filthy! Or maybe that's just mine.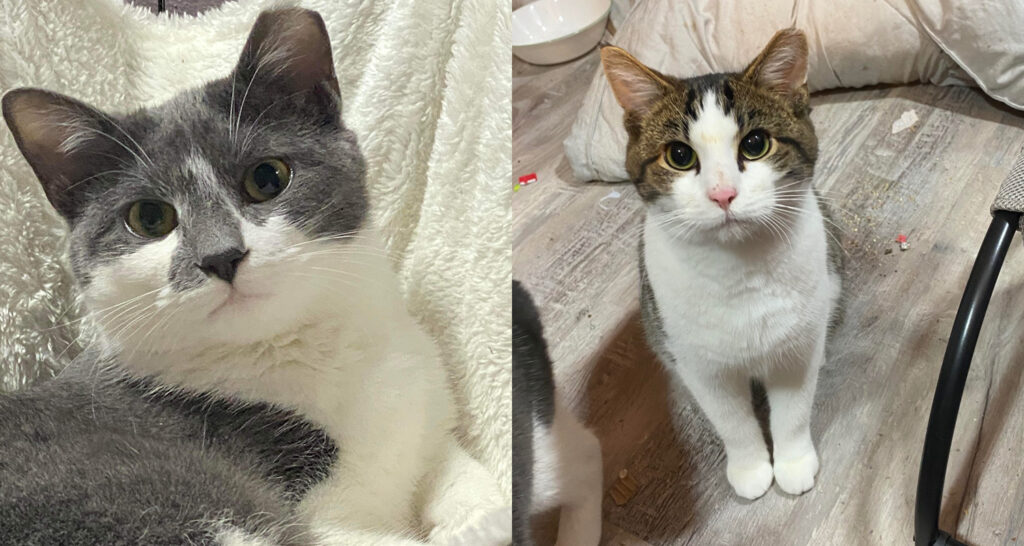 10. Adopt a cat
The fine folks at Urban Cat Coalition can set you up with a feline friend if you're looking for one (or two, in some cases). Might we suggest the bonded sibling pair of Burke and Kimchi? Look at these cuties!!!
11. Go to Social Caterpillar's album release show at Cactus Club
Social Caterpillar rules. And they're playing with Snag and Caley Conway. Oh, and this show is actually Saturday night, which still leaves your Sunday wide open for other stuff.
13. Floss
The dental hygiene practice.
14. Floss
That dance youngsters did a few years ago (and maybe still do now?).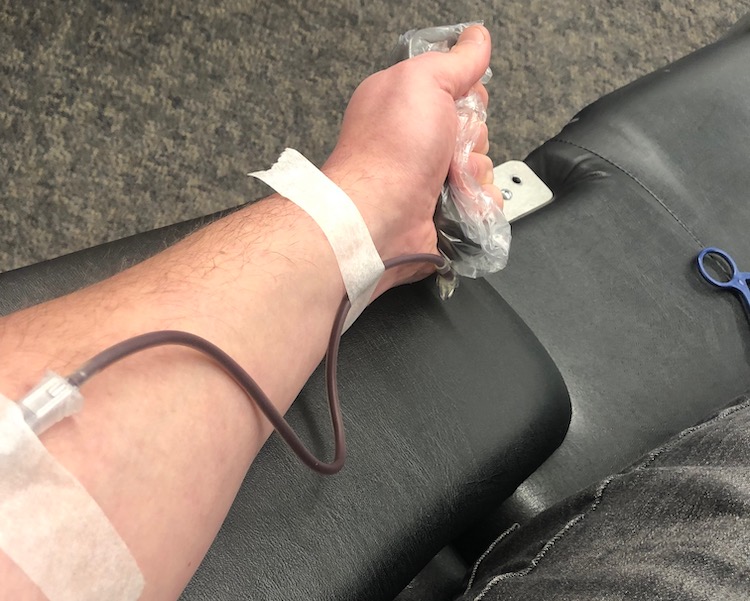 15. Donate blood and/or schedule your next donation
There's always a need for blood and a very small portion of the population that can donate actually does it. Help change that and make an appointment.
16. Go to the Wolski's 115th Anniversary Block Party
On Sunday, you're cordially invited to celebrate the 115th anniversary of Wolski's when the iconic bar hosts a free block party. From noon to 6 p.m., a parcel of Pulaski Street will be abuzz with activity. Festivities will include food from Hidden Kitchen, Jandy's Base Camp, and Hué, live music courtesy of Thriftones and HOSTS, and more.
17. Take a walk
It gets the blood flowing and keeps you limber. Plus, you can look at stuff and eventually wind up somewhere that's different from where you started.
18. Watch Giannis and Lillard play in a Bucks preseason game together for the first time ever on Sunday
It's still pretty unbelievable that Dame plays in Milwaukee. This season could be one for the ages. CHERISH IT!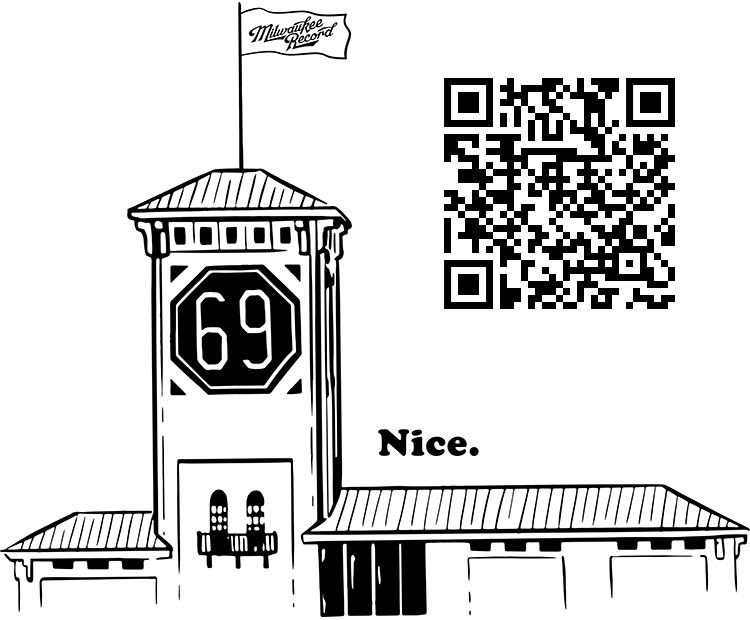 19. Subscribe to our newsletter
Just hold your phone over the QR code above or, since you're likely reading this on your phone, click HERE.
20. Celebrate National Cheese Curd Day at Lakefront Brewery
Though it seems like every day is Cheese Curd Day here in Milwaukee, the nation as a whole only gets one measly day in which to officially celebrate this deep fried dairy delicacy. Turns out that day is Sunday, so head to Lakefront Brewery to partake.
21. Schedule your COVID booster and flu shot if you haven't done so already
Do it. Or be annoying and whine about being asked to do it in the comments, and please hit me with alternative facts I won't read while your at it. See if I give a shit.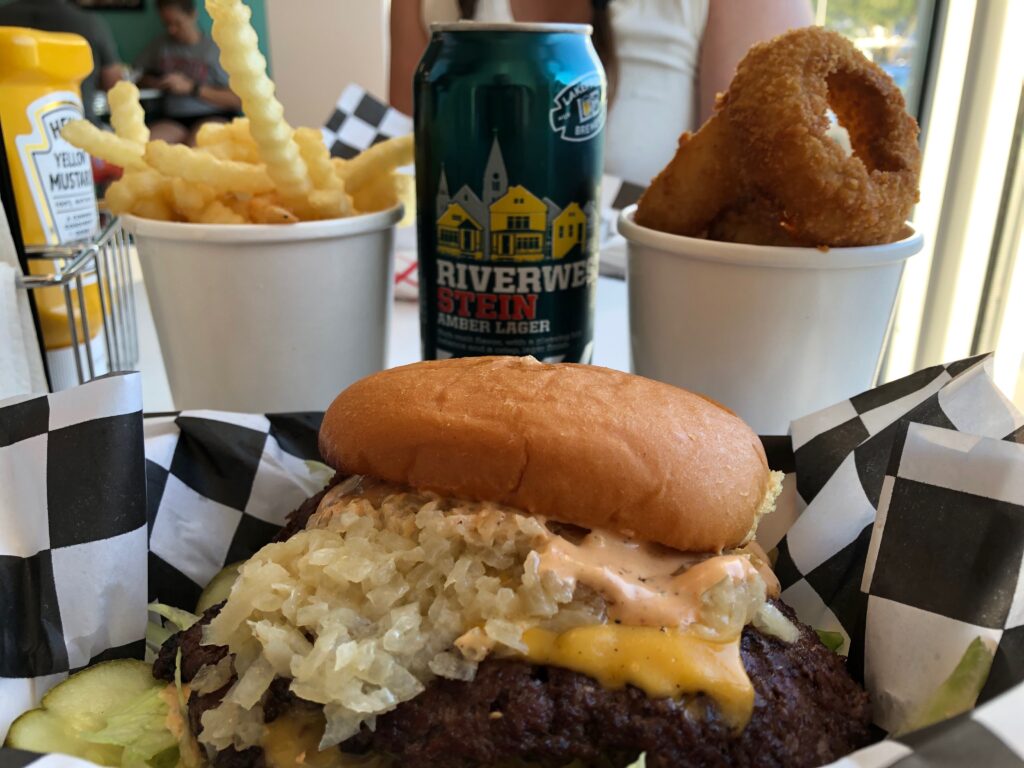 22. Get lunch in a neighborhood or Milwaukee suburb different from the one where you live
If you haven't been to West Allis in a minute, Archie's Flat Top is pretty darn good. That's just one suggestion though…choose your own adventure. Explore the bounty of this awesome region!
23. Attend the WMS Fungi Fair at the Polish Center Of Wisconsin in Franklin
Calling all fungi fans! WMS Fungi Fair is coming back to nearby Franklin on October 15. According to the description: "Get great gifts for the holidays for your friends who love fungi. Listen to lectures and eat great food, and then go on a foray with the experts. It will be just as spectacular as last year! NO Fee to enter."
24. Read a book
Add a notch to your annual reading list by devoting the amount of time a Packers game would take to, instead, commit yourself to a book. You'll be proud of yourself, and you will probably drink and swear significantly less in the process.
25. Think of your own 25th thing
I don't know you or your life. I gave you one hell of a start with the first 24 things, so you can pick your own 25th activity to do this weekend. Have fun with it or knock out a dreaded task you wouldn't dream of doing during the game. Whatever you wind up doing, we sincerely hope you survive and thrive this Packers bye week. Good luck!