Micheladas are funny things. Everyone can make them, as the ingredients are quite simple: There has to be Worcestershire sauce, lime juice, hot sauce, and salt. But some people will argue that they also have to include Clamato, and other people will not go near them if they include that ingredient. The rim of the cup is usually lined with Tajin or chili powder. Everyone thinks they have the best recipe, but it all depends on palate. It's like jazz: many ways to be played, many ways to be interpreted.
I have had Micheladas Galán's micheladas and can honestly say the recipe boasted by this delivery service is an all-encompassing one. Their recipe is secret, but that doesn't matter. These muchachos have discovered something.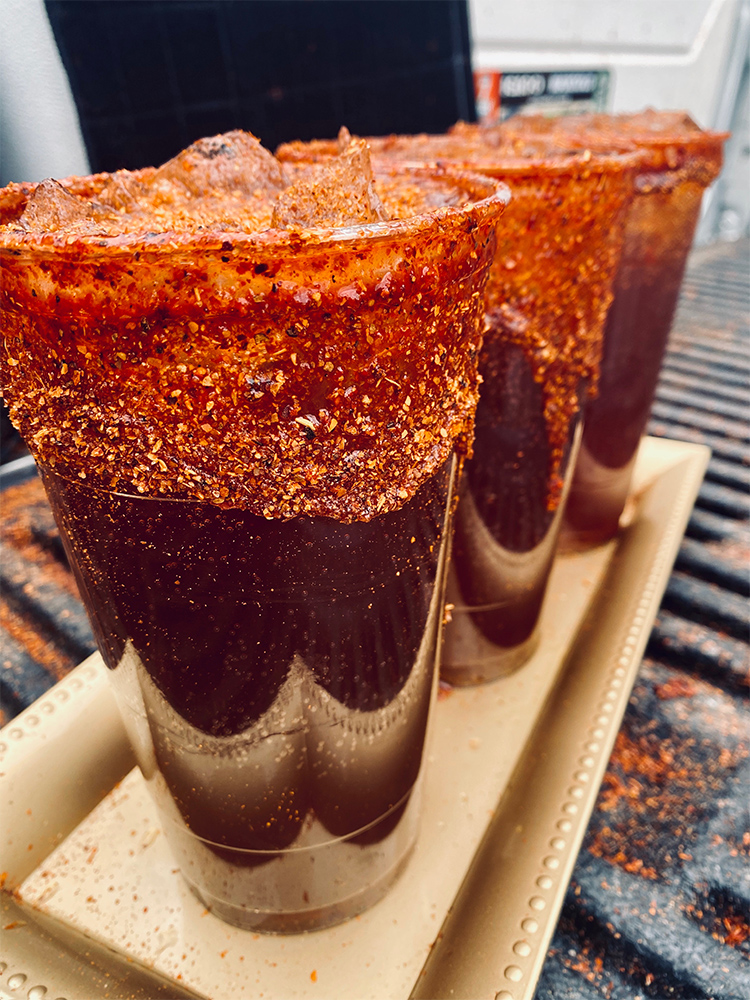 Galan Gonzalez is a construction worker by day, happily married to his wife. She designed all of the logos for Micheladas Galán and helped to create the delivery system. Her brother Kelo is the other member of the team; he created a method of making his own chamoy gummies, which are added as a garnish on the tangy, frosty treats. Chamoy is a red slurry of sorts, historically made with lime juice, dried apricots, and peppers.
What makes a difference in these micheladas is the fact that the boys make their own, forgoing the bottled brands that have become so popular. "Everything is made completely from scratch, and that's what makes ours so different," Galan tells me. "Each michelada is thirty-two ounces and has two twelve ounce beers, and the mix is also sold." Non-alcoholic miches are also sold, with Topo Chico instead of beer.
"I don't really like to sell the mix, however, because we want to provide an experience," Galan says. "Not only that, people never measure the mix properly, and the cup is very important."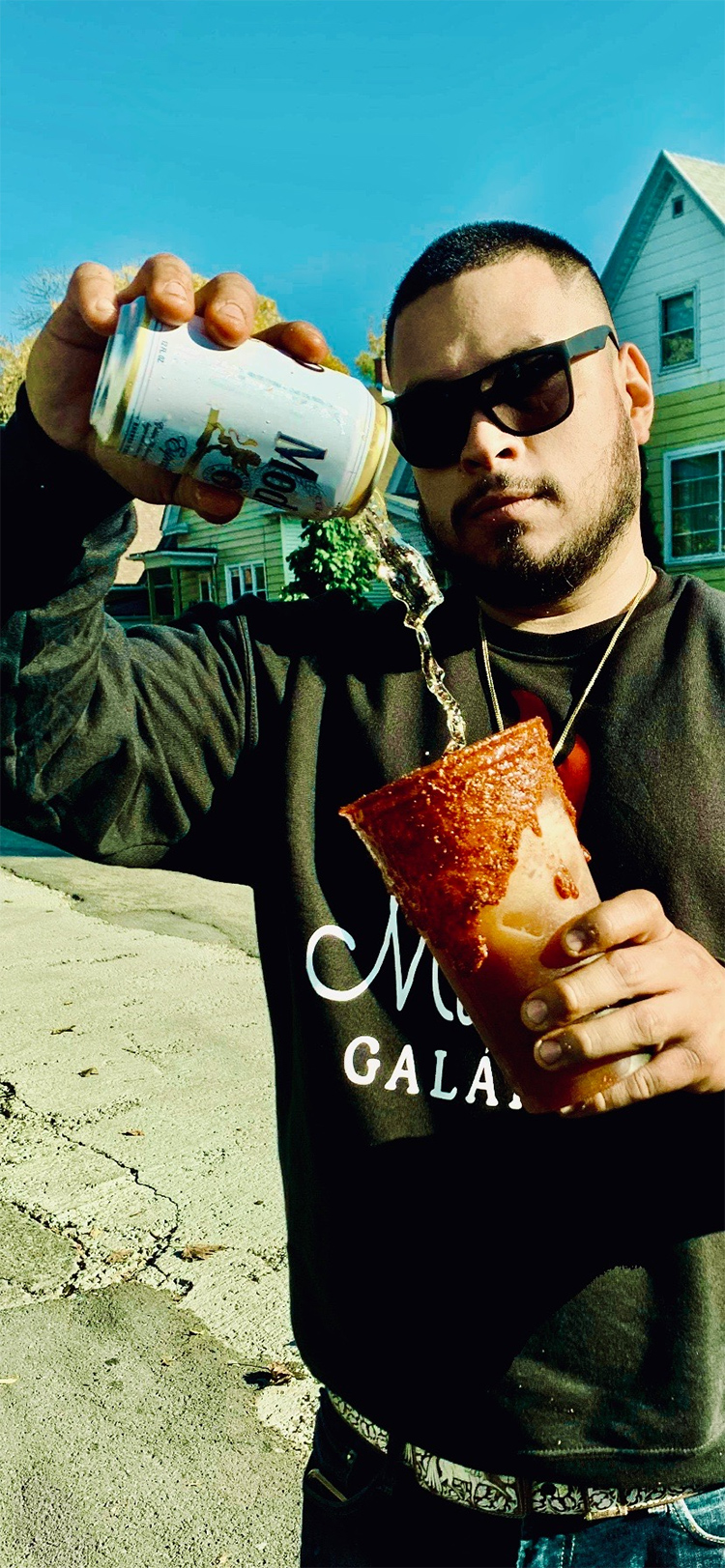 The cups are garnished to almost look like paintings. The micheladas are $15 each, but if you call Galan, he and Kelo will show up in their pickup truck, blasting corridos, ready to get the party started. During the summer, they will sometimes show up with a band that plays live music while they prepare your drink. You can choose any type of beer to go with your michelada, but the recommended choice is Indio, a darker beer native to Mexico.
"People see micheladas as hangover cures, usually served with a shrimp cocktail. I see them as truly refreshing ways to start the night out," Galan says. "One day, I was working all day in the heat and couldn't stop thinking about having one. I got home from work and realized I had all the ingredients I needed. I didn't want to buy one; I wanted to make one on my own."
It is that same passion and attention to detail that shines through in Micheladas Galán's product.
"We hope to have a brick-and-mortar location soon, one that focuses on micheladas and botanas (snacks) strictly. The star will always be our micheladas, though," Galan says.
Michelada Fest is something he hopes to get off the ground as soon as next month, and he hopes to make it a spectacle. There won't be any competition, but stands of all kinds will make their micheladas and let people try them for themselves.
The business Galan and Kelo have fashioned for themselves is one that has found success amongst the Latinx community, particularly because of the service. The COVID precautions being taken are also fully in place, which help tremendously.