The world knows Milwaukee for many reasons. Similarly, the world also knows Milwaukee by many names. Some of these nicknames honor the city's rich history, reference some our amenities, or pertain to our proximity to the water. Other nicknames seem to just have something shoved in front of the "waukee" suffix.
While we're sure missed a bunch (PLEASE complain about that in the comments!), we've rounded up 20 different nicknames, slogans, and mottoes that have been bestowed upon Milwaukee. Some are unflattering, others are outstanding, and a handful of them are related to beer. Without further ado, here's a ranked list of 20 Milwaukee nicknames.
20. Kilwaukee

Call us crazy, but we're not wild about a nickname that references murder and/or Jeffrey Dahmer.
19. Chicago's Upper, Upper North Side

In 2010, Visit Milwaukee unveiled an ad campaign—targeted towards Windy City residents—that called Milwaukee "Chicago's Upper, Upper North Side." It didn't last long because it was not good.
18. Moo-waukee

Because there are cows kind of close to our city?
17. Mill-e-wah-que

16. Trillwaukee
This one only loses a few points because we're not 100 percent sure what it actually means.
15. Brewtown
The first (and worst) of three beer-related nicknames on this list. It's not bad, but the other two are better.
14. Miltown

We're not really known for mills anymore and Milwaukee is too big to be a town.
13. Fresh Coast
While "Fresh Coast" isn't a bad nickname by any measure, we consider it to be more of a name for the Great Lakes region as a whole than a specific nickname for Milwaukee.
12. Third Coast
See reason for Number 13 and replace "Fresh Coast" with "Third Coast."
11. Smallwaukee
The "Smallwaukee" phenomenon of Milwaukee being a big city with small town elements and connections is a truly cool thing that makes it a special place to live. Smallwaukee is also a perfectly fine nickname.
10. Terrible City
In the summer of 2021, Milwaukee used being called a "Terrible City" by Stephen A. Smith as a rally cry of sorts during the Bucks title run. It's not an accurate nickname, but it has kind of turned into our "Detroit Vs. Everybody"-type of acknowledgement that Milwaukee rules, despite what the national media and the rest of Wisconsin thinks.
9. Beer City
It's simple, good, and to the point. No notes!
8. The Mil
It's also simple, good, and to the point. No notes!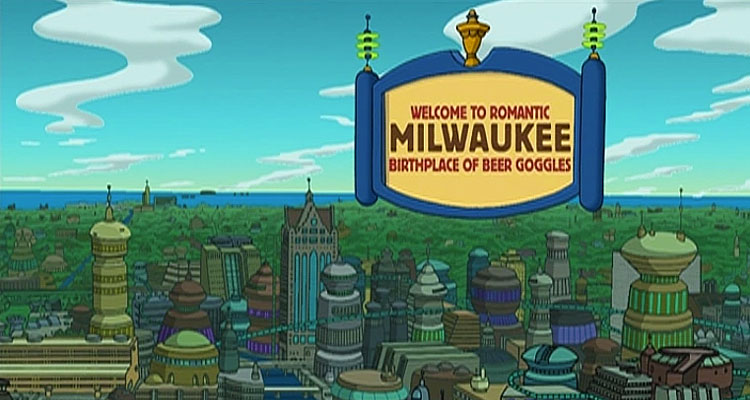 7. Birthplace Of Beer Goggles
This one isn't actually a nickname. It's a joke that Futurama made about Milwaukee. Still pretty good though!
6. The Good Land
As Alice Cooper taught generations of folks, Milwaukee (or Mill-e-wah-que) is Algonquin for "the good land."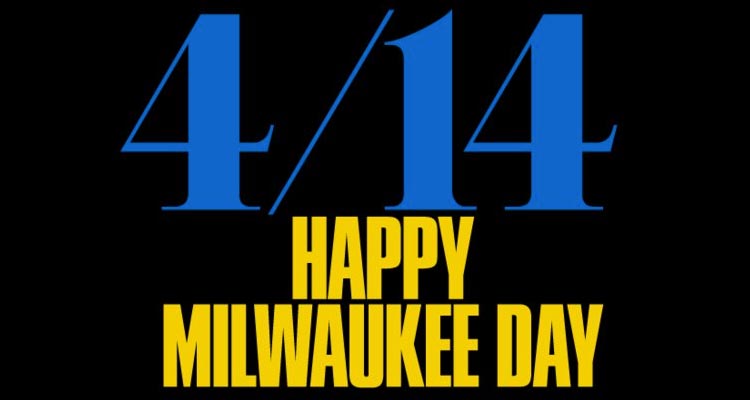 5. The 414
Like our area code, you see.
4. City Of Festivals
Given the staggering number of festivals, block parties, and other massive celebrations Milwaukee hosts each year, Milwaukee's "City Of Festivals" nickname is well-deserved. City Of Festivals is also a great album by Milwaukee's own Decibully.
3. MKE
Milwaukee's International Air Transportation Association code has also turned into a favorite form of shorthand for the city. The abbreviation is even in our LLC name.
2. Brew City
Though Milwaukee has a lot more going for it than just its breweries, beer is an undeniable part of the city's history and its identity. Brew City references that while looking good and sounding cool in the process.
1. Cream City
What needs to be said? This is the best nickname for Milwaukee.
Check out more Milwaukee Record rankings HERE.