Summer in Milwaukee is the best; summer in the Midwest is even better. Join Milwaukee Record and Miller High Life as we search the city and beyond for the Spirit Of Summer.
If you've learned one thing from our Spirit Of Summer coverage, it's that Kwik Trip gas stations are called "Kwik Star" in Iowa. If you've learned two things from our adventurous articles this week, it's that the great state of Wisconsin is home to a wealth of interesting attractions, natural wonders, and all-around randomness—many of which are but a short drive from Milwaukee.
There are a ton of places to have fun and unwind without having to leave the state. Plus, with the summer season quickly closing and gas prices creeping towards three bucks a gallon, you might not even have the time or the budget to do so this summer. However, if you want to feel like you've gone to some faraway place—even if just in name alone—Wisconsin has many cities, towns, and unincorporated villages that share an identity with a bigger and better-know place. If Portland, Oregon isn't in the cards this summer, perhaps Portland, Wisconsin is. A foolish approach to vacationing? Probably!
Anyway, for almost no reason at all, here's a bunch of Badger State cities that share names with other, bigger and probably better places.
1. Arcadia
If you're unable to swing a vacation to the region in central Greece, consider a trip to the western Wisconsin city. It's not Greece, but with a population hovering around 3,000, our Arcadia is the largest city in Trempealeau County, so there's probably somewhere to get a gyro.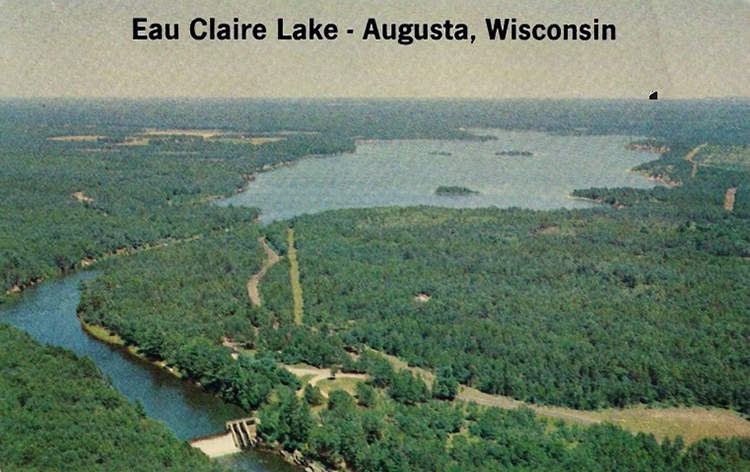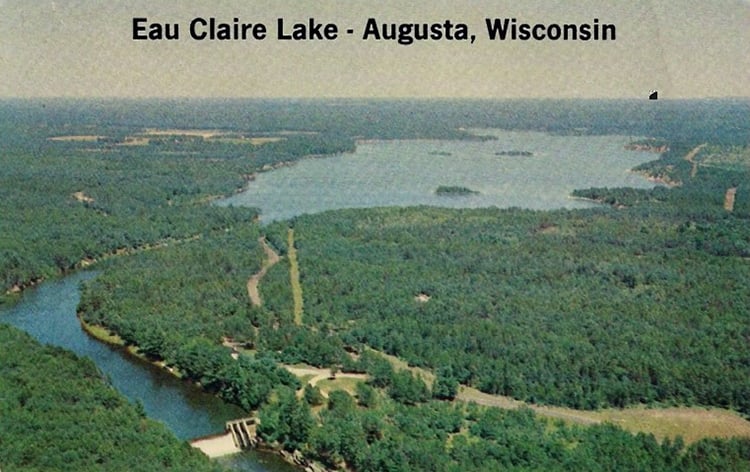 2. Augusta
There's probably at least two other American cities called Augusta that you know better than this roughly 1,500-resident Eau Claire County city. But do you know what Wisconsin's Augusta has that the Georgia golfer's paradise and the capital of Maine doesn't? We don't. Never been there, sorry.
3. Berlin
It ain't Germany, but Wisconsin has its own Berlin (and a New Berlin, too). The 5,500-person town extends to both Green Lake and Waushara counties. We hope our new (or new…old?) Berlin learned from its big European brother and didn't build a wall to separate the two counties. Also, since it's in Wisconsin, you know there's good German food available.
4. Buffalo
Wisconsin is home to Buffalo County (we have the proof!). The western Wisconsin county that's nestled along the Mississippi River and is within spitting distance from Minnesota boasts Buffalo City, a small town with about 1,000 residents. We wonder if they like the Bills. They should.
5. Cleveland
One Cleveland has centuries of industrial history, the Rock & Roll Hall Of Fame, and a title LeBron James brought to his hometown. The other is a village in Manitowoc County. The latter was founded in 1958 (long after Ohio's Cleveland) and was named after the only President to serve two nonconsecutive terms. It's unoriginal, but Cleveland, Wisconsin certainly has a better ring to it than Eisenhower, Wisconsin or some shit.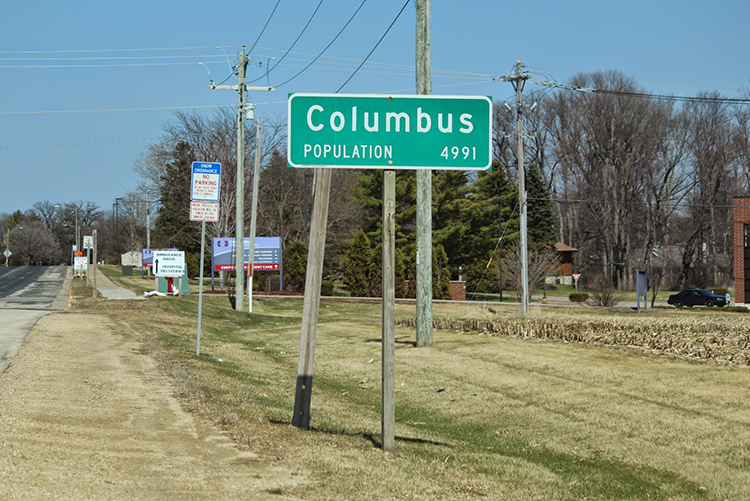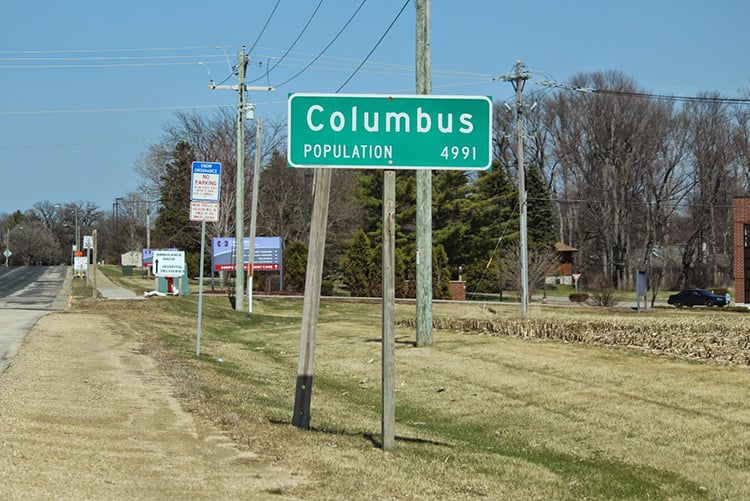 6. Columbus
Sticking with local knock-offs of Ohio metropolises, we move now to Columbus. We're not sure if our Columbus is named after the nearby state's densely-populated capital city or the historical figure by which Ohio's Columbus got its name, but we can firmly stand behind this one fact: They're spelled the same. Anyway, the Columbus in Colombia and Dodge counties has a population that trails its central Ohio contemporary by about 875,000 people. Moreover, it does not have an NHL team or a major university. However, there are two golf courses, an aquatic center, a new Italian bistro, and (as of a few months ago) brand new trash receptacles.
Columbus City Garbage Presentation from Columbus Wisconsin on Vimeo.
7. Cuba City
Cuba is a country just a few miles off the Florida coast with a rich culture, a complicated history, wonderful food, world class cigars, and influential music. Cuba City is a city just a few miles from the Iowa border that has a Kwik Trip.
8. Cumberland
No, not the former northwest England county that existed for close to 900 years until it was abolished in 1974. Rather, this Cumberland is in the northwest part of Wisconsin. It's just four square miles and has a population of only about 2,000. Still, this tiny British-influenced Badger State city is home of two Olympic gold medalists, an NFL player, an NHL player, and [pauses for effect] Wisconsin State Assemblyman FRED J. MOSER!!!
9. Evansville
Though its population is 20 times smaller than the Midwest's other Evansville and its only claim to fame is being on Discover Wisconsin last February, we can say with confidence that our Evansville is better. This is based solely on the fact that it's not in Indiana. Fuck Indiana.
10-11. Franklin and Glendale
Much like the similarly-named southeastern Wisconsin cities in the outer suburbs of Milwaukee, California's Franklin and Glendale each surely benefit from their proximity to the hustle and bustle of Los Angeles. No, our Franklin doesn't have an Upright Citizen's Brigade location, nor is our Glendale a hip enclave on the outskirts of our state's biggest city…but we're pretty all of them have, like, a Subway in them.
12. Hartford
Though the once-thriving Connecticut capital is experiencing some tough economic times of late, the better-known Hartford is still more formidable than its Wisconsin counterpart in Washington County. The 124,000-population east coast hub was home to a varied group of notable figures that includes Mark Twain, Noah Webster Mark McGrath, Lenny Kravitz drummer Cindy Blackman, and former Packers safety Eugene Robinson, to name just a few. Sadly, our Hartford can't claim a Sugar Ray member, but it is home to Quad Graphics and is the closest municipality to Erin Hills golf course. That's something. Barely…but it's still something!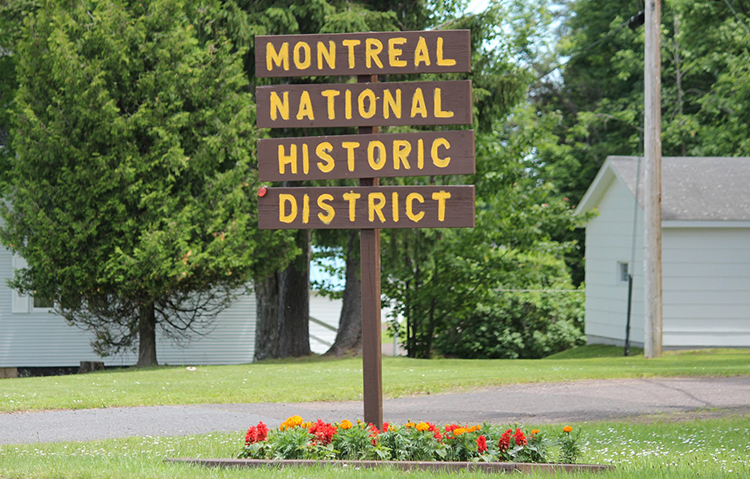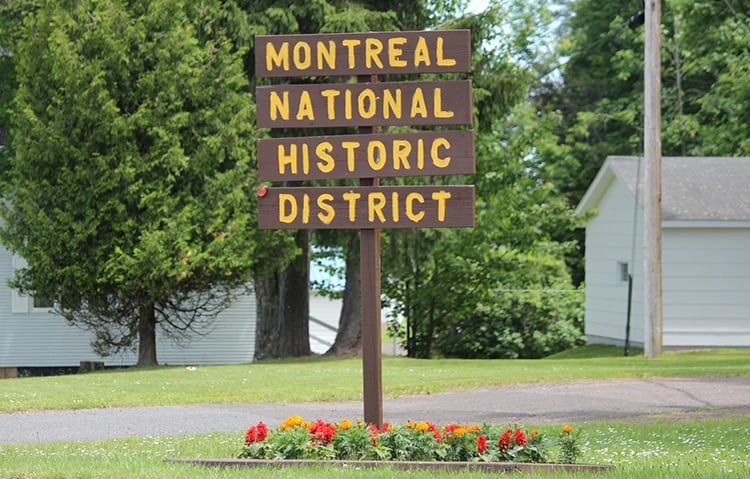 13. Montreal
No, it's not the native French-speaking artistic and gastronomically-astounding capital of Quebec, but this small town just outside Michigan's Upper Peninsula surely offers its own cultural differences. Keep your passport at home and, instead, belly up to a bar and enjoy a pasty with the 700-some residents of this northern Wisconsin border town.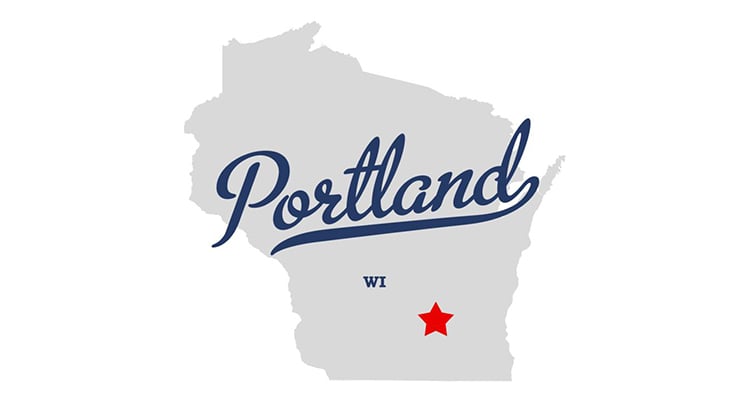 14. Portland
As prices continue to climb and local culture gradually vanishes in the Oregon hipster haven, consider rerouting your Portland pilgrimage to the small village that's encased within Waterloo (more on that later) and absent of any corporate influence. How little corporate presence is there in Portland, Wisconsin? The village is literally unincorporated.
15. Princeton
One Princeton is a New Jersey city with a celebrated Ivy League school. The other is a small rural town in Wisconsin where you might get poison ivy. Yeah, that one sucked. What do you want from us?! This is a big list!
16. Sparta
THIS. IS. SPARTA…uh, Wisconsin.
17. Waterloo
The world knows Waterloo as the city in Belgium where Napoleon was defeated in battle in 1815. Wisconsin knows Waterloo as a 3,333 burg in Jefferson County. Not only is our Waterloo the lesser-known of the two, but it's perhaps the least recognized one of the DOZENS of Waterloos around the world. The city's name is also present on maps in Australia, New Zealand, Hong Kong, Canada, a variety of places in the United Kingdom, and no fewer than 40 places in the U.S. Want to feel small and insignificant, just take that in for a moment.