A version of this article originally appeared on our Patreon. Want to support Milwaukee Record and get exclusive articles and podcasts? Click HERE. Thanks!
I'm a person who has a tendency to get lost down rabbit holes. Not literally, of course. That would be terrible for all parties involved. (Those poor fictional bunnies!) Rather, I often find myself learning about one thing, which leads to another semi-related discovery, which then incites a chain of events that keeps me wide awake at 2:47 a.m. absorbing facts about a thing I neither knew nor cared about mere hours earlier.
Typically, these situations result in me wasting precious hours of my waking life and derailing any productivity I might've had before the sudden, self-imposed fact-collecting mission. Perhaps it'll give me a somewhat intriguing tidbit or factoid I can tell a friend if it happens to come up. The best case of this is when the rabbit hole takes me somewhere localized…and something that I can write about for work. Thankfully, my latest unexpected obsession that kept me up until the wee hours of the morning is a very brief and seemingly very bad 1990s sitcom I just learned existed that was set in, you guessed it, Milwaukee. To spare you a similar fate of researching a show that was on the air for a 64-day span in 1995, here's pretty much everything I know about A Whole New Ballgame.
A Whole New Ballgame was a half-hour sitcom about Brewers player Brett Sooner (played by Major League star Corbin Bernsen), who takes a job as a sportscaster at a Milwaukee television station during the baseball strike. Sooner's immature attitude, playboy ways, and reckless antics that wouldn't even go over well in a locker room seem to clash with the rest of the news room. Hilarity ensues?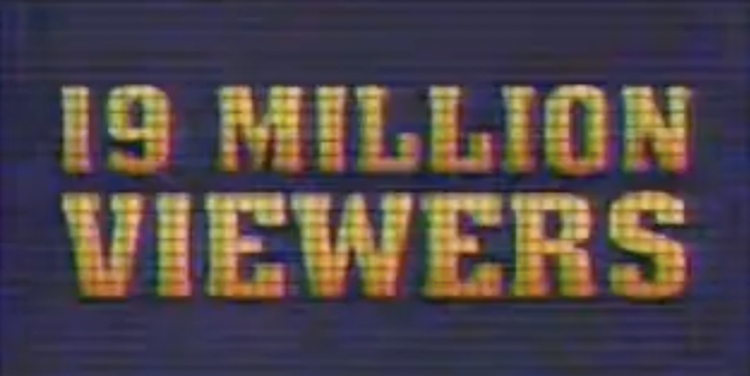 The show premiered on the ABC network on January 9, 1995 and made it only seven episodes into its 11-episode run before being canceled on March 13, 1995, despite allegedly bringing in 19 million viewers early on. It was brought into ABC's programming as a mid-season replacement for Blue Skies, an apparent Wings knockoff that got the axe after running just eight episodes the previous fall.
Both shows—A Whole New Ballgame and Blue Skies—were created by Judd Pillot and John Peaslee, a longtime writing/producing team who loomed large behind the scenes on shows like Coach, and post-Coach programs like According To Jim and something called Dog With A Blog. They also later partnered on the quickly-canceled series, A Minute With Stan Hooper, which starred the late, great Norm Macdonald and was set in a fictional Wisconsin town. It's worth noting that Coach was the lead-in for A Whole New Ballgame, so maybe ABC was doing a solid to (or trying to stay in the good graces of) the producers of one of the network's most successful shows at that time.
Strangely enough, A Whole New Ballgame features a bunch of actors that were also main characters in Blue Skies. I was surprised at the number of notable people in this show of which I had no prior knowledge. Bernsen is joined in the newsroom/anchor desk of fictional WPLP Channel 5 by none other than Richard Kind (from almost everything fame), Stephen Tobolowsky (from almost everything else fame), John O'Hurley (who you might know as J. Peterman on Seinfeld and one of the hosts of Family Feud), and assumed love interest Julia Campbell (who you might know best as Jerry's sentence-finishing girlfriend du jour on the "Frogger" episode of Seinfeld).
I was only able to find one partial episode, a VERY short/not-at-all-informative clip, and a pixelated promo commercial for the show on YouTube. The episode I was able to watch most of (the series' second episode) was rife with Milwaukee mentions, included commentary on the city's brutal winters and ways to kill time as residents wait for spring. It also featured an especially brutal attempt to say "Fond du Lac" by Tobolowsky. For what it's worth, Bernsen nailed his "Wauwatosa" line read in the episode.
Though I feel bad taking swipes at a mid-season replacement show that came out damn near 30 years ago, the episode simply wasn't anything special. In fact, it was bad. Bernsen's character was downright detestable and every other character was extremely broad and over-the-top…even by '90s sitcom standards. It appeared as if critics and viewers (who probably just left the TV on after Coach because there weren't streaming platform or many other channels to choose from in most households in 1995) agreed. The show was unceremoniously canceled partway through its 11-episode order on March 13, 1995.
I honestly had no idea this show ever existed. Did you? While the vast majority of this short-lived series is now either buried under boxes in a TV studio somewhere or straight-up discarded, it was fun to attempt to collect information on that two-month span in the winter of '95 when Milwaukee was technically part of a major network's prime time lineup.