Throw a rock and you'll hit at least 8,000 local crowdfunding campaigns hoping to save a bar, save some domes, or finally get some men's underwear with waterproof pockets to market. There's an almost endless amount of cash-strapped projects out there, and choosing one that's worthy of your own cash is no easy task. Happily, we're here to help: Today, frequent Milwaukee Record contributor and self-proclaimed "professional nerd" Rob Wieland launched a Kickstarter campaign for his new comic book, Girls' Heist Out. It's a snazzy little crime-caper comic stuffed with witty banter, exotic locales, and "four kickass female leads getting revenge the best way they know how—by stealing it." What more do you want?
Adrian and Julia Pryce were the best con artists in the world. He identified the marks and she fleeced them for millions. But when Julia walks into their empty New York penthouse, she realizes she only has a few minutes before Adrian's set-up puts her away for all their crimes. Julia makes a breathtaking escape and sets about her revenge by recruiting a team of thieves to steal Adrian's big scores before he can disappear to a life of ill-gotten luxury.
Wieland has written the scripts for four issues of Girls' Heist Out, and is looking to raise $12,000 in order to bring his heist-laden pages to life via Italian artist Manuela Soriani. The finished book will be released as four separate digital issues, and will eventually be collected into one physical trade paperback.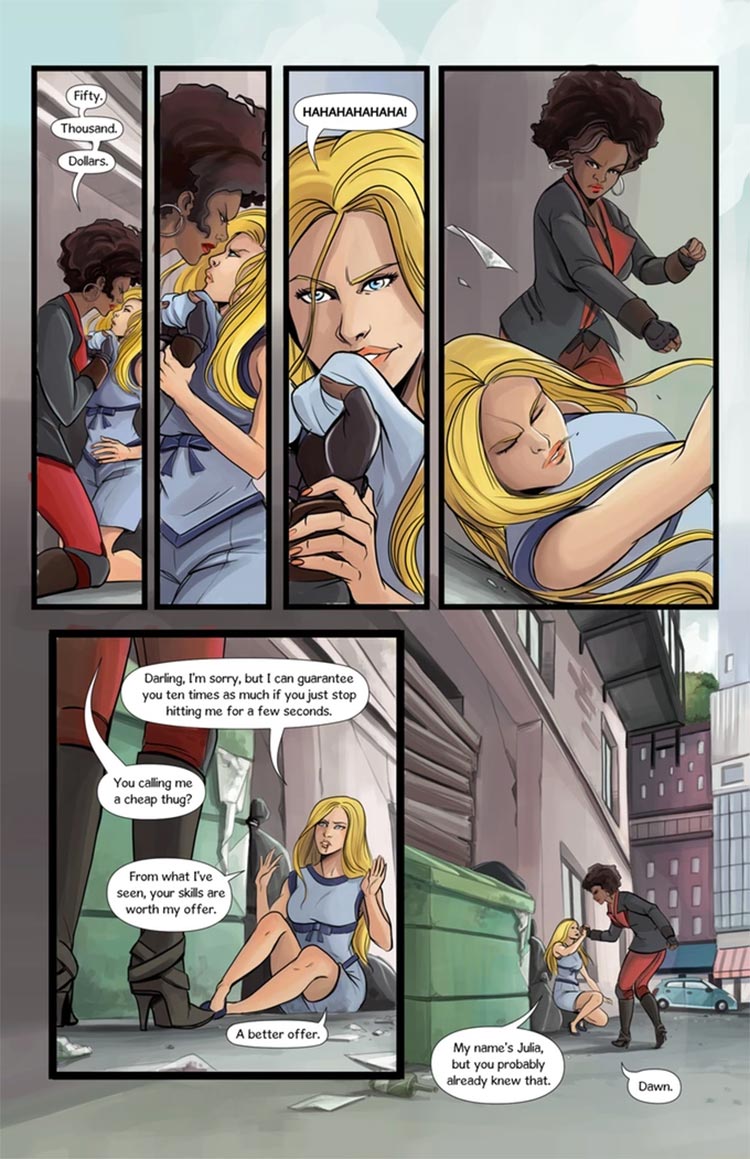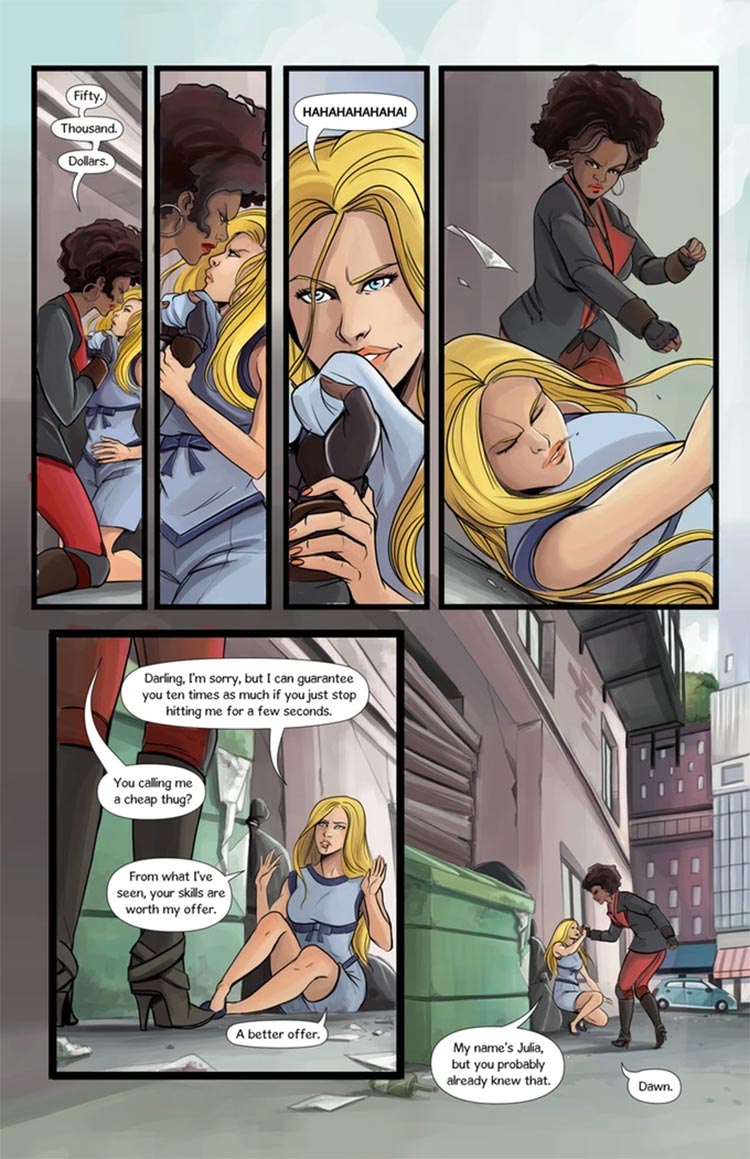 There are plenty of rewards for would-be backers, including digital and physical copies of all four issues ($20 or more), the inclusion of your name in the final project ($100 or more), the inclusion of your business logo ($250 or more), and the inclusion of, well, you ($1,200 or more). Are we going to make an "It's a steal!" joke right now? Well, it looks like we just did. The Girls' Heist Out Kickstarter runs until the end of March, so get cracking, Milwaukee.