When we last checked in with dwellephant, the incomparable Milwaukee artist was telling us the motivation behind his series of coffee cup illustrations. In the approximately six months since that interview, dwellephant has kept busy by designing some T-shirts and drink pouch labels for The Vanguard, by making an exclusive zine and enamel pin for Lion's Tooth as the book subscription service's featured artist for the month of August, and by once again finding artistic opportunity in unexpected places.
In recent weeks, as social media has been rife with pictures of people's garden harvests, dwellephant has taken it upon himself to perk up pictures of peppers, make cucumbers cuter, and give berries a bit of personality by drawing faces on them. The series of drawings started with the artist picking photos from people to liven up, but he's also taken photos submissions from friends to help him get source material for this unique and heartwarming endeavors.
"I'm just cranking these out until I can't," dwellephant tells Milwaukee Record. "It seems to make people happy."
If you need a pick-me-up today, or if you just want to see sweet potatoes and spinach like you've never seen them before, check out some of his food-focused illustrations below. And keep up on new ones on dwellephant's Twitter and Instagram accounts.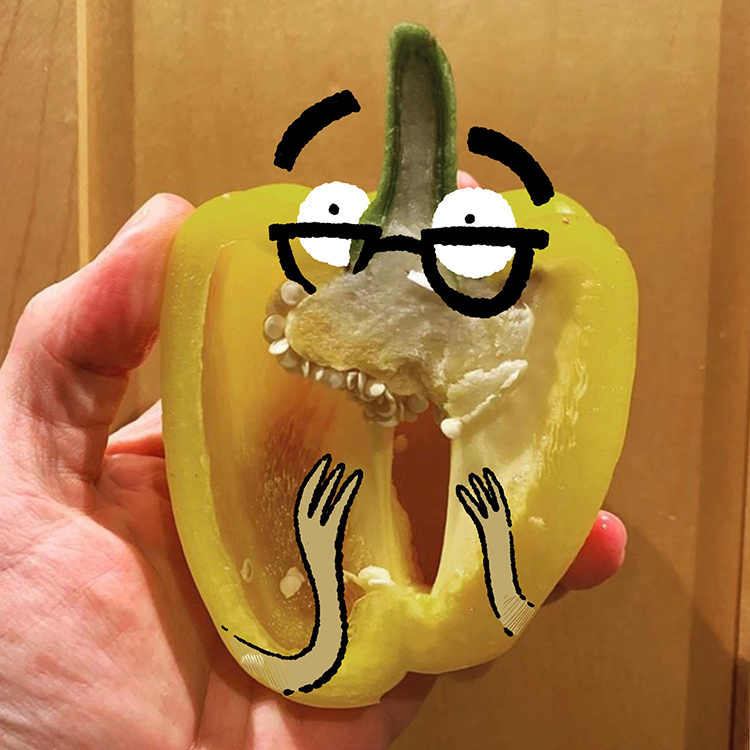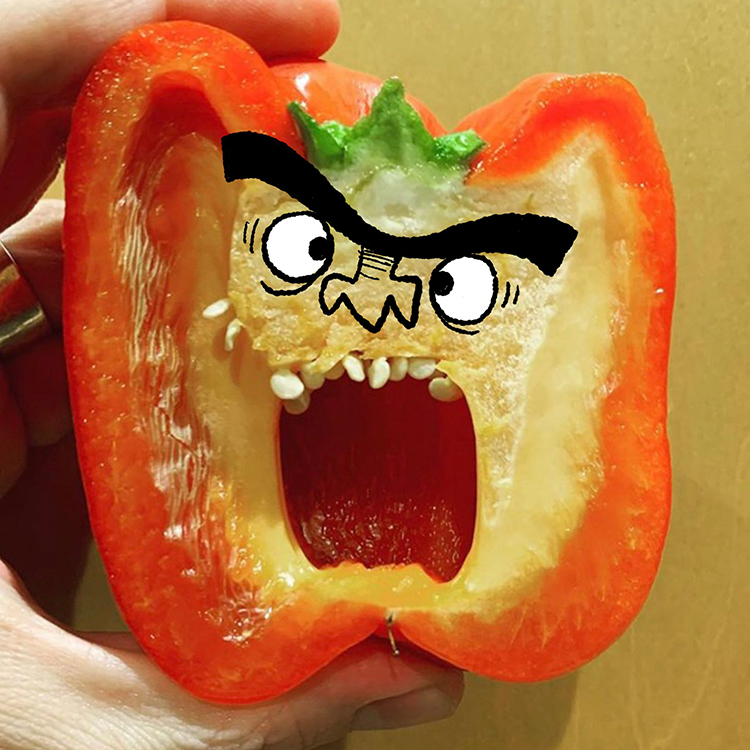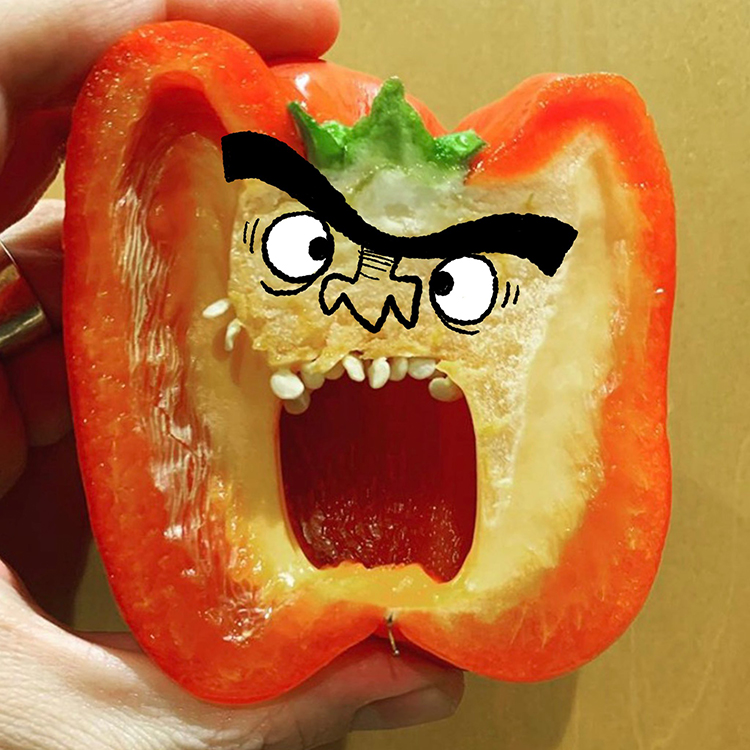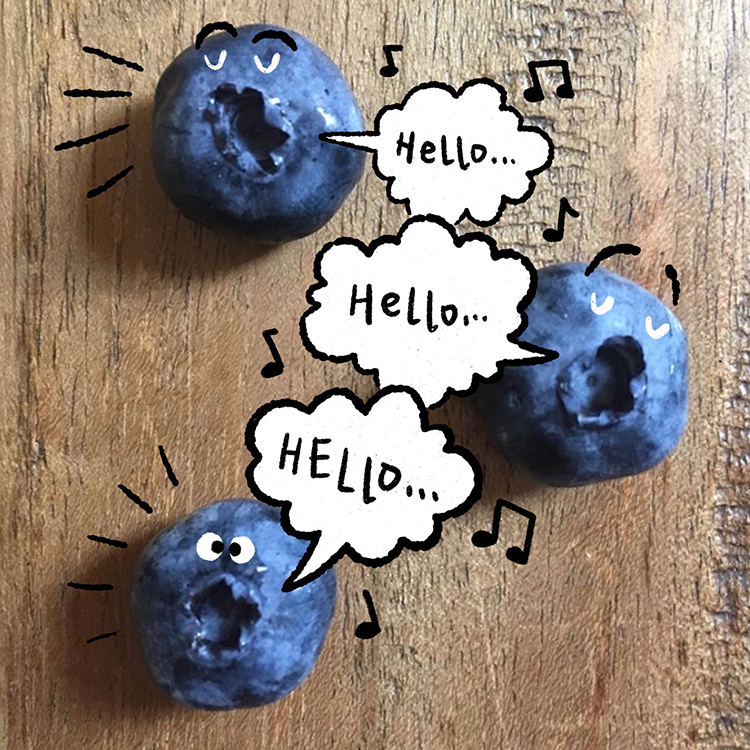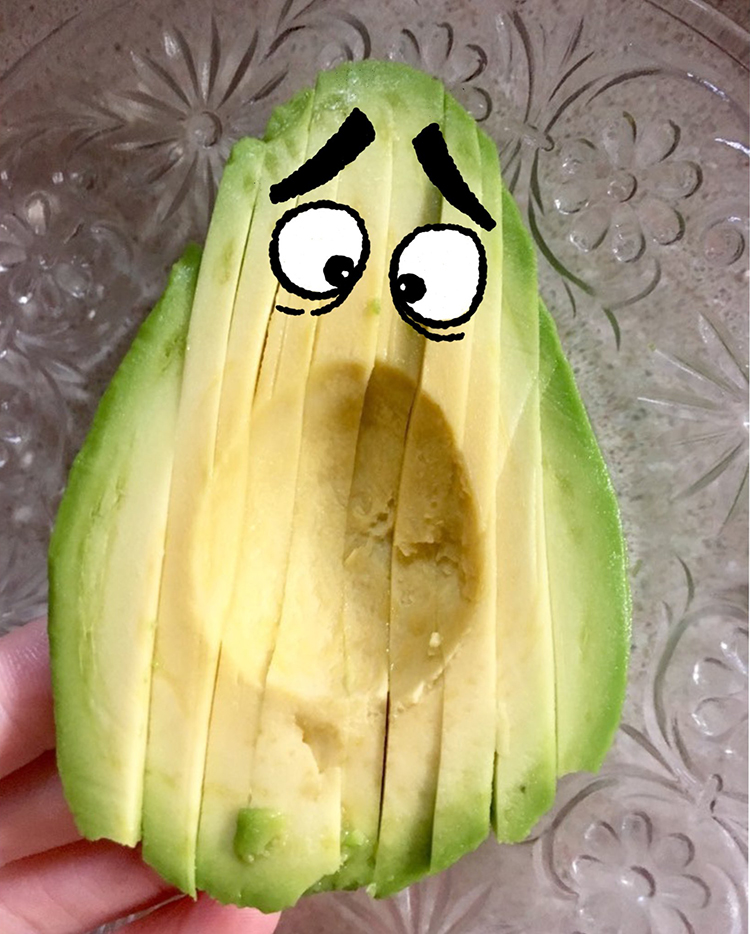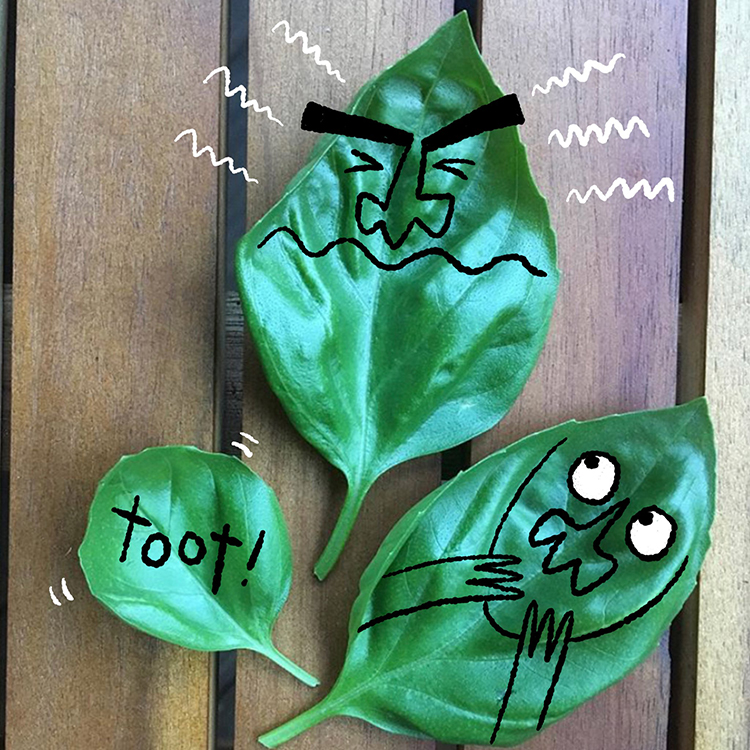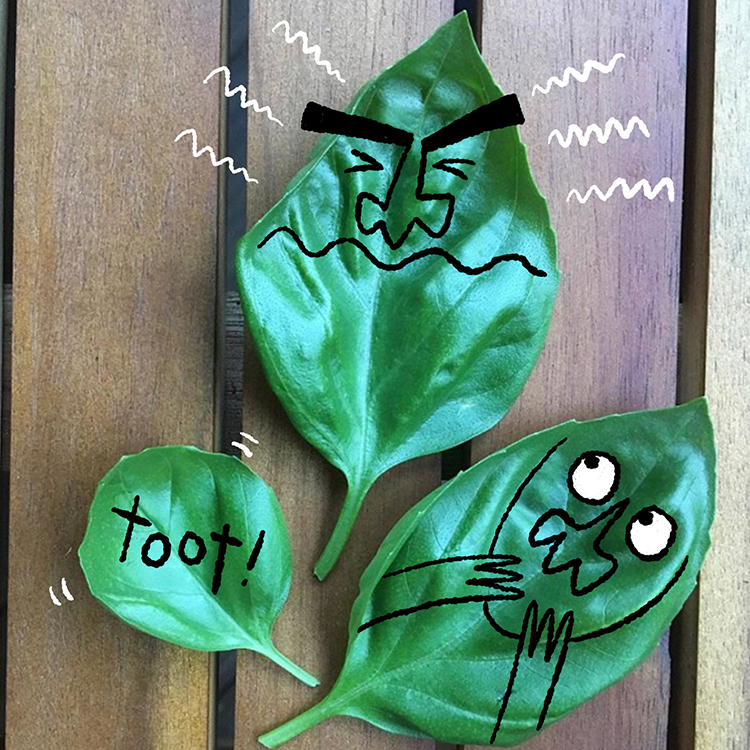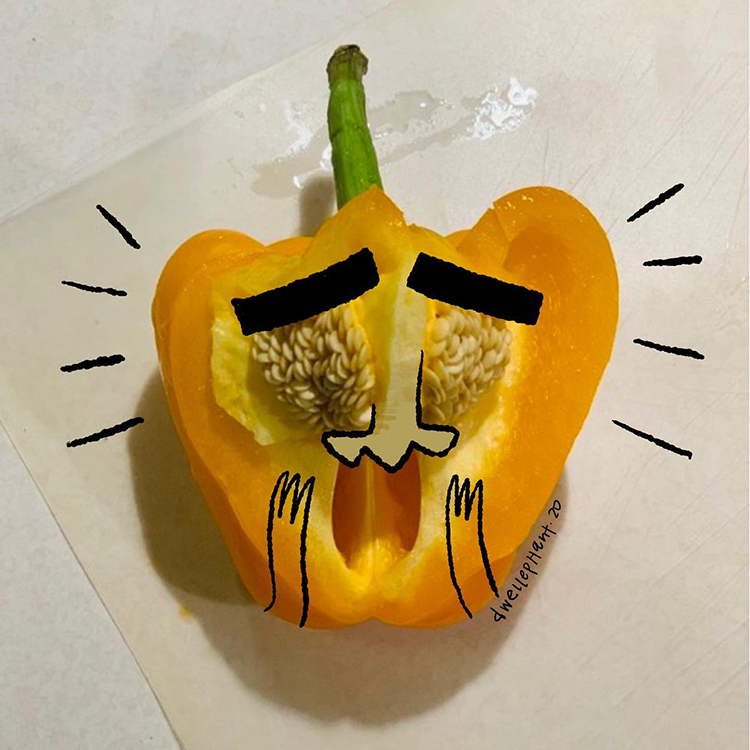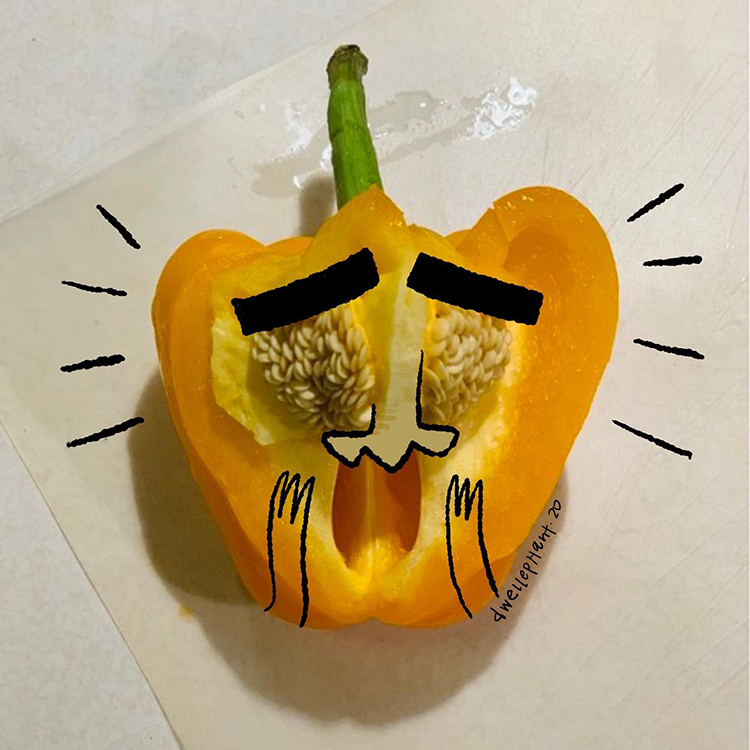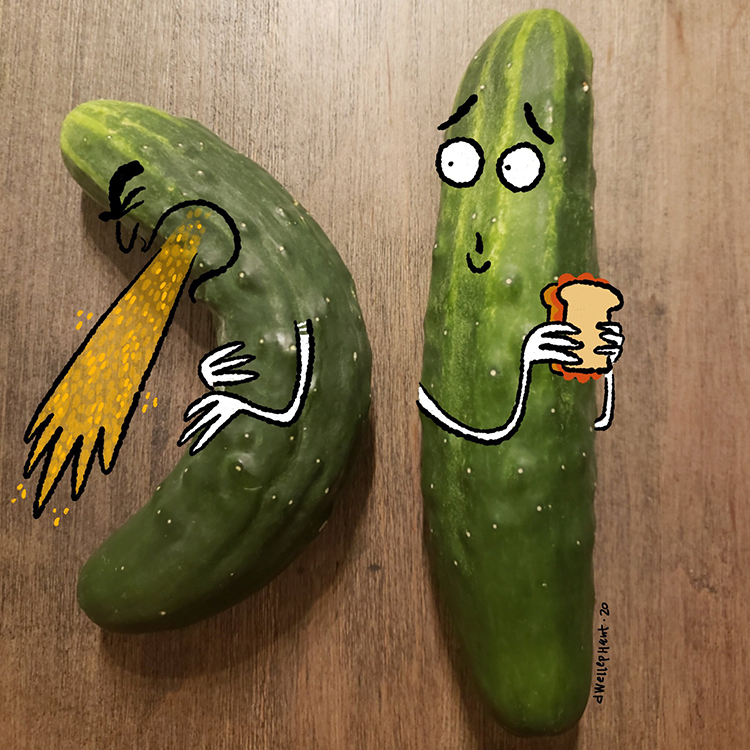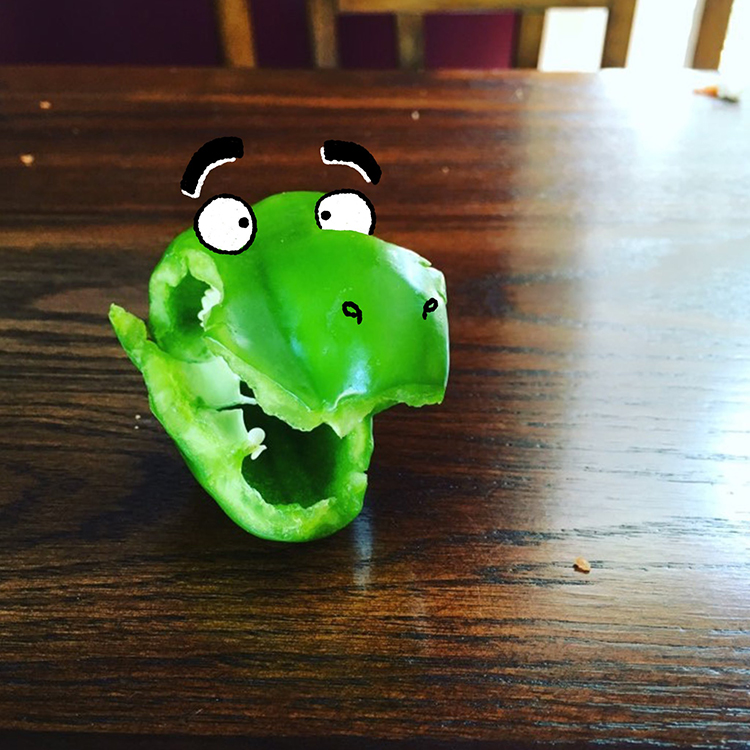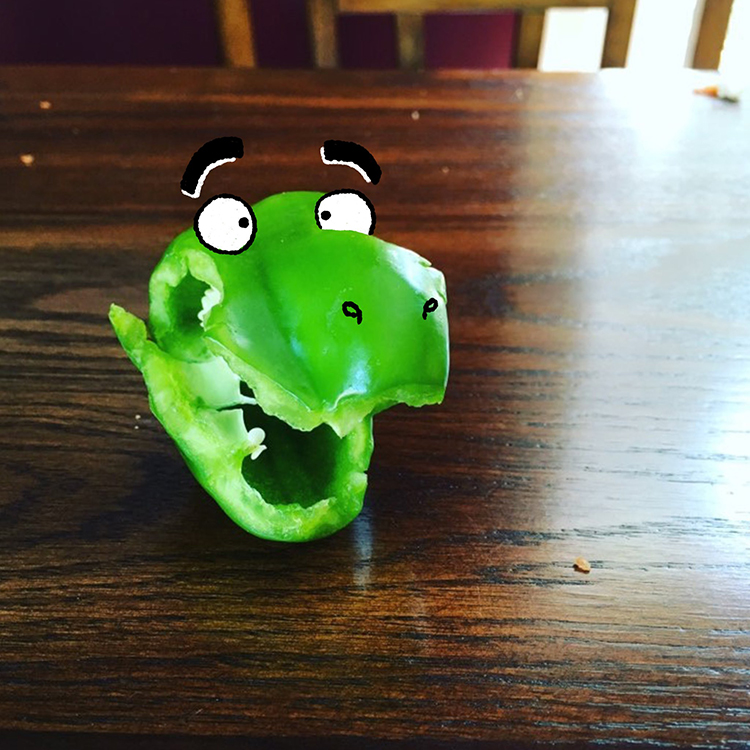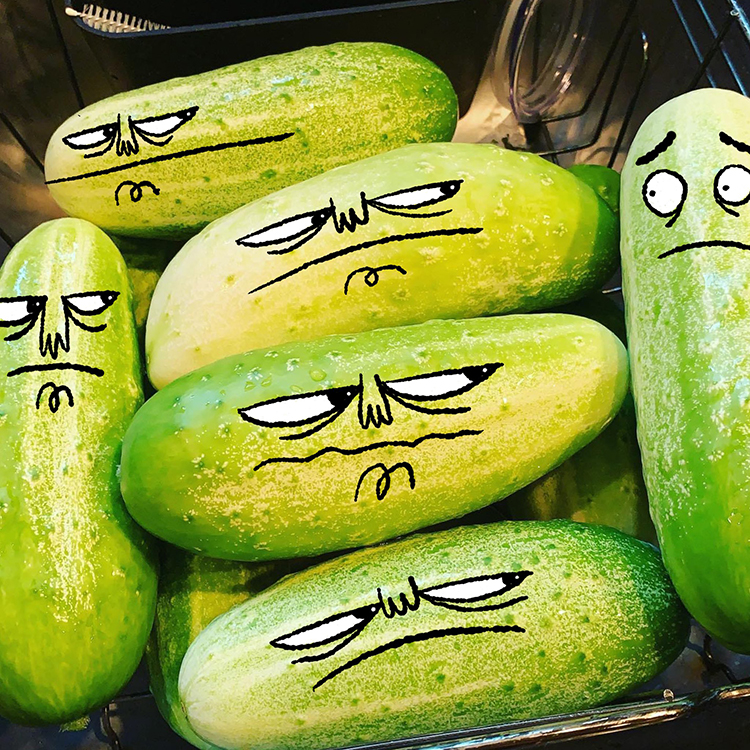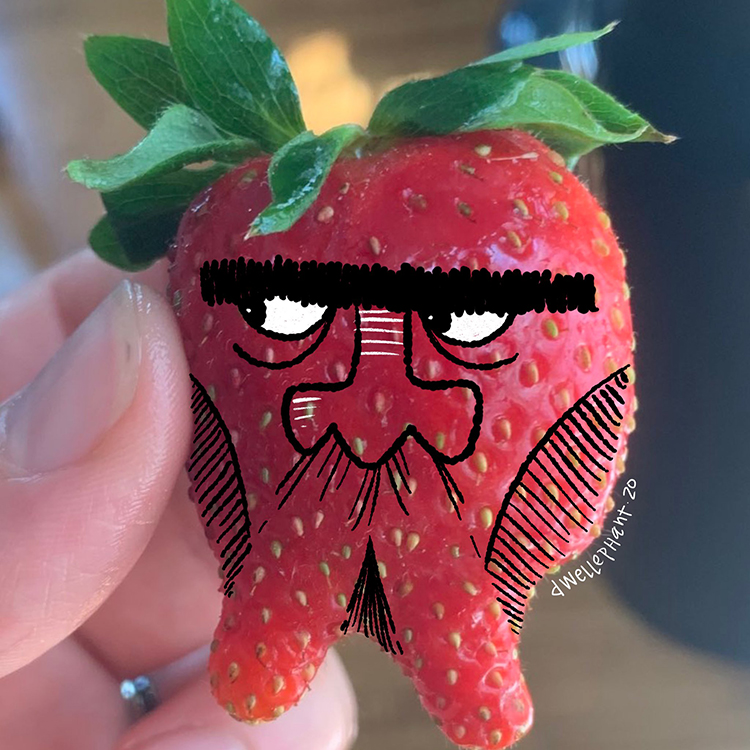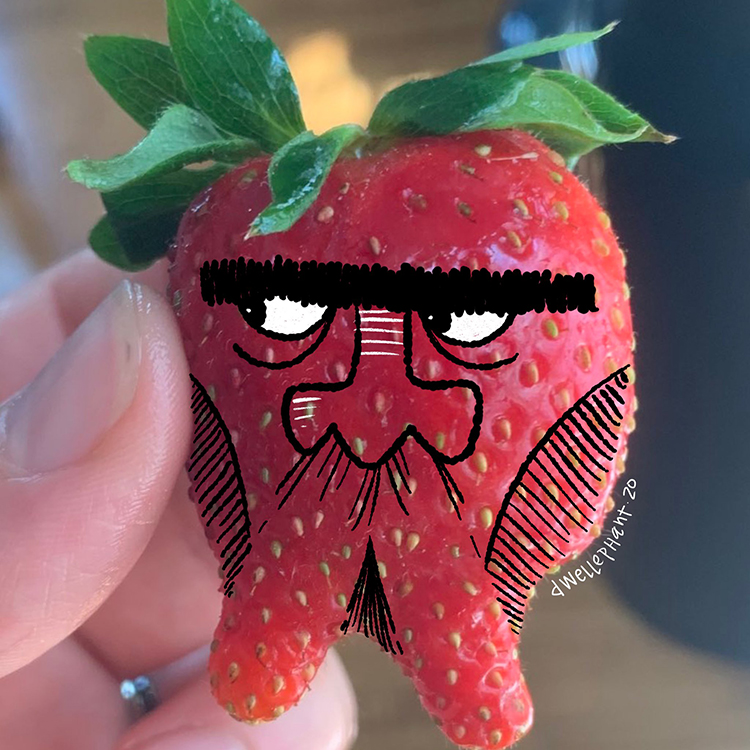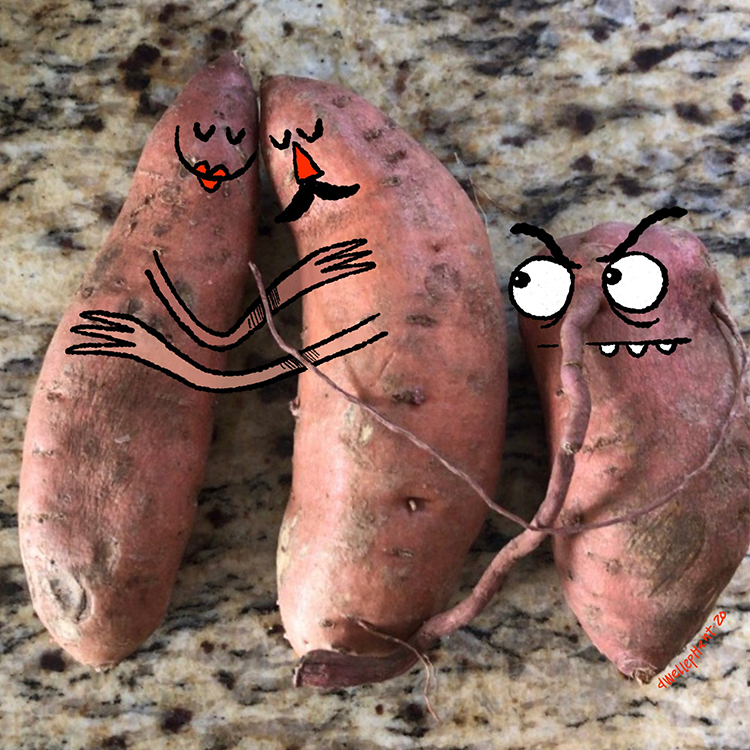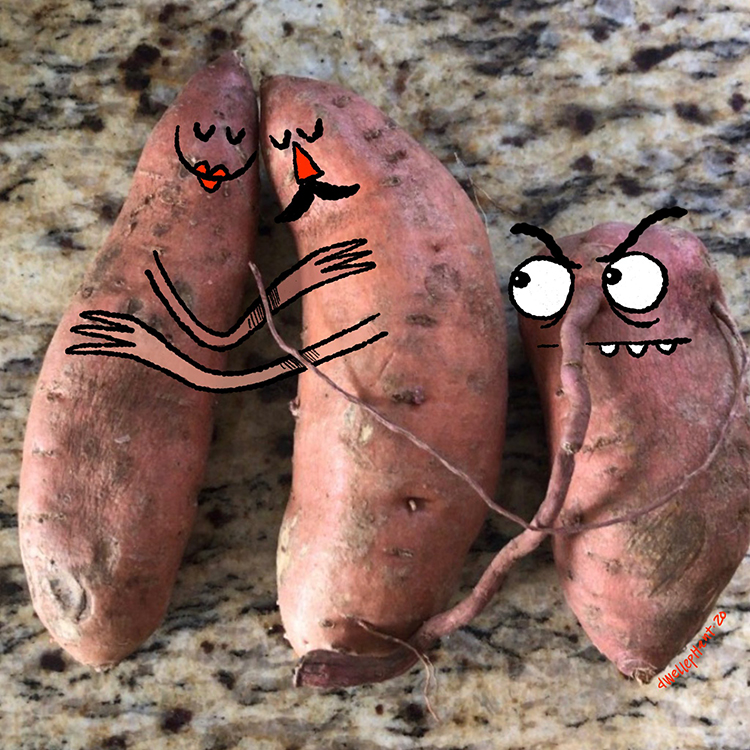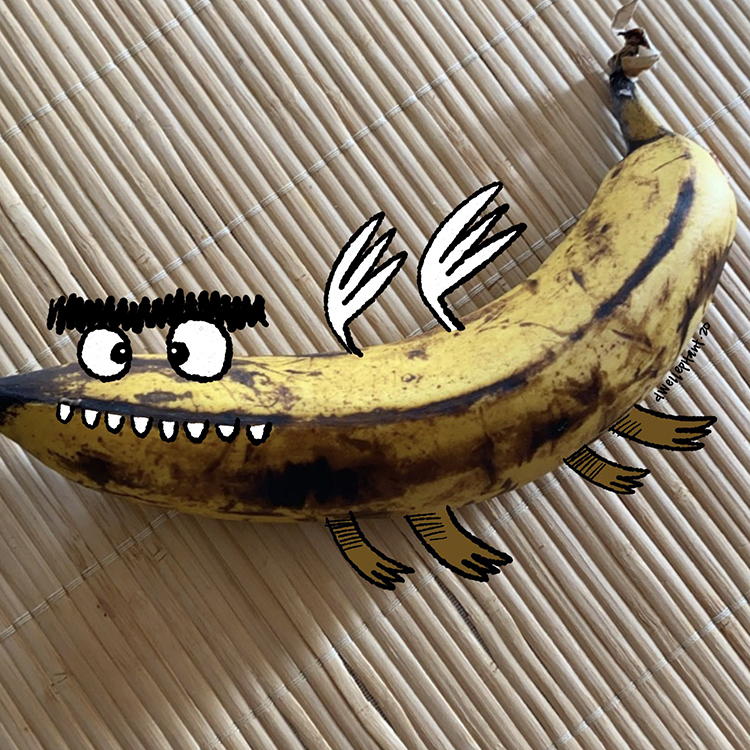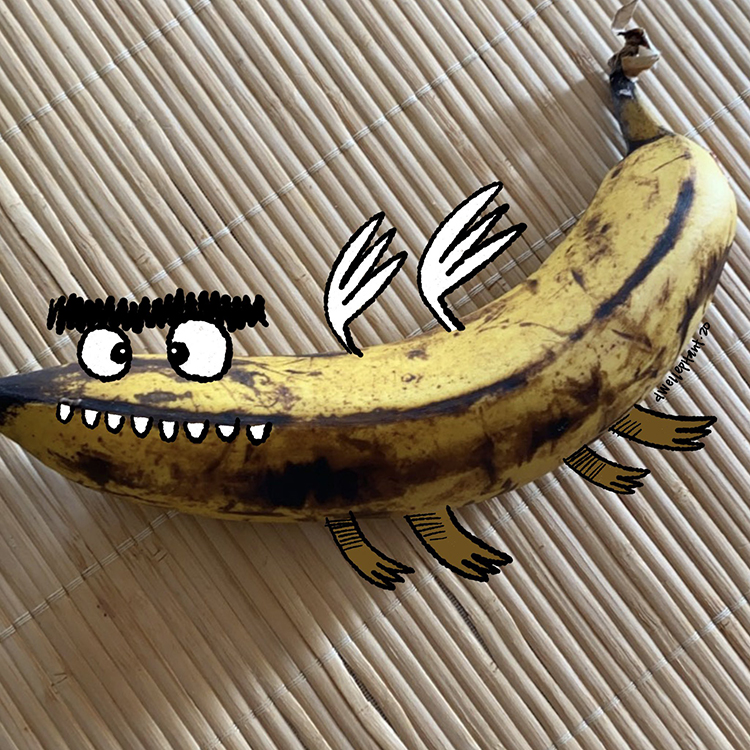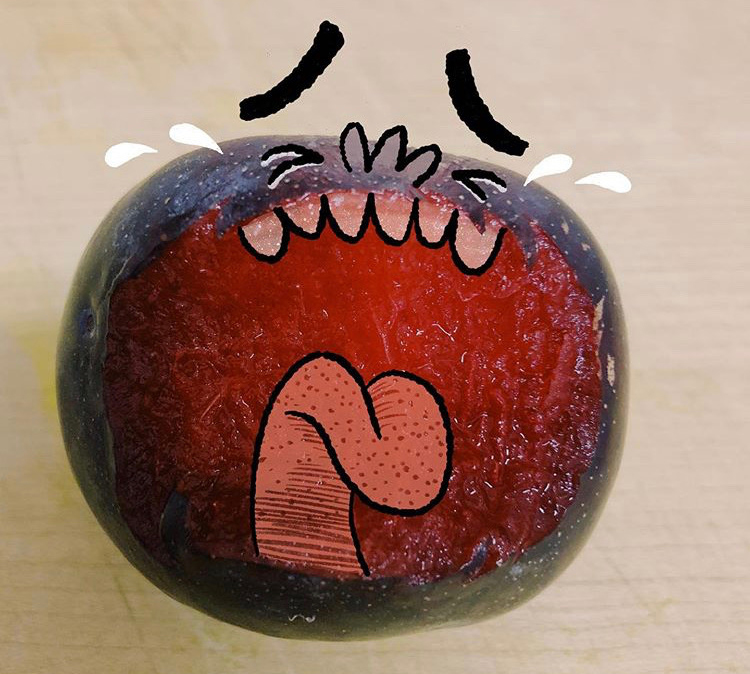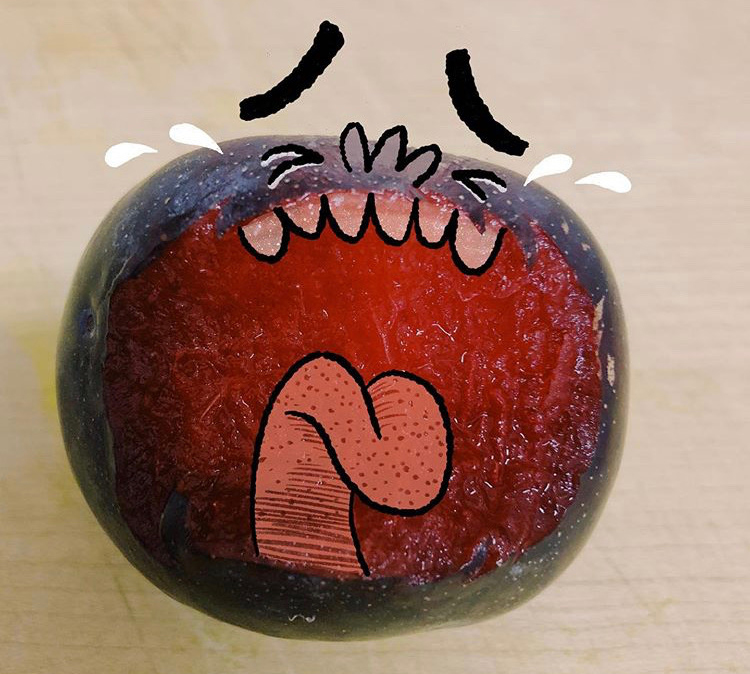 Non-fruit/veggie bonus