Milwaukee is known as the "City of Festivals," and one of its newer festivals will take place Saturday, July 31 and Sunday, August 1. Frida Fest, at Farmhouse Paint & Sip (4511 S. 6th St., 414-404-5858), will pay homage to the great Mexican artist Frida Kahlo, whose surrealist and social justice-themed paintings have inspired artists throughout the decades. There are themes of healing and feminism that run deep in her work, with strong messages of perseverance and gumption.
The festival is the brainchild of husband-and-wife team Jesus and Thaime Nanez, who own one of the food vendors that will be at the fest, Chucho's Red Tacos. "We are very excited to get back to normal and bring this festival to the people of Milwaukee," Jesus says.
"It is very important that we highlight the message of healing in Frida's work," Thaime says. "Now more than ever is a time to promote love and understanding and attempt to repair the fractures that were revealed in society due to the pandemic."
"The message is clear, and we feel that a festival such as this one will definitely show how diverse Milwaukee is," Jesus adds.
The festival will have food and drinks available from 11 a.m. to 9 p.m., as well as art installations from local artists. "We are very fortunate to live in a city with so many artists, and we want to also embody the spirit of Frida, to highlight and help local artists as well," Thaime says.
Installations are not the only things that will make Frida Fest flourish. Historical exhibits will adorn the walls of the buildings on the festival grounds, telling the story of who the artist was, as well as illustrating the tumultuous events and painful experiences that shaped her vision.
"We are very excited to also build a small replica of the courtyard of La Casa Azul [Frida's home in Mexico City] in the center of the festival," Thaime says.
Around this spectacle will be live music from local bands, playing both days. There will also be salsa dancing routines, as well as lessons.
The main activity at the festival however, is the Frida look-alike contest, where the winner will receive a $100 grand prize. The winner will be decided by the festival-goers as opposed to a panel of judges. "The costumes and how imaginative people get is my favorite part of the whole thing," Thaime says.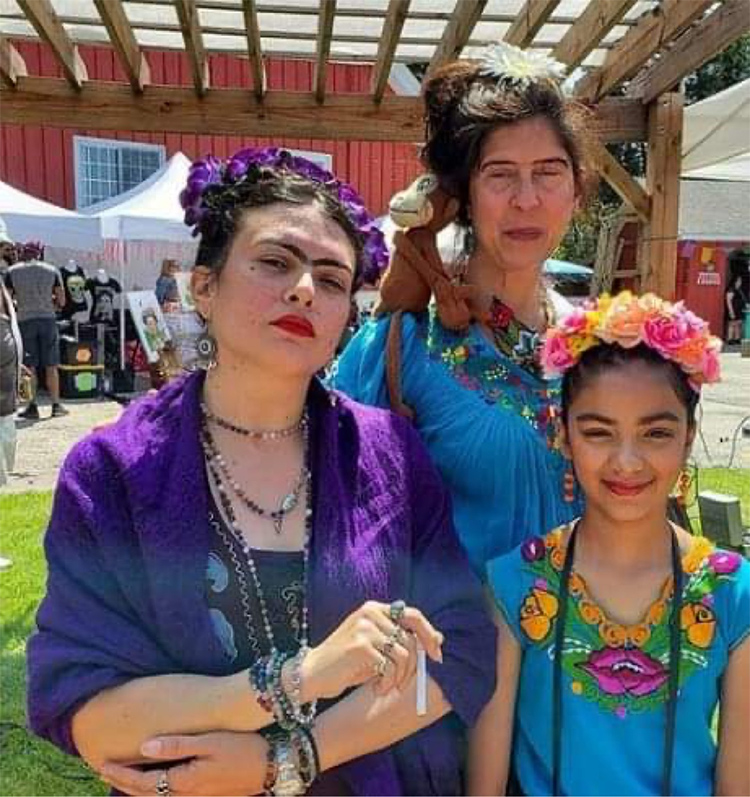 The folks at Farmhouse Paint & Sip are very proud to present this second annual Frida Fest—which should be the third, but last year's installment was unfortunately canceled due to COVID. Last year's Selena Fest was also canceled, but will return this year as well.
Truly, Milwaukee is a "City of Festivals," but also a city where underground culture thrives. When both of those are brought together, we can expect festivals like these from Jesus and Thaime and their team, who will combine both concepts and keep Milwaukee a midwest cultural hub.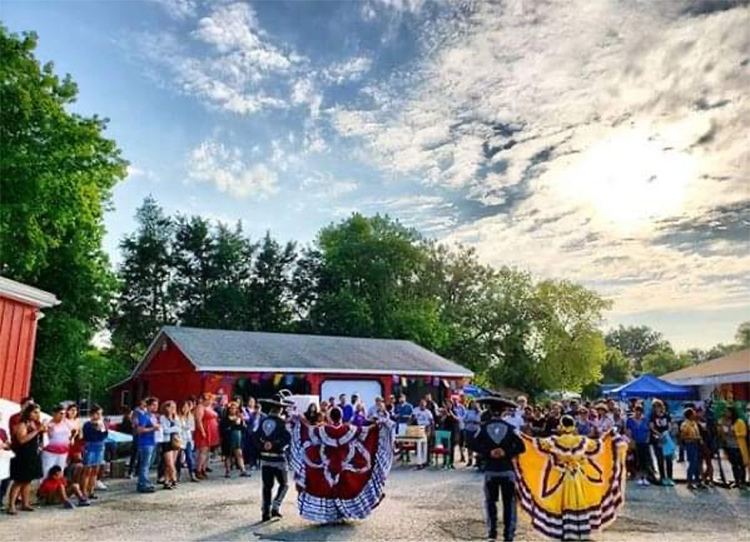 Exclusive articles, podcasts, and more. Support Milwaukee Record on Patreon.
---
RELATED ARTICLES
• Chuy's Red Tacos brings consommé-dipped birria tacos to Farmhouse Paint & Sip