Summer in Milwaukee is the best; summer in the Midwest is even better. Join Milwaukee Record and Miller High Life as we search the city and beyond for the Spirit Of Summer.
For some, the arrival of summer necessitates a trip to Six Flags Great America. It's hard to pass up the allure of state-of-the-art rides, fine festival food, and endless entertainment opportunities within 50 miles of Milwaukee. While we wouldn't dream of dissuading people from venturing to Lake County, Illinois for a day of fun at a steep (but ultimately fair) price, we'd be remiss if we didn't bring up another amusement park that's been brightening Wisconsin's summers since the late 1800s.
A roughly 120-mile trip up I-43 from Milwaukee will bring you to Bay Beach Amusement Park in Green Bay, a municipally-operated source of affordable family fun in a settling that's virtually untouched by time, trends, and inflation.
Since it was founded by Mitchell Nejedlo back in 1892, the plot of land—originally called "Bay View Beach"—near the mouth of the Fox River has taken many forms. It was home to a dance hall. Later, it became a popular swimming destination and a boat landing. In 1901, the park's long-standing fate was cemented when a roller coaster was installed on the grounds. From there, attractions were gradually added, and ownership changed hands in 1911. In 1920, new owners Fred Rahr and Frank Murphy (both of whom served as Green Bay Aldermen) donated the 10-plus acre park, along with all its rides and other amenities, to the city.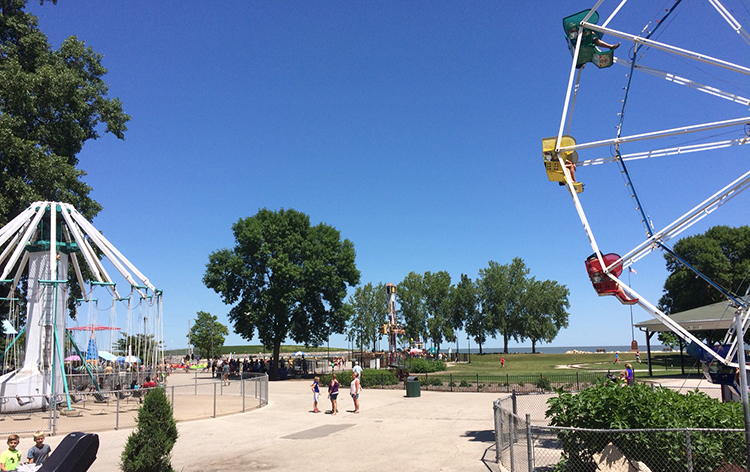 Obviously, none of those early attractions are around almost a century after that generous gift to the City Of Green Bay. However, the welcoming, public, and endearingly old-fashioned spirit of the park has endured through the years. The prices also haven't changed much. There's no charge to park in one of Bay Beach's spacious gravel lots. Entry to the park is free, and guests are encouraged to bring picnic lunches if they so desire. Otherwise, food and refreshments like soda, cotton candy, ice cream, nachos, and popcorn can be had at the park's various "Snack Shacks," with most items priced around $2 and nothing topping the $3.75 mark.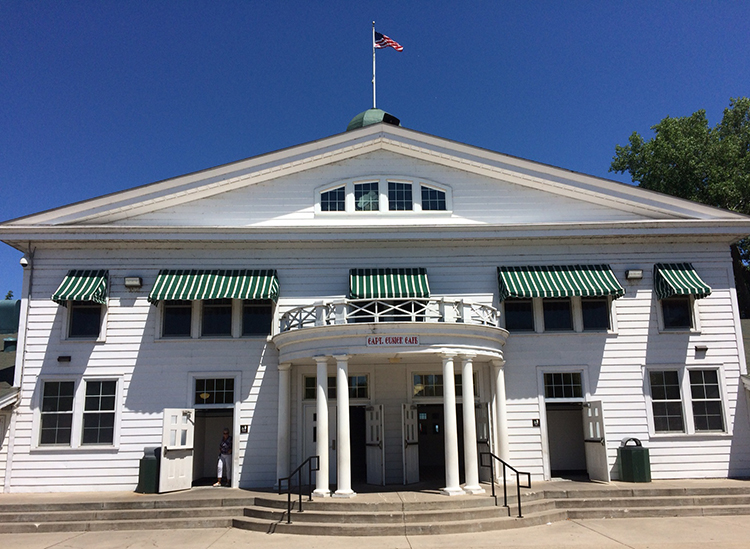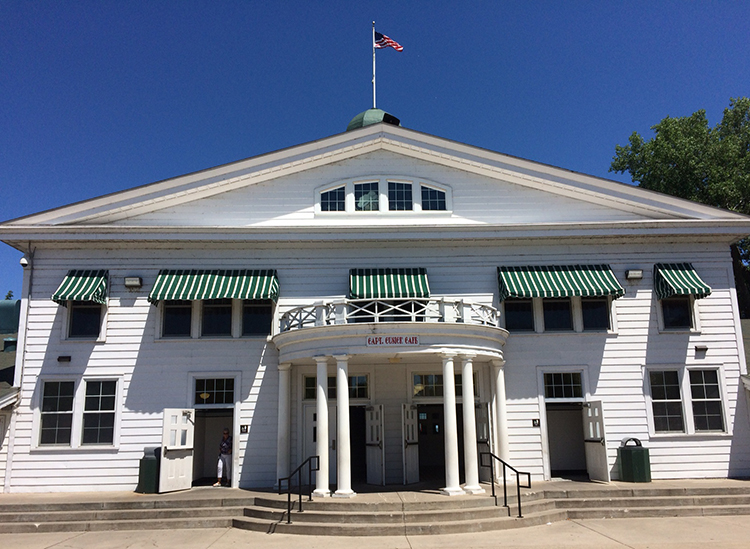 Near one edge of the grounds, an indoor cafe serves up burgers, pizza, hot dogs, cheese curds, brats, root beer floats, and more. Excluding a whole pizza for $9, nothing costs more than $3.50. The affordability extends to Bay Beach's attractions. Rides operate on a ticket-based economy. Every ticket costs a quarter, and most of the park's 22 rides require one or two tickets (25 cents or 50 cents).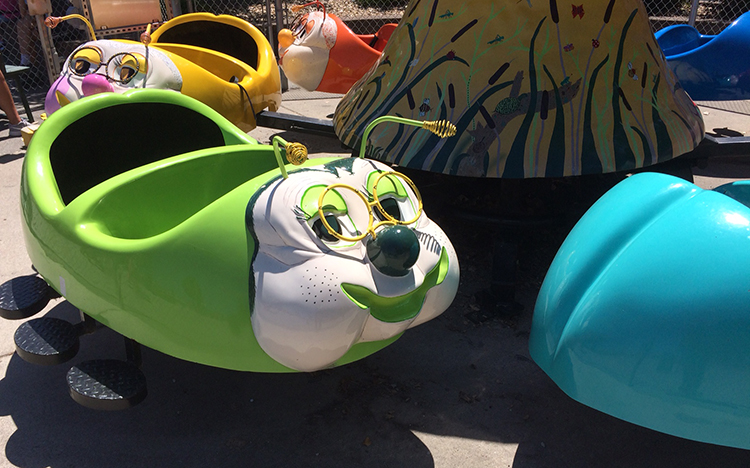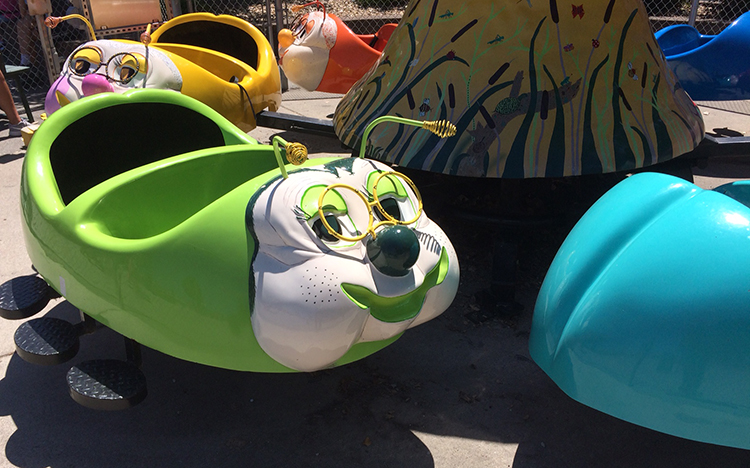 Of the near-two dozen rides, seven are of the "Kiddie" variety. A ride on the Lady Bugs or Granny Bugs (above) set parents back a quarter.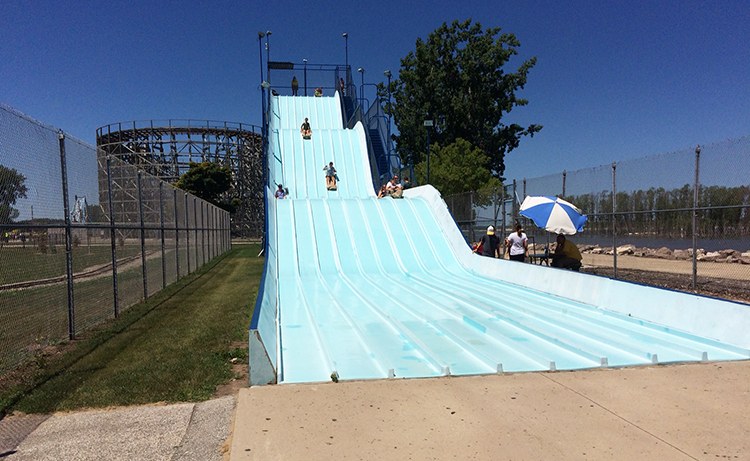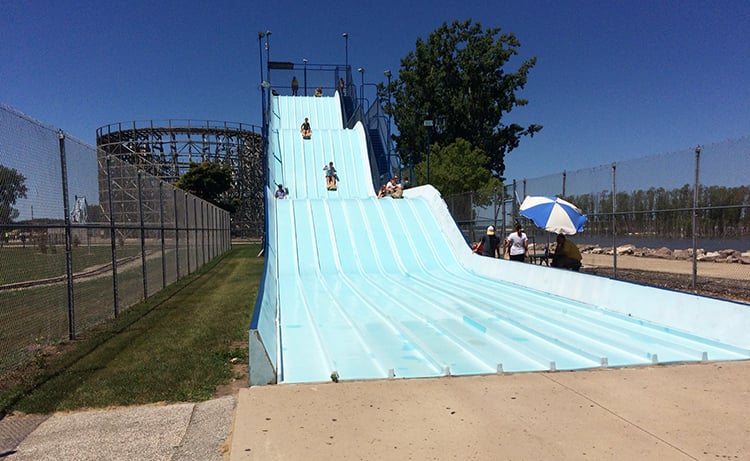 "Family Rides" typically cost 50 cents, and range from the 100-foot Magic Mountain Slide that's been in operation since 1971 (reconditioned in 2007) to the Merry-Go-Round that's also been spinning since 1971.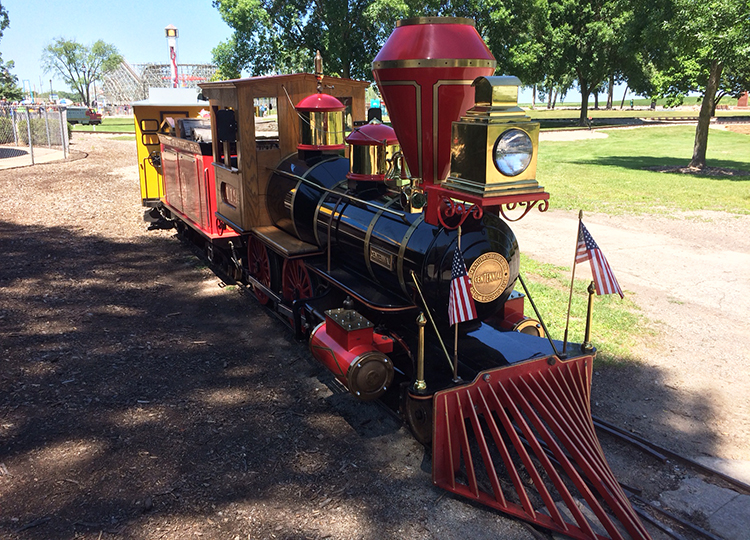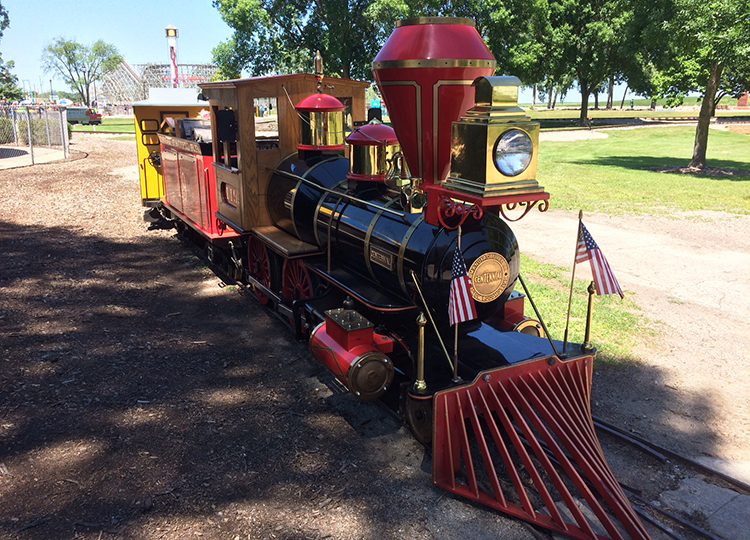 The train—widely considered to be Bay Beach's favorite ride—has been giving families tours of the park since 1956.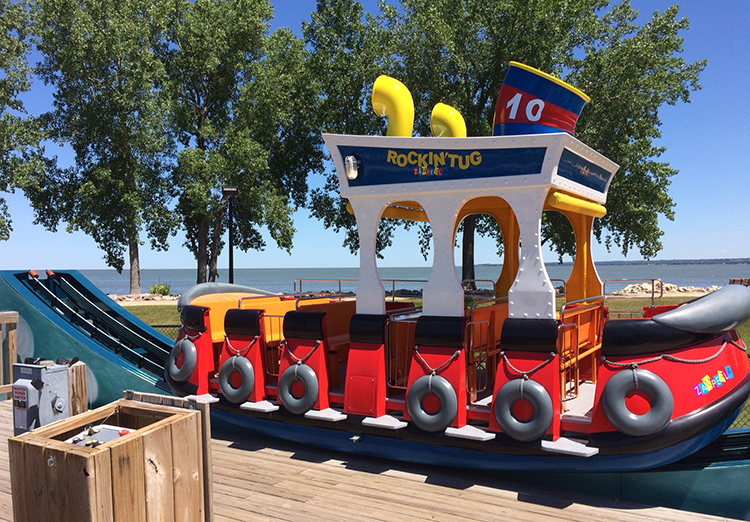 Meanwhile, the Rockin' Tug has ushered in a new era of enjoyment when it was brought in two years ago.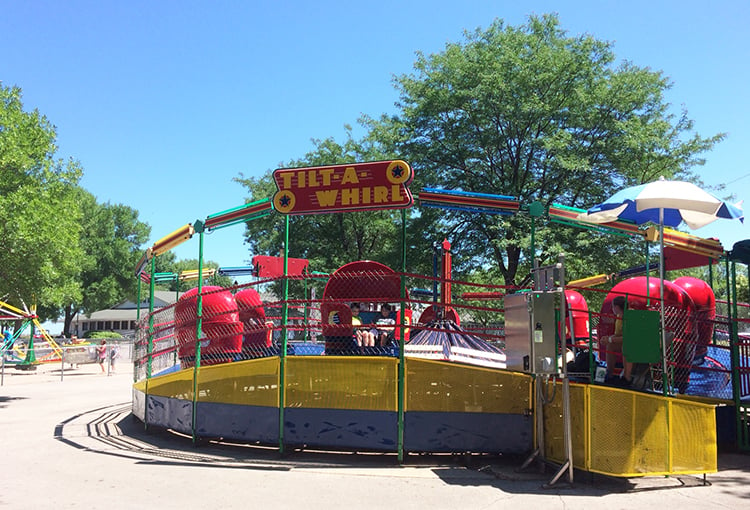 Though new attractions have been implemented in recent summers, the park's identity rests heavily on a few Bay Beach favorites. The Tilt-A-Whirl has been in rotation in more ways than one since 1982. Milwaukee singer-songwriter Trapper Schoepp wrote a song about the Tilt-A-Whirl, its bumper cars, and The Scat in his 2017 effort, Bay Beach Amusement Park, a concept album about the park.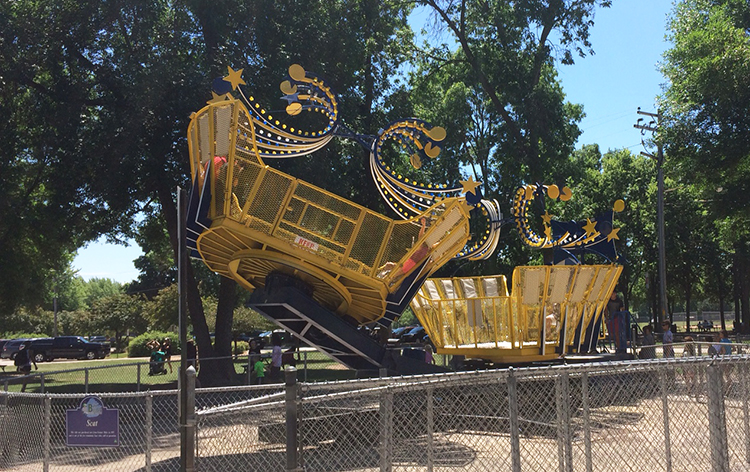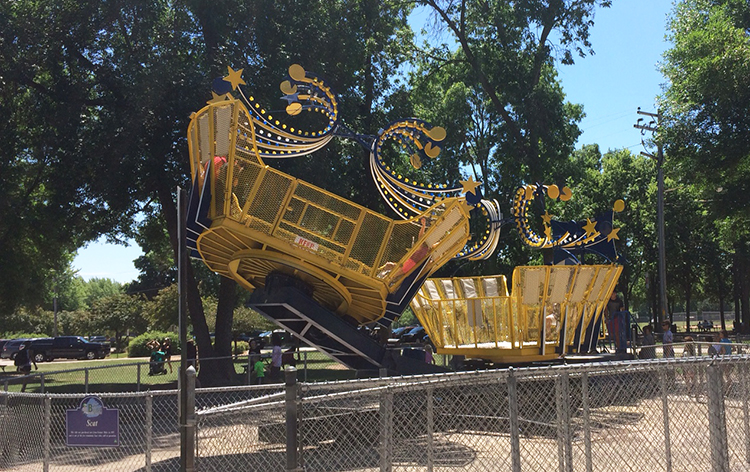 "Bay Beach is a Wisconsin institution," Schoepp says. "Unlike the big box amusement parks like Six Flags, ride tickets are still a quarter, and there's a strong sense of history there. It's feels a little dangerous, too. They don't strap you into the rides like you're flying to the moon."
Schoepp used the well-known attractions of the beloved Green Bay park as a songwriting tool for the record. He considers himself to be an unofficial Bay Beach ambassador and he even planned the record's release to coincide with the park's 125th anniversary celebration, which his band played.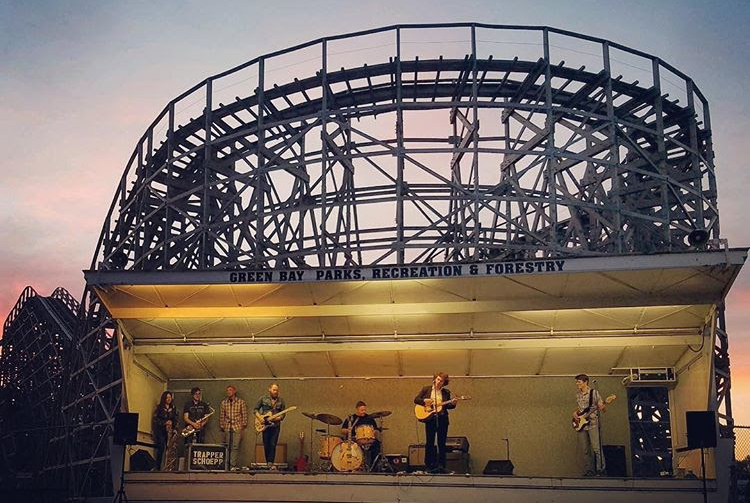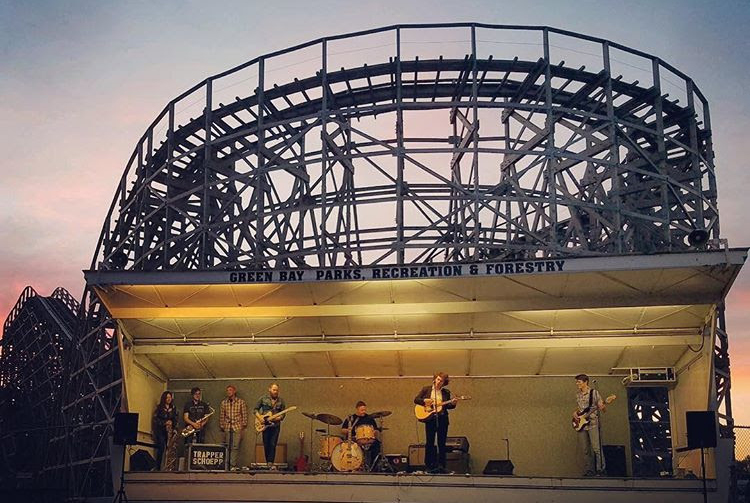 "I found the classic rides to be ripe with metaphor. The roller coaster has always been used as a metaphor to describe life, but all the rides there spoke to me in musical terms," Schoepp says. "The 'Bumper Cars' are, of course, such a great metaphor for what's happening in American politics right now. 'Tilt-A-Whirl' has such a romantic swirling feel and you get those butterflies in your stomach like a high school crush."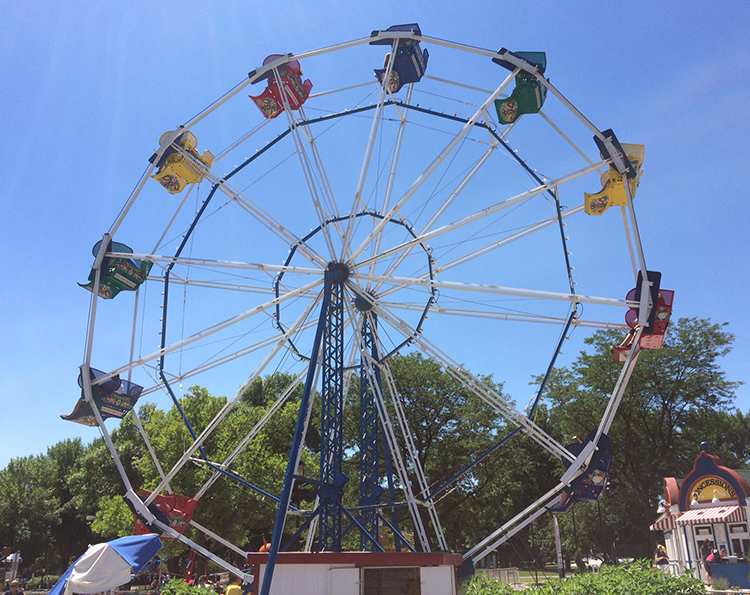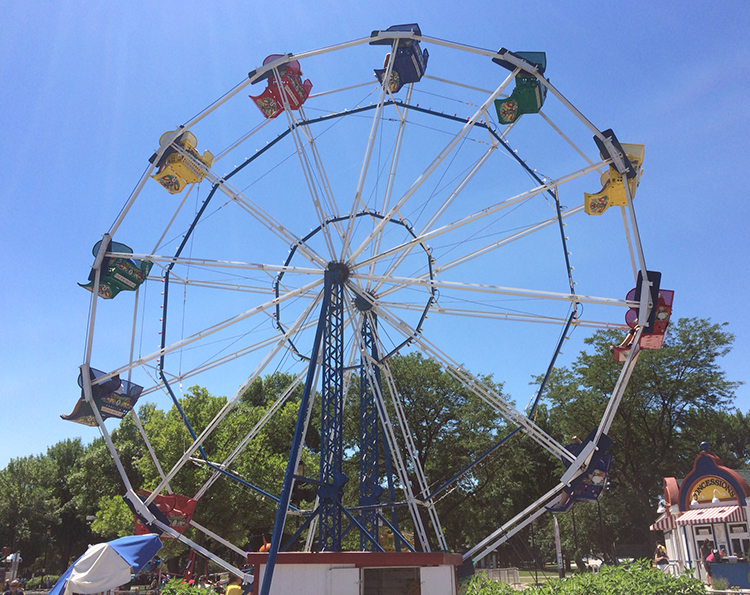 Bay Beach Amusement Park ends with a song called "Ferris Wheel" that seems to nod to the park's longevity.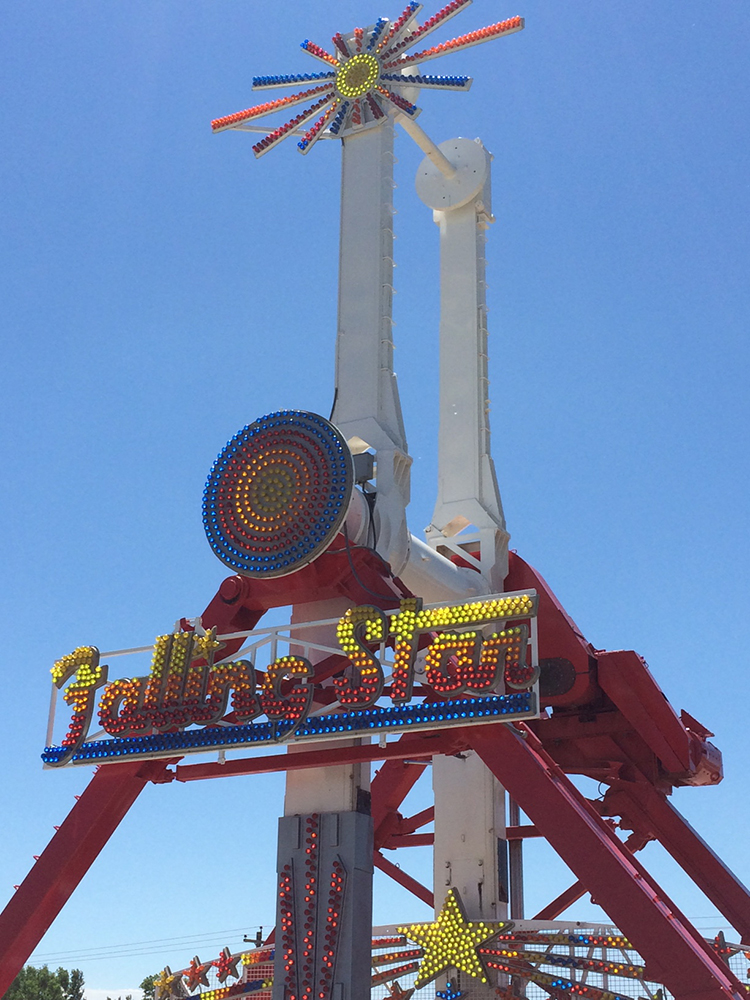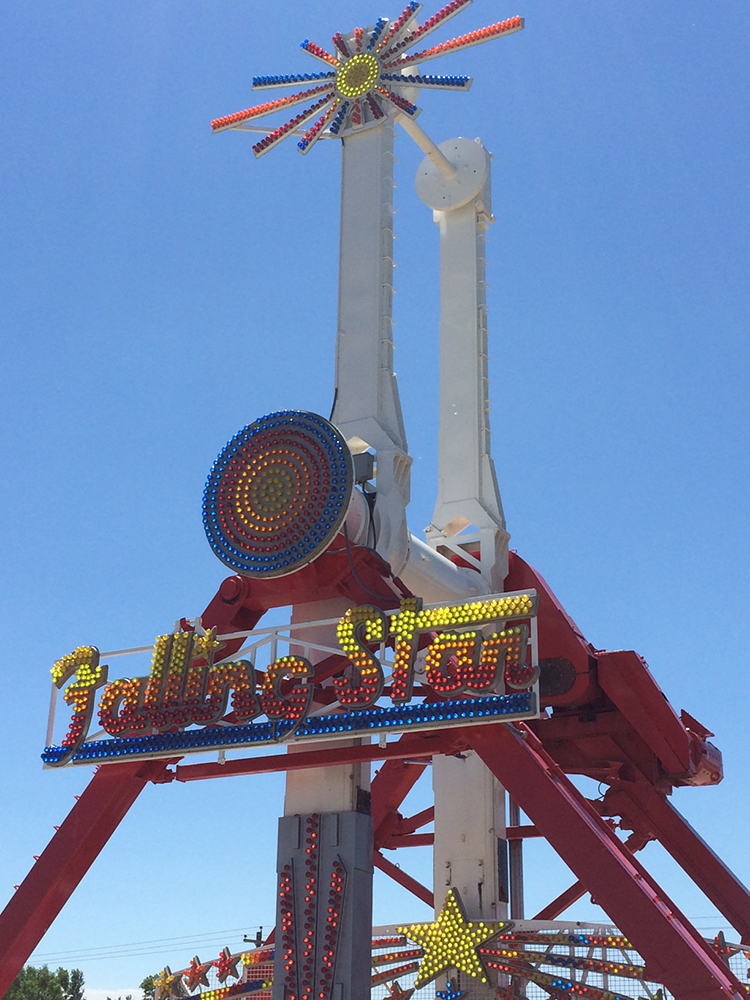 The installation of rides like the Falling Star (which made its debut on opening day in 2017) shows that Bay Beach isn't resting on its laurels. Rather, it's building a bright future on the strong, unshakable foundation of its rich past.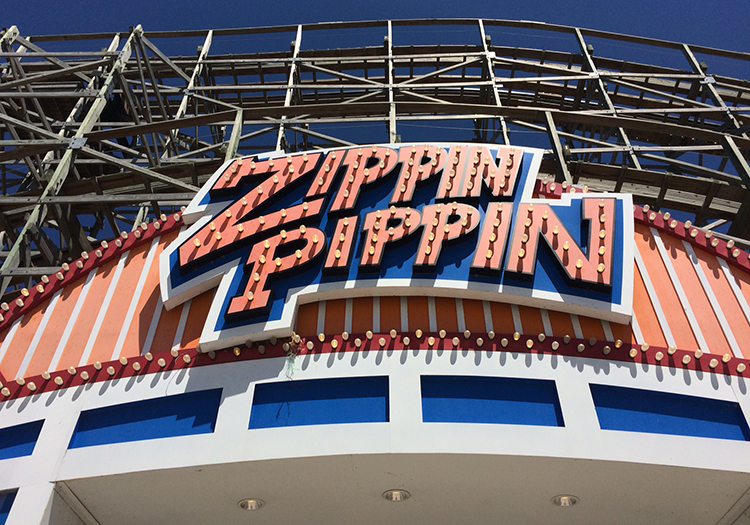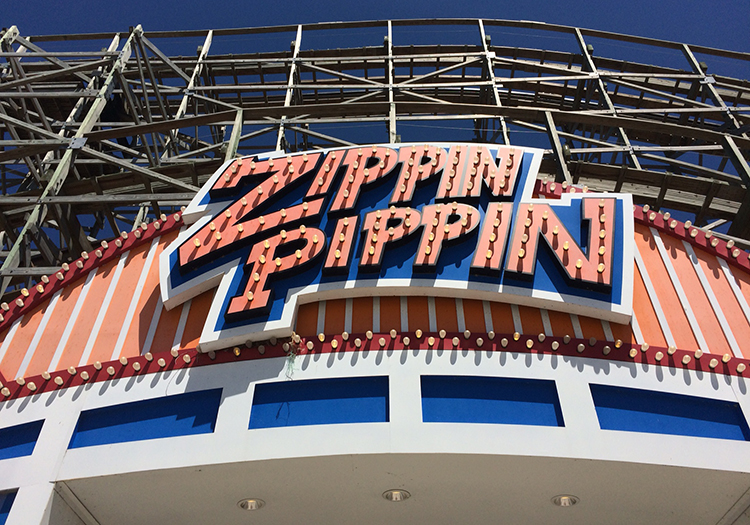 One of Bay Beach's most important attractions is also one of its newest. The Zippin Pippin is the park's lone roller coaster. At a whopping four tickets ($1 value), it's Bay Beach's single most expensive ride. Schoepp chronicled the famous coaster on his record. Originally built in 1923, the Zippin Pippin is said to have been Elvis Presley's favorite roller coaster. The King famously rode the Pippin at Memphis-based Libertyland just eight days before his death in 1977. It ran there until 2005. Five years later, Bay Beach purchased naming rights as well as the original design for the Zippin Pippin and rebuilt the coaster with all new materials. Its maiden voyage was May 7, 2011.
There's no better symbolism of Bay Beach's unique identity than the Zippin Pippin. It's a functional and shimmering representation of something historic and timeless. Less than two hours up the Interstate, there's an old, familiar Wisconsin entertainment destination that continues to serve up new smiles and fresh memories each and every May through the end of September. Safely contained on the tracks of tradition and strapped in tightly for a fun and fruitful future, Bay Beach will ride on in the hearts of kids, families, and budget-conscious thrill-seekers for generations to come.