Among the best (and most-read) things to happen in the city this year was the unexpected announcement back in October that Milwaukee will be getting a new USL Championship team. For those who aren't aware, the USL is the second-highest tier of professional soccer in the United States, right behind Major League Soccer (MLS).
The newly-minted franchise will play in an 8,000-capacity soccer stadium that's being built in the new downtown Iron District MKE on a parcel of land that's " by N. 6th Street to the East, N. 10th Street to the West, and W. Michigan Street to the North." In the weeks since that exciting news was announced, "Milwaukee Pro Soccer" has been active on social media, in merchandising and ticket sales, and with on-site presence at a number of area World Cup events. The club seems organized, mobilized, and focused on long-term success as part of Milwaukee's increasingly vibrant sports landscape. However, one major question remains. What will this soccer club be called?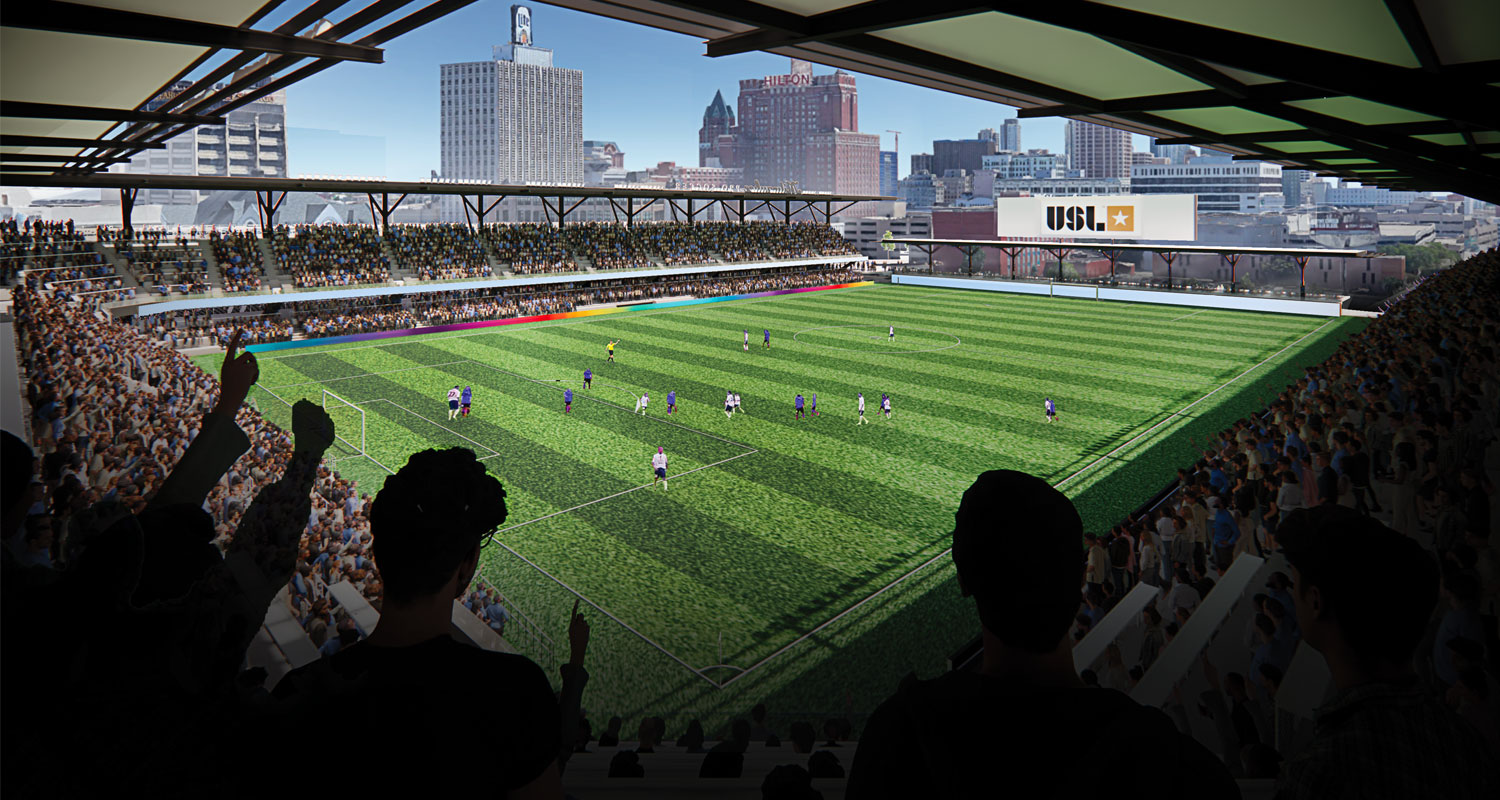 Today, the entity currently/temporarily known as Milwaukee Pro Soccer reminded folks they are still accepting fan submissions to help name the team for another 48 days. To us, that means one of the following two things: They've yet to receive a submission they deem to be good enough to serve as a team name. They've received a few submissions they're considering, but they're hoping more input will help thin the field of potential names and give them a clear winner. Come to think of it, it's always possible the name is already determined, but they're hoping that continuing to push the illusion of fan input will drum up more social media engagement and press from local publications. We're overthinking this!
ANYWAY, the deadline to submit name ideas is January 31, 2023. The submission form asks for your name, email address, idea for a club name, and the reason you choose that name. It's as easy as that! As you ponder your idea(s) for what to call Milwaukee's new USL Championship Team, allow us to get the ball rolling with these suggestions:
• Cream City Creamers
• Milwaukee Cream Bois
• Just keep it "Milwaukee Pro Soccer" and be done with it
• Cream City Kickers
• Milwaukee Cream Boyz
• Milwaukee Cream Boiz
• Milwaukee Creamsmen FC
• Manchester Segregated
• Some type of play on the name Pelé that's spelled "Palé" because Milwaukee gets no sunlight for six-plus months of the year
• Milwaukee Cream Team
• Milwaukee Cream Boys
• The Soccer Bucks
We're pretty sure they're going to pick one of those names, but we still invite you to send some of your own ideas in by January 31. Good luck!