Five months after announcing that, holy crap, Milwaukee is getting a new 8,000-seat soccer stadium in the new downtown Iron District MKE, details of the team that will play in that soccer stadium have been revealed.
Officials from Kacmarcik Enterprises, Milwaukee Pro Soccer, and the United Soccer League (USL) announced Wednesday that, holy crap, Milwaukee is getting a new USL Championship team. The USL is the second-highest tier of professional soccer in the United States, right behind Major League Soccer (MLS).

"This is an announcement we've been working towards behind the scenes for years, and I'm thrilled to bring high-level professional soccer to the city of Milwaukee," said Jim Kacmarcik, Chairman and CEO of Kacmarcik Enterprises, which owns the rights to the USL Championship franchise. "Major cities have professional soccer clubs, and we're proud to deliver that to Milwaukee—a premier sports city with a rich soccer culture that runs deep throughout our community. This club, and the entire Iron District MKE project, share an ambitious vision of making a positive impact on the city of Milwaukee, and we can't wait to get started."
A press release notes that "the announcement marks the establishment of the first professional outdoor soccer franchise in Milwaukee since 2002, when the Milwaukee Rampage dissolved."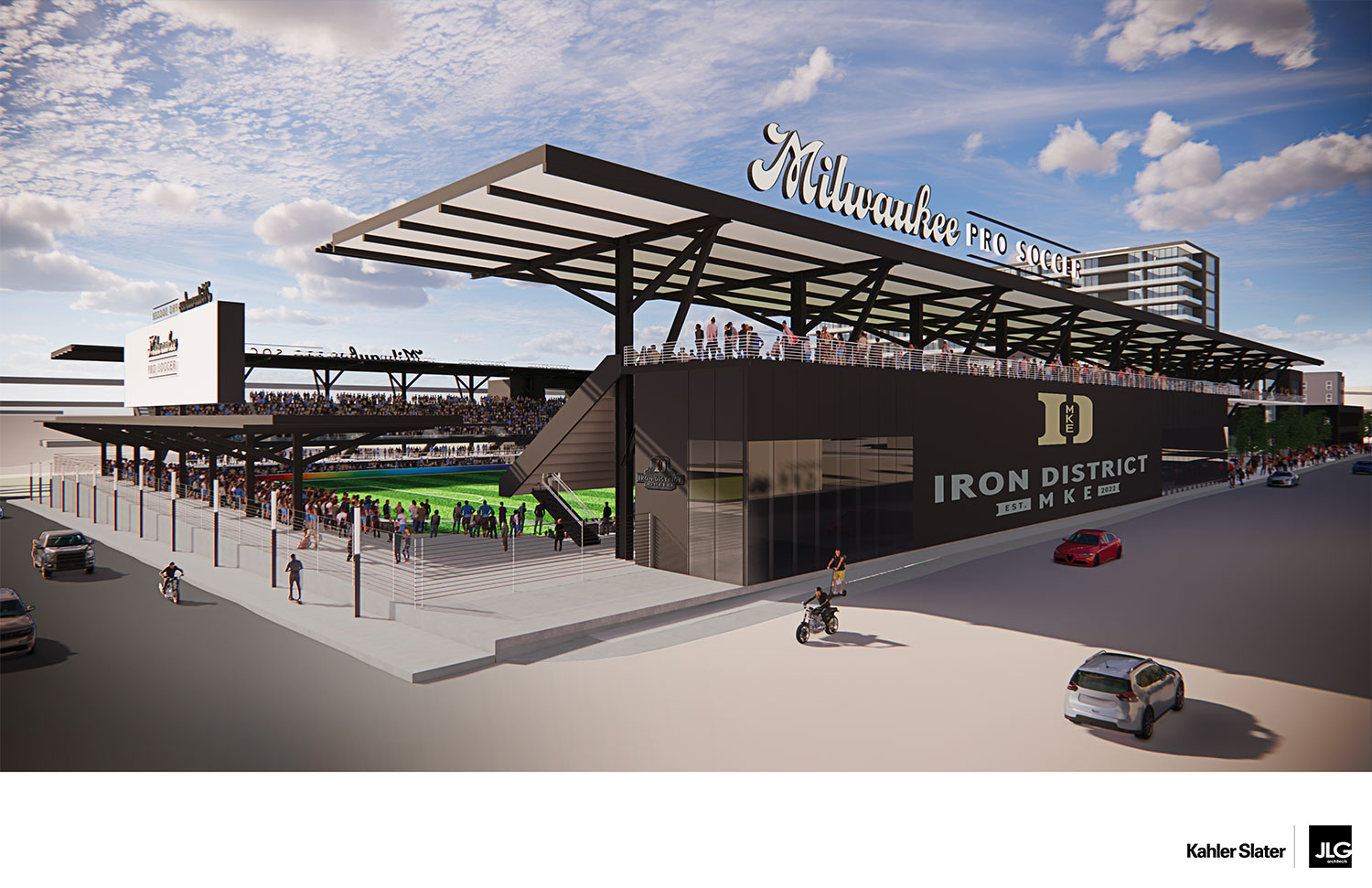 "In discussions with the developers for Iron District MKE and representatives from Milwaukee Pro Soccer, it's clear that this group's progressive and ambitious plans can have a transformative impact on an area of our city that needs this kind of investment," Mayor Cavalier Johnson said. "We are proud to welcome the USL Championship to Milwaukee. I commend the entire Iron District MKE and Milwaukee Pro Soccer group on the inclusive, community-focused approach they are taking with this project."
Milwaukee's USL team is currently unnamed, though you can help change that. A Name The Team Campaign has been launched to "determine the club's name, and inform decisions around the team's crest, colors, and overall aesthetic."
Construction of The Iron District MKE is set to begin later this fall. The development is "bordered by N 6th Street to the East, N 10th Street to the West, and W Michigan Street to the North." In addition to the soccer stadium, it will boast a 3,500-capacity indoor concert venue operated by the Pabst Theater Group. The Iron District MKE will also feature "a 140-unit residential component, boutique hotel, in addition to dining, nightlife and retail operations."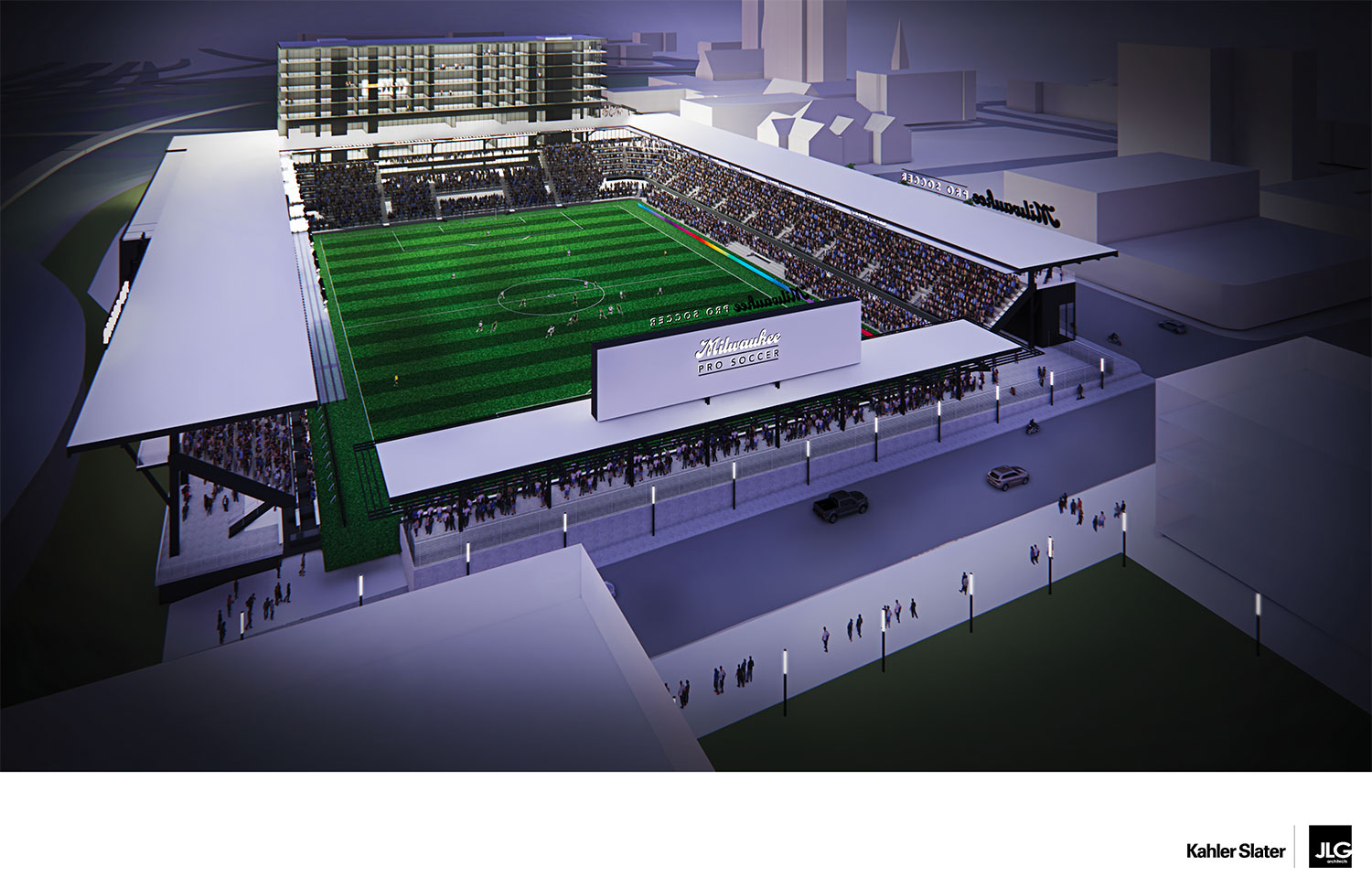 Exclusive articles, podcasts, and more. Support Milwaukee Record on Patreon.
---
RELATED ARTICLES
• Holy crap, Milwaukee is getting a new 8,000-seat soccer stadium and 3,500-person concert venue