We're no stranger to writing about LeRoy Butler here at Milwaukee Record. Through the years, we've interviewed the Green Bay Packers legend and Pro Football Hall Of Fame finalist. We released an animated video of Butler talking about inventing the Lambeau Leap. We even had a special correspondent write about attending his wedding. (Okay, it was my mom.)
So, of course, when we learned the All-Pro safety had a new vodka brand, we knew we had to write about that too. Recently, Butler's "Leap Premium Vodka" hit select liquor stores and retailers throughout metro Milwaukee and elsewhere in Wisconsin. We made our way to Ray's Wine & Spirits earlier this week to pick up a bottle. If you're looking for some ways to take the Leap during Sunday's game, we decided to make up a bunch of cocktails centered around LeRoy Butler's new premium vodka.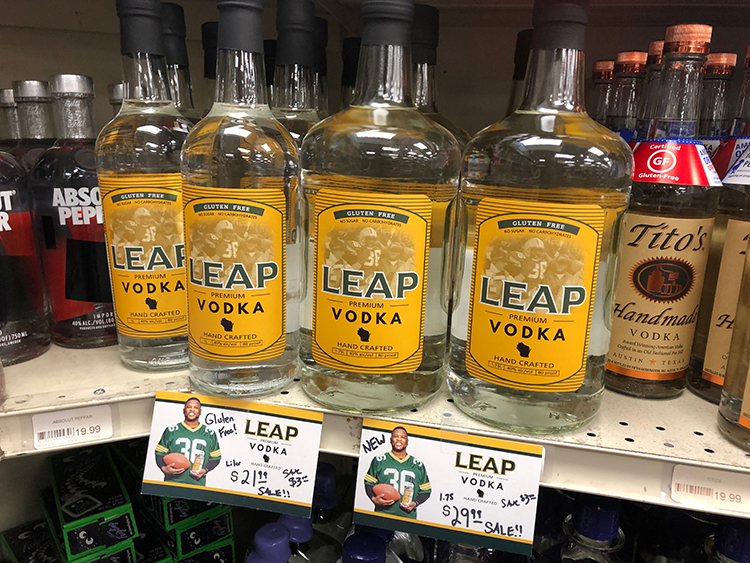 Legendary Lemonade
Tie one on Wisconsin-style (or "On, Wisconsin!" style) with a Legendary Lemonade, featuring two parts Leap Premium Vodka, 8 ounces of Robinade Old School Lemonade, and ice cubes combined in a Milwaukee Bucks pint glass. If you don't have a Bucks glass, a Badgers glass will do in a pinch.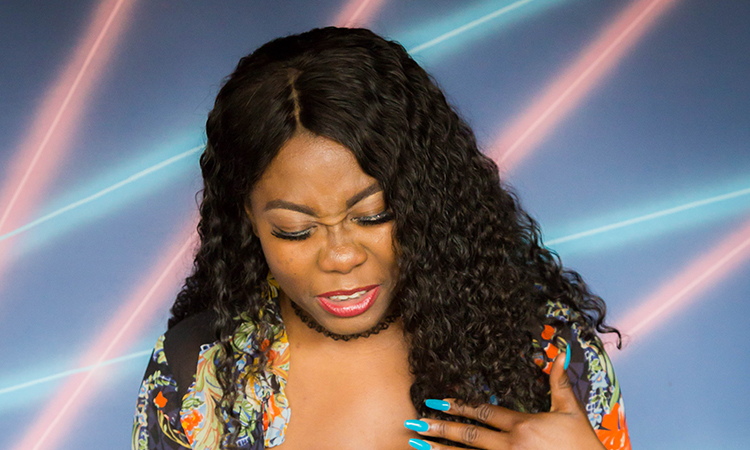 The Border Battle
Mix one part Leap Premium Vodka with one part Jeppson's Malört. Serve over ice. Probably make a face like Kaylee Crossfire is making in the picture above.
The Nick Collins
Um, it's just a Tom Collins that's made with Leap Premium Vodka instead of gin. You get the idea!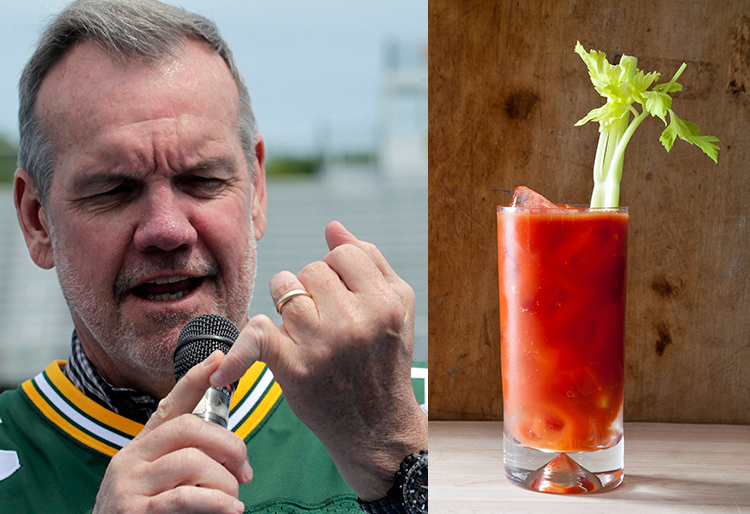 The Bloody Larry
This is a traditional Bloody Mary that's made with Leap Premium Vodka. Bend the celery stick at a sharp angle as a gruesome homage to ex-Packers center Larry McCarren's jacked up pinky finger.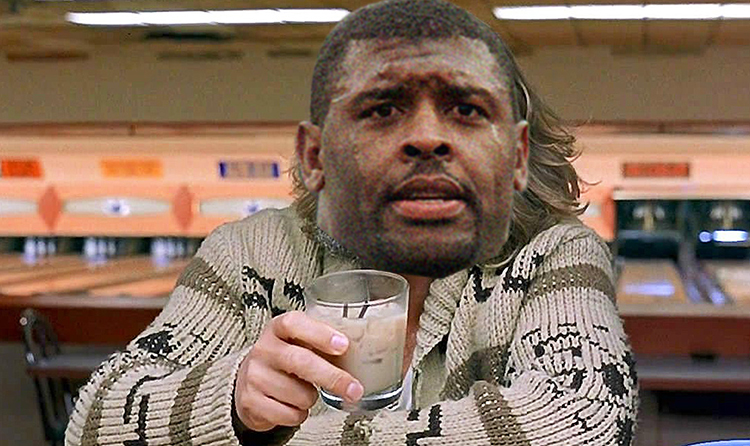 Reggie White Rushin'
Wet your whistle and honor two '90s era Packers at the time with the Wisconsin take on a White Russian. The Reggie White Rushin' features five parts Leap Premium Vodka, two parts coffee liqueur (we recommend Great Lakes Distillery's Good Land Coffee Liqueur), and three parts RumChata. Serve over ice in an old fashioned glass. You might not like it, but that's just, like, your opinion, man.
Cause-Mo (Fumbles)
This is pretty much just a double dose of Cosmopolitan. If you mix three ounces of Leap Premium Vodka, half an ounce of lime juice, half an ounce of Triple Sec, half an ounce of cranberry juice, and two cups of ice in a shaker—shaking vigorously for no longer than 36 seconds—and serve in glassware of your choosing (no need to get fancy here!), you'll be feeling good and dropping things in no time. Just like LeRoy did during to opposing quarterbacks during his 20.5 career sacks, this drink will sneak up on you fast and knock you on your butt.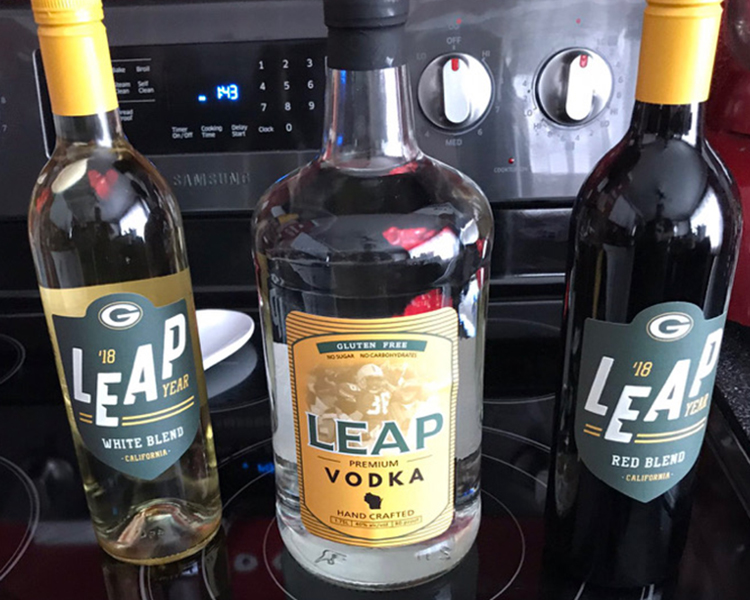 36 Sangria
Last weekend, someone posted a picture of some Leap Year wine on Twitter. If you can manage to find some of the 2018 Red Blend, go ahead and mix it with some Leap Premium Vodka, apple slices, orange juice, lemon lime soda, and whatever else you have around the house.
The ScrewDriver
Both LeRoy Buter and Donald Driver are fan favorites that have stood the test of time. The same could be said for the Screwdriver. Typically, this morning-suited highball has twice as much orange juice as it does vodka, but feel free to pour half orange juice and half Leap Premium Vodka in a glass with some ice cubs for a balanced offensive and defensive attack. Then party like it's 1999…or 2000 or 2001, the three years Driver and Butler played together.
BONUS FOOD RECIPE
Gameday Penne alla Vodka
Why not cook with some Leap Premium Vodka while you're at it? If you're looking for a meal to pair with any of these cocktails and to enjoy during a game, we suggest making some Penne alla Vodka. Here's a good recipe. And double down by subbing some ground pork from Butler's new Gameday Brats in the place of prosciutto.