We just released our list of the 25 best Milwaukee albums of 2014, and sadly, tireless local comedic songwriter Pat McCurdy and his stunning 1992 album, Pat In Person, didn't make the cut. But in a year that saw Shepherd Express readers crowning the BoDeans the best rock band in the city, anything's possible for someone who still claims to be big with the "college crowd." So yeah, the Milwaukee Admirals unveiled a Pat McCurdy bobblehead today, which sounds about right.
The timely promotion is being co-sponsored by Milwaukee's hoping-to-be-funded National Bobblehead Hall of Fame, and coincides with McCurdy's upcoming performances at the December 26 and April 10 Admirals games. 5,000 (!) lucky (?) fans attending the April match will come home with a doll, which may or may not play an Admirals version of "We Love The Green And Gold" when bobbled. Let's look on it and despair, courtesy of @BobbleheadHall: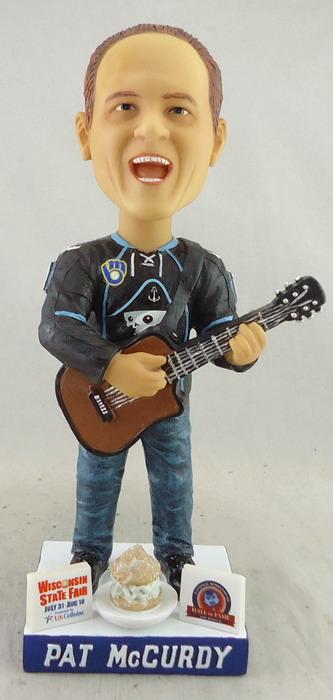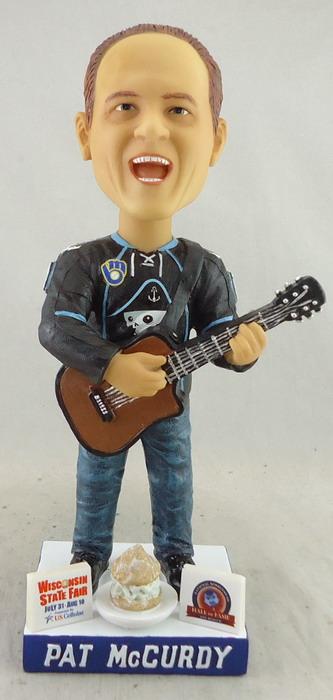 Where do we begin? The leather jacket Admirals jersey? The Brewers badge? The cream puff? What wonders lie on the back of the Pat McCurdy bobblehead? Will it have a synthetic ponytail, a la the Derrick Turnbow bobblehead? As always, we'll keep you posted.