If our records are correct, WMSE's 18th annual Rockabilly Chili Fundraiser—held on March 8, 2020—was one of the last big things we did before everything went down the drain. Thousands of people packed into the MSOE Kern Center, rubbing shoulders and drinking beer and eating chili? What a beautiful, beautiful dream.
So yeah, WMSE's 19th annual shindig will obviously be different, but it's still happening!
"The week of April 5-11, 2021 Rockabilly Chili is going to rock your favorite neighborhood restaurants, cafes, caterers, storefronts and food trucks," reads a WMSE press release. "It's a fun, safe way to enjoy the chili you've come to know and love while also patronizing WMSE's partners. When you pick up their contender for this year's Rockabilly Chili competition, you get some amazing eats, support a local establishment and a portion of the proceeds from each chili sold goes to support your favorite radio station, WMSE. It's a win, win, win!"
Indeed it is. Wanna have your restaurant, cafe, catering service, storefront, or food truck take part in this year's Rockabilly Chili? Contact WMSE Account Manager Jeff Redmon at [email protected] or at 414-277-7246. And yes, there will still be voting and awards for the best meat, veggie, heat, and unique chili. More info to come!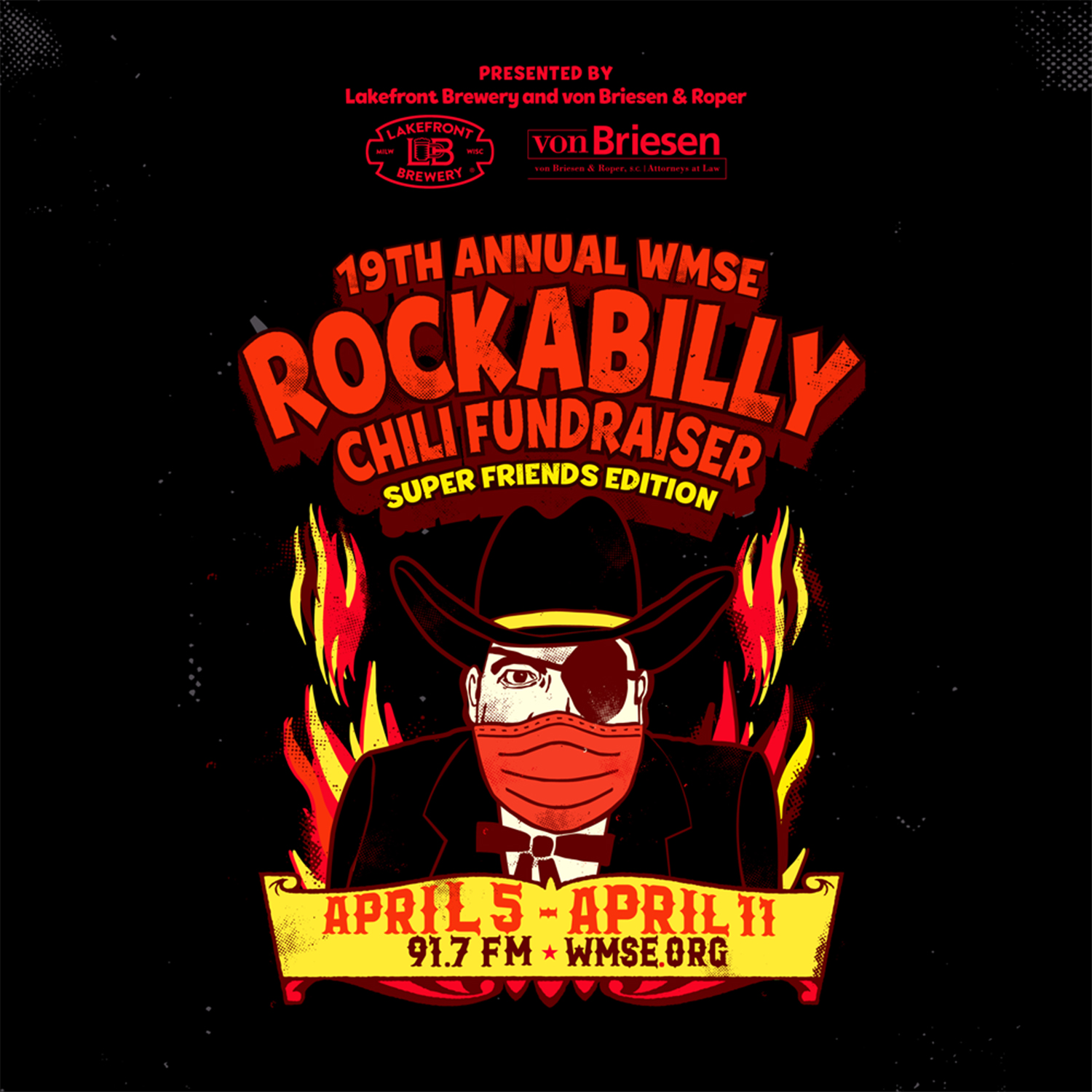 Exclusive articles, podcasts, and more. Support Milwaukee Record on Patreon.
---
RELATED ARTICLES
• Experience all of WMSE's Rockabilly Chili Fundraiser in 90 seconds
• Here are the winners of WMSE's 2020 Rockabilly Chili Fundraiser
• Here are the winners of WMSE's 2019 Rockabilly Chili Fundraiser
• Here are the winners of WMSE's 2018 Rockabilly Chili Fundraiser
• Here are the winners of WMSE's 2017 Rockabilly Chili Fundraiser
• Here are the winners of WMSE's 14th annual Rockabilly Chili Fundraiser