In case you missed it, Red Bull's long-running Flugtag event—in which folks construct their own ridiculous "flying" machines and "fly" them off a ramp into a body of water—is set to make its Wisconsin/Milwaukee debut Saturday, July 16 in Veterans Park. "The iconic Red Bull event takes place July 16 and challenges Midwesterners to launch one-of-a-kind airships off a 27-foot flight deck erected in the historic Veterans Park and into Lake Michigan," explains a press release. Need we say more? ("Flugtag," by the way, is German for "flying day.")
And now we know what some of those one-of-a-kind airships will be. Since the event was announced back in March, a host of homegrown teams have signed up for the mayhem. Here are five of the zanier teams, complete with sketches of their contraptions. (Descriptions courtesy of Red Bull.)
COMING TO AMERICA
When Waukesha's Scott Rademaker, Josh Rademaker, Mike Hansen and Nick Vonrueden signed up for karaoke at the same beer club one night, history was made. With battle drums, war horns and massive amounts of body hair, the team is gearing up to prove that Vikings flew over the Atlantic long before "Chris" drifted over. The long-time adventure seekers will also use entirely sustainable materials in developing their airship. Valhalla!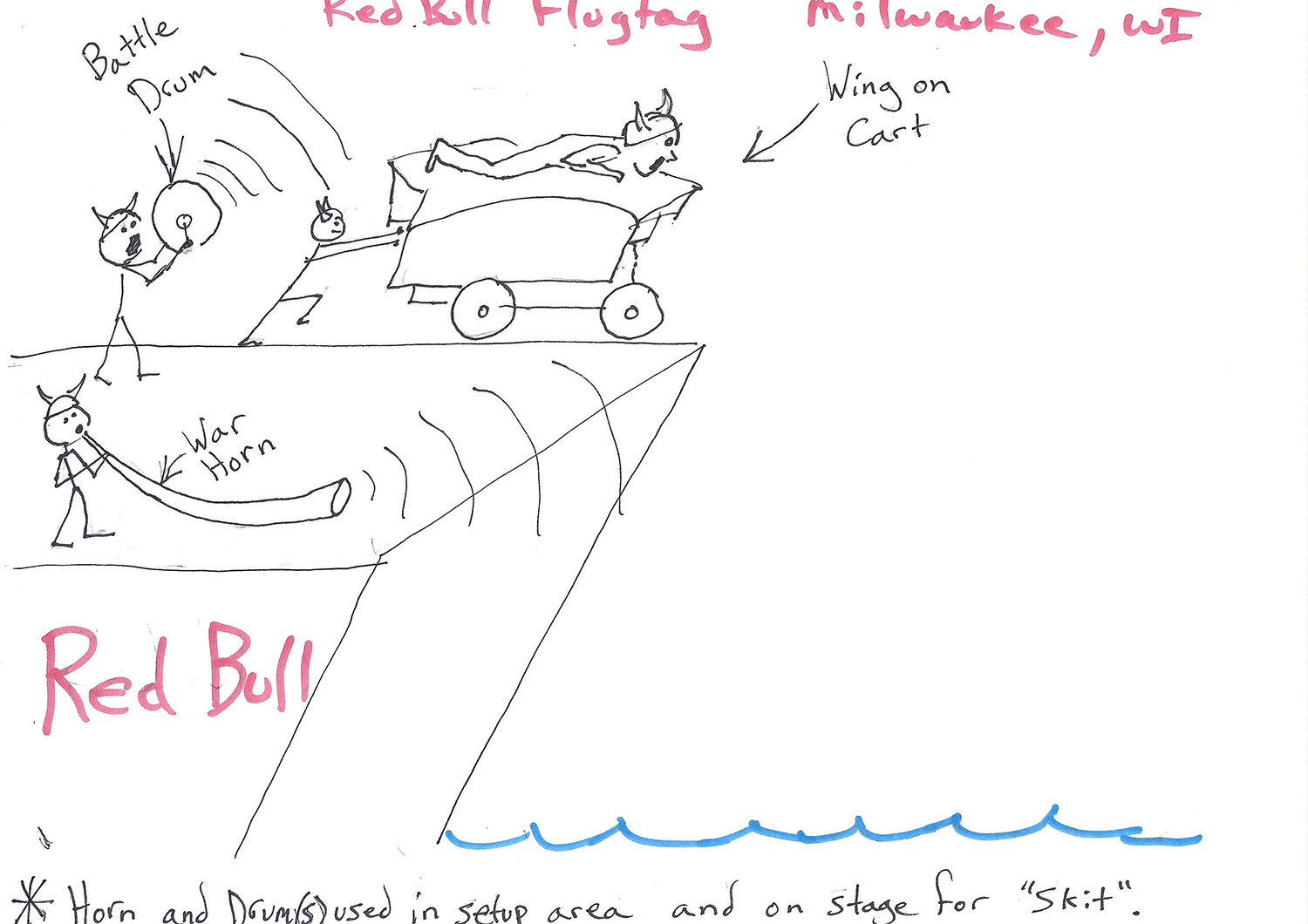 KN95 KRUISERZK
This Germantown team of self-proclaimed "nerds" work in the technology department of Direct Supply – an employee-owned Milwaukee company dedicated to supporting senior living and healthcare organizations. Beginning with an elaborate dance number complete with walking canes, the team will use a floating gurney to launch the "Direct Supply Drop Ship" – a winged shower chair and XXXXXXL KN95 mask – into Lake Michigan.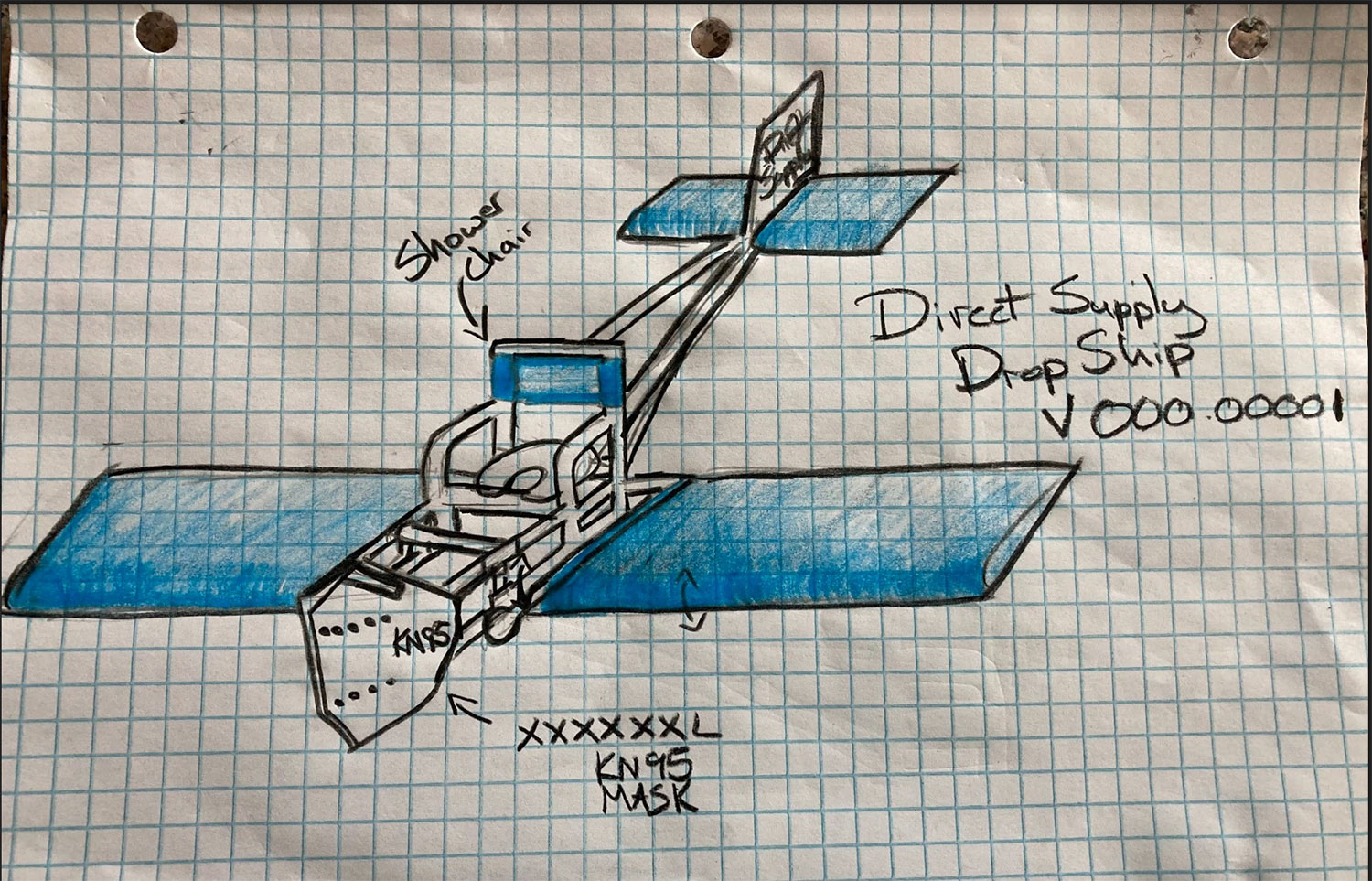 BUCK YAH!
Five Marquette grads are bringing their engineering skill and Wisconsin spirit to new heights with "The Buch Mach 12" – a giant deer made to glide above Lake Michigan. All in their late 20s, the team is raising awareness and money for the American Foundation for Suicide Prevention Wisconsin. With suicide being the second leading cause of death of death for individuals aged 20-44, the team says that this cause hits close to home and deserves more awareness.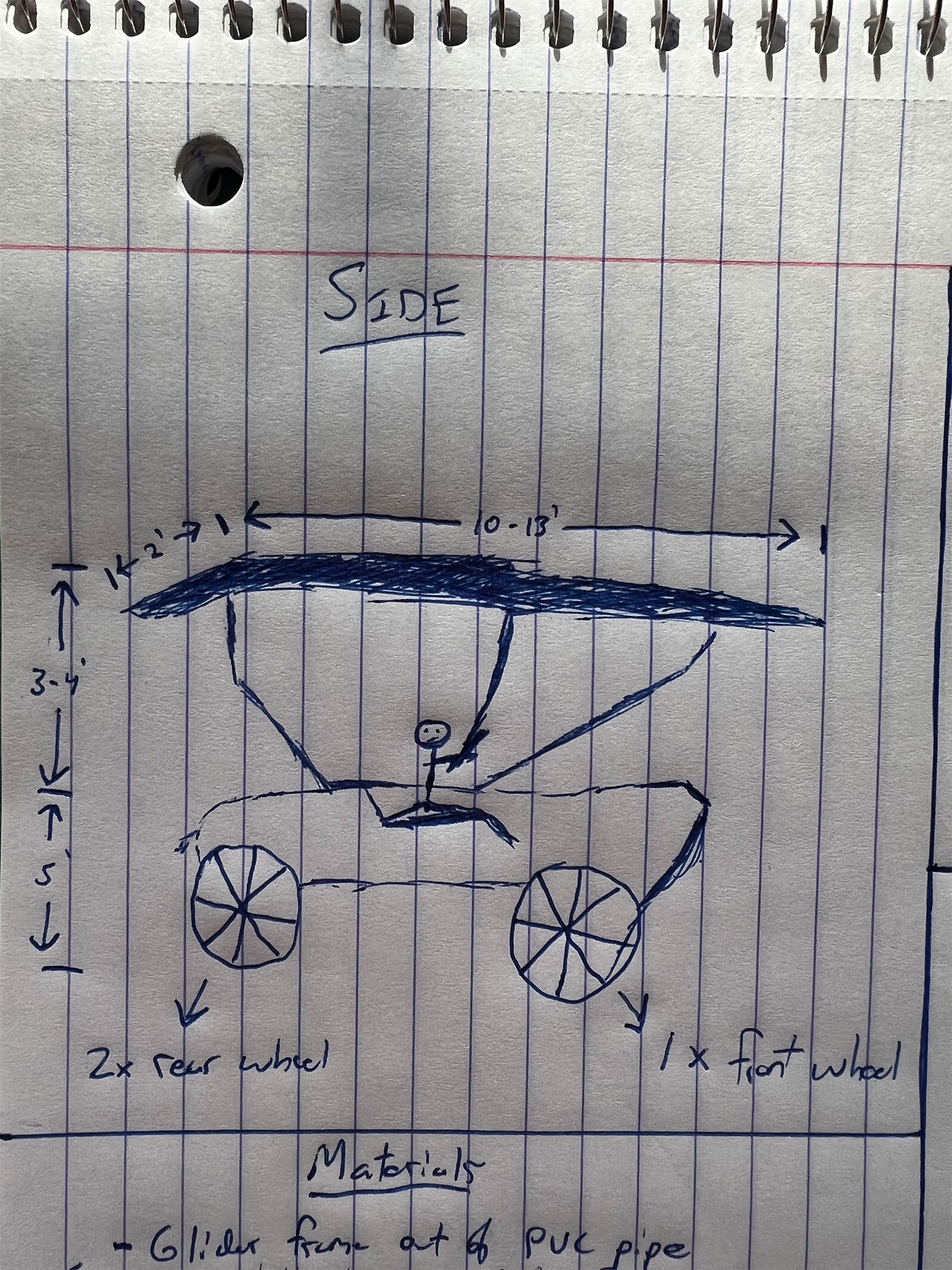 TEAM AMERICA
A team of neighborhood dads from Natosha (Oconomowoc area), these five patriotic fathers will sport their best Uncle Sam outfits as they launch "Free Bird," a 24×16 foot red, white and blue eagle. Dan Lambert, a father of two, built the team in memory of his veteran brother who shared the dream of competing in the legendary Flugtag event. Now, Team America is raising funds in support of the veteran community and inspiring their children to reach for the sky.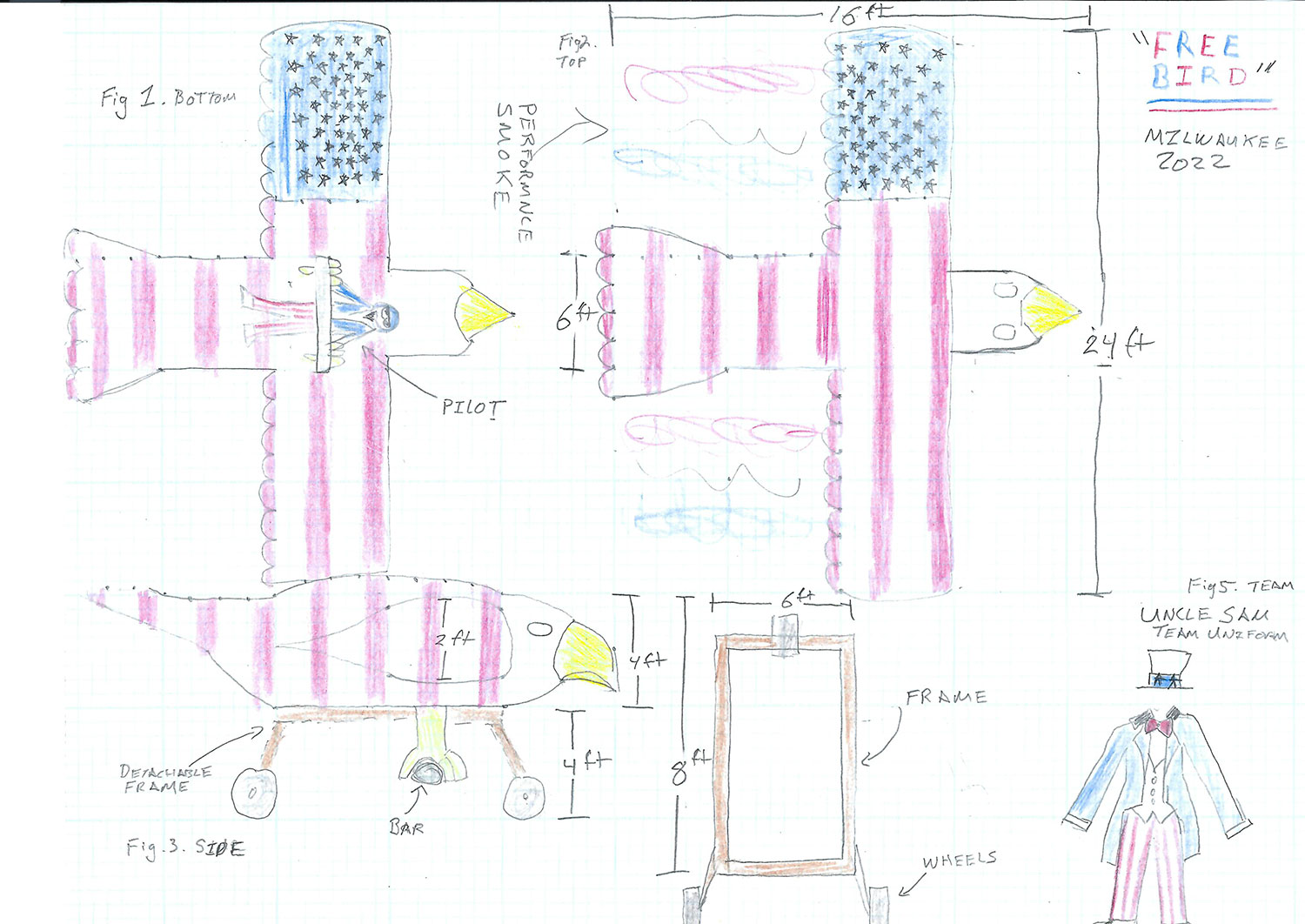 FLYING SCHMEAT
Never before has Milwaukee seen a giant flying bratwurst! This team of 21-23 year-old Milwaukee natives are true meat enthusiasts who met at UW-Madison and are setting out with the goal of (finally) making pigs fly – and for a good cause. Through team member Kosta Katsoudas, a 21-year-old who recently served as treasurer for Feed The Change, Inc., FLYING SCHMEAT has been involved with the nonprofit for the past two years, and will continue to raise funds and support for those in need through their flying bratwurst.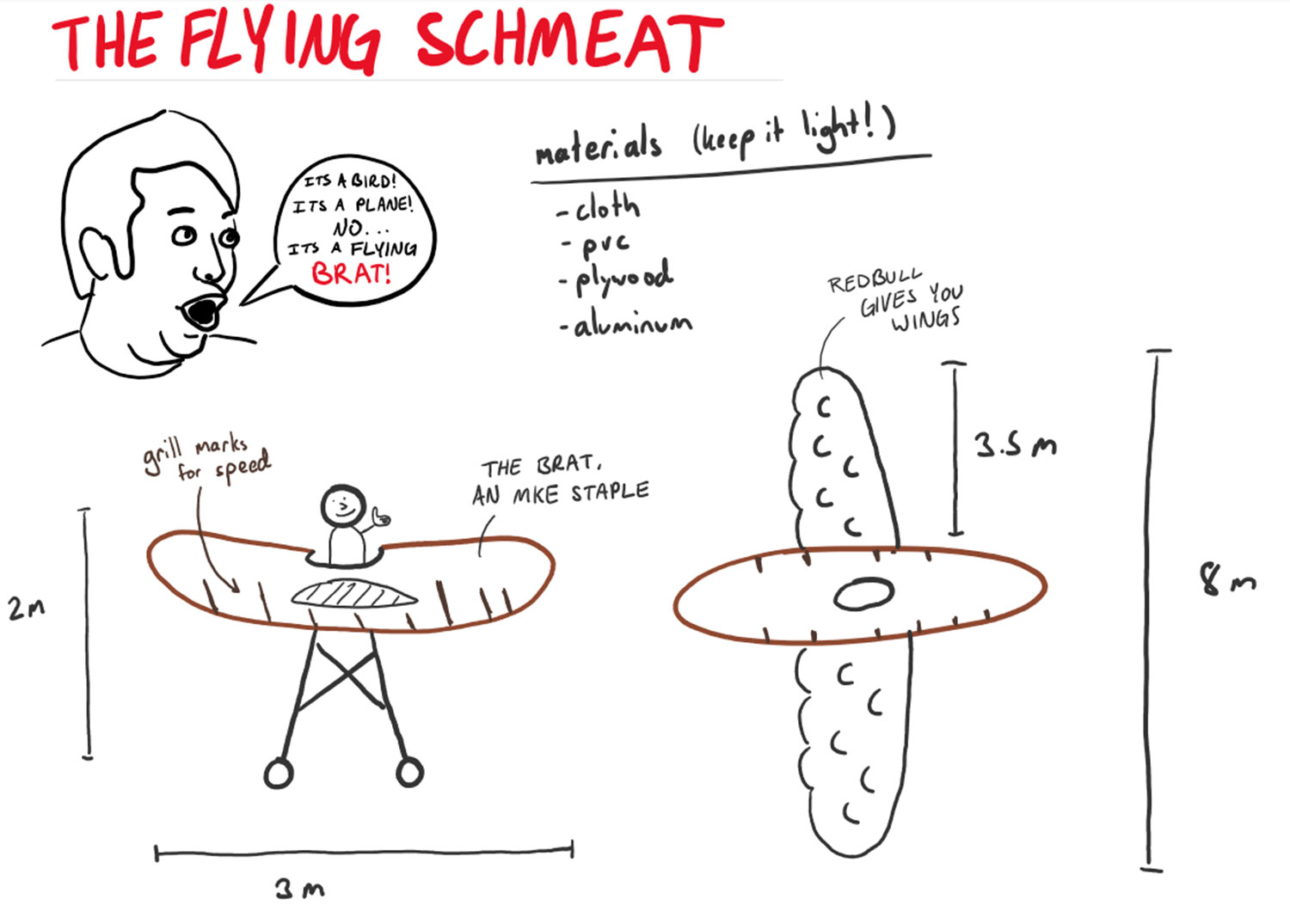 A group of celebrity judges will rank the creativity, performance, and distance of the flights. Judges include Green Bay Packers legend Donald Driver, as well as local TikTok creator JMatt and Kwik Trip social media star Paige Forde. A Packer, a TikTok creator, and the person behind Kwik Trip's social media. It doesn't get more 2022 Wisconsin than that! (Kenosha Red Bull snocross athlete Nick Lorenz and trans showgirl and entertainer Janelle Dumott will also be on hand.)
Oh, and the current world record for longest flight? An impressive 258 feet!
Exclusive articles, podcasts, and more. Support Milwaukee Record on Patreon.
---
RELATED ARTICLES
• Red Bull Flugtag will take flight (briefly) at Milwaukee's Veterans Park July 16
• Milwaukee Record's 2022 guide to summer festivals, fairs, music series, more