Milwaukeeans work hard and bowl harder. Follow this monthly series to learn more about your favorite bowling houses and some new ones you'll want to visit.
A few weeks back, we found ourselves in Pittsburgh, Pennsylvania. There were beers and sandwiches and amazing weather and a really awful Brewers-Pirates doubleheader—by all accounts, a lovely time. On the second night of the trip, while wandering the streets near our home for the weekend, we stumbled upon a bowling center on the second floor of a huge corner building.
Arsenal Bowl, located on 44th and Butler Streets in Pittsburgh's Lawrenceville neighborhood, has the extravagant décor of a grand old movie theater and the cheap PBR of a no-nonsense SE Wisconsin bowling alley. We bowled a few games, and a particularly skilled bowler buddy even won an Arsenal T-shirt—the first of two valuable prizes we'd win on this trip. It was a great experience, but pretty different from all the bowling alleys we'd grown up frequenting in Milwaukee County.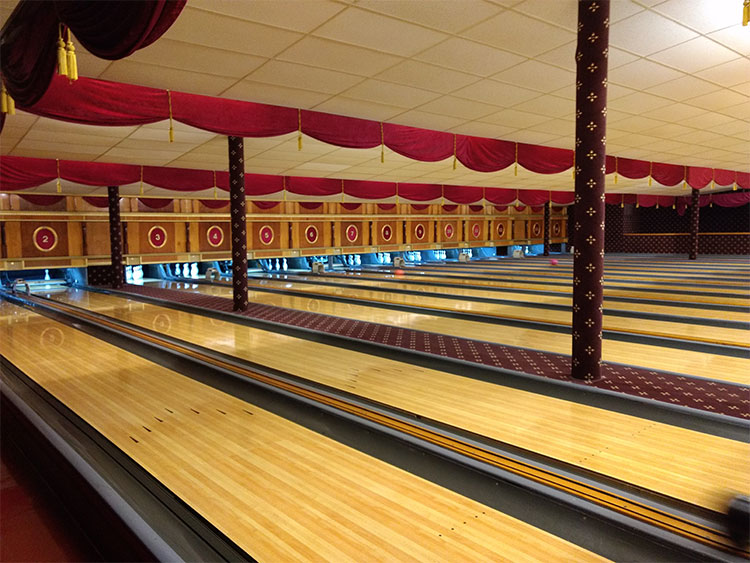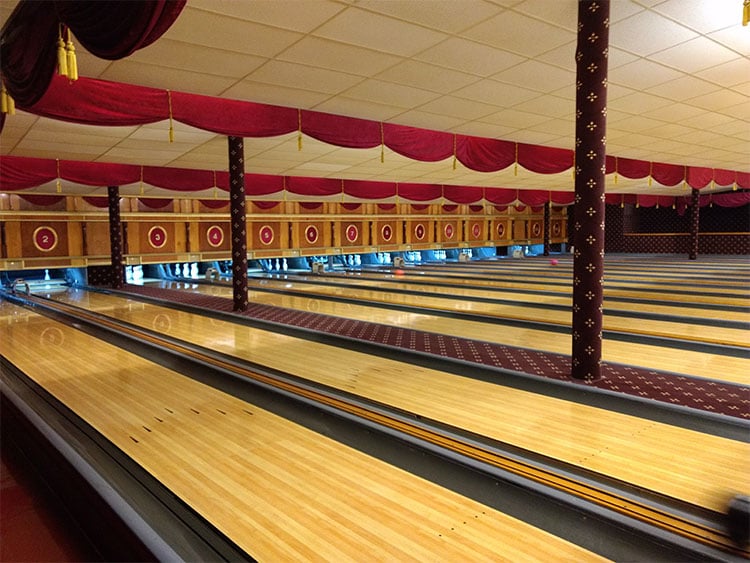 Back in Milwaukee, we began researching prospective houses o' bowling for our next article. As fun and beautiful as Arsenal Lanes was, we felt it was time to get back to basics. A search for "classic milwaukee bowling alley" lead us to listings for three different Classic Lanes. Perfect. We decided to go to the one in Oak Creek, as it's near the Woodman's and we were low on milk.
We arrived at Classic Lanes in Oak Creek (7501 S. Howell Ave., 414-764-1120) at 2 p.m. sharp on a Friday afternoon, just as they were opening. We were the only non-employees in the place, but that was to be expected on a weekday afternoon. We grabbed our shoes and headed over to lane 5 (of 20). We'd been bowling pretty well lately, so we felt good about the day's games. That wouldn't last.
It took nearly a full round of Miller High Life pints (only $2.50) before someone got the first mark of the day. What was wrong with us? It certainly wasn't the equipment—nice, modern hardware all around! Little animated figures on the scoring monitor delivered inspirational messages like "Way To Go!" and "Wow, Dude!" as we trudged through seemingly endless open frames. An 8 is not deserving of praise, you animated little jerks! Maybe a quick walk around would help us focus.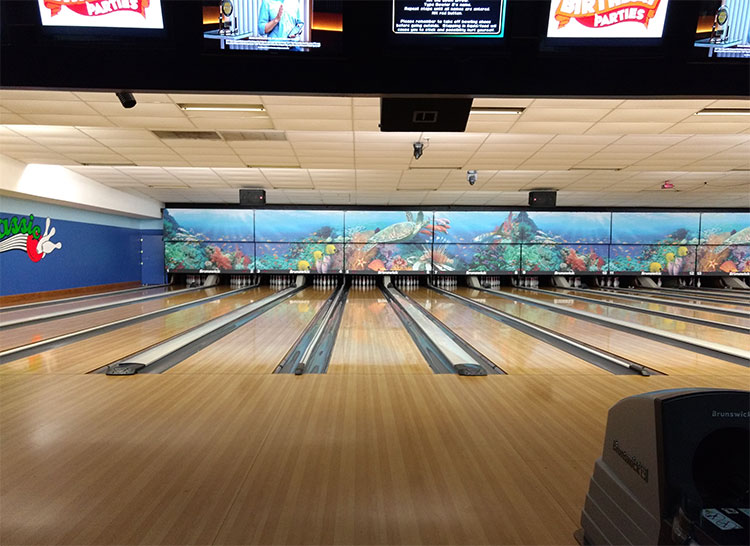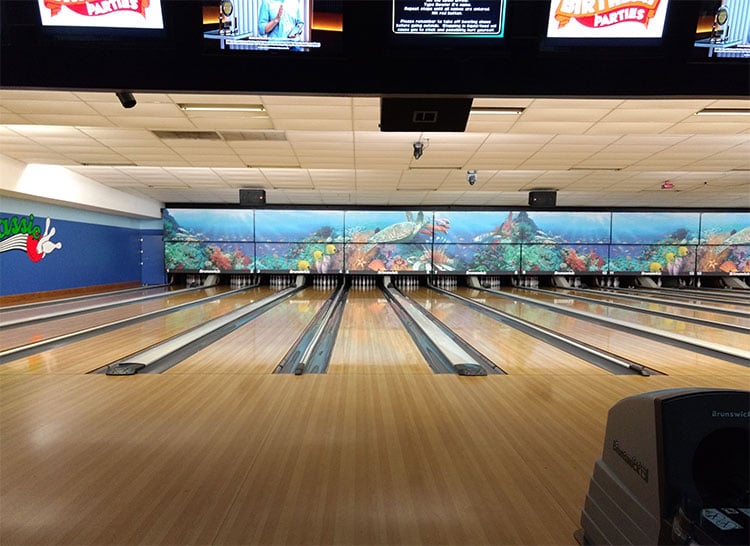 We checked out the sand volleyball courts to the side of the building, along with a nice variety of games in the bar—electronic and standard. If our bowling didn't improve soon, simply quitting and playing some pinball instead sounded like a fine idea! Or maybe darts? But not yet.
The first spare came in the 7th frame, followed by the first strike in the 8th. Things were looking up! In Games 2 and 3, the pins started falling by the dozens (not literally, as there are only 10 pins available per frame, of course), and the horrible memories of Game 1 quickly faded away. Good bowling times were had by all. How about some food?
We plopped down at the bar and realized Classic Lanes didn't start serving the Friday fish fry until 5 p.m. We asked the bartender, who always calls everyone "Boss," what he recommended instead. "Wings," he said without the slightest hesitation.
Classic Lanes' menu features a nice mix of bar food options, but with such a ringing endorsement, wings it was. We ordered 10 jerk sauce wings and received 12. Yesssss. They were spicy and tasty and 10 would've been plenty. We got ranch dressing and celery on the side, because bleu cheese is not to be consumed under any circumstances.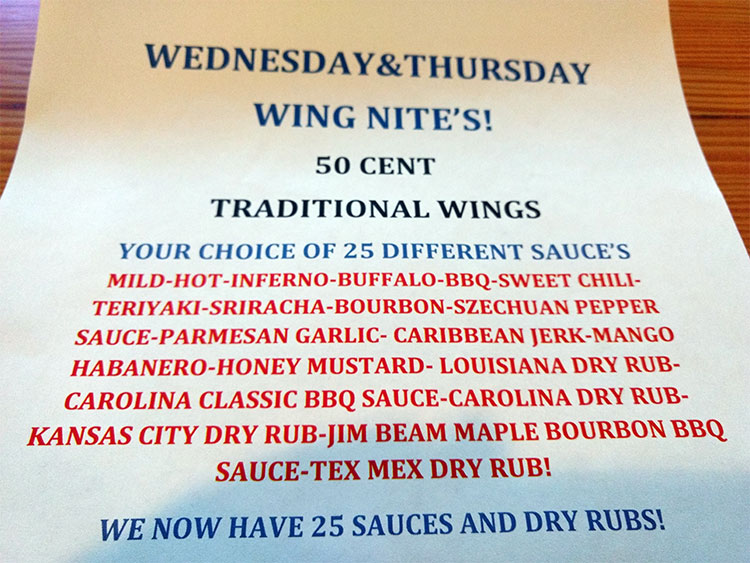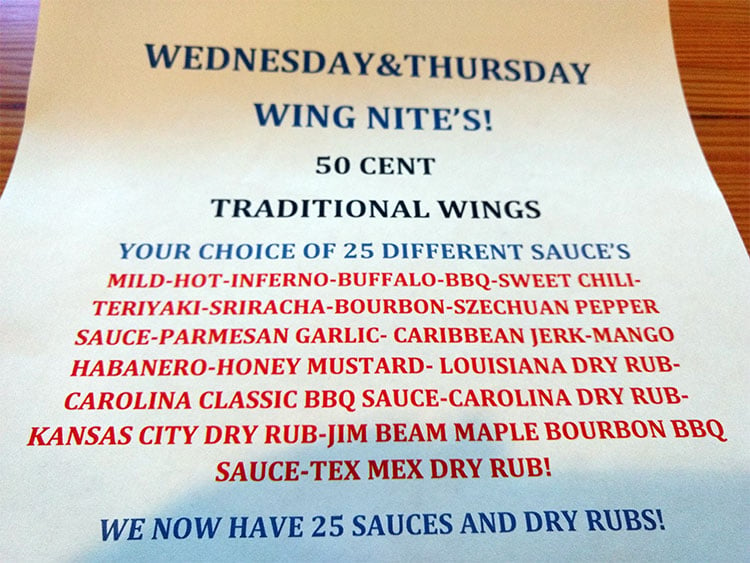 While we ate, the only non-Milwaukee Record patron we'd seen came in for a beer and some Spooky Cash. If you're not familiar with Spooky Cash, it's easily the finest of the electronic gambling machine games. The fellow lost a bit of money, so we offered him a wing and he gave us his thoughts on Bud Light Orange (visible in the nearby cooler). He was very much for it.
It had been a fun and quiet day at Oak Creek's Classic Lanes. We'll be back again soon for some fish fry and pinball. Here are the stats:
Lanes: 20
Pins: 200
Open bowling: Yes
Open marriage: That's really none of our business
Bowling balls available for use: ~150
Bowling ball colors: You name it, they've got it
Automatic scoring: Yes, with very positive animated characters
Automatic pin-setting: Obviously
Arcade: Not exactly, but they have video games, pinball, pool, darts, gambling machines, and an ATM
Crane game (and best prize): Two of them (a robot rubber ducky)
Total beer taps: 12 (Miller High Life, Miller Lite, Bud Light, Coors Light, Pabst Blue Ribbon, Lakefront Riverwest Stein, Leinie's Honey Weiss, Leinie's Summer Shandy, Spotted Cow, Angry Orchard, Blue Moon, Modelo)
Bud Light Orange: Yessir
Pitchers: Yes
Food: Yes
Food recommendations (staff): Wings, Fish Fry
Food recommendations (us): Wings, Spooky Cash
Bathrooms: Yes
Televisions (what's on?): A whole bunch of 'em (Discover Wisconsin)
Bumpers: Yes
Wi-Fi: Yes
Glow bowling: Yes
Sand volleyball courts: The sandiest. Five of them.
Other prize we won in Pittsburgh: A Jeff Goldblum pillowcase