Following a seemingly endless onslaught of spirit-crushing snow and subzero temperatures in metro Milwaukee over the past few weeks, the region has mercifully been granted a respite from the punishment inflicted by a particularly harsh winter in southeast Wisconsin. Though we're conditioned to withhold optimism and, instead, brace ourselves for the next round of shoveling and bone-chilling cold, we're also making sure to make the most of the (comparatively) balmy temps in the high 30s and low 40s.
There's technically less than a month of winter left, pitchers and catchers have reported to Spring Training, vaccines are being administered, it's still light out after 5 p.m., and it doesn't literally hurt your body to take out the garbage anymore. Though there's cause for happiness, we haven't forgotten that it's still wintertime in Wisconsin. Since we're not "going out" to escape the winter doldrums during a full-on pandemic, we're doing our best to embrace the season as best we can. One way we've done so is by taking part in some winter disc golfing.
Like many of you, we unofficially concluded our disc golf careers when we were in our early 20s. But as the walls of our office and snow-covered residence have started to close in, we recently dug our discs out of our garage and went out to partake in a wintry round at one of the region's courses. In case you weren't aware, you might be surprised to learn that there are a handful of disc golf courses in and around the city that are open all year.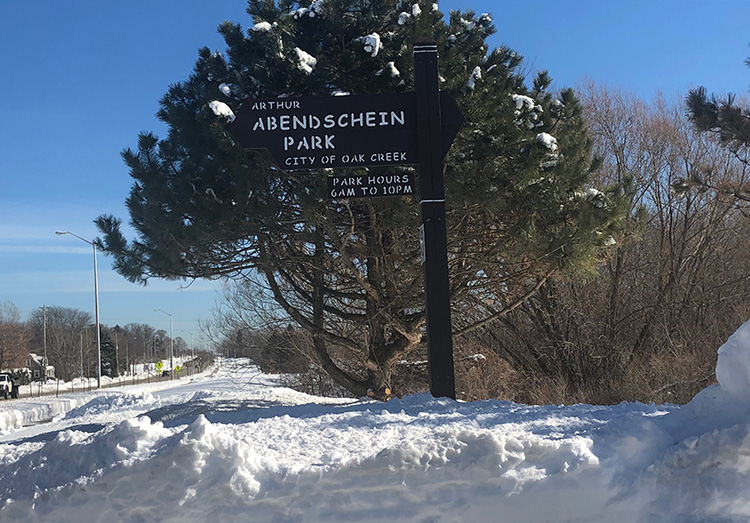 Out in Oak Creek, a mile or so east of the rampant development on Howell Avenue, you'll find Abendschein Park. The parcel of land, which is situated just off Drexel Avenue, features an 18-hole disc golf course that opened in 2006 and was redesigned in 2013.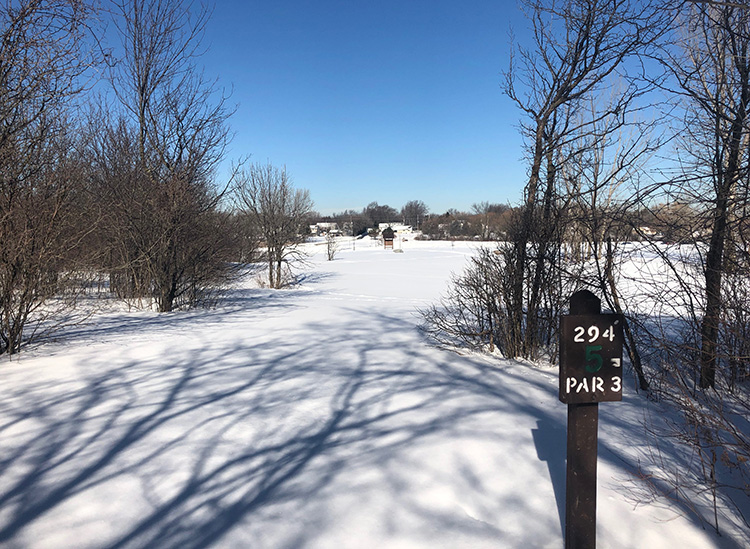 The vast majority of the holes are under 300-feet, making it a nice reintroduction to the sport for people who, like us, are looking to knock off some rust after years away for discing.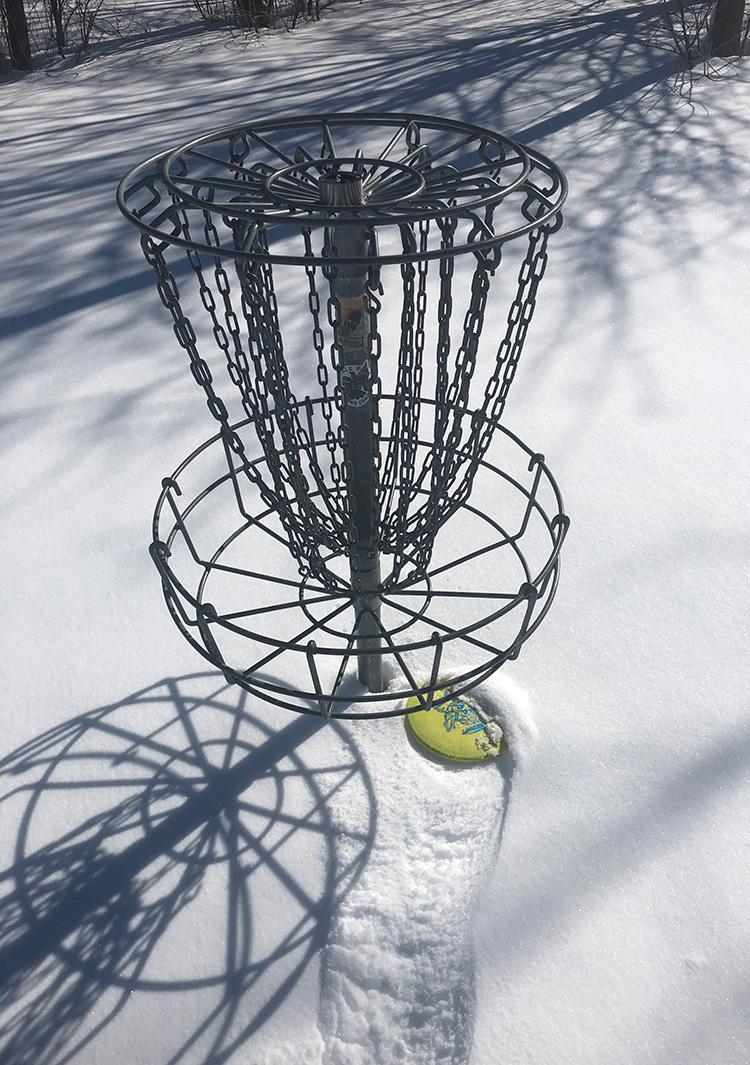 At 5,000-feet in its entirety (and more if you're chasing bad throws), Abendschein has the makings of an unorthodox winter hike that just so happens to require discs and feature metal baskets.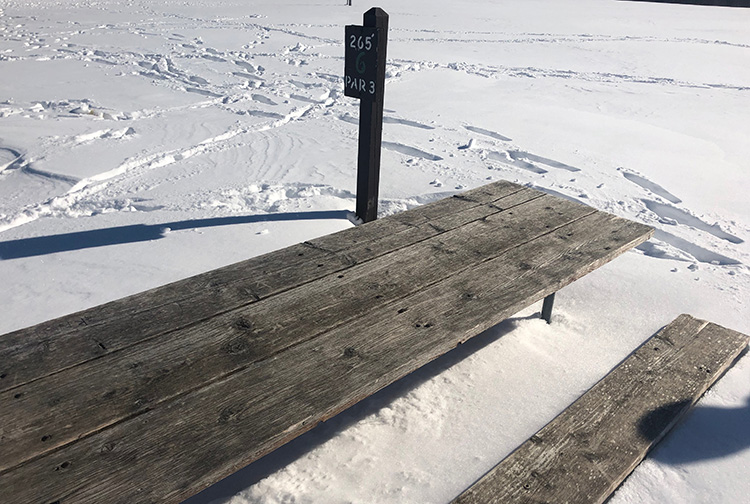 The snow can get deep in places, so we'd recommend wearing boots, keeping an especially close eye on your throws, and using bright discs that you're okay potentially losing. We had a few close calls, but made it out without surrendering anything to the snow gods.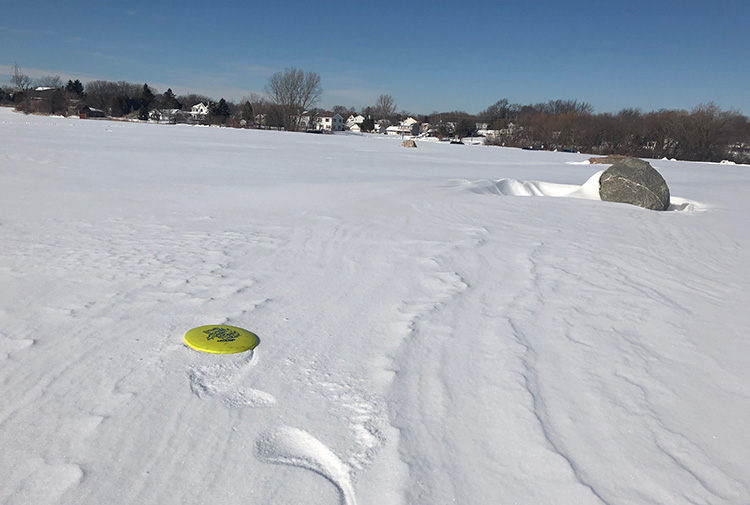 Though the unthinkably long span of frigid, blustery, and snowy days of late have only allowed us the opportunity to hit up one metro Milwaukee course this calendar year so far, the region actually boasts an impressive array of disc golf courses for people of all experience levels. One of those is Dretzka Disc Golf Course (12020 W. Bradley Road, Milwaukee), which features a highly-regarded 18-hole course and an additional nine-hole loop that's open all year.
Though Milwaukee's other winter course—Dineen Disc Golf Course (6600 W. Keefe Avenue)—is closed for renovations this year, folks can venture west of the city limits to play a round at Root River Parkway (North Root River Parkway and South 84th Street) in nearby Greendale. If you're looking for a discing day trip or you happen to be reading this from nearby, we've also heard Valley View Park (5100 S. Small Road) out in New Berlin is open for winter disc golf. We're admittedly novices who are just getting back into the fling of things after once-in-a-lifetime circumstances forced us to get creative and head outdoors in the winter for a change. Please let us know of any other recommendations in the comments.