Milwaukee's representation in Major League Baseball's midsummer classic was scarce decades ago. Before five Brewers were deemed All-Stars in the 2018 season, the franchise was prone to sending just one requisite player to the mid-season exhibition. The team's postseason drought lasted from 1983-2007, which spans the age of Atari to the dawn of PlayStation 3. As a result of the real-life team's era of ineffectiveness, the home console games you might have owned back in the day also reflect this dubious trend.
Many years before Crew fans with hyperactive thumbs and youthful imaginations could pummel chumps with Lorenzo Cain and Christian Yelich from this season's club in MLB The Show 18, gamers were hard-pressed to control a good Crew squad in bit form, and finding a pixelated All-Star from Milwaukee was also a challenge. In the eras of 8, 16, and 64 bits, the logo of the glove got almost no love. Somehow, however, a few pixelated performers stood out on some otherwise bad Brewers video game squads. And if we don't confront those sad memories of lonesome Brewer All-Stars, then honestly: what in God's name is this whole thing about?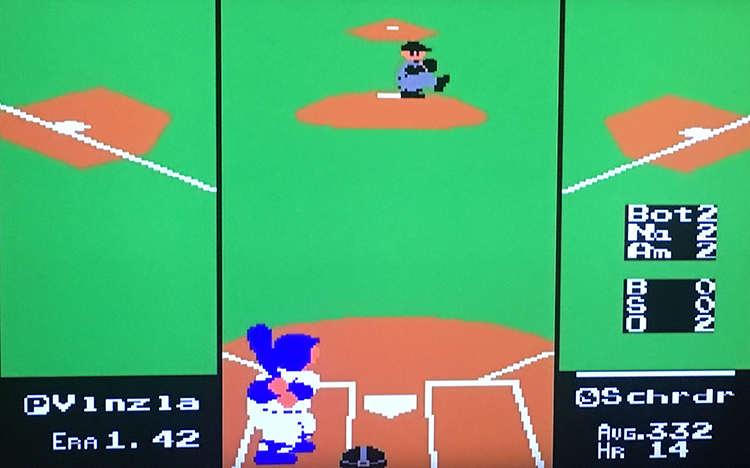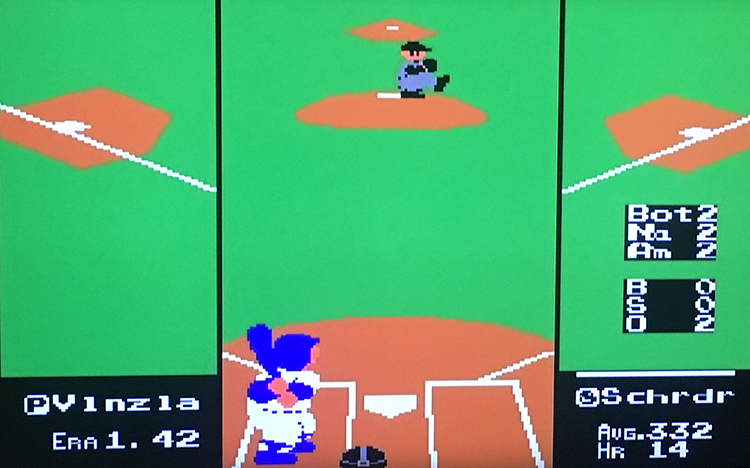 1. Bill Schroeder — RBI Baseball, Nintendo (1988)
It remains a mystery how the current color commentator of Brewers broadcasts made the starting lineup of the American League All-Stars in this NES classic developed by Namco. In reality, he never received such an honor (Terry Kennedy of Baltimore and Detroit's Matt Nokes caught for the AL in 1987, as you probably guessed).
One could even make the case that Schroeder wasn't even the best catcher on the Brewers at the time, due to the production of a swaggering rookie by the name of B.J. Surhoff. Schroeder did post a robust .332 batting average in 1987, but his playing time and at-bats were much more limited than Surhoff's. Along with sharing a nickname with an eight-time WWE champ-turned-action hero, Rock should also be proud that he somehow wooed the scouts from RBI Baseball three decades ago.
2. Paul Molitor — RBI Baseball, Nintendo (1988)
Shifting gears to a player who was in RBI Baseball for reasons mortals can actually comprehend, Molitor was named to seven All-Star teams in his Hall of Fame career. Molitor posted a career-best 1.003 OPS in the season the game culls its stats from, but oddly enough, he wasn't named to the real All-Star team that year. Probably because the universe is a senseless expanse of maddening chaos.
Anyway, since only the eight strongest franchises were included in RBI Baseball, Milwaukee was left out, which means Rock and Molitor are the only Crew members featured. Even Robin Yount is nowhere to be found. You could hardly blame the two-time MVP and Brawny paper towel lookalike if he called bullshit, sued the hell out of Namco, and swore a lifelong grudge against Bill Schroeder.
3. Greg Vaughn (aka J. Steed) — Ken Griffey Jr. Presents Major League Baseball, Super Nintendo (1994)
By the time Nintendo stepped it up a notch to the Super level, the glory of the '82 Brewers had long subsided, Molitor was winning back-to-back World Series titles in Toronto, and the Crew was starting to epitomize a mediocre ball club. While every team, the Brewers included, was playable in Griffey for the SNES, the number of Milwaukee All-Stars actually fell from two in RBI Baseball to just one in this game. That honor went to outfielder Greg Vaughn, whose alias was J. Steed in the game. You see, the game wasn't licensed by the Players Association, hence the (legally mandated) fun with pseudonyms.
Seen above floating in front of the surface of the sun, Vaughn/Steed got the nod to rep the Brewers thanks to those 30 dingers and that POW rating of 9. The crappy caliber of the Crew notwithstanding, this Griffey installment remains a fun, simplistic, arcade-like take on baseball with some comically muscle-bound sluggers. The game stands the test of time—even if it also snubbed S. Templar (whom everybody surely knows is Robin Yount).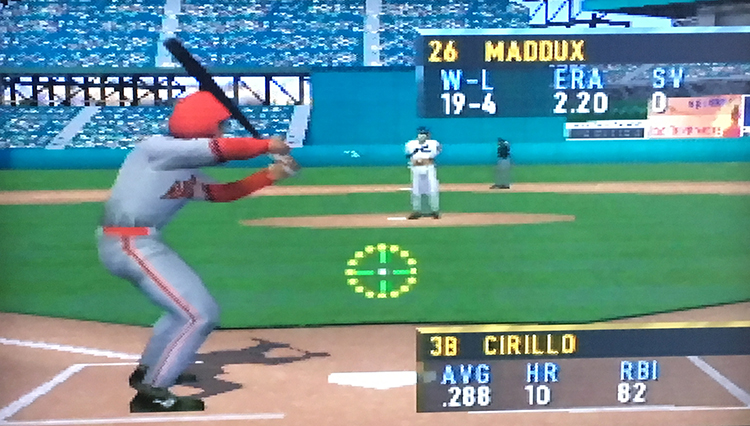 4. Jeff Cirillo — Major League Baseball Featuring Ken Griffey Jr., Nintendo 64 (1998)
In Milwaukee's final season in the American League, third baseman Jeff Cirillo carried the torch as the sole Brewer All-Star in the first Griffey for N64. Cirillo drove in 82 runs, hit .288, and sported dark sideburns and a goatee for the ladies.
Somebody actually went to the trouble of doing these calculations: The AL squad in this Griffey featured four Yankees, four Mariners, and three players from Cleveland. Meanwhile, Milwaukee pulled a Highlander on the roster again, proclaiming there could be only one. We can only guess that Dave Nilsson is still super pissed and has never fully recovered.
5. Fernando Viña — Ken Griffey Jr.'s Slugfest, Nintendo 64 (1999)
In an era of baseball in which ratings and attendance soared due to a skyrocketing number of home runs hit by players that may or may not have been on steroids (okay, a lot of them were on steroids), Viña knocked a mere seven pitches over the fence in his All-Star season, when—you guessed it—he was the only Brewer to appear on Ken Griffey Jr.'s Slugfest, the slightly refined sequel to the previous entry.
A .311 hitter with speed, Viña could swat plenty of doubles in Slugfest. When it came to homers in reality, though, he only totaled 40 bombs in 12 seasons. Though his lacking power didn't exactly raise much suspicion, Viña was named in 2007's infamous Mitchell Report and cited as a probable user of anabolic steroids. He didn't belt many homers, but he still (allegedly!) juiced up. The moral of the story? Life is really, really funny.
6. Jeromy Burnitz — All-Star Baseball 2001, Nintendo 64 (2000)
The only Brewer to represent the National League in this installment of Acclaim's warmly received baseball sim was a run-producing machine on lousy teams in the late-'90s and early '00s. Years before the farm system produced talents like Ryan Braun, Prince Fielder, Rickie Weeks, and much of the current crop of contenders, Milwaukee enjoyed stat lines like a .270 average, 33 homers, and 103 RBI from Burnitz. There wasn't much else to enjoy at the time.
Still, 64-bit Burnitz can swing the lumber in the same lineup as the sluggers who overshadowed him, including Sammy Sosa, Mark McGwire, and Ken Griffey Jr. All-Star Baseball 2001 is one of the highest-rated sports games of its era, so if you've got a soft spot for N64 classics and recommendations from well-meaning oddballs, buy this cartridge if you can get it cheap.