We've been there before, and we're sure we aren't alone. Driving from Point A to Point B, hunger suddenly strikes and there are no viable fast food chains nearby. Perhaps you're already filling up at a gas station around mealtime and the idea of braving a roller dog, nuking a burrito, or choking down a dry protein bar doesn't seem appealing. Maybe you need to pick up something quick and affordable for the family after work. No matter what brought you there, we're pretty sure you've had gas station pizza at some point.
With summer—and summer travel—on the horizon, you might find yourself eyeing up highway exit signs in search of passable gas station pizza options in Wisconsin. If you do, you can rest easy knowing Milwaukee Record put in the necessary miles and caloric intake to visit five gas station pizza brands YOU'LL OFTEN ENCOUNTER IN WISCONSIN, eat them, and weigh in with our definitive gas station pizza rankings.
5. Piccadilly Circus Pizza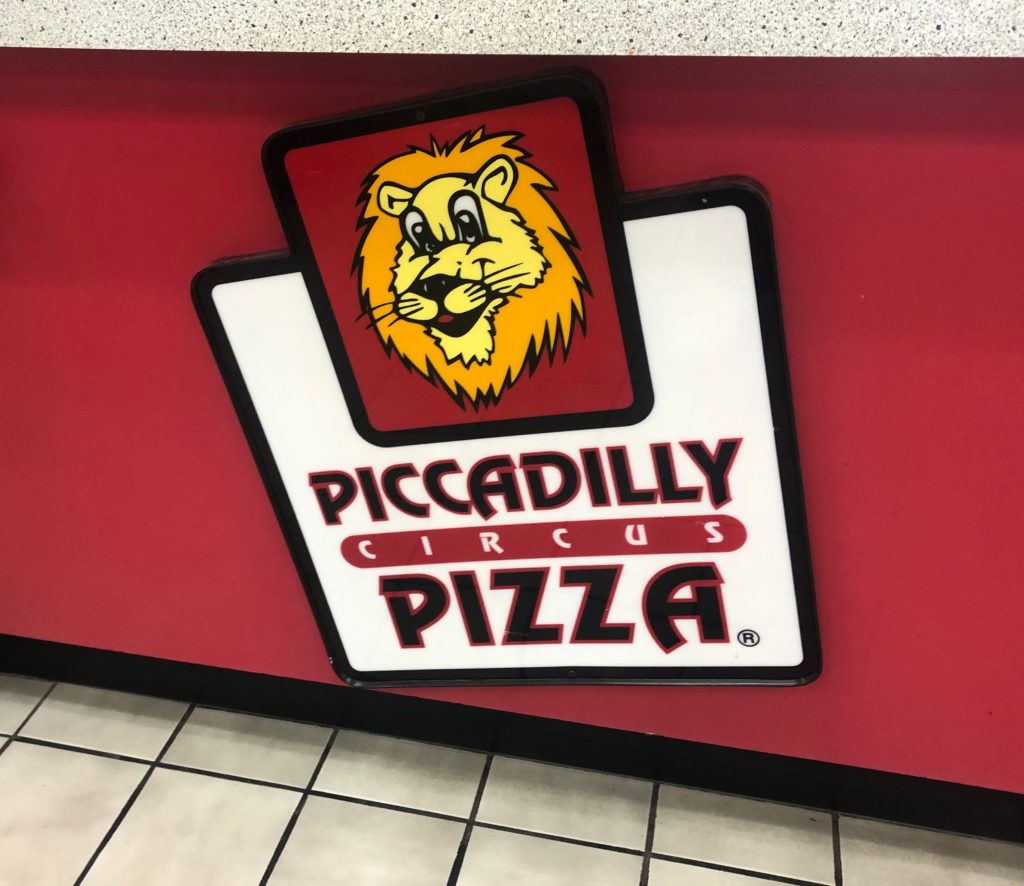 Remember Piccadilly Circus Pizza? The chain started in 1977 and seemed to have its closest thing resembling "a moment" in the '90s. Today, the in-store restaurant concept (which appears to be dabbling in a hilarious "pcpizza" rebrand) has dwindled to about a dozen locations in rural Wisconsin gas stations…and one in Michigan.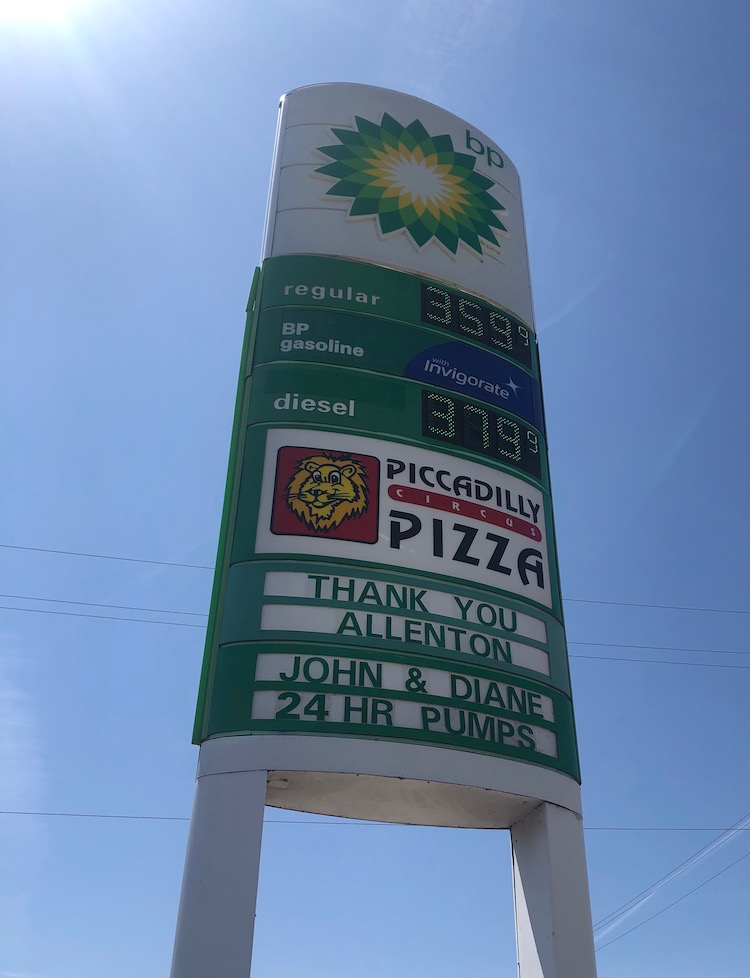 We recently stopped by a BP station in Allenton, Wisconsin that still has a Piccadilly Circus Pizza inside.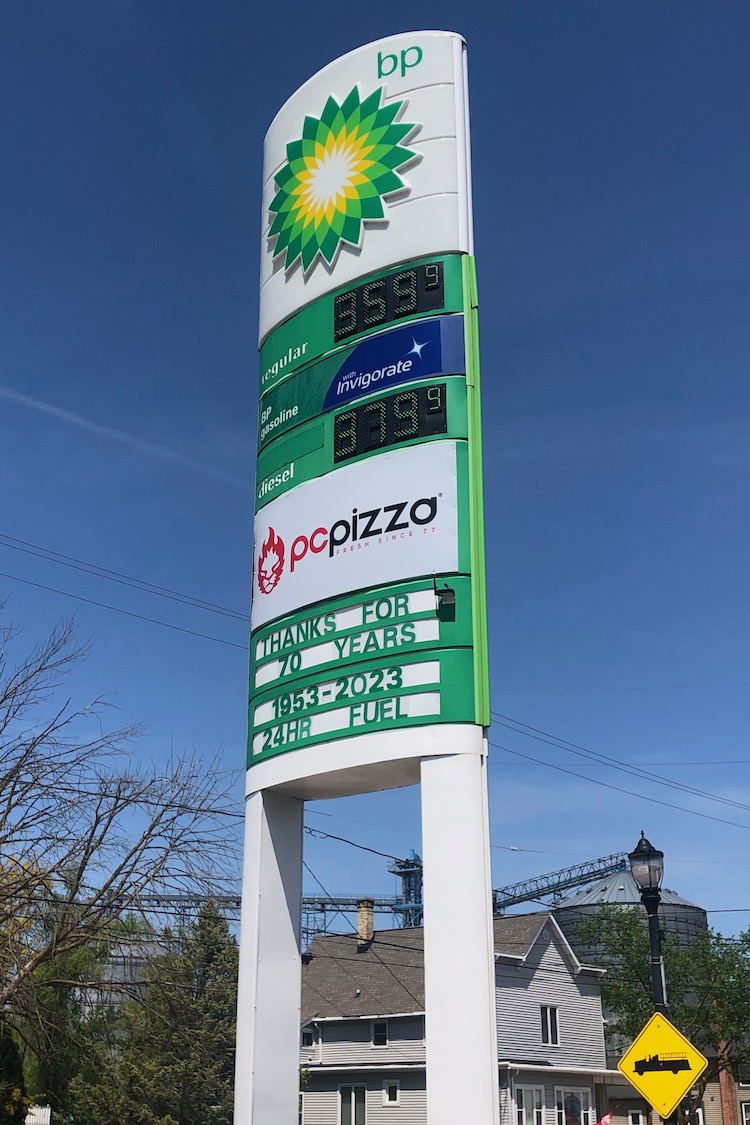 Or is it "pcpizza"? It doesn't really matter what it's called because it's our lowest-ranking pizza place in the pack.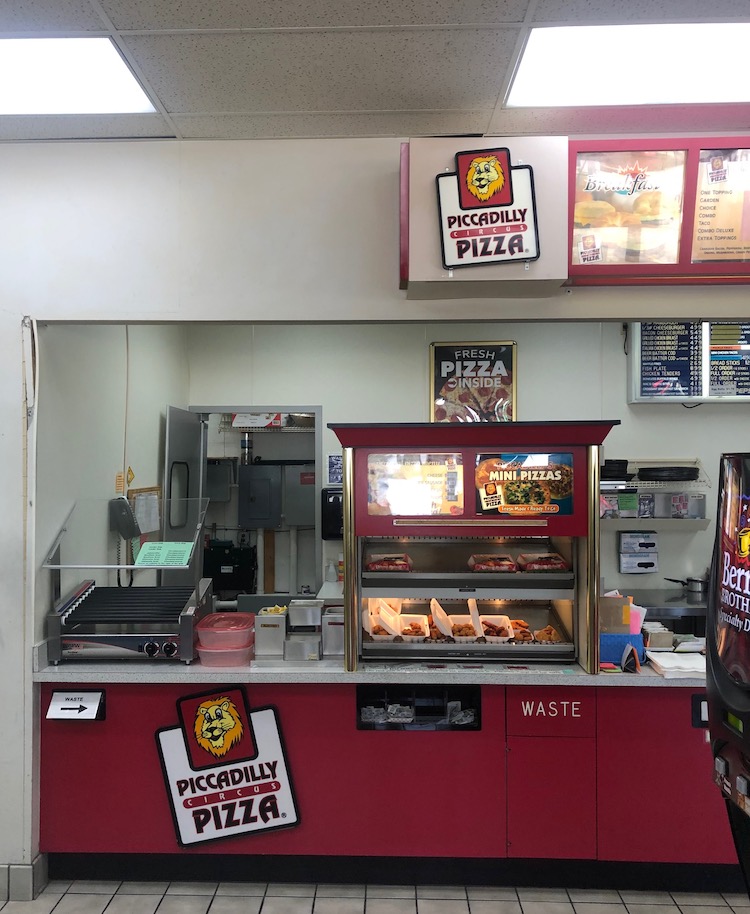 Instantly upon entering the station, we were struck with a sense of nostalgia for a pizza kiosk we know we saw a bunch when we were younger, but never actually knowingly patronized.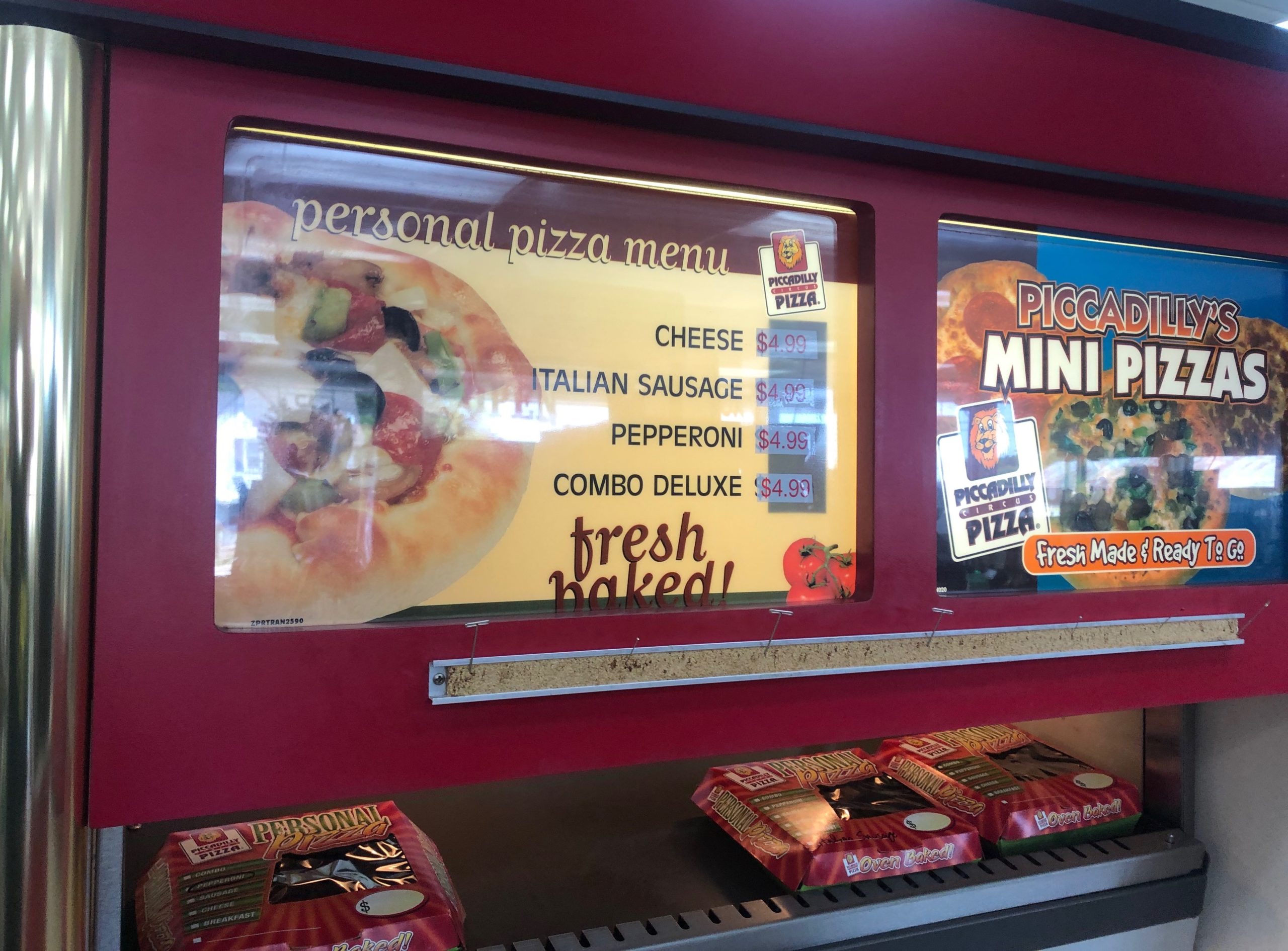 We examined the selection of $4.99 personal pizzas baking under the heat lamp and selected the one that appeared to be the freshest of the bunch.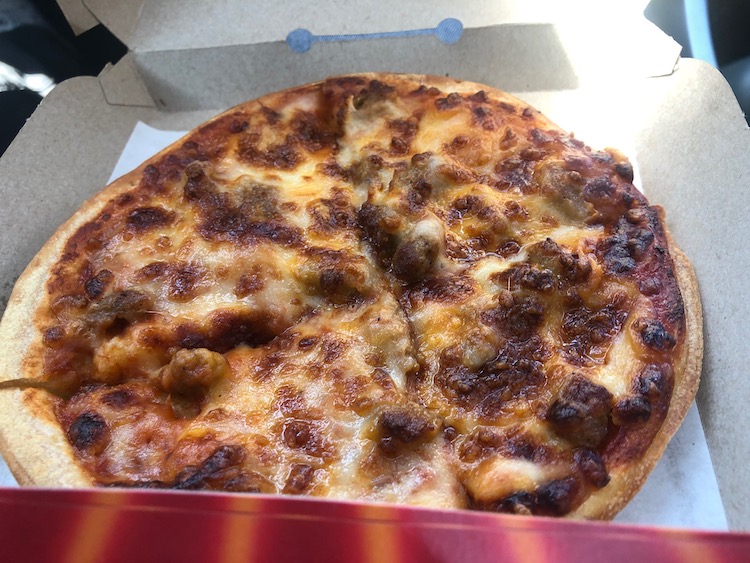 The Italian Sausage pizza had cheese on the rubbery side, dry and tough crust, and (despite a respectable presence of sausage) meat that was under-seasoned.
Most disappointing thing was the near-absence of sauce. That dough/crust-to-sauce ratio wasn't ideal! It's possible this particular store just had an unfortunate showing that day, but we're not in a hurry to try it again in order to find out. Piccadilly Circus Pizza is what probably comes to mind when you think of gas station pizza, and that's not a good thing. While there have been major improvements and advancements in convenience store 'za lately, this endangered chain is not part of that ongoing evolution.
4. Speedway / 7-Eleven

Founded in Michigan and headquartered in nearby Ohio, Speedway—now a subsidiary of 7-Eleven—has a noticeable presence in Wisconsin. There's roughly a dozen Speedway stores in and around Milwaukee, as well as a few as far west as Madison and as far north as Neenah. We hate to admit it, but we've actually relied on reluctantly purchased slices from Speedway that we ate while fueling up on days we were short on time and/or money.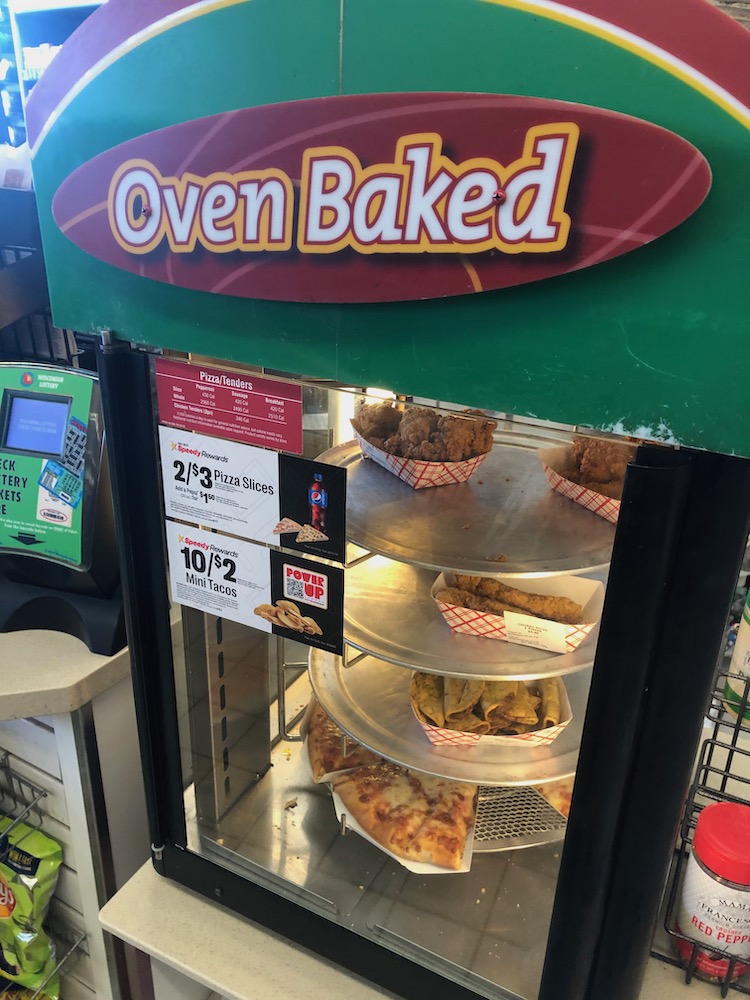 It's been a while since we've selected a slice from the slowly spinning in-store case, and after a recent visit to a Speedway station in Cudahy, we remembered why we've taken some time away.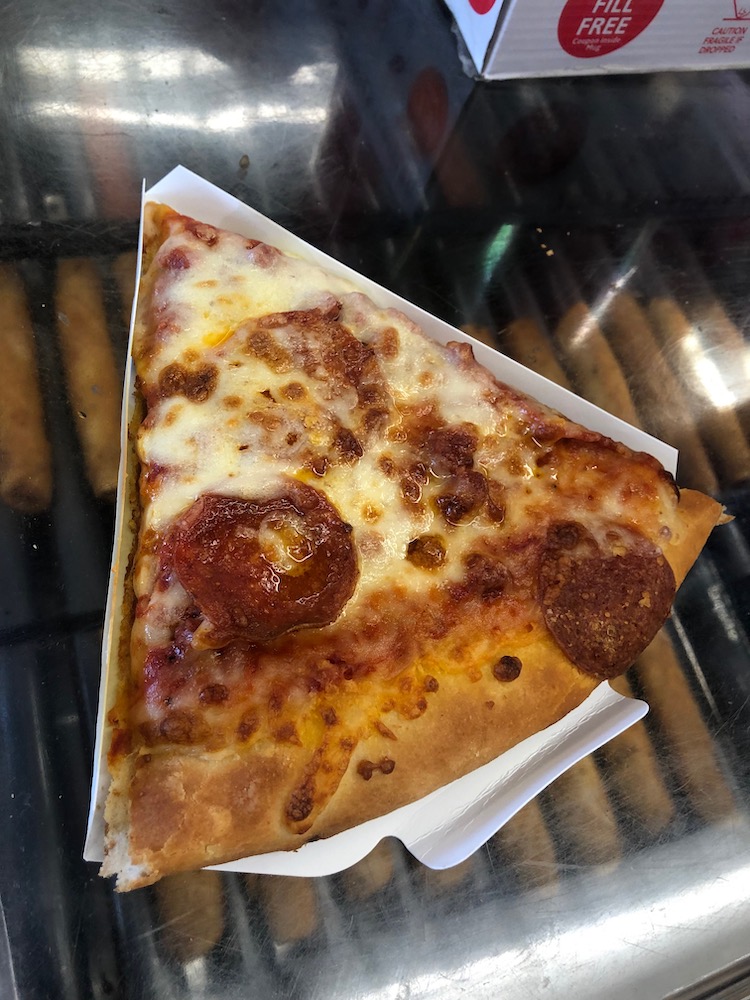 After a few failed attempts to snag a slice without getting in the way of someone checking out at the nearby counter in the cramped convenience store, we picked this piece of pepperoni pizza out to eat in our car.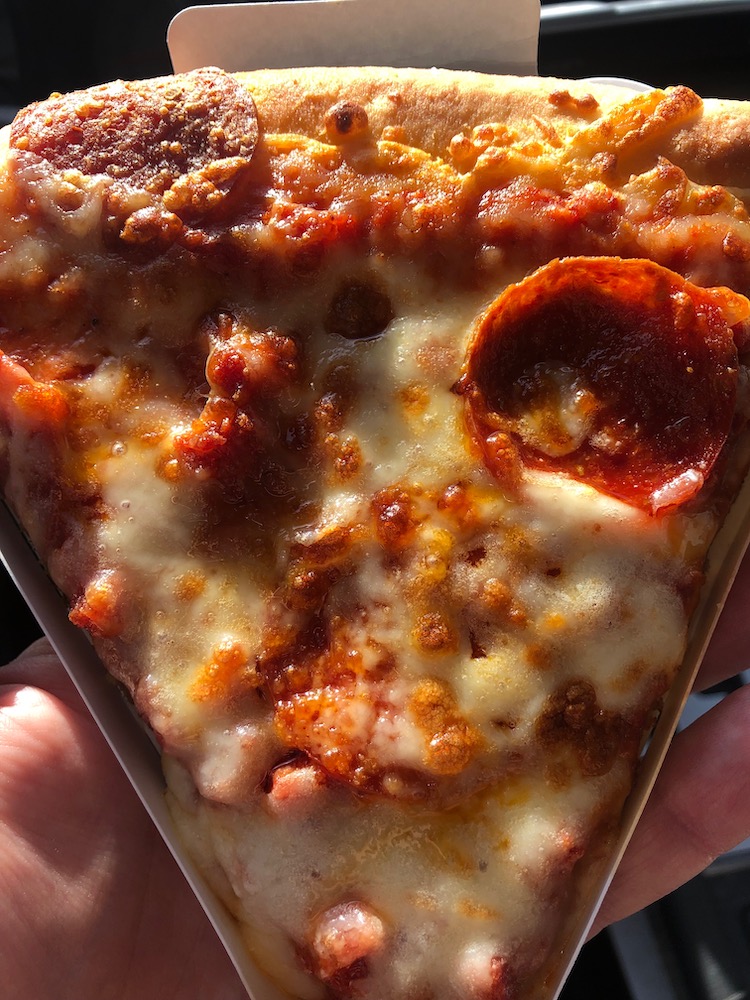 It was greasy, lacking in toppings, and sloppy. Though the sauce was far more prevalent than Piccadilly had to offer, it was on the sweet side. The crust offered a nice crunch and buttery profile, but it wasn't enough to land Speedway (which sources pizza from its 7-Eleven parent company and also stocks some of their full pizzas in coolers) in the upper half of this list. This wasn't a bad outing…it was par for the course at Speedway, unfortunately.
3. Kwik Trip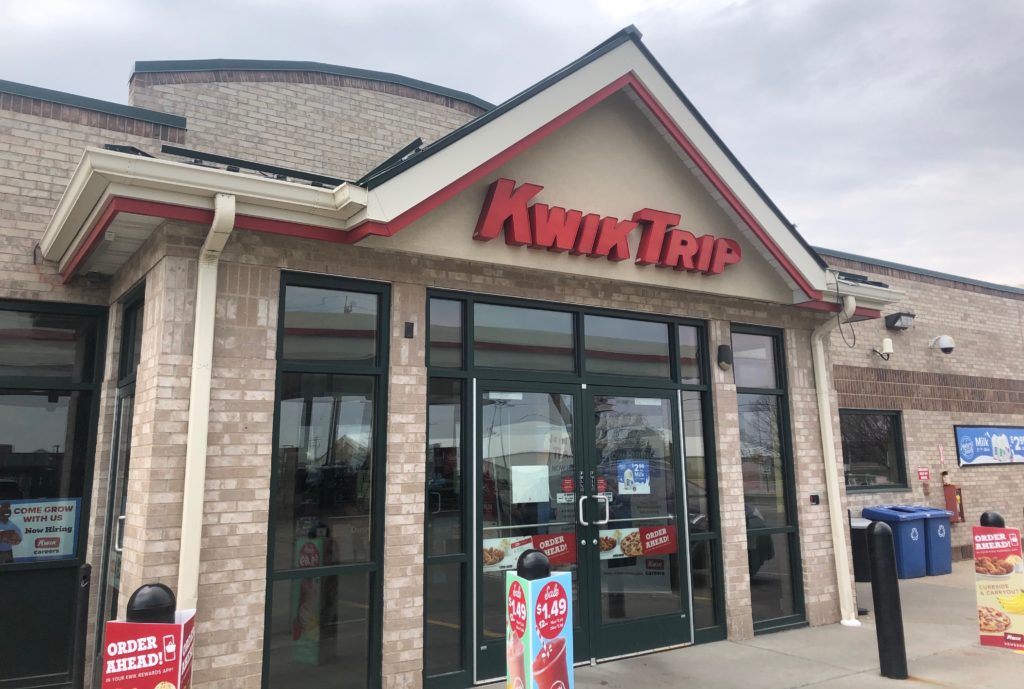 Kwik Trip is pretty much a way of life/religion here in Wisconsin. The ubiquitous Badger State-born convenience store chain does a lot of things well at its thousands of stores spread throughout Wisconsin, Minnesota, Michigan, and South Dakota (and Iowa and Illinois under the Kwik Star name).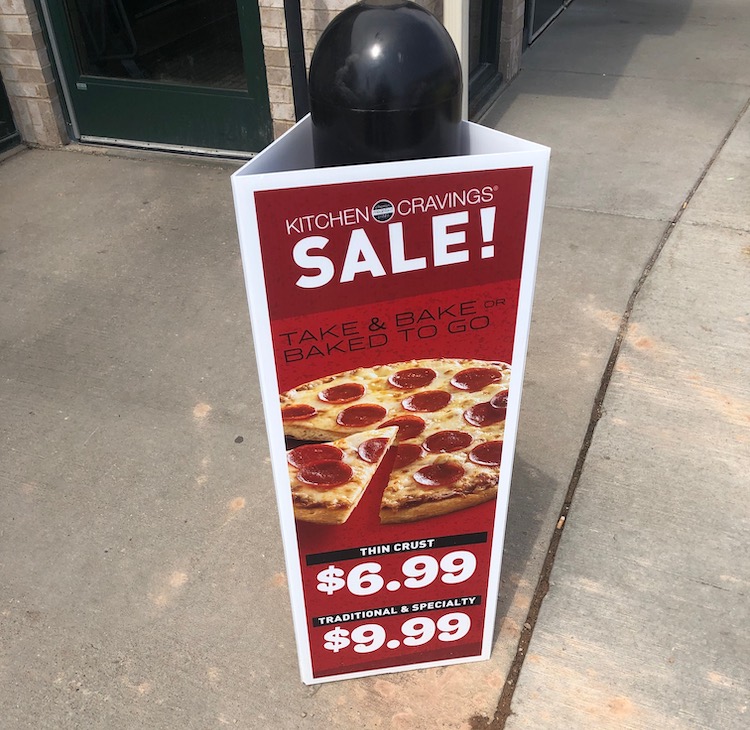 One thing it's good at is its Kitchen Cravings pizzas, which are made by Kwik Trip and sold exclusively at Kwik Trip/Kwik Star locations in take and bake or baked to go varieties.
Even though the corporation is too cowardly to open any locations in Milwaukee proper for some reason, we've still had Kwik Trip pizza in single slice form more than a few times through the years. While in Appleton in late April, we paid another visit to the Hot Spot to grab a slice before heading back to Milwaukee.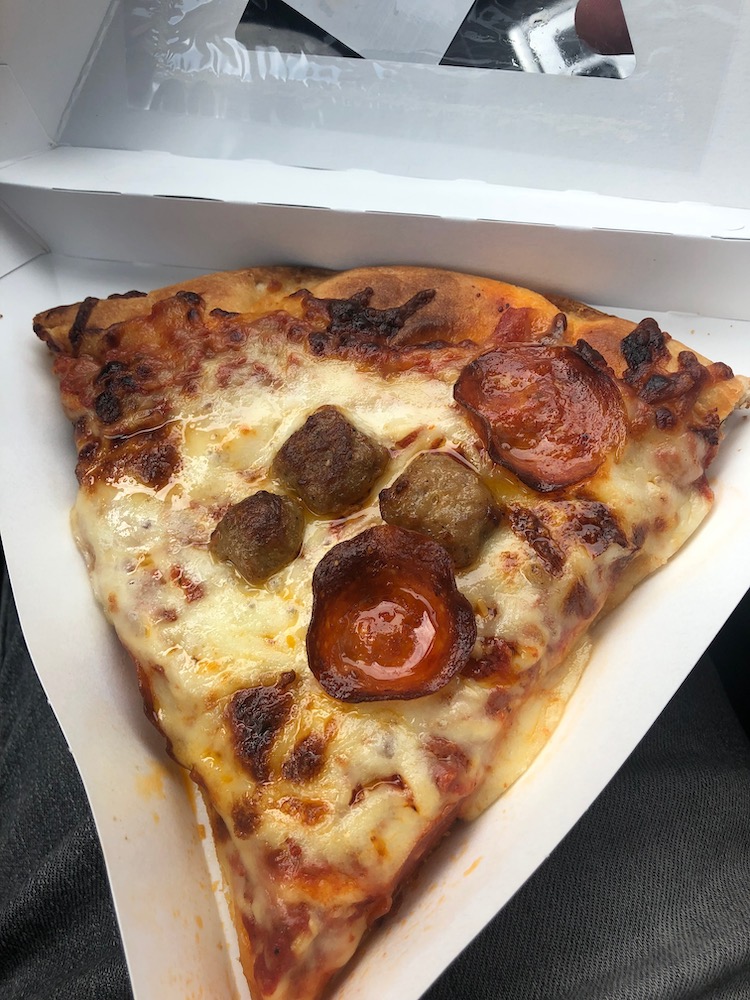 Though this viscous and gooey pepperoni and sausage slice wasn't the peak contender from Kwik Trip, we also took pizza slices from prior visits into account for these rankings.
After patting it dry with a napkin and draining the literal pool of grease from a partially burnt piece of pepperoni, we were left with mid-eschaelon sauce, paltry toppings, and a crumbly and coarse crust. The cheese coverage was abundant and the price was right, so Kwik Trip's pizza ultimately did the job. This time notwithstanding, it is a solid gas station pizza option, but—at the risk of having its social media team make a Sponge Bob meme about us or having its army of loyal followers go after us—there are better gas station pizza choices in Wisconsin. Still, if and when you likely end up visiting a Kwik Trip, the pizza won't do you wrong.
2. Hunt Brothers Pizza
Okay, so stay with us here. [When adjusting expectations for it being located in a gas station] Hunt Brothers Pizza is…good?!
Yes, we were as shocked as you were when we pulled up to the Hi-Way Hop in Lomira, Wisconsin in late April and—instead of eating at the connected Taco Bell for the 25th time—finally gave Hunt Brothers Pizza (a Nashville-based convenience store pizza concept with approximately 8,000 "locations" in 30 states, including a few dozen in Wisconsin) a try.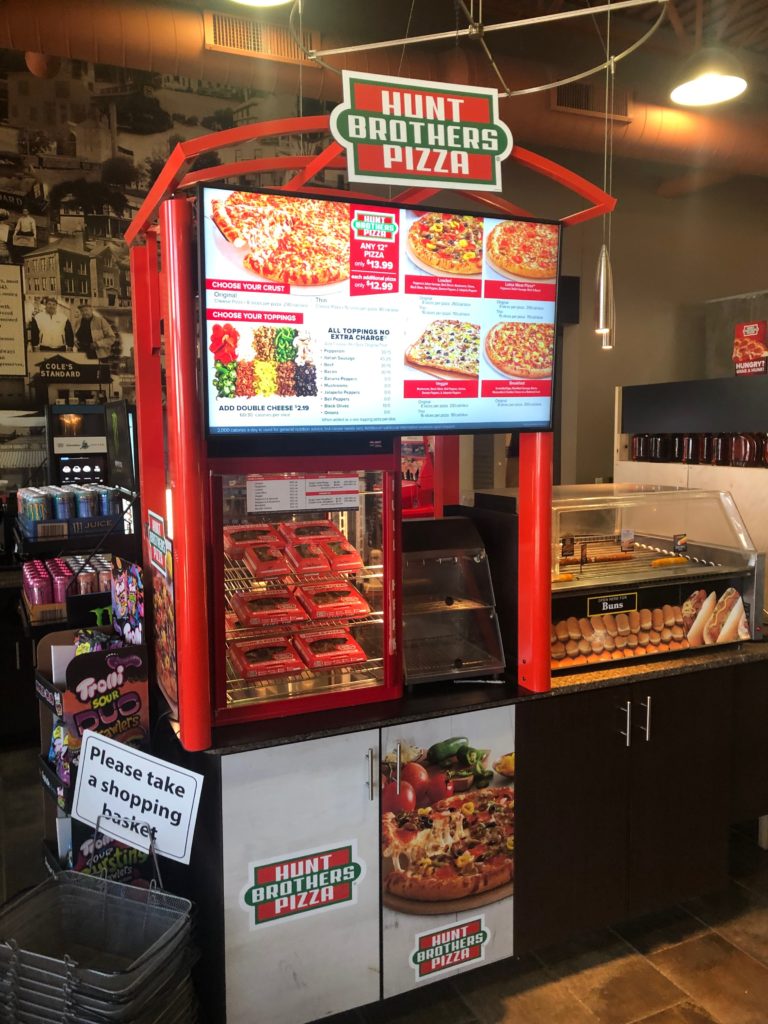 The unstaffed Hunt Brothers Pizza kiosk is situated beside the main entrance of that particular Hi-Way Hop and directly next to the roller dog station. Trusting…or at least praying the personal pizzas absorbing heat in the case were freshly prepared, we grabbed one and gave it a try in our car while it was still piping hot.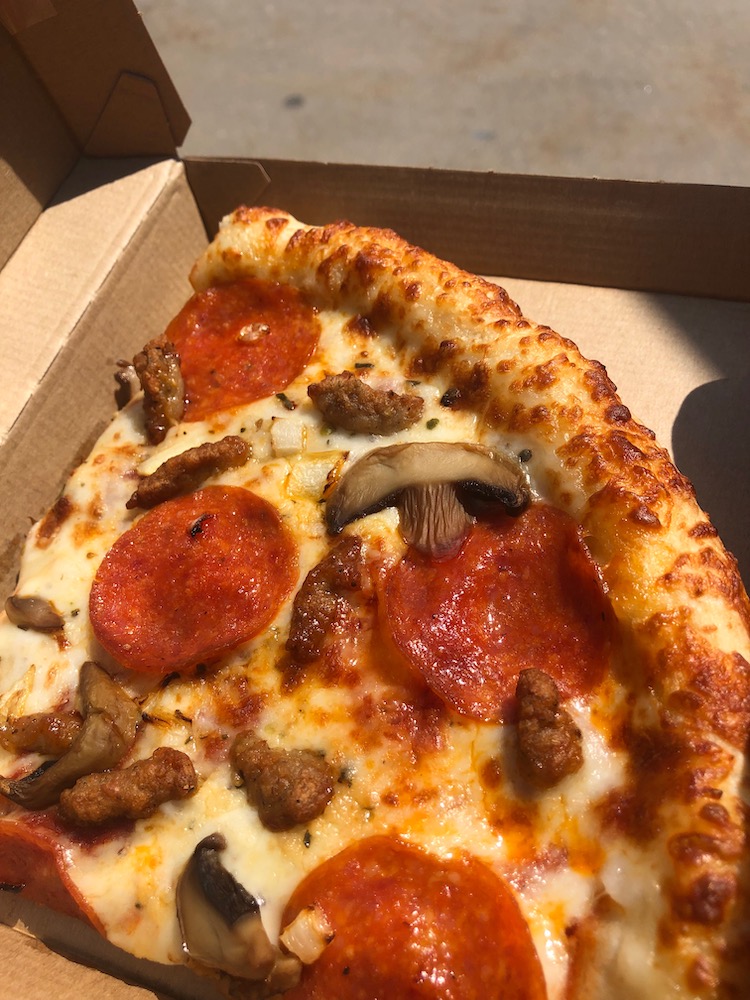 Only about an hour removed from the aforementioned Kwik Trip pizza experience, the comparison to Hunt Brothers was night and day. The topping spread was generous, featuring diced onions and what appeared to be fresh mushrooms in addition to the pepperoni and sausage that were both light on grease and big on flavor. Speaking of flavor, Hunt Brothers' sauce might be the best of the bunch. We were taken by the presence of garlic (or at least a notable amount of garlic salt), oregano, and black pepper in the sauce-forward pizza. Adding to that, the crust was fluffy and lightly buttered. The cheese coverage was ample, but it didn't coagulate into a chunky layer like many of its contemporaries. It was very surprising to us and it feels extremely weird to type, but…Hunt Brothers Pizza kind of rules.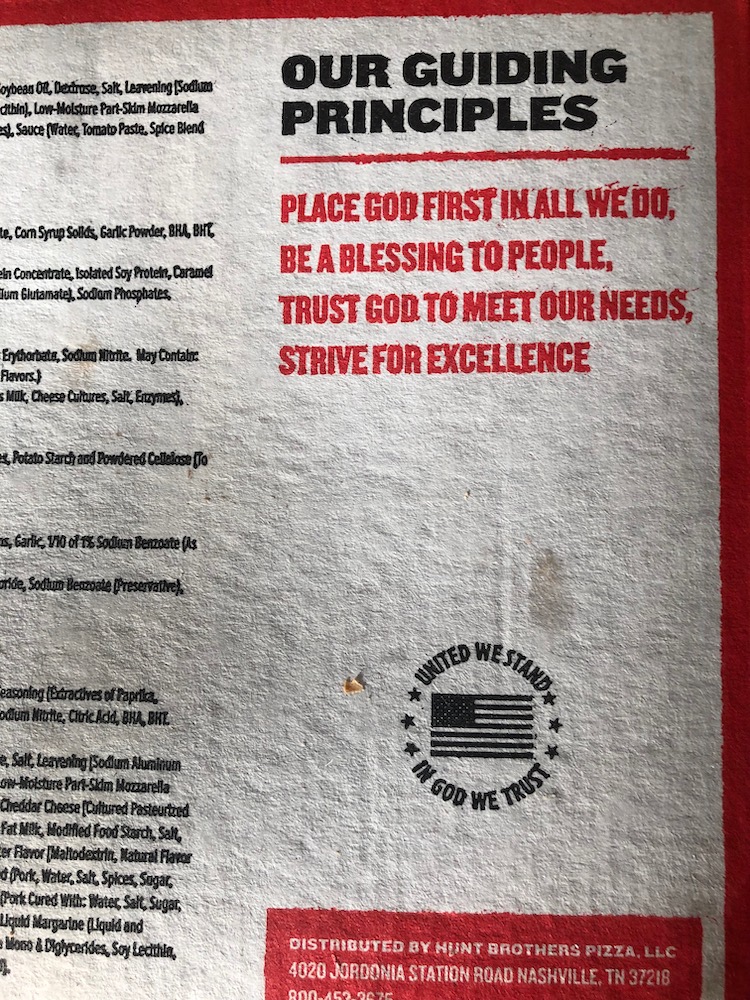 Even when taking its weird/overtly religious principles into account, Hunt Brothers Pizza—at least that specific pizza served at that one stand in Lomira that particular day—punches well above its weight class.
1. Casey's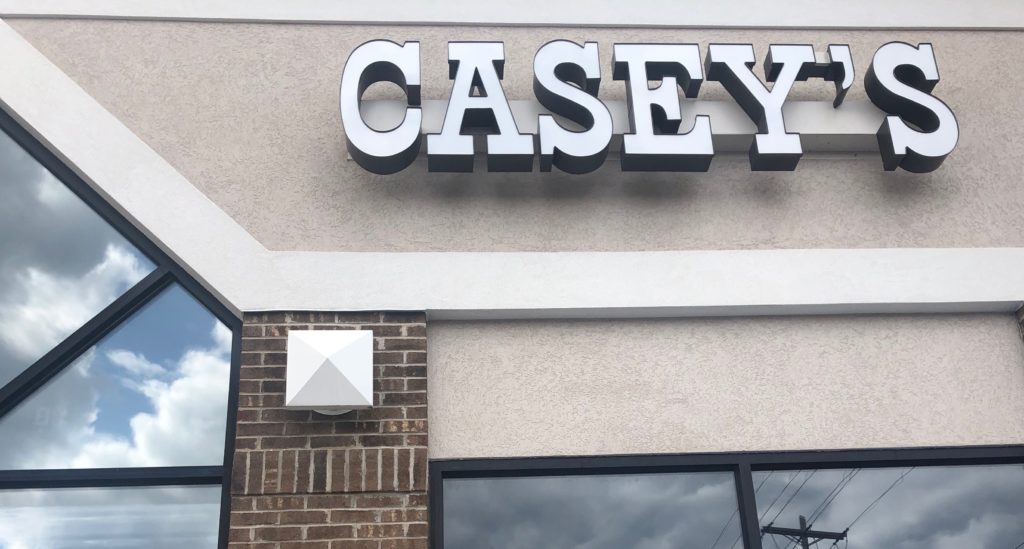 Born in Iowa in 1967 and still headquartered in the Hawkeye State, Casey's made a concerted push into Wisconsin in recent years and currently has over a dozen locations in the state as of now. It hasn't made its way to Milwaukee proper yet (cowards), but expansion seems inevitable…especially when taking into account how goddamn good its pizza is.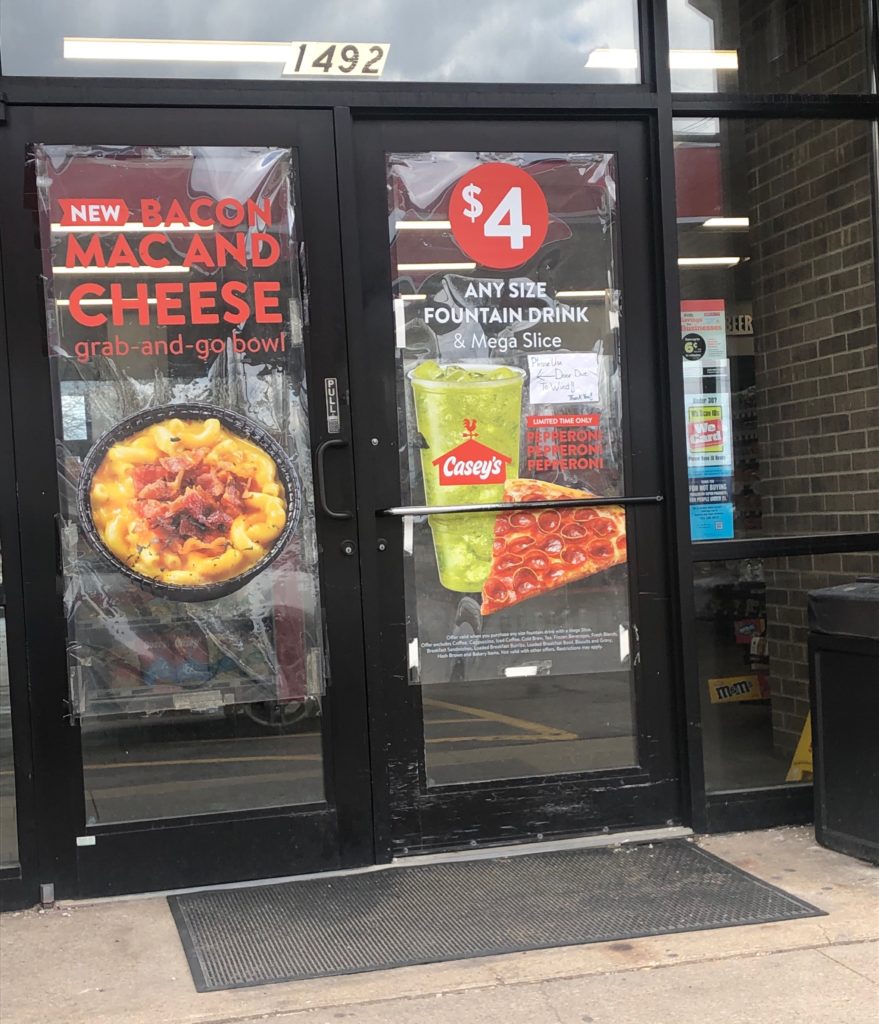 While visiting family in Menasha in April, we finally tried the acclaimed convenience store pizza at the newly-opened Casey's in town.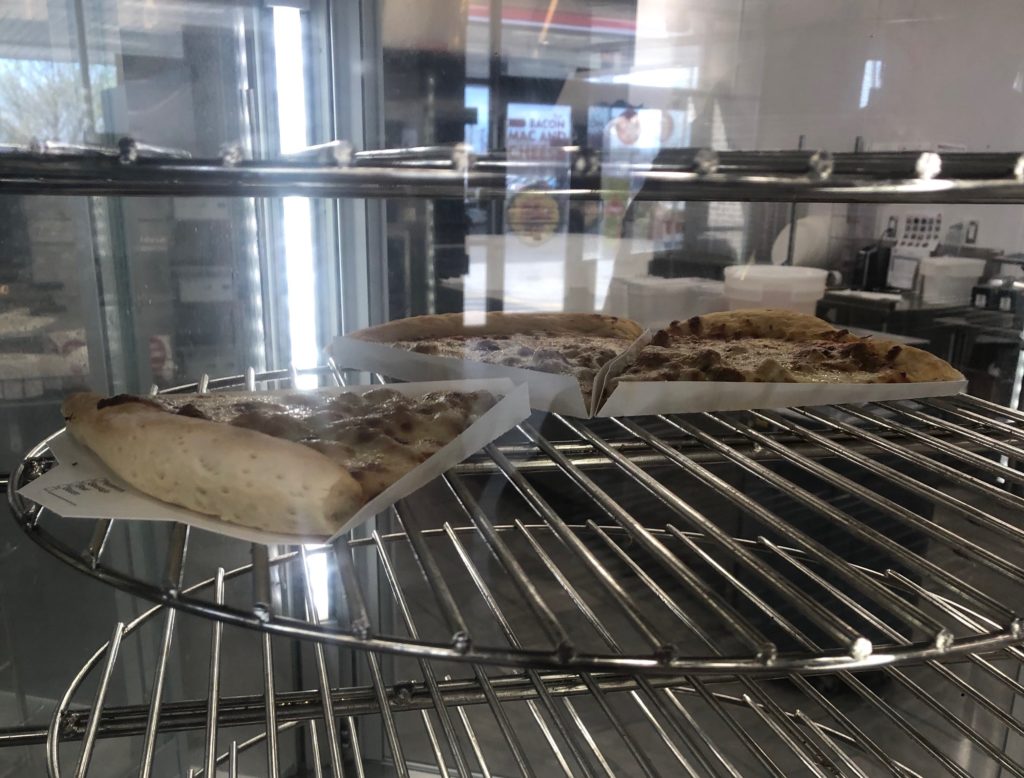 Arriving at a less-than-bustling time of day between lunch and dinner, we weren't left with much of a slice selection. It wound up not mattering much, as one of the remaining sausage slices left spinning on the rack still managed to wow us.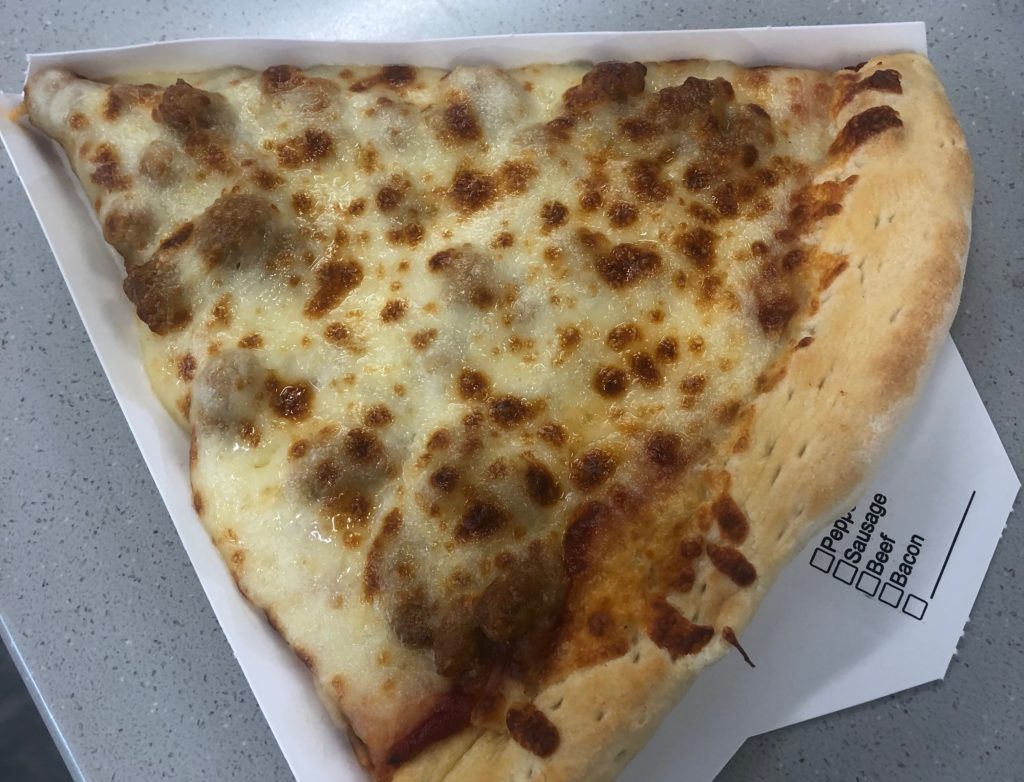 Though Hunt Brothers went all out to impress, Casey's seems to succeed by doing simple things well. The cheese perfectly bubbled and served as a satisfying binding for the plentiful spread of high-quality (again, by gas station standards!) spiced sausage. The sauce-to-dough/crust ratio was perfect and the tomato base was tangy in a way that complemented the amalgam of toppings and the tasty, flour-dusted thin crust. What else can we say…it was fuckin' good, alright?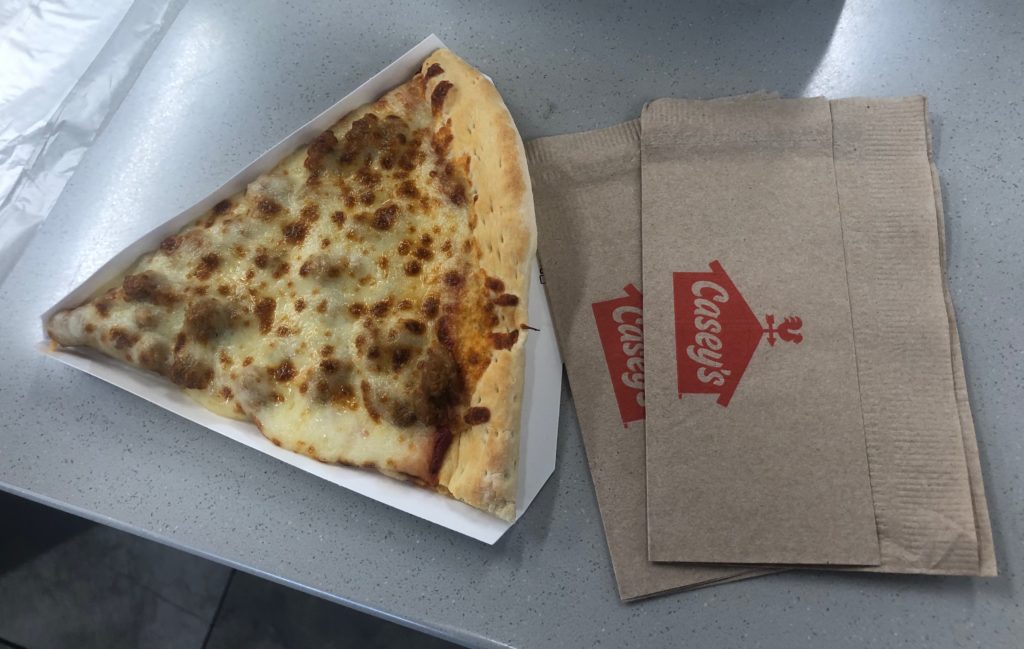 It's also worth noting the slice was pretty big considering its sub-$3 price. You can also pair a Mega Slice with a fountain drink for $4. That's good value! Kwik Trip probably doesn't have anything to worry about in the grand scheme of things, but when it comes to pizza, Casey's is coming for them.
It was a close call, but the numbers are crunched and the results are in: Casey's makes the best gas station pizza that's widely available in the state of Wisconsin. At least until a bunch of commenters inevitably tell us we missed something (probably a place with very few/no locations actually in Wisconsin because that shit always happens). Until then, congrats to Casey's!