There are certain expectations that come with "An evening with…" shows. Typically reserved for artists of high esteem and advanced vintage, these shows promise intimate deep-dives into celebrated catalogs, all tastefully presented and sans openers. Candle-lit tables may or may not be involved. Settle in for an evening of smooth jazz renditions of "Da Ya Think I'm Sexy?" and "Hot Legs," courtesy of Sir Rod Stewart…
Saturday's "An evening with Yo La Tengo" at Turner Hall Ballroom largely defied those expectations. The sold-out show was indeed an extended visit with Yo La Tengo and Yo La Tengo only—the night clocked in at two and a half hours, with an intermission—but it was hardly a polite and dutiful stroll through the band's greatest hits. Instead, it was an alternately lovely and scorching double set that spent just as much—if not more—time in the present than it did in the past. Yo La Tengo is one of indie rock's most beloved and trusted names. Nearly 40 years and 20 albums in (and 10 years since the group's last Milwaukee show), the Hoboken trio remains shockingly vital.
The night was divided in two: a "quiet" set and a "loud" set. Those extremes nicely sum up Yo La Tengo's M.O.—hushed lullabies one minute, feedback freak-outs the next—though "(mostly) quiet" and "(extremely) loud" would have been more accurate Saturday night.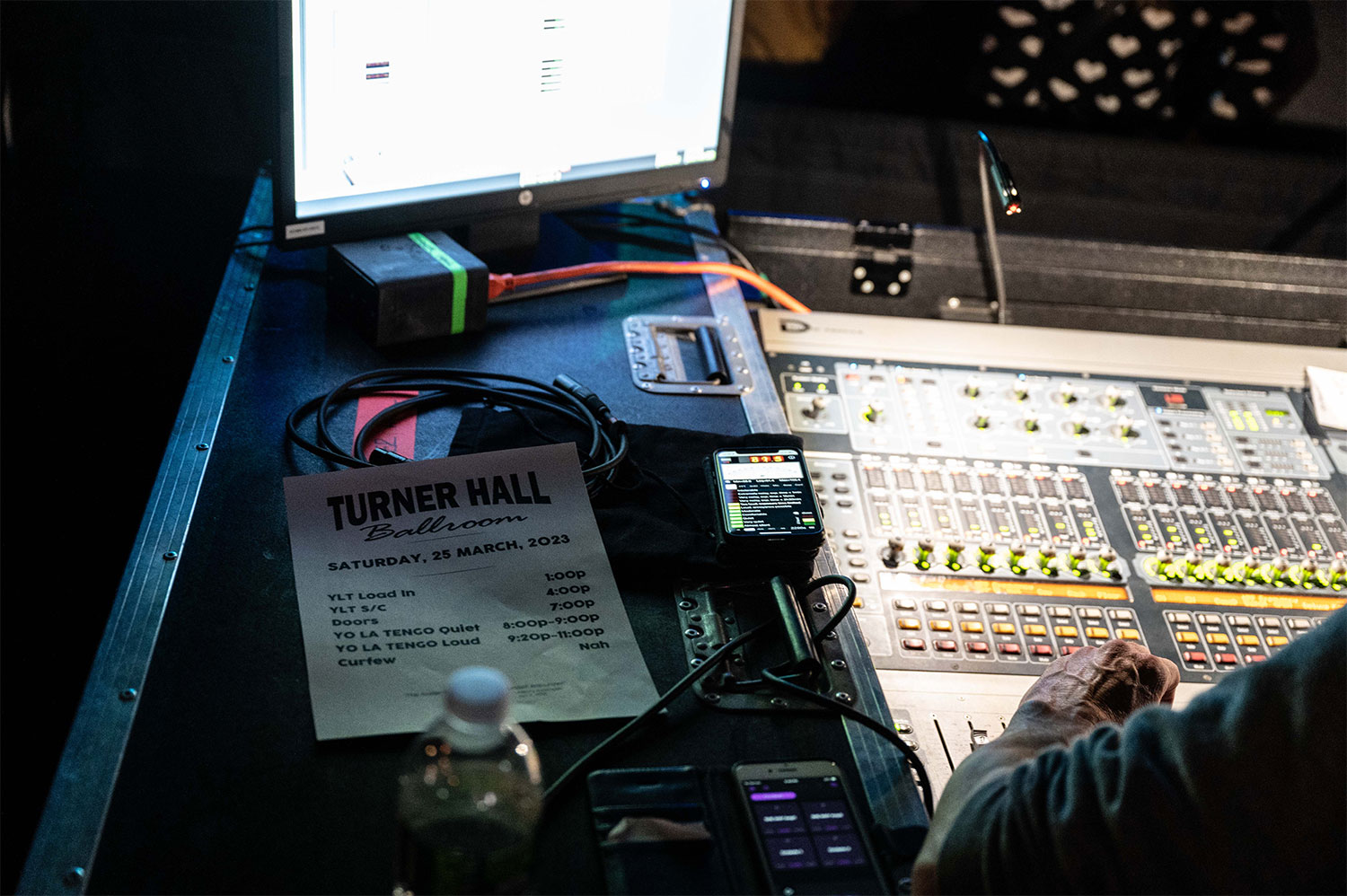 Ira Kaplan (guitar, vocals, husband), Georgia Hubley (drums, vocals, wife), and James McNew (bass, vocals, permanent member since 1992) opened things with a sizable chunk of their new album, This Stupid World. The self-produced record is the band's best in nearly a decade, and the booming drone of "Sinatra Drive Breakdown" (so much for the "quiet" set!) and the lilting beauty of "Aselestine" were early standouts. Both songs, coincidentally, were showcases for Hubley. Her wickedly muscular drumming highlighted the former track, while her always-gorgeous vocals highlighted the second.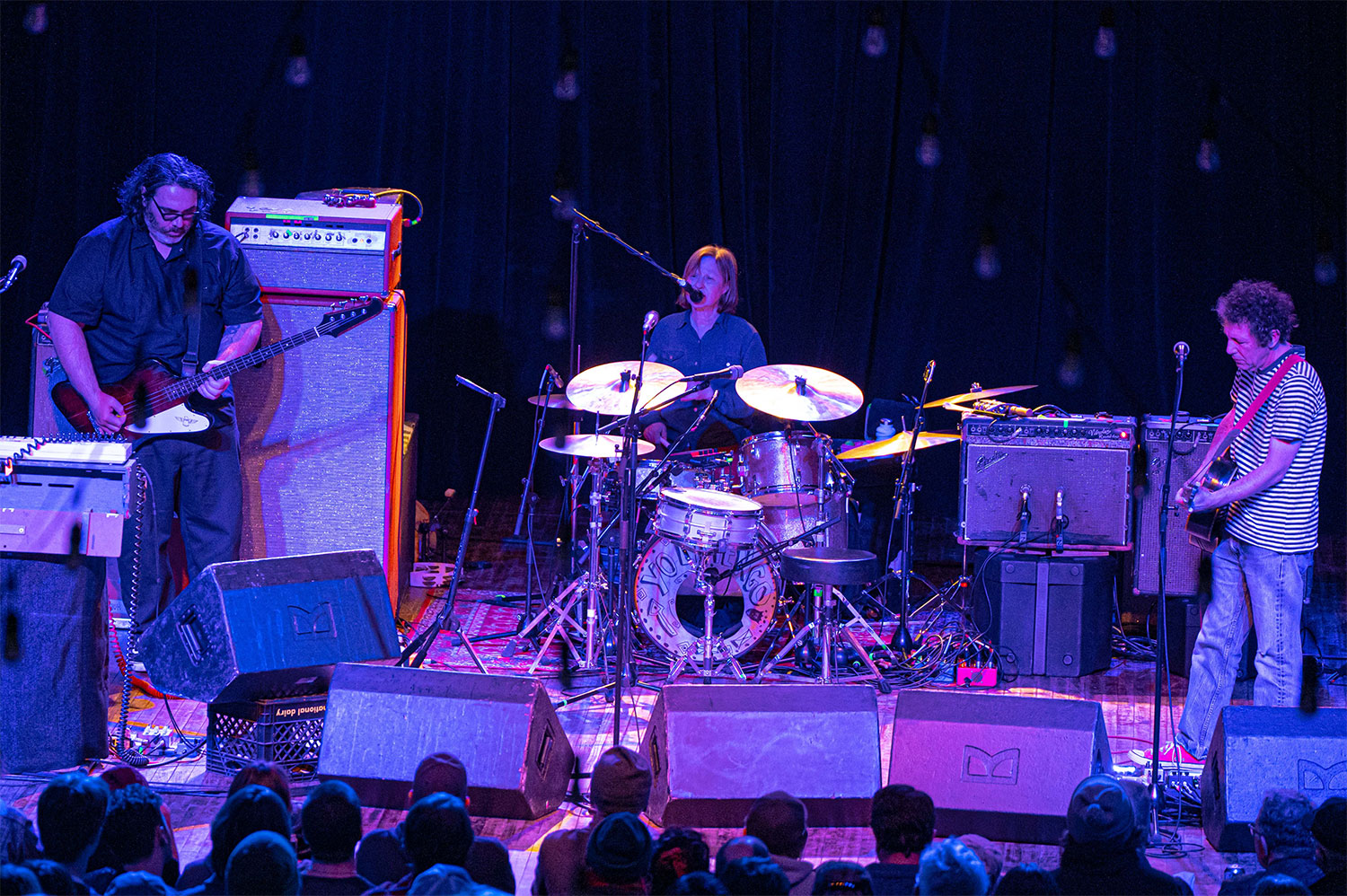 This being a Yo La Tengo show, there were plenty of instrument and duty changes. McNew killed it with his lead turn on the heartbreaking "Black Flowers" (from 2006's I Am Not Afraid Of You And I Will Beat Your Ass). Hubley, meanwhile, stunned on the delicate "Satellite," which featured the drummer singing front and center, wielding only a tambourine. All throughout, Kaplan's jagged, back-breaking guitar improvs and the impossibly pretty, never-gets-old vocal harmonies of Kaplan-Hubley-McNew kept the standing-room-only crowd entranced.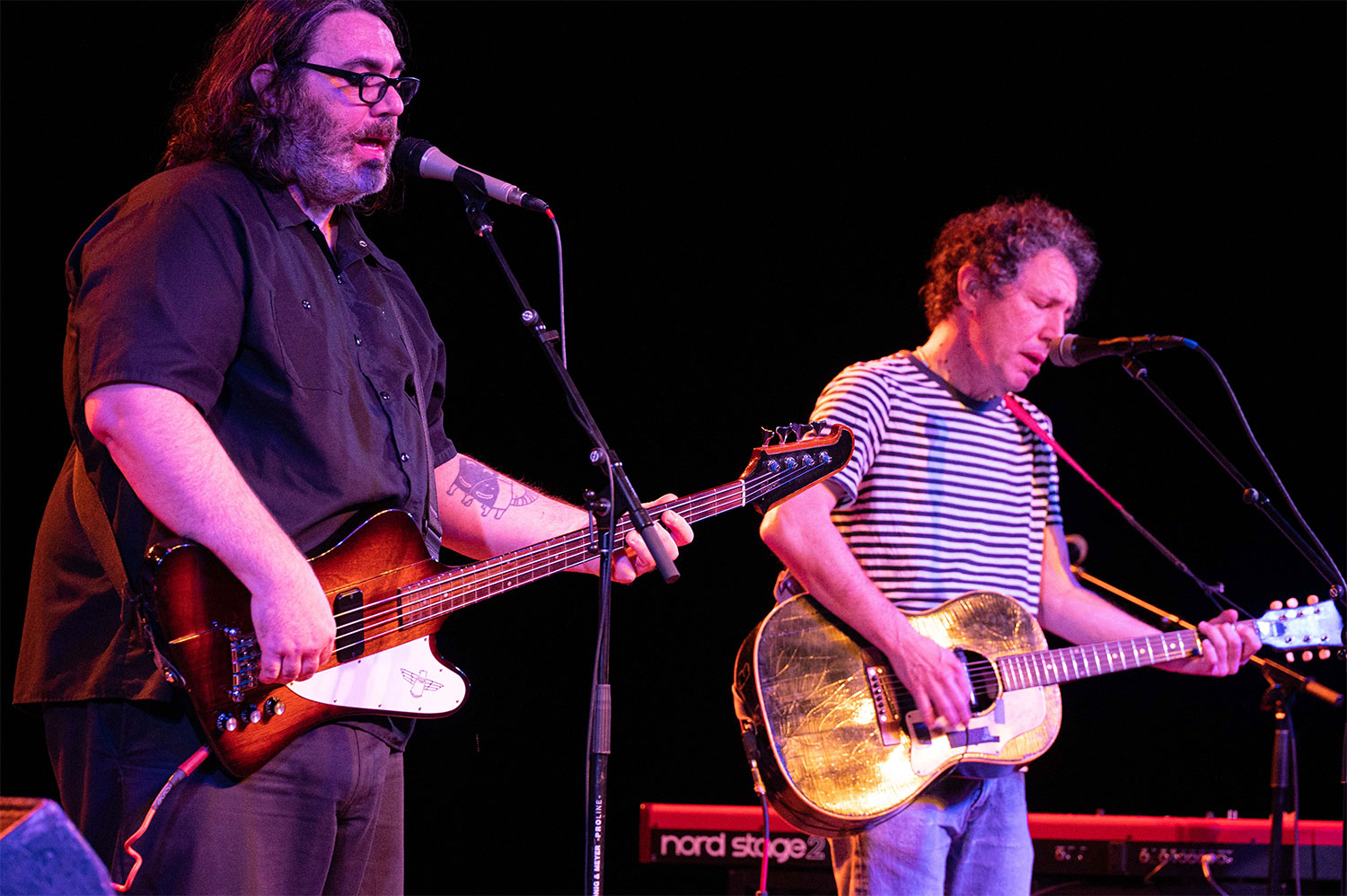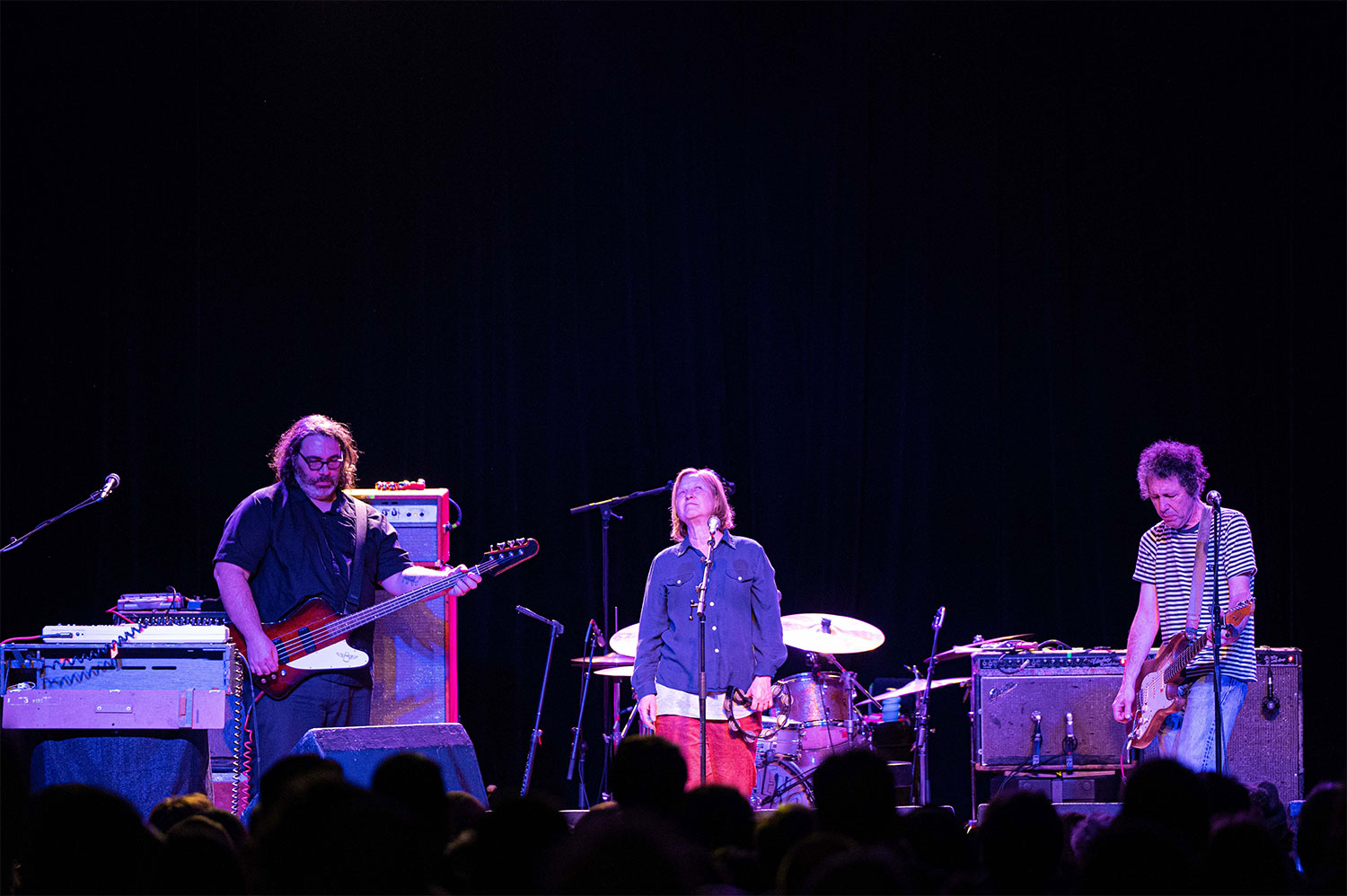 As for cover song curveballs, the staccato zaniness of The Urinals' "Ack Ack Ack Ack" interrupting the tender "She May, She Might" (from 2018's There's A Riot Going On) certainly qualified. Less surprising but just as welcome were takes on the Velvet Underground's "I Heard Her Call My Name" and the Flamin' Groovies "You Tore Me Down." The former opened the night's encore, while the latter—found on Yo La Tengo's 1990 record Fakebook—closed it.
The second, "loud" set certainly lived up to its billing; legend has it that the screeching sound of Kaplan's electric organ during "Sudden Organ" (natch) is still hanging in space over Vel R. Phillips Avenue. One would be hard pressed to name a bona fide Yo La Tengo "hit," though some of the band's most well-known songs were represented here. The chugging "Sugarcube" and the funky "Mr. Tough" (from 1997's I Can Hear The Heart Beating As One and 2006's I Am Not Afraid…, respectively) lived up to their reputations, and the new "Fallout" sounded like a previously unheard classic.
Yo La Tengo show = GOOD pic.twitter.com/LUrlzPCpJk

— Matt Wild (@ByMattWild) March 26, 2023
Speaking of I Can Hear The Heart…, "Moby Octopad," complete with its spy-movie bass line, was the lone original in the encore. (But what an original!) The most "Yo La Tengo" moment of the night, however, happened during the noisy back half of "Ohm." Some singers occasionally point their microphones at the audience; on Saturday, Kaplan literally handed his still-plugged-in electric guitar to the crowd. The guitar made a terrific racket as it was passed around, and it eventually made it back to its owner in one piece. It was a moment that blurred the line between performer and audience, and a moment not typically found in "An evening with…" shows. This particular evening—for Yo La Tengo and the adoring Milwaukee crowd alike—was an evening well spent.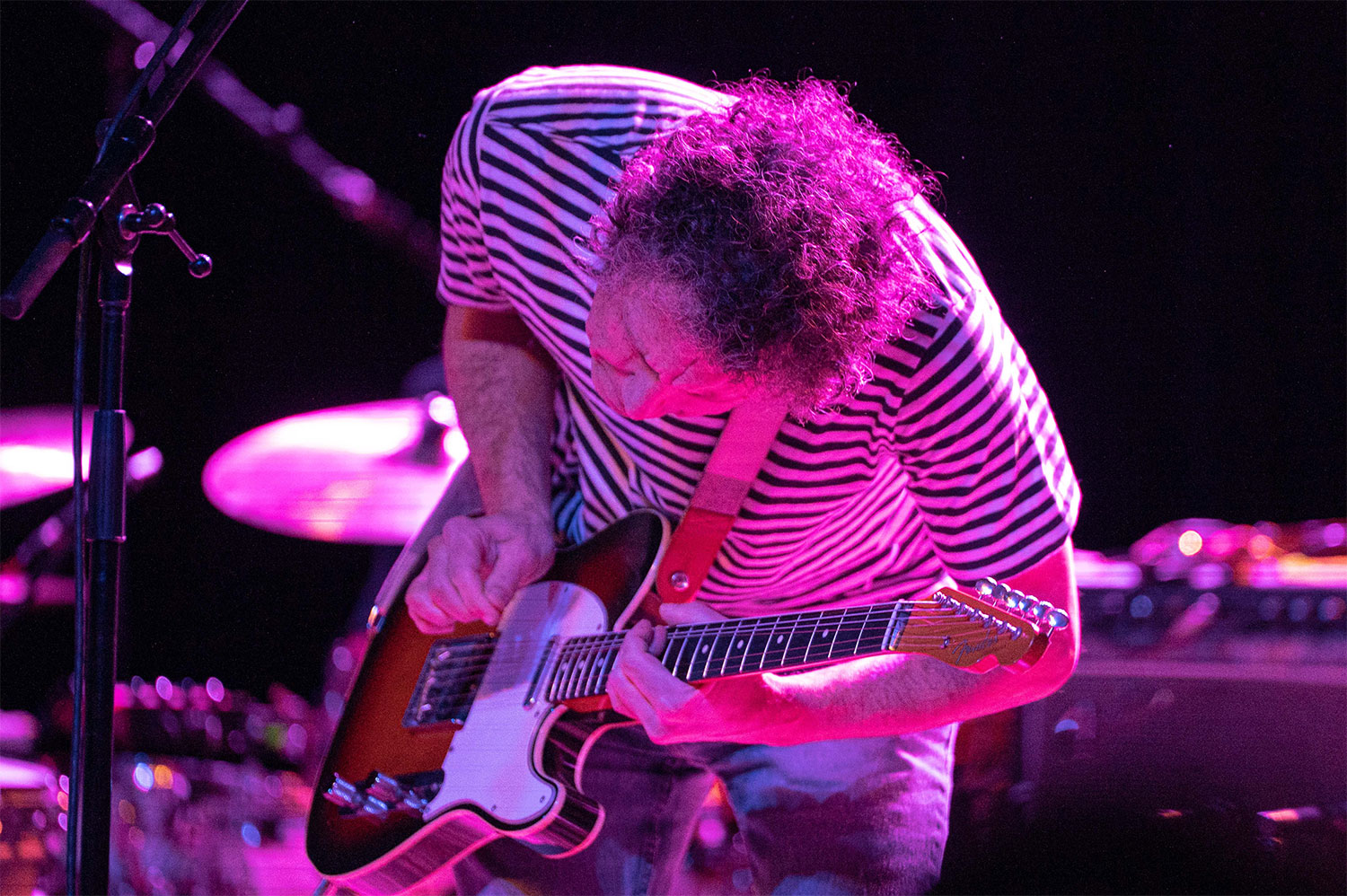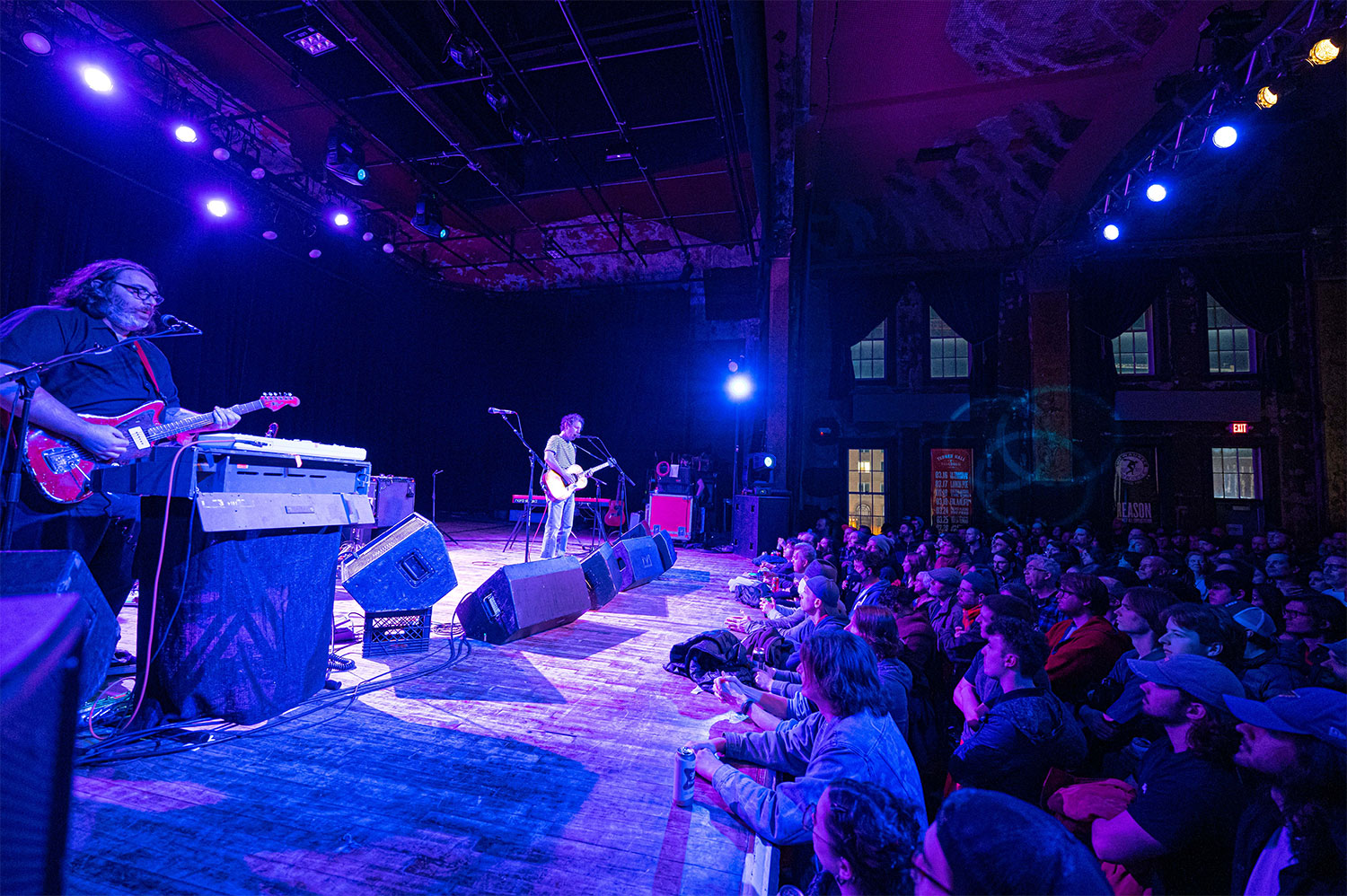 SET LIST
This Stupid World
Sinatra Drive Breakdown
She May, She Might
Ack Ack Ack Ack (Urinals cover)
Aselestine
Until It Happens
Satellite
Black Flowers
The Ballad Of Red Buckets
Miles Away
And The Glitter Is Gone
Mr. Tough
For You Too
Fallout
Sudden Organ
Brain Capers
Decora
Sugarcube
Ohm
Our Way To Fall
I Heard Her Call My Name (Velvet Underground cover)
Moby Octopad
You Tore Me Down (Flamin' Groovies cover)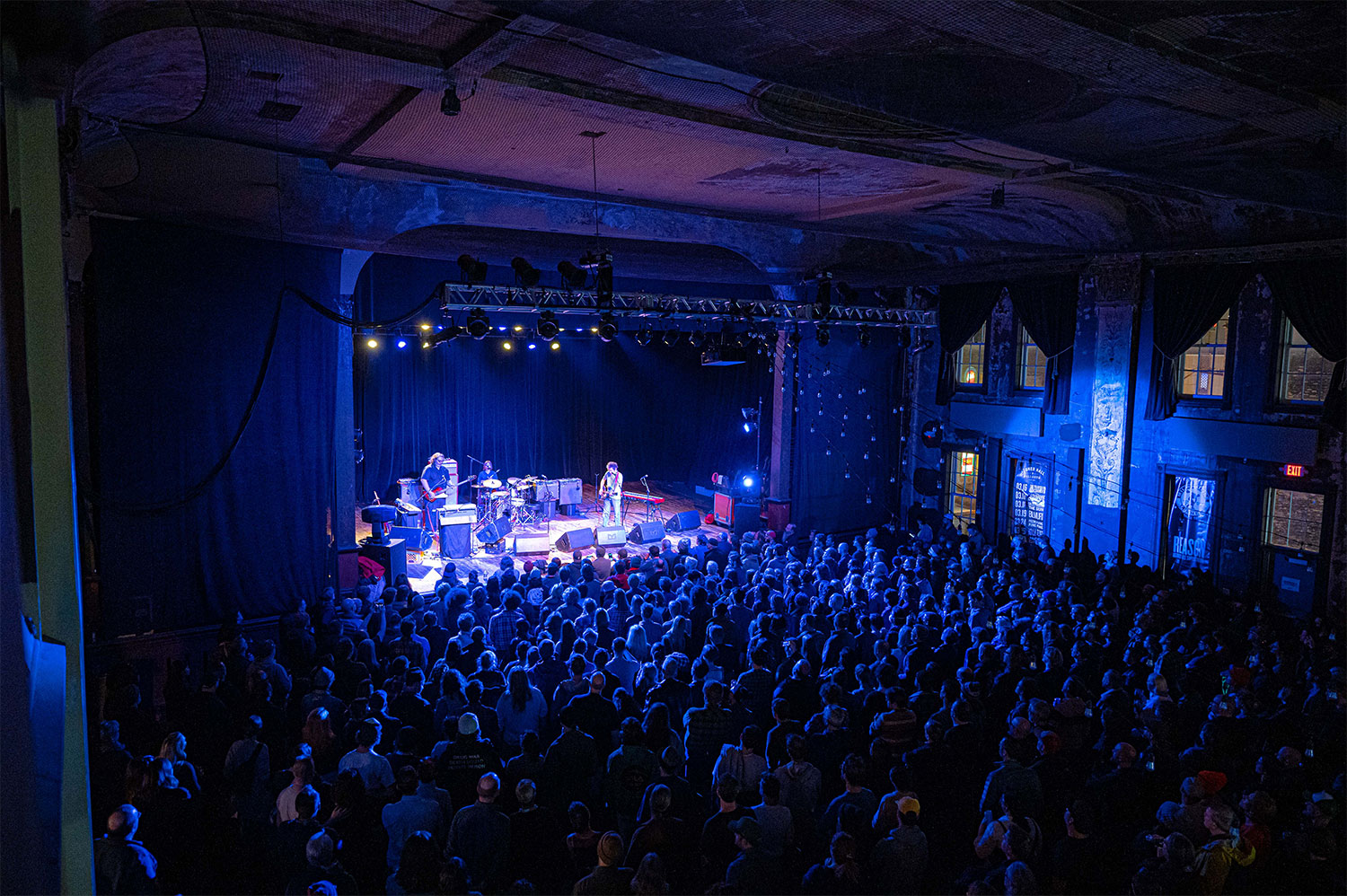 Exclusive articles, podcasts, and more. Support Milwaukee Record on Patreon.