In the late '90s and early aughts, mainstream music was all the rage with a new form of heavy metal that—quite fittingly—was called "nu metal." Bands like Korn, Limp Bizkit, Slipknot, Crazy Town, and Linkin Park topped the charts, packed arenas, and dominated rock and roll radio airwaves. Then as quickly as it came into worldwide consciousness, the nu metal movement was pretty much over.
Though most of the polarizing sub-genre's bands of that brief heyday are no more and the style has fallen out of favor with many, nu metal still holds a place in the hearts of a small-but-devoted sect of listeners. Jamie Kerwin counts himself among that group. The Knaaves guitarist decided to funnel his affinity for the very specific and oft-ridiculed type of music into the creation of Freak On A Leash Friday, an occasional celebration of all things nu metal that takes place on select Friday nights at X-Ray Arcade. Kerwin co-hosts the parties and mans the playlist under the moniker of DJ Halfway Jones.
Prior to the third installment of Freak On A Leash Friday (scheduled to take place at the Cudahy arcade bar tonight), Milwaukee Record asked the nu metalhead about the origin of this niche series, what both he and X-Ray Arcade do to fit the night's theme and create a "judgement-free zone," and why the sub-genre gets a bad rap.
Milwaukee Record: How did Freak On A Least Friday come about?
Jamie Kerwin: A few months ago when X-Ray Arcade had first opened, there was an open Friday night and we were looking for something to fill that spot. That's when the idea for Freak On A Leash Friday first came about. A friend of mine, Brian Radmond, runs an emo night called Sad Boy Saturday and has done an amazing job building that event over the past few years. Since, nu metal has always had a place in my heart, I figured let's give it a shot.
MR: Do you earnestly like nu metal or is this done with a hint of irony?
JK: A bit of both, to be honest. I was a huge nu metal fan when I was in high school and went to every concert in the area. Now that we are 20 years removed from its peak, it's interesting to see how the genre is being remembered in hindsight. That era of music shaped many musical tastes and, while we can appreciate it for what it was, there was also some pretty goofy stuff going on.
MR: Why do you feel the need to celebrate the sub-genre, when it, and many bands within its umbrella, exist as a punchline to some people? Does it serve as a safe haven of sorts, where nu metal holdouts can enjoy Korn, Limp Bizkit, Orgy, and the like without judgement?
JK: I'm not going to deny that nu metal was the butt of many jokes for years, but as time has gone by, I've heard more people openly expressing their love for the genre. If you go to metal shows now, you'd be surprised how many Slipknot or Korn shirts you see. I also don't think it's a coincidence that so many bands from that time are doing reunion shows. Freak On A Leash Friday is definitely a safe haven for everyone to hang out with their friends, have a few drinks, and drunkenly sing along to all of the favorites. This is a judgement-free zone.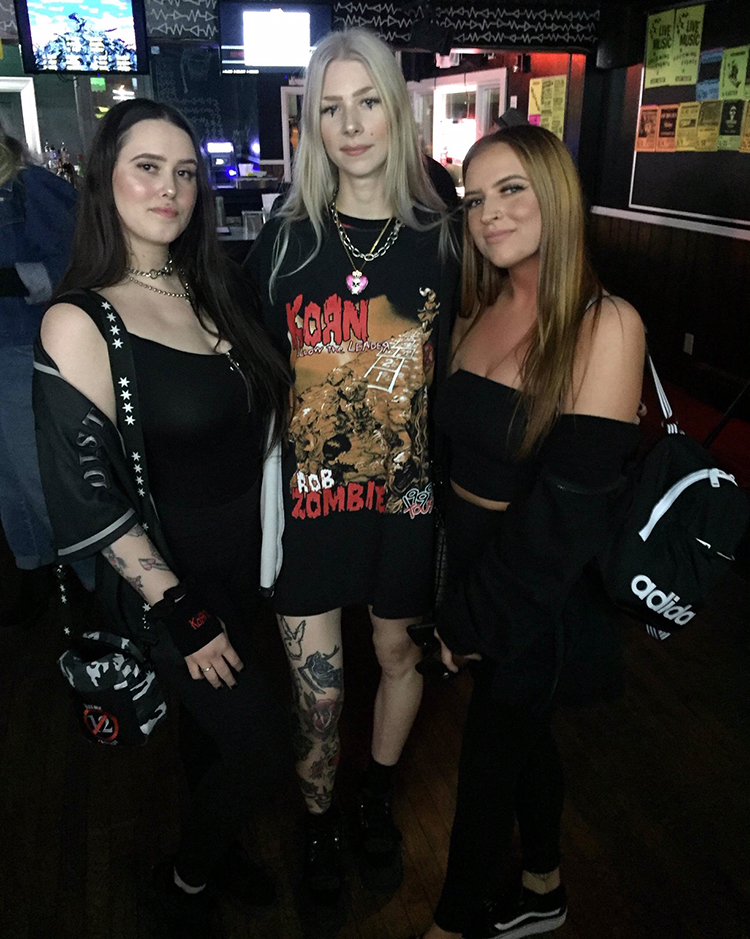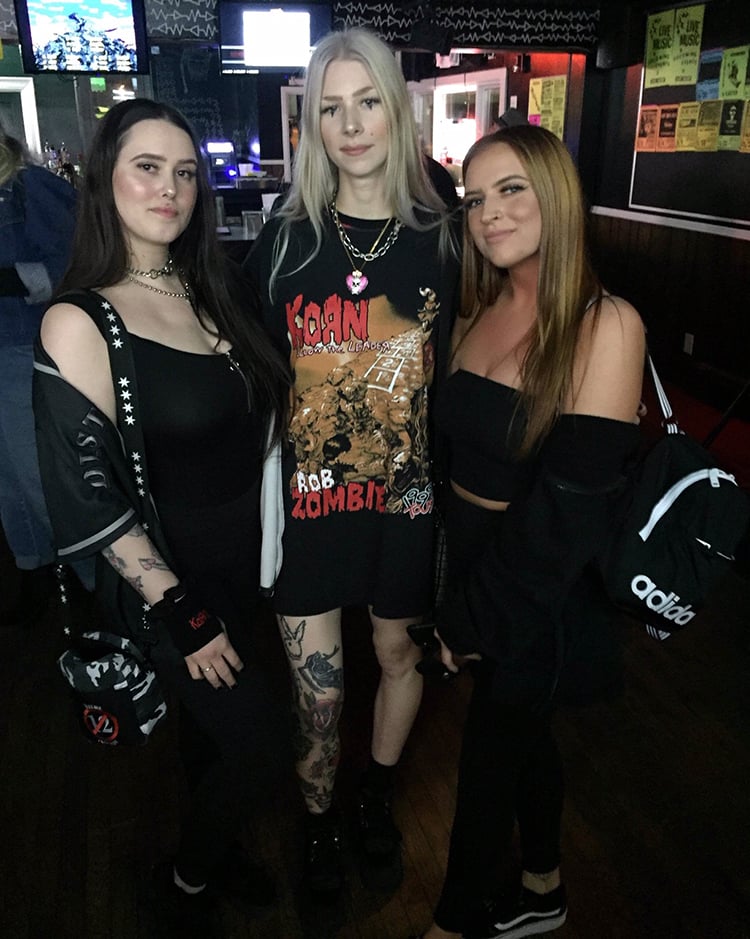 MR: How have the first few installments gone, both in terms of attendance and general vibe? Have you learned anything and have you been surprised by how well—or how poorly—some songs and artists go over?
JK: The first few installments of Freak On A Leash Friday have been great. The vibe has been extremely positive. Obviously, songs by the bigger artists such as Korn, Slipknot, and Limp Bizkit always get a reaction, but it's been fun to see someone freak out—pun intended—when some obscure band is played that they forgot about. Also, it's been awesome to see so many people pull their old shirts out of the closet and wear them out to the event. A friend of mine wore a Limp Bizkit shirt from '98 that she still had to one of the events.
MR: What's the range of bands people can expect to hear? And what are some of your favorite things you've played during the event?
JK: People can expect to hear artists like System Of A Down, Marilyn Manson, and Linkin Park, but we haven't forgotten about the bands like Ill Nino, 40 Below Summer, or Dry Kill Logic either. Just to keep everyone on their toes, there are occasional popular hits from the time period that fit the vibe of the event as well. It's also worth mentioning that some of the newer metal and hardcore bands draw heavy influence from nu metal, so Vein, Harm's Way, and Cane Hill have been played at the event, too. Everything goes.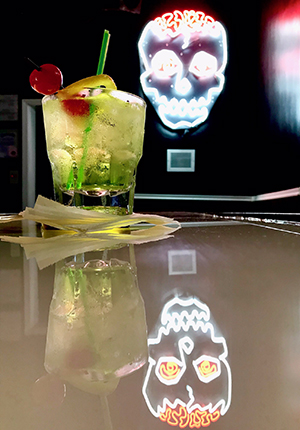 MR: What are some other ways X-Ray Arcade goes all out for Freak On A Leash Friday?
JK: Each month, the awesome bartenders at X-Ray Arcade have been coming up with a signature cocktail for the event—which usually includes Surge because that's what everyone was hooked on in 1999. Last month's signature cocktail was the Surge-A-Rita, which actually sold so well it was added to the permanent menu. This month's signature cocktail is called "Mai Last Resort." It's our take on a classic Mai Tai, but with Surge as part of the mix.
We are really trying to do something new for the event each month. This time around, we will be raffling off two pairs of tickets to (hed) p.e. at X-Ray Arcade on July 30th and there will be classic nu metal music videos on some of the TVs, mainly because we all need to be reminded of some of the ridiculous fashion styles of the time. And, as always, all of the arcade games will be on free play with classic video games on some of the TV screens as well.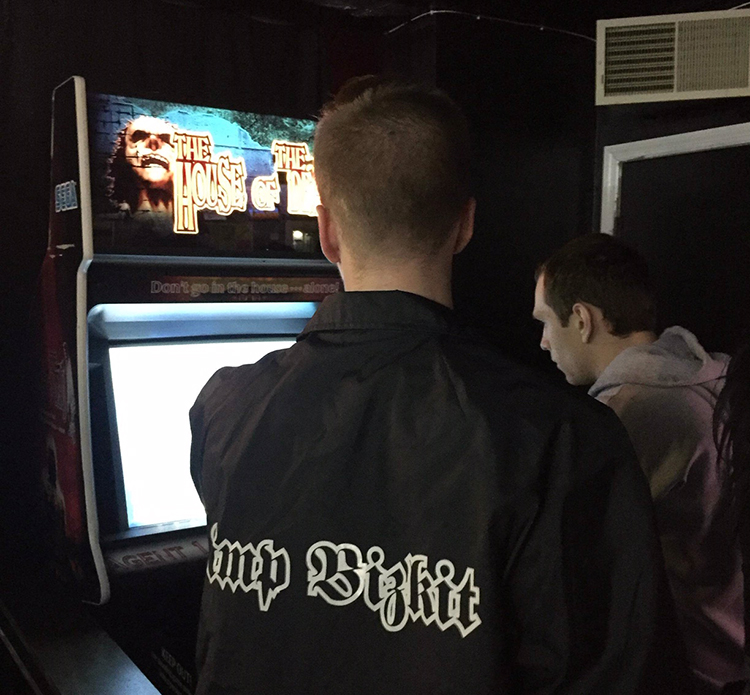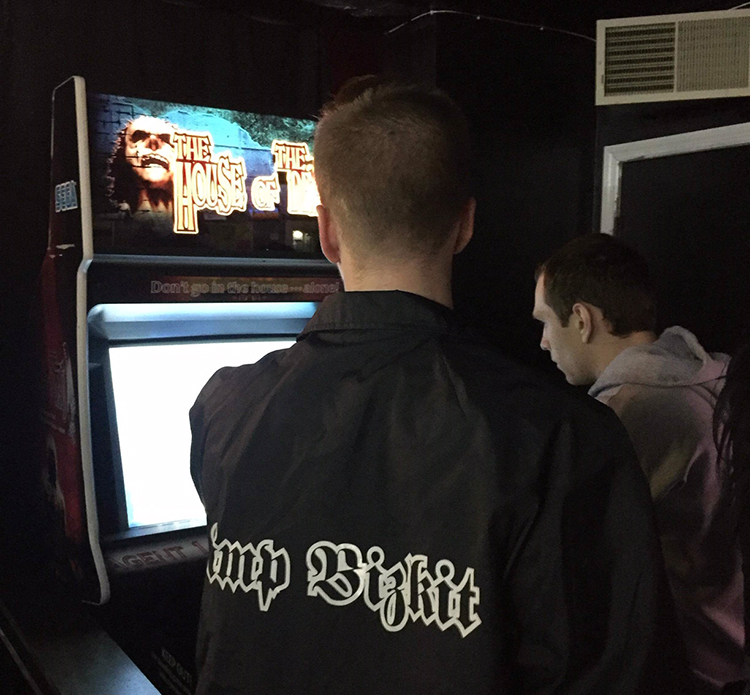 MR: Assuming you want to keep growing these theme nights, what are some things you'd like to bring to Freak On A Leash Fridays as the series progresses and continues to find an audience?
JK: We definitely want to continue growing Freak On A Leash Friday and have been brainstorming what we can do to make that happen. This month, we will be raffling off tickets to an upcoming show, but in the future we would like to pair up with sponsors for more giveaways, maybe even bring in tribute bands just for fun, and have celebrity guest DJs. There are lots of possibilities.
MR: Why should someone who's maybe on the fence consider coming out to this?
JK: Besides the opportunity to win free stuff? Seriously, Freak On A Leash Friday is for anyone who likes or has ever liked this style of music and who wants a fun atmosphere to hang out in. Bring a friend or make new friends if your lame friends don't want to join you, either works.
Freak On A Leash Friday will take place at X-Ray Arcade tonight (July 19) from 9 p.m. to midnight. There is no cover to the 21+ event.