Wondering what all the hubbub was about outside the Pabst Theater this week? The cranes? The crowds? The drones? Well, heed these instructions…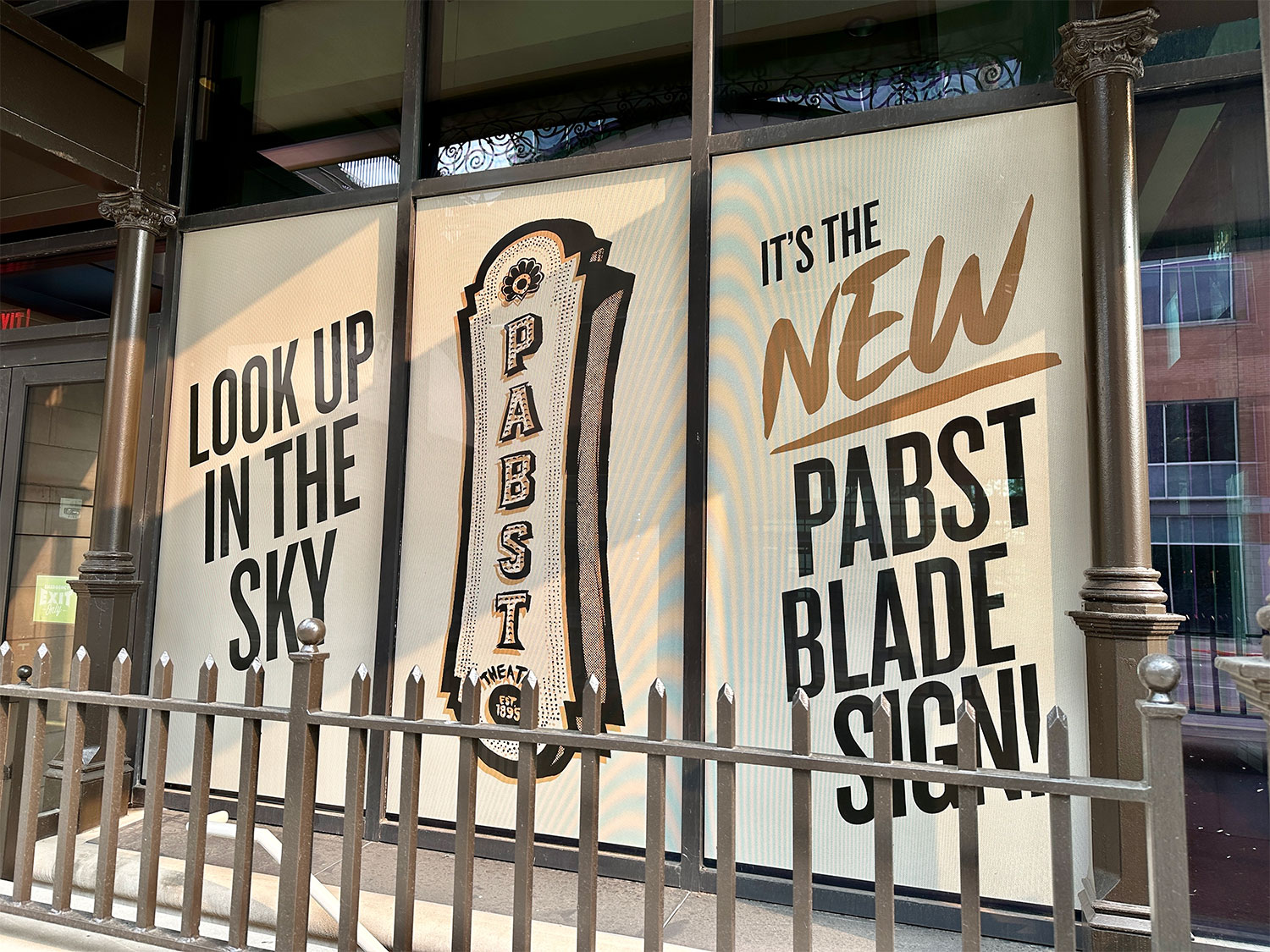 …and behold the Pabst Theater's new blade sign!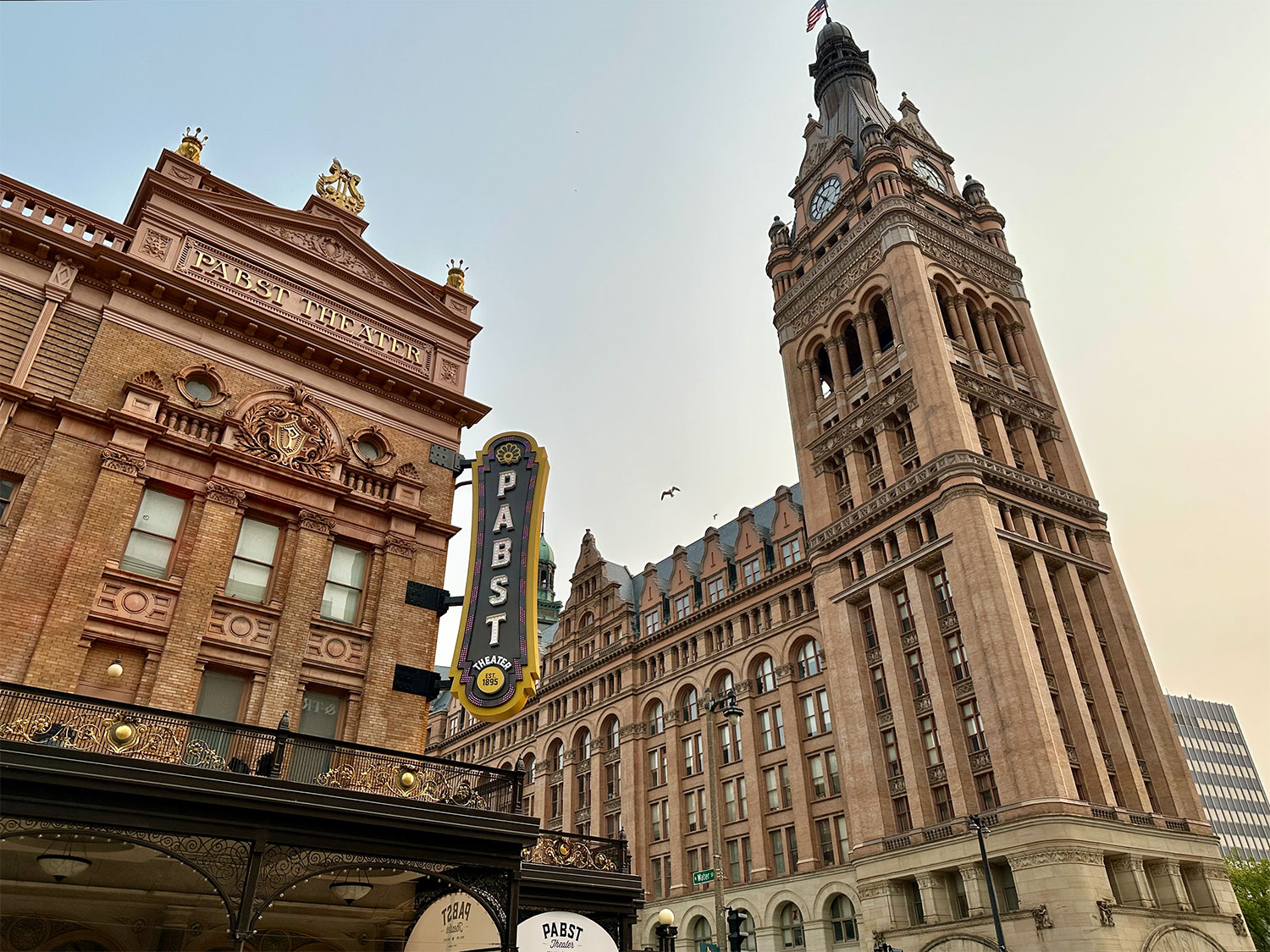 The sign—measuring 27 feet tall and seven feet wide—was designed by Jason Gierl and constructed by Elevated Identity. (Gierl previously designed the new marquee for Landmark Lanes.) Complete with "chasing" lights and a touch of modern pizzaz, it's intended to pay homage to the Pabst's original blade sign, which hung outside the theater from the 1920s through the 1970s. It looks pretty slick!
Crews installed the sign on Monday:
New sign for @PabstTheaterGRP pic.twitter.com/zvP1i1wbdb

— Milwaukee Record (@milwaukeerecord) May 15, 2023
"When Michael Cudahy took the tired, and often dark, Pabst Theater off of the city of Milwaukee's hands, the mission that he gave to Matt [Beringer] and I was to 'bring this place back to life!'" said Gary Witt, president and CEO of the Pabst Theater Group, at an official lighting ceremony on Wednesday. "Over the last 20 years we have more than fulfilled Mike's mission as The Pabst Theater has returned to its rightful place, as the crown jewel of Milwaukee's entertainment scene, leading the newly created Theater District. After today, that activity on the inside that has returned can now be matched by the beacon of the blade sign shining out into the night sky of Milwaukee."
Plans for the new Pabst Theater blade sign date back to 2019. Permits, approvals from the Historic Preservation Commission (the Pabst, built in 1895, is a National Historic Landmark), and, oh yeah, a pandemic all played a part in the long process.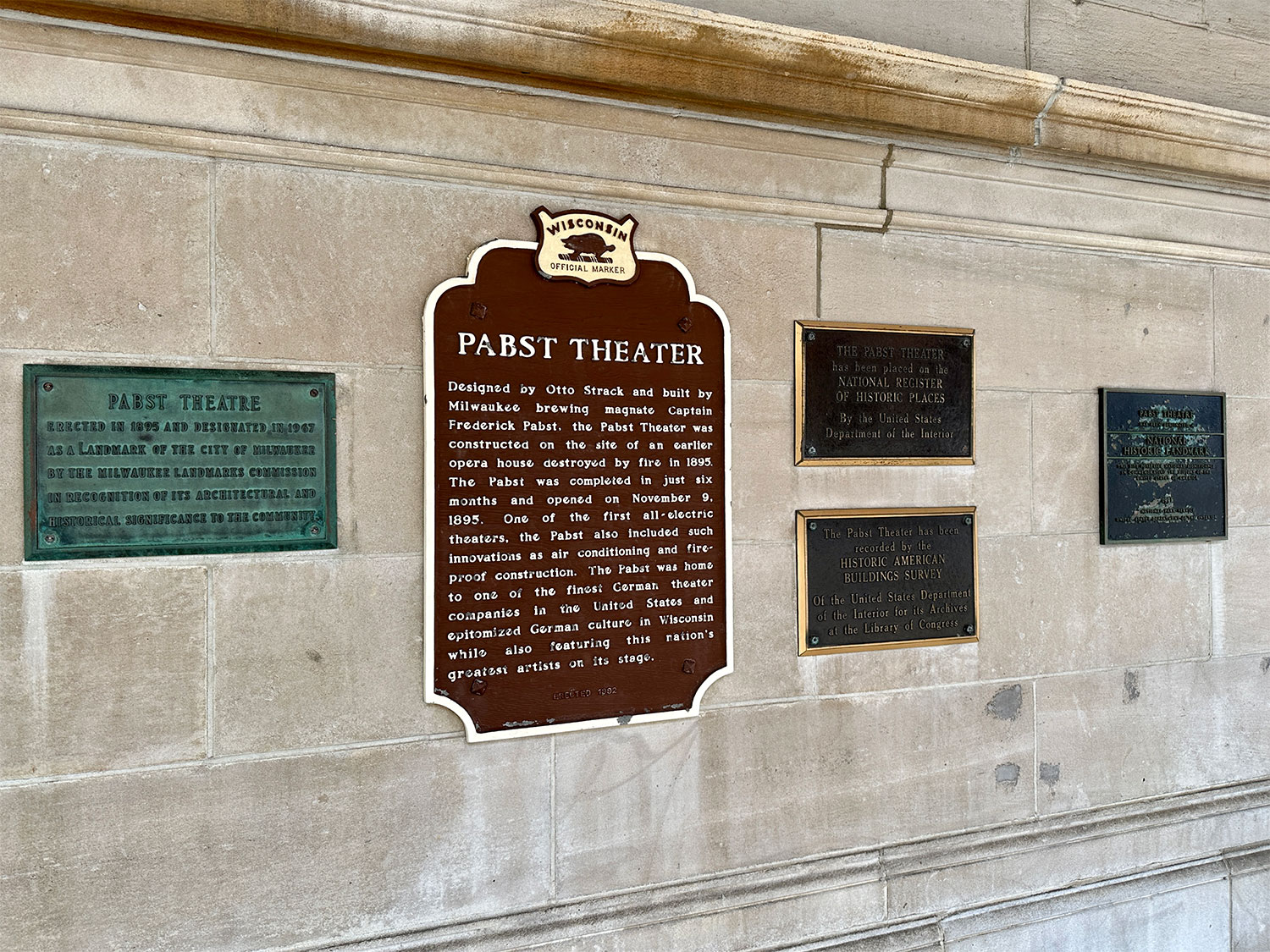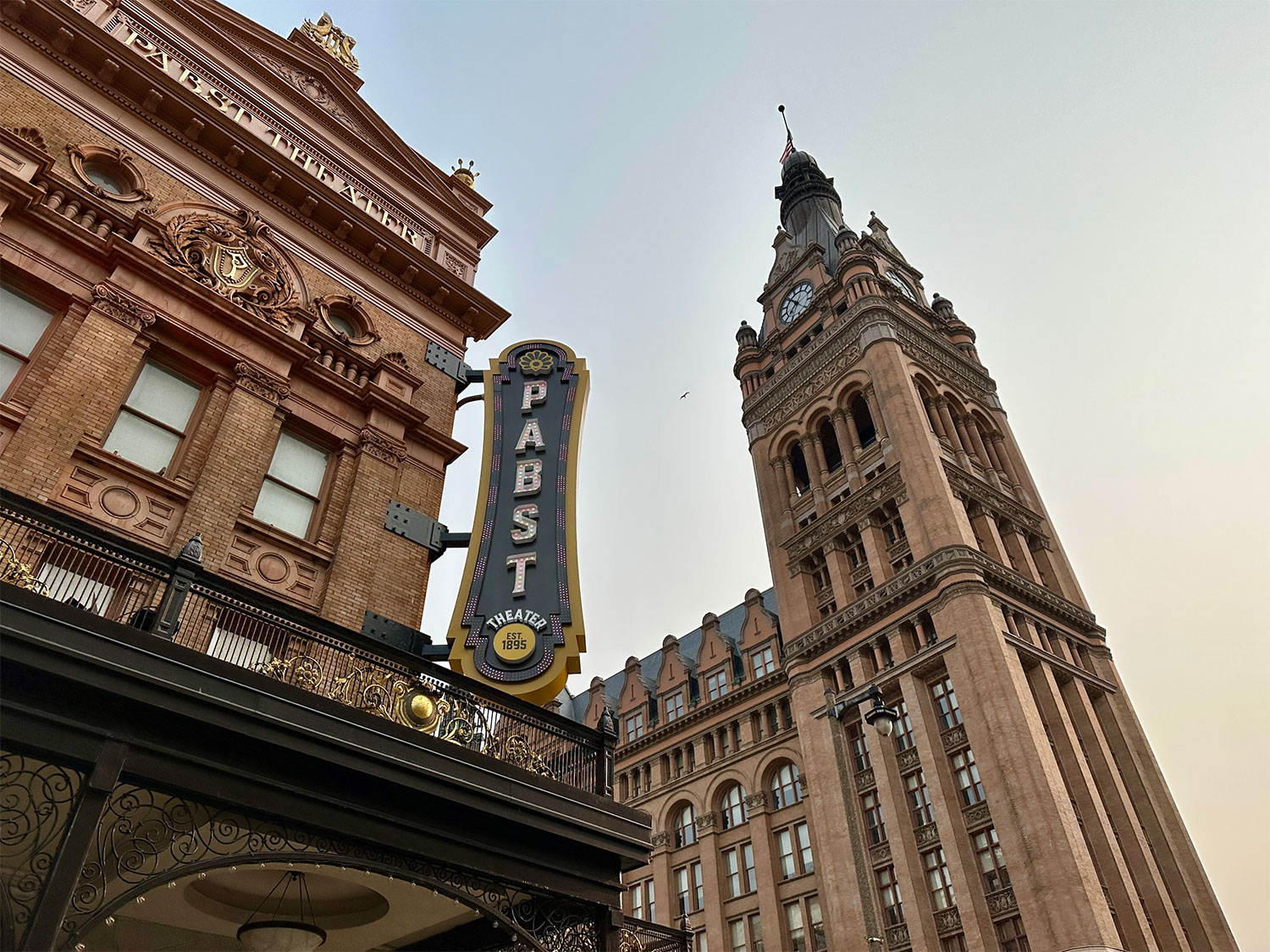 Exclusive articles, podcasts, and more. Support Milwaukee Record on Patreon.
---
RELATED ARTICLES
• Ahead of 95th anniversary week, Landmark Lanes gets new marquee