Early last month, we wrapped up another autumn installment of our Midweek Music concert series at Crafty Cow's Wauwatosa location. Instead of making you wait until spring before the series continues, Crafty Cow wanted to warm up your winter by bringing the free concert series back for seven more shows spread throughout the months of January, February, and March.
This time around, the concerts will take place at Crafty Cow's location in Bay View (2675 S. Kinnickinnic Ave.). Another major change is the shows will now happen on Thursday nights instead of Wednesdays. Thursday also happens to be Crafty Cow's "Burger Night," with discounts offered on build-your-own cheeseburgers. As usual, pints of Indeed Brewing Company beer will be available for only $4 during all Midweek Music shows.
Speaking of the concerts, this winter's lineup features the following performers…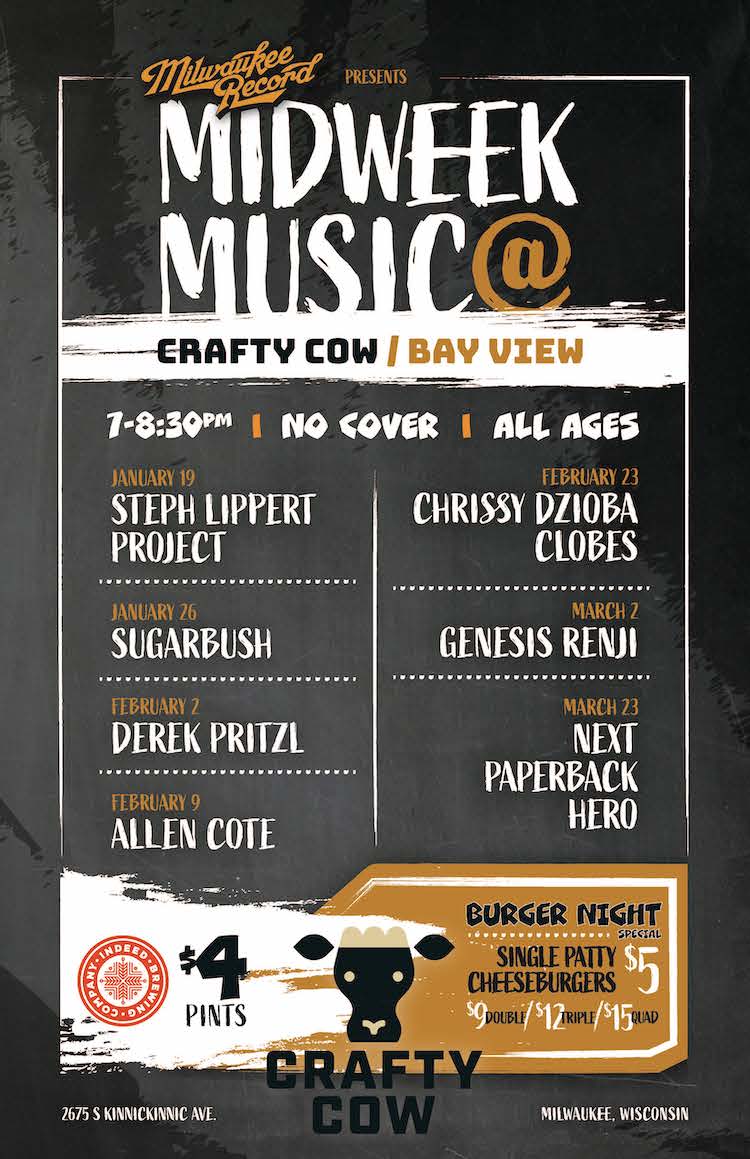 If you like free performances by tremendous area artists and specials on both burgers and beer, we'll see you at Crafty Cow's Milwaukee location this winter.