To call Long Mama one of Milwaukees brightest new acts would be somewhat of a misnomer. The band—vocalist and guitarist Kat Wodtke, drummer Nick Lang, guitarist Andrew Koenig, bassist Samual Odin—formed in early 2017 and spent the better part of the last half-decade gigging around the Midwest. Still, in that considerable amount of time, the band has released no recordings, choosing to take its time crafting songs before committing them to tape. Thankfully, the wait will soon be over, as this Friday the band releases its much-anticipated debut album, Poor Pretender.
The album, recorded over the course of just a few days in January 2020, found the band working with musician and producer Erik Koskinen at his Cleveland, Minnesota studio. A relaxed, cabin-esque atmosphere colored the sessions, helping Long Mama craft an album that sounds uniquely hi-fi without being overproduced.
"We were never really going for a super polished sounding album," Wodtke says. "Erik turned out to be the perfect co-producer because he fully supports and encourages embracing the things that make a record sound like it was made by real human beings. I think that approach fits these songs so well, because a lot of them are about human failures and perseverance."
"Erik definitely helped us with production, but it didn't really feel like it in the moment," Koenig says. "It was so comfortable there, and it just felt like, 'Hey, we're all here and we're just collaborating together on these songs.'"
"That's a testament to Erik," Wodtke adds. "Both his space and personality are extremely down-to-earth and unintimidating."
Koskinen's low-key presence helped move the sessions along swiftly; the album was largely recorded live with minimal overdubs, with some tracks being completed in just one or two takes. When needed, Koskinen lended his playing abilities to help round out some of the tracks, adding guitars, piano, and auxiliary percussion. Vocalist and frequent collaborator Eva Nimmer also attended the sessions, sweetening all of Poor Pretender's 10 tracks with vocal harmonies.
Once the band wrapped up the tracking sessions, it was assumed that the album would be mixed in just a few months' time. "I remember waving goodbye to Erik and saying, 'See you in a couple months,' not realizing that we wouldn't actually see him again for a year or so," Koenig says.
As was the case with many things relative to working musicians, COVID lockdown and the socio-political climate of 2020 took precedence as the album sat on the shelf, waiting to be completed.
"For me, it's one of the most special things I've done, but for about eight months there were a lot of other things happening that were more important than us finishing this record," Koenig says.
"We had several friends pass away in the first year of the pandemic," Wodtke adds. "From a personal standpoint, we needed to heal ourselves before we could work on this record and get it to the finish line."
Long Mama eventually resumed work on the album in 2021. By fall, the record was finally finished, complete with art by Jessica Seamans and a final master courtesy of Justin Perkins.
"Americana" can mean a lot of things, but a handful of Americana artists—Neko Case, Wilco, Lucinda Williams, My Morning Jacket—can effectively be multiple things at once. Throughout Poor Pretender's 10 tracks, Long Mama demonstrates this in a more subtle way, crafting songs that are equal parts theatrical, hook-laden, lyrical, and spacious.
From the opening note of the title track, it's made clear that this is an album that takes its time, but rewards its listeners for their patience. The spaghetti western-tinged "Badlands" highlights the band's ability to paint a vivid picture both lyrically and sonically. "The Narrows" is Long Mama's most groove-based offering, driven by Lang's tasteful breakbeat-style drumming. The soaring "Dust And Gravel" is not only the most cinematic point of the album, it's also one of the best shared vocal moments between Wodtke and Nimmer. The tracks all work individually, but as a complete body of work, Poor Pretender stands as one of the stronger recorded debuts from a Milwaukee act in recent memory.
Long Mama will celebrate the album's release Friday, October 28 at The Cooperage, alongside local favorites Caley Conway and Joseph Huber. The band approached the release show with the same amount of thought and care given to the album itself.
"Caley and I met while playing Linneman's open mics. I've loved watching her evolve and continually challenge and push herself," Wodtke says. "And as far as Joseph Huber is concerned, he is such an amazing wordsmith and really has an unparalleled voice. Years ago when I was visiting home while living in Minneapolis, seeing him for the first time made me realize that I could actually build a life here. I like to tell people that he's the reason why Long Mama even exists."
As the saying goes, what comes from the heart reaches the heart, and Long Mama's debut has already been finding acclaim outside of the Midwest. With tour plans solidified, one can only imagine what lies next. For now, take full advantage and catch the band as it celebrates the ending of one chapter and the beginning of another.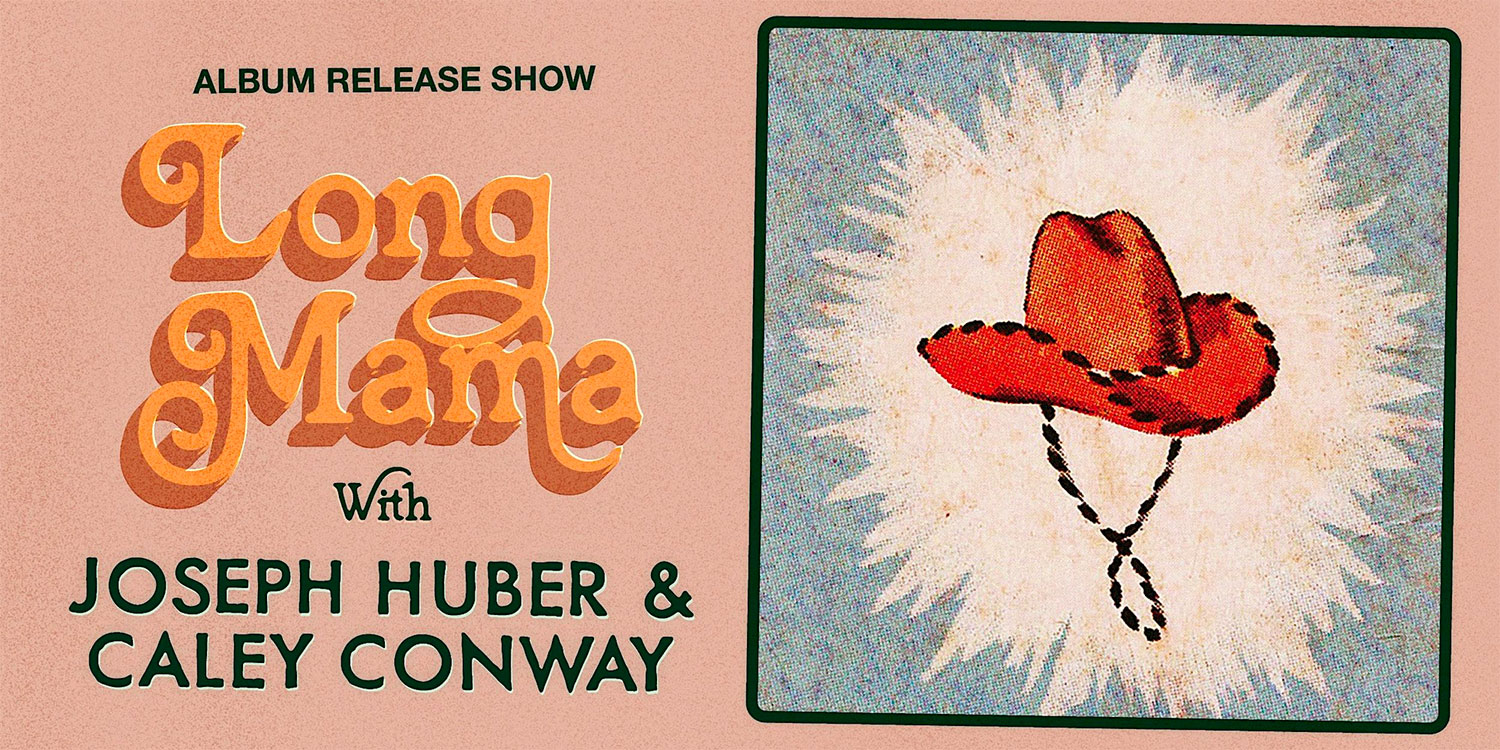 Exclusive articles, podcasts, and more. Support Milwaukee Record on Patreon.