Australian native Courtney Barnett made a stop in Milwaukee Wednesday night, traveling halfway across the world from her hometown of Melbourne to perform in front of a sold-out crowd at the Pabst Theater. The first thing we noticed about the gig was the historic stage's offbeat décor. A twinkling row of string lights made their way across the floor, giving the space a familiar dive-bar feeling. It's almost as though Barnett realizes her punky, '90s-inspired sound is usually most appreciated in smaller-scale venues rather than historical landmarks.
Barnett has so many fans, though, that placing her in a tiny venue would be a massive misstep. The singer/songwriter made her Milwaukee debut back in 2015 opening for indie rockers Belle & Sebastian. Fresh off the heels of her debut, Barnett was allotted a mere 30 minutes to win over the crowd back then…and win over the crowd she did. Her Pabst Theater gig was only her second stop ever in Milwaukee, and every seat in the house was full.
After a riveting opener set from Katie Crutchfield-fronted Waxahatchee, Barnett finally took the stage. She opened with "Hopefulessness," a low-key track that set a mellow standard for the rest of the set. "You know it's okay to have a bad day," she crooned with her signature gentle punk sensibility. Even though Barnett started off on a gloomy note, the duration of her set would prove full of twists and turns.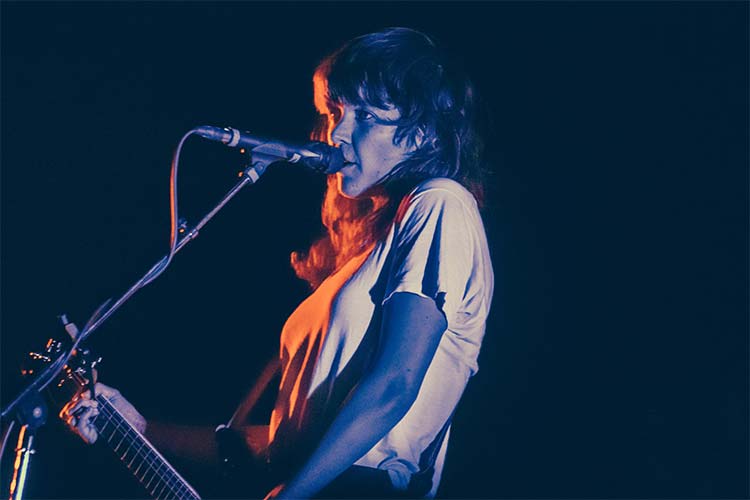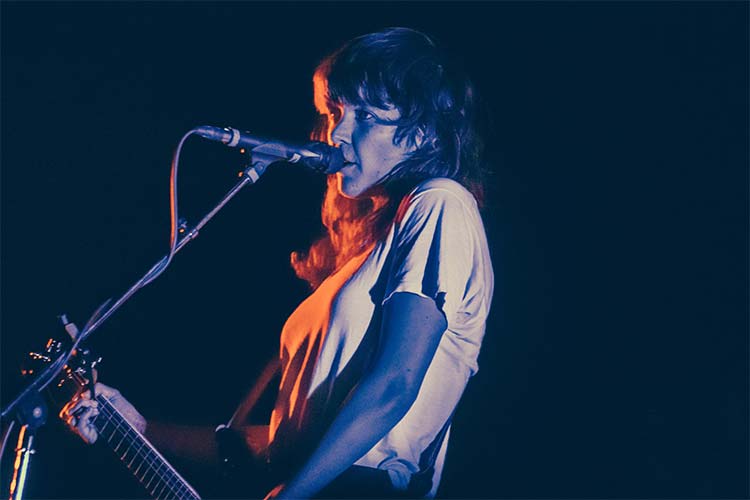 The set was already perking up during Barnett's second track. "Sometimes I get sad…it's not all that bad," she quipped on "City Looks Pretty." Arguably the most special aspect of Barnett's songwriting ability is her knack for humanizing the melancholy aspects of everyday life. Hearing her oft-#relatable lyrics in person was like receiving a hug from an old friend. Barnett often acknowledges things aren't truly terrible, but it's hard not to feel that way. It's especially easy to relate to that sentiment as the temperatures grow colder and the days grow shorter. There may not have been a more perfect show to take place in Milwaukee in the middle of October (including the Foo Fighters gig happening nearby.)
Barnett continued to pick up speed with an energetic performance of "Avant Gardener." One of the show's many highlights was Barnett's guitar playing. The woman can fucking shred, and her guitar work during some of the longer instrumental breaks was something to behold. Barnett performed alongside three other musicians: one drummer, one bassist, and one keyboardist/guitarist. The group was able to perfect a sound that was oftentimes much fuller than the average four-piece band.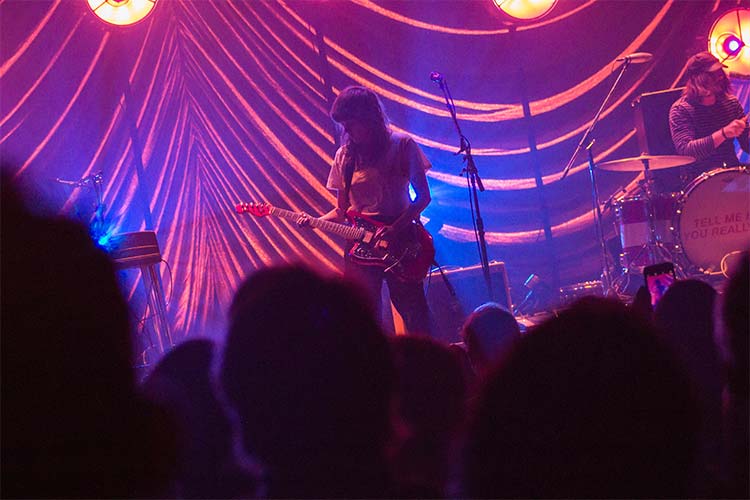 The set took a dark, dramatic turn during "I'm Not Your Mother, I'm Not Your Bitch." The entire room turned black, save for one red spotlight shining directly onto Barnett. After a lull, countless strobe lights began to flash as Barnett howled and growled with all her might. "I try my best to be patient, but I can only put up with so much shit!" she seethed near the track's finale. The Exorcist vibes were a great addition to the set, and a friendly reminder that, hey, Halloween is coming up!
The set began to mellow out again near the middle. "Depreston," "Small Poppies," and "Small Talk" were each performed with ease. Even during her most subdued performances, Barnett remained a force to be reckoned with as she banged her head around the stage. Her energy was infectious, and the crowd was absolutely picking up what Barnett was putting down; most of the main floor spent the entire gig dancing and headbanging alongside Barnett.
"Should get married, have some babies, watch the evening news," she crooned during "Are You Looking After Yourself?" The track is about not conforming to society's black and white expectations of normalcy, and thank God Barnett has long ignored the advice of adults before her. If she had, we might not have the gift of her music, or the privilege of watching her perform live.