Good news, skate rats and BMX bandits: Bay View may be getting a new "wheel park" in Beulah Brinton Playfield (2555 S. Bay St.)! The 5,000-square-foot-or-less park—dubbed the "Wheel Spot"—would cater to skateboarders, BMX bikers, rollerbladers, and scooter riders of all ages.
The park is the long-in-the-works brainchild of the Bay View Neighborhood Association (BVNA), which is working with sometimes-we-get-their-mail Milwaukee Recreation to make it happen. The overall project would also include renovated basketball courts for Beulah Brinton Playfield, as well as an ADA accessible pathway and new shade trees.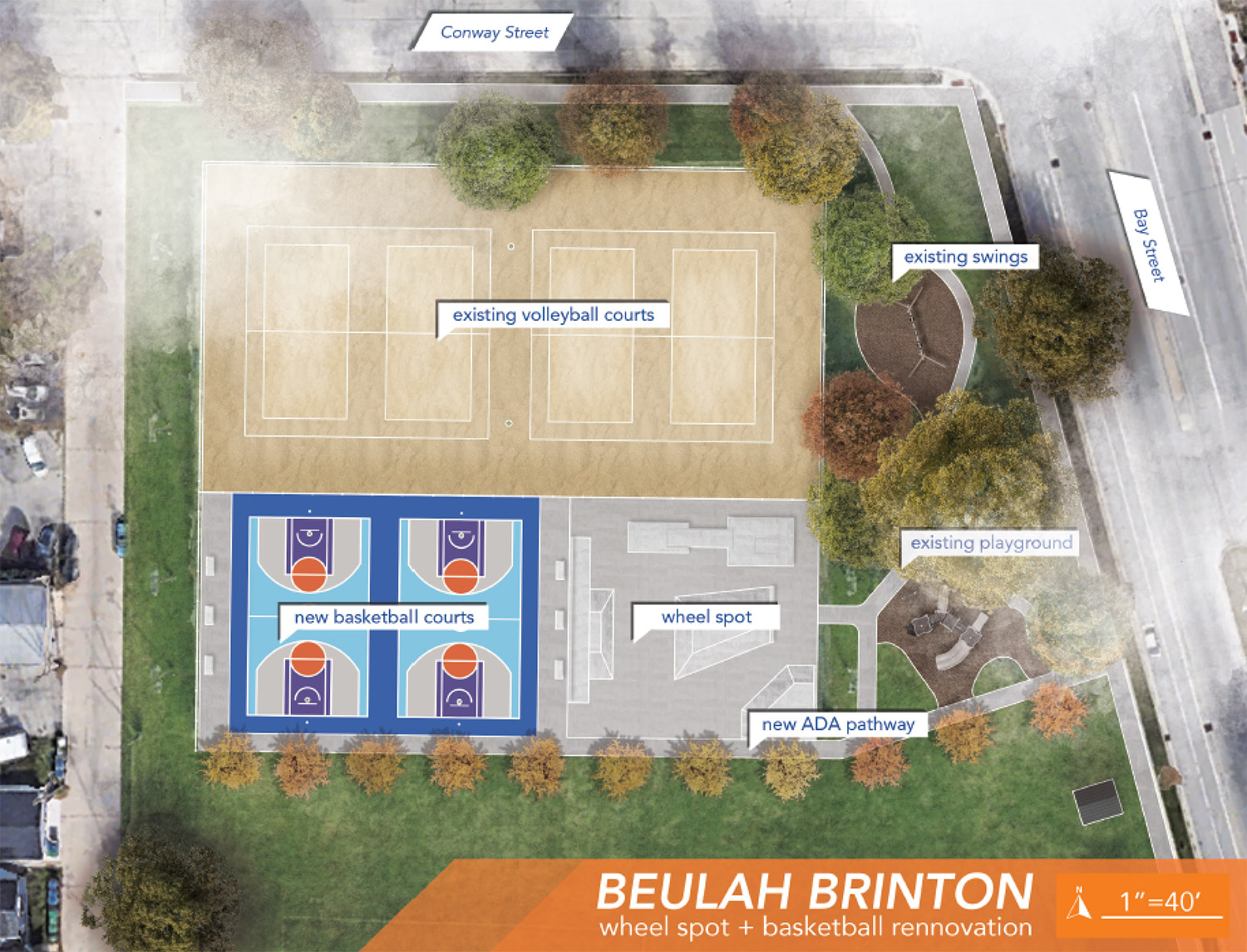 "We are thrilled to finally have a location for this much needed recreation activity in our neighborhood," says Nichole Williams, wheel park advocate and former BVNA president. "This is a great place for our young people to skate, meet new people, and have fun."
"The Bay View Neighborhood Association is to be commended for the fundraising done to date and staying the course to bring this project to reality," says Lynn Greb, Director of Milwaukee Recreation. "The plan to bring a wheel park to the Beulah Brinton Playfield was also the catalyst for Milwaukee Recreation to initiate upgrades to the basketball courts."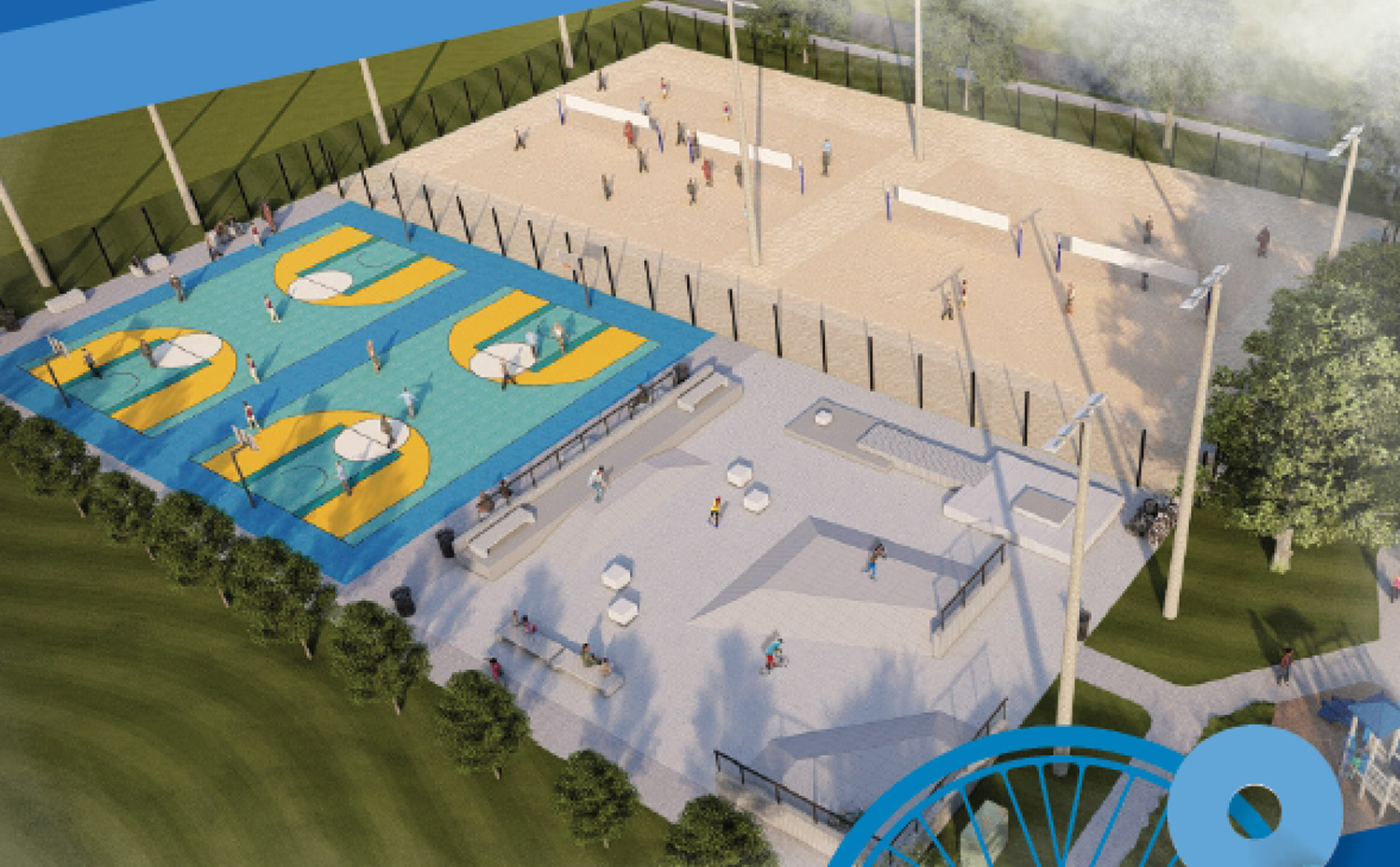 About that fundraising. The project is still $75,000 shy of its construction goal, so the BVNA will host a fundraiser on National Go Skateboarding Day, June 21. More info will be released on the BVNA's social media channels soon.
"I am proud to have this project slated for our neighborhood," says alderwoman Marina Dimitrijevic. "The construction of the new wheel park will be a major victory for both the BVNA and the community. This initiative has been in the works for over 10 years."
In other local wheel news, Red Arrow Park will transform into a roller-skating rink three times this summer, and that Thrasher video of folks skating the abandoned Northridge Mall rules.
Exclusive articles, podcasts, and more. Support Milwaukee Record on Patreon.
---
RELATED ARTICLES
• Downtown's "Summer In The City" will include roller skating in Red Arrow Park, free concerts
• Watch Thrasher skateboarders "rip the remains" of Northridge Mall