Between the NCAA tournament, the unpredictable weather, and the likelihood you're broke after paying taxes, March is a month that seems made for staying home and eating frozen pizza. Wisconsin is fortunate to be home to a wealth of frozen pizza purveyors. From nationally-distributed standbys to elaborate specialties, there's something to suit every taste. But which is the best?
Milwaukee Record has rounded up a diverse grouping of freezer-safe pies from all over the state to account for the Savory Sixteen. Throughout March, we'll post results from crust-to-crust match-ups from four regions—Taco/Cheeseburger, Deluxe, Cheese, Specialty Sauce—with the hope of determining Wisconsin's Best Frozen Pizza. Seeding is based on price. Individual brands can only be featured once. Winners are determined by a three-staffer vote.
This time, four cheese pizzas squared off to see which would earn the right to join Taco/Cheeseburger champ Pep's and Deluxe winner Luige's in the Frozen Four.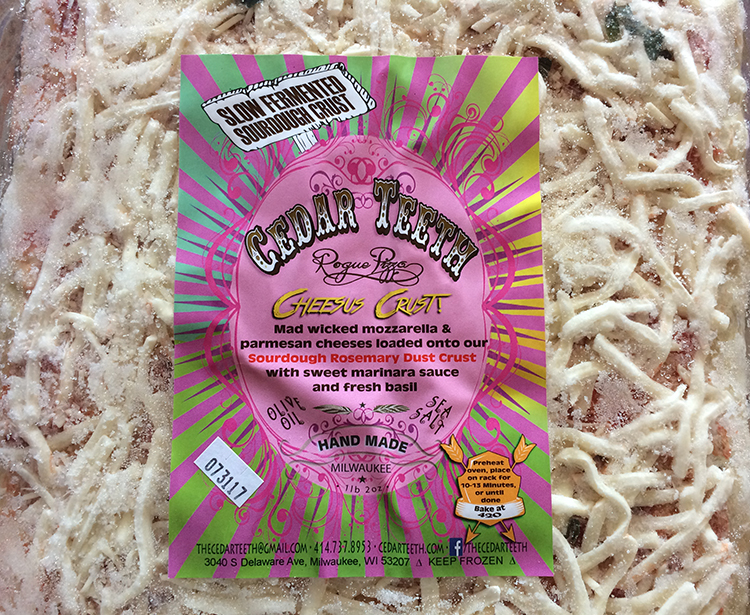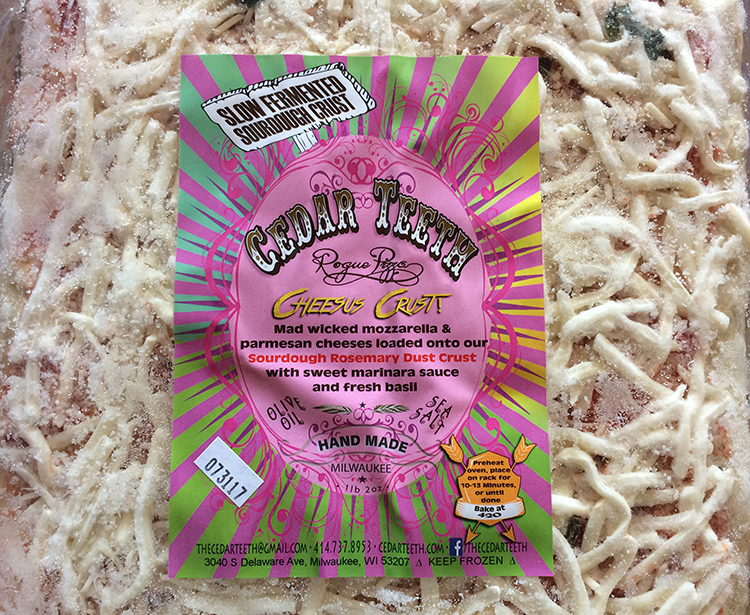 (1) Cedar Teeth Cheesus Crust
From: Milwaukee
Price: $9.99
Bio: What this microscopic Bay View-based frozen manufacturer lacks in size and distribution, it more than makes up for in originality. Touting "slow fermented sourdough crust," the thin rectangular crust is loaded with seasoning and olive oil. Cedar Teeth is quickly becoming a fixture in south shore bars and is slowly working its way into area markets on account of its high quality, but it has a price point to match.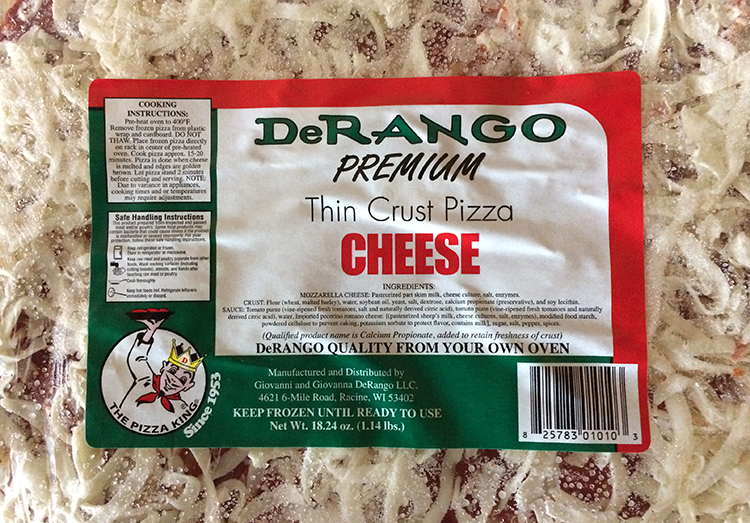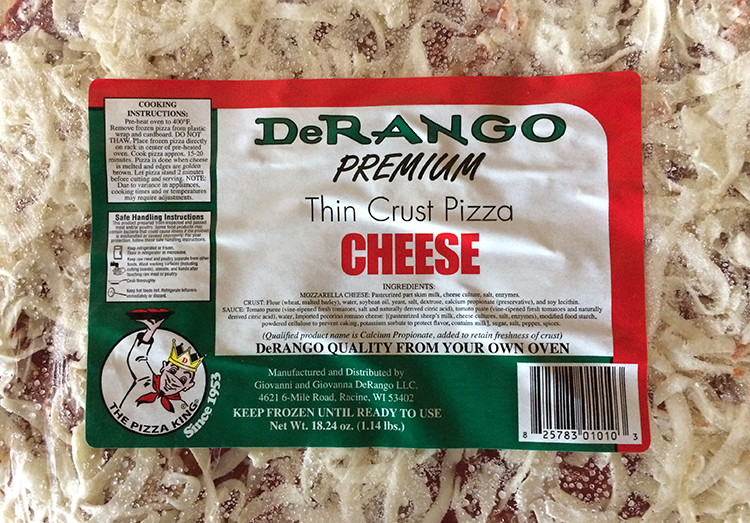 (2) DeRango Premium Cheese
From: Racine
Price: $6.49
Bio: DeRango has been feeding Racine since 1953. The self-dubbed "Pizza King" has a kingdom that appears to hinge of a heaping mound of shredded mozzarella and ladles of sauce that encroach on the edges of the white flour crust. With more than 60 years beneath its ever-tightening belt, DeRango's Pizza Palace is a trend-immune institution that's routinely voted among Racine's best pizzerias and has been called a "Top 40 Pizza Purveyor" by Milwaukee Magazine. That's all well and fine, so long as its frozen rendition can even kind of translate to the pies the restaurant serves.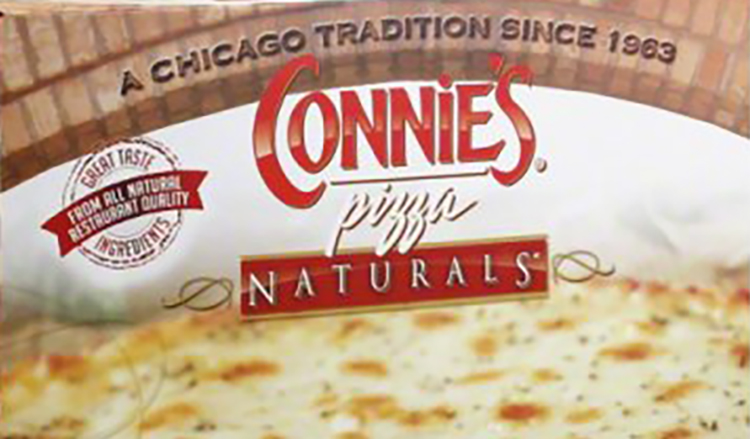 (3) Connie's Cheese Pizza
From: Milwaukee*
Price: $5.99
Bio: Connie's cut its teeth—and encountered millions more teeth along the way—in a suburb of Chicago, and by way of traditional restaurants spread throughout Illinois. Though the brand started in a neighboring state (where it continues to thrive), the pizza producer's frozen line was acquired by Palermo's last month. More over, the brand the proudly calls itself "a Chicago tradition since 1963" has been made in Milwaukee since last year. Some might not take Connie's to be eligible, but as of February, it's both a Milwaukee-owned and locally-manufactured brand. That's good enough for us.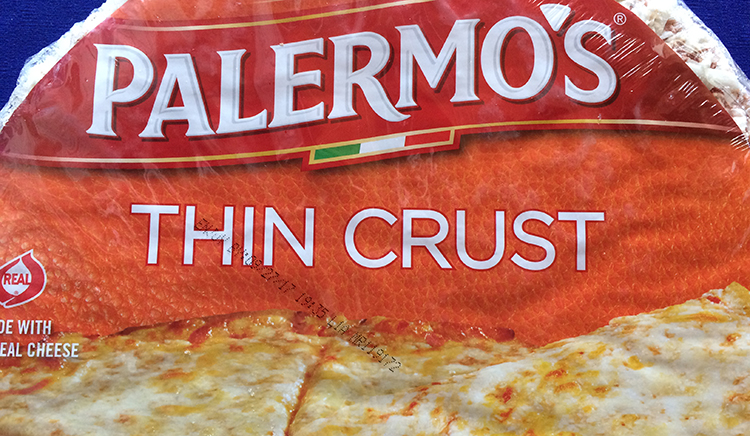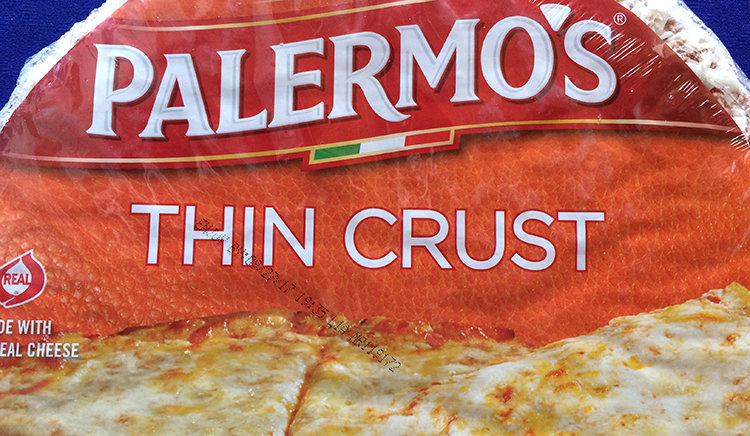 (4) Palermo's Thin Crust

From: Milwaukee
Price: $2.00
Bio: Palermo's has something of a stronghold in the Milwaukee frozen pizza market. In addition to owning Connie's, Screamin' Sicilian, Urban Pie, and the new line of Roundy's gourmet frozen pizzas, Palermo's offers a number of product variations in its own name. If P'Mos Pub Style is the Ford Mustang, straight-up Palermo's thin crust is the Taurus. Like the Taurus, Palermo's thin crust won't turn heads, but will still get you from A to B.
ROUND ONE
(1) Cedar Teeth Cheesus Crust vs. (4) Palermo's Thin Crust
While Palermo's lowest-end offering more than does the job as a standby between paychecks or something picked up from a gas station in a pinch, it was no match for the small batch craftsmanship of Cedar Teeth's handmade excellence of seasoned sourdough. Even when factoring in the $7.99 difference, Cedar Teeth cruised to a 3-0 win. Maybe some of the other Palermo's subsidiaries will fare better elsewhere.
(2) DeRango Premium Cheese vs. (3) Connie's Cheese Pizza
Though the two and three seeds were closer together in quality, the end result was the same. DeRango's abundance of sauce and cheese looked good on paper (and on cardboard), but the coagulation of dairy and the unexpectedly sweet sauce strewn atop a stiff and starchy crust paled in comparison to the crispy cornmeal bottom that held a cornucopia of decadently seasoned sauce and stringy cheese. There will always be a place for DeRango's in southeast Wisconsin freezer sections, but there's no longer room for it in this tournament. Connie's won 3-0.
ROUND TWO
(1) Cedar Teeth Cheesus Crust vs. (3) Connie's Cheese Pizza
A pair of cheesy Wisconsin newcomers squared off in the finals. Despite the wonderful season showing—complete with rosemary, basil, and sea salt—that propelled Cedar Teeth to the finals, the small conference standout fell just shy of unexpected greatness. Like the missed half court shot that prevented Butler from toppling Duke in the 2010 NCAA Tournament, the history and top-tier recruiting of Connie's gave this Illinois transplant a 2-1 victory that would be hard to swallow…if it wasn't so enjoyable to eat. Connie's advances to the Frozen Four. It will face the winner of the Specialty Sauce regional, which will be posted Thursday.