Last month, we broke the news that Urban Bay View would be closing and a new bar called The Mothership would be opening in its place. Ever since Urban quietly ceased operations in late March, Mothership owner Ricky Ramirez has been hard at work renovating the business (located at 2301 S. Logan Ave.) with the hope of opening the sci-fi-themed cocktail bar in time for last weekend's Milwaukee Day festivities. Even though that didn't happen, Ramirez says The Mothership will officially open to the public on Thursday, April 25.
Since taking over the property, Ramirez has brought a variety of significant changes to the interior. Walls have been painted black and the ceiling is now have a dark blue hue. The concrete and brick portions of the bar have been removed to increase space for customers. Fixed tables and benches are being installed to make up for the square footage lost on the bar top.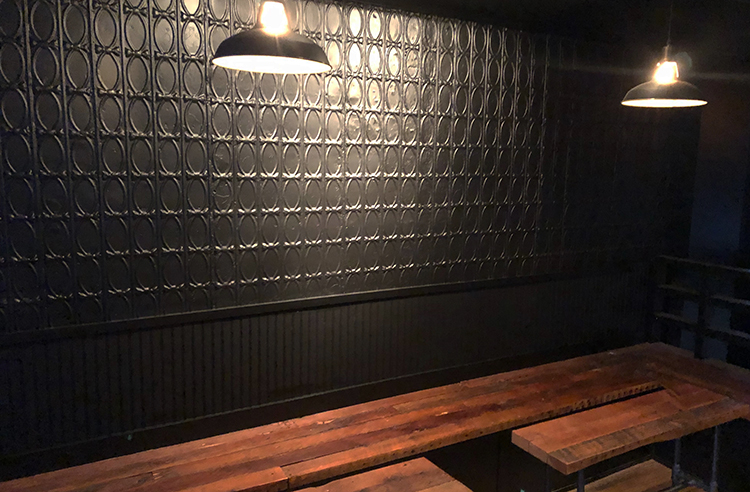 Aside from the interior modifications, The Mothership's clientele can also expect a number of interesting accents such as two arcade cabinets (NBA Jam and either Galaga or Space Invaders), a pull tab machine, a photo booth, and one television that will show old cartoons and sci-fi flicks.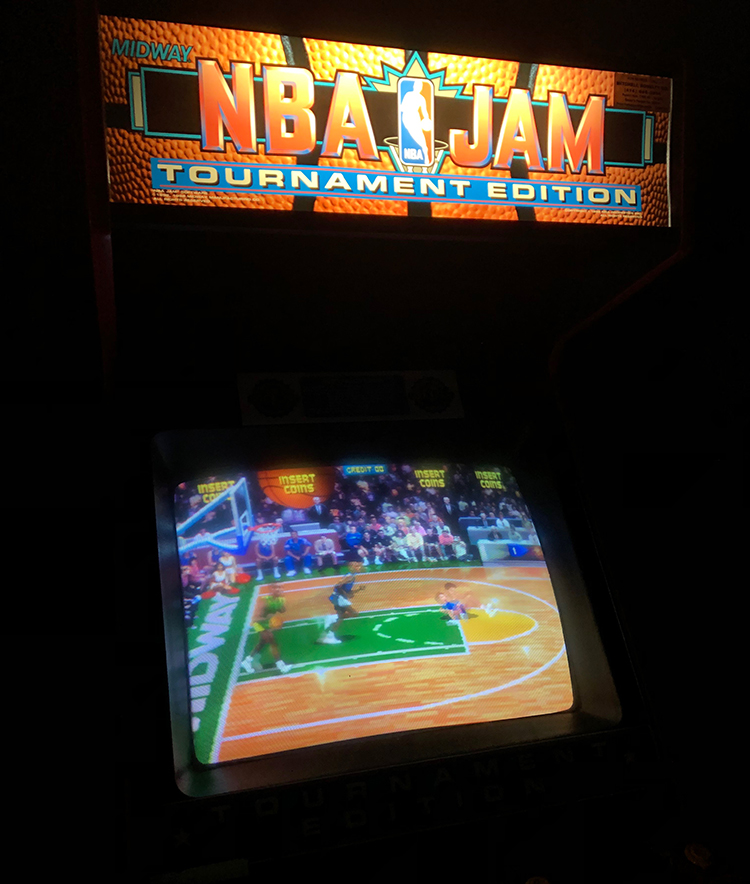 The fun will also extend to The Mothership's food and drink menus. Urban's old beer cooler has been repurposed into a cold case for "gas station"-style sandwiches The Mothership will sell. Foxfire Food Truck will be the first in a rotating cast of local vendors. Initially, the options will include Nashville Hot Chicken Salad and Egg Salad sandwiches. Eventually, Ramirez says he anticipates the selection will grow to four sandwich options, with prices landing in the $7 or $8 range. Early on, Batches will also offer "Little Debbie"-style snack cakes and The Vanguard will make their take on Corn Nuts.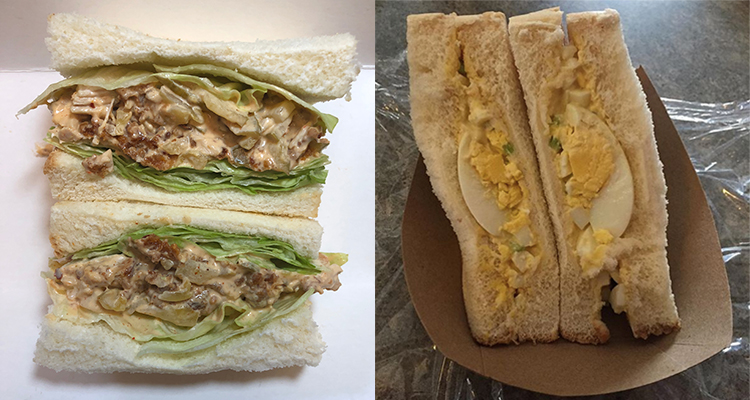 In addition to the eight beer on tap, eight draft cocktail options, and a drink list that will start off with a focus on classic cocktails that utilize aromatics, The Mothership will also have a Slushie machine that will be stocked with what Ramirez says will be a "weird" handcrafted creation. He says the first Slushie drink will be pisco-based riff on a Jungle Bird cocktail.
"Despite the fact that it's going to be a fun, vibrant corner bar, there's still going to be something special about what's going on behind the bar," Ramirez says.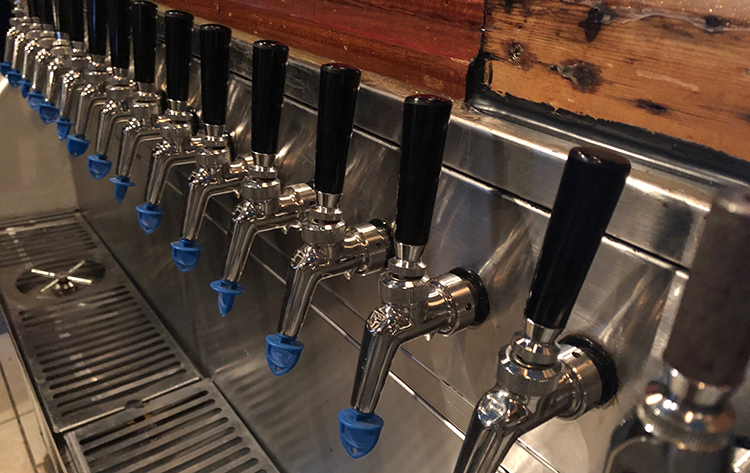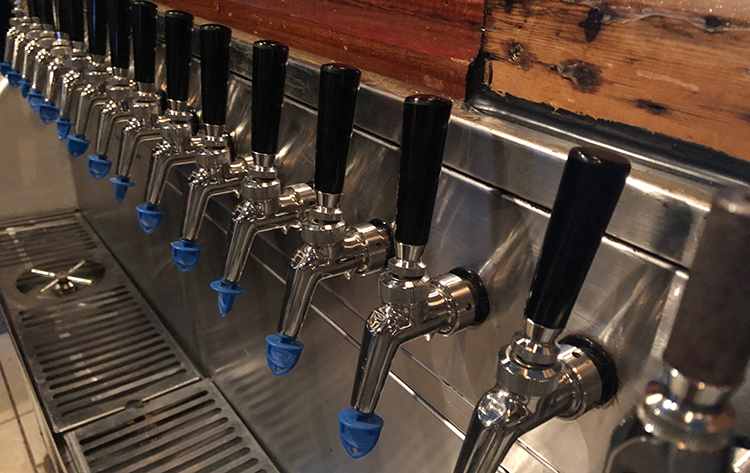 Once Ramirez and his staff get acclimated to the new business, he says he intends to expand his menu to offer "remedy-based" cocktails by late spring. Initially, he expects The Mothership to open at 4 p.m. on weekdays, with the last drink going over the bar around midnight. Weekend service will start at noon until 1 a.m. or 1:30 a.m. Eventually, Ramirez says hours will be 3 p.m. to close on weekdays and noon to close on weekends.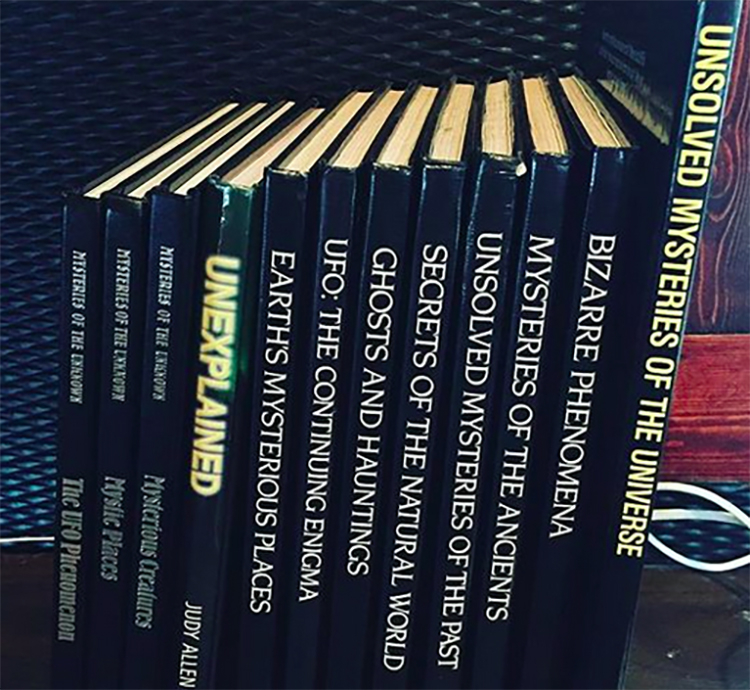 On top of the unique food options, modern and sustainable takes on classic cocktails, arcade machines, pull tabs, a photo booth, Slushies, cartoons, and the overriding science fiction aura the darkened Bay View business will offer customers each and every day, Ramirez says he also plans to occasionally host keg parties out on The Mothership's western patio and offer occasional DJ nights inside.
Even though he still has some finishing touches left and he's taking a measured approach with his early hours and drink list, Ramirez is confident The Mothership will be ready to officially take flight next week.
"April 25th is a hard open," Ramirez says. "We're going for it."