In late 2020 and early 2021, South Shore Terrace—in an effort to make up for an abbreviated 2020 summer season and in order to bring much-needed funds to the Milwaukee County Parks system—opened its "winter chalets." The private shelters offered people a way to enjoy the beer garden atmosphere from the comfort of a heated and socially distant shelter situated beside a roaring fire. We were big fans.
South Shore Terrace's winter chalets returned last fall and winter with a few nice adjustments to its food and beverage offerings. Today, Milwaukee County Parks announced they'll be back for another fall/winter season. The new season starts next weekend. This year also features more menu updates.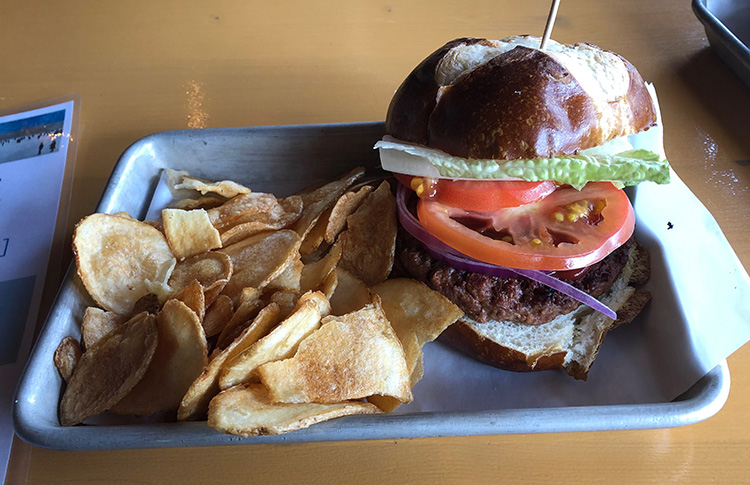 In addition to returning options like the plant-based Ultimate Burger (pictured above), Pigs In A Blanket, and Friday Fish Fry, the updated menu also features a new specialty burgers, a Cowboy Chicken Sandwich, some new soups and salads, and some new beer and cocktail selections.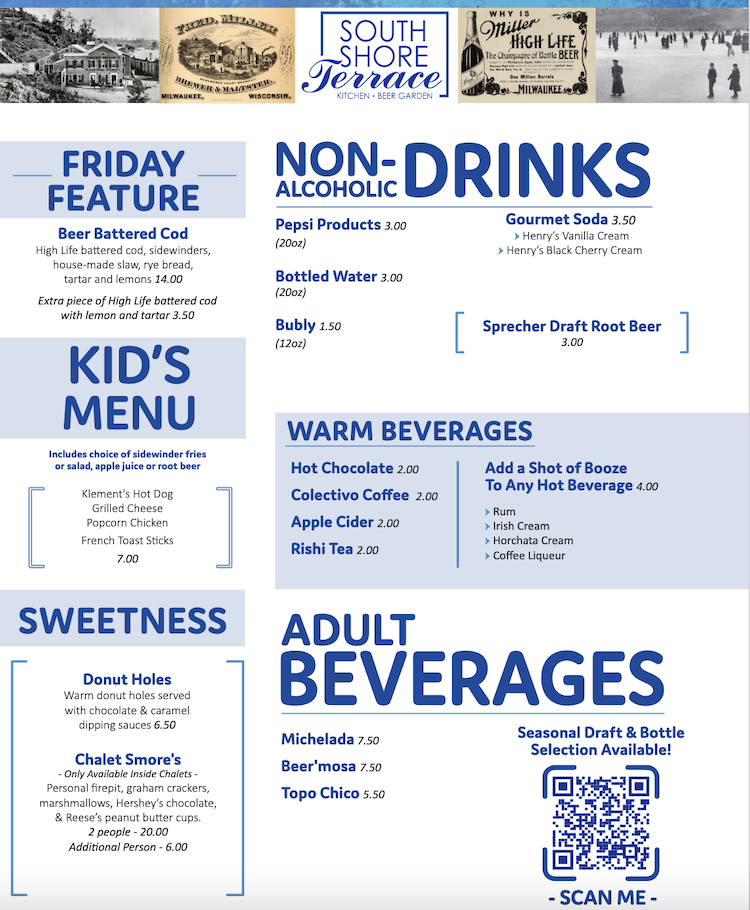 The third season of South Shore Terrace's winter chalets begins Friday, November 25. You can book your chalet now. Ninety-minute rentals (for up to six people) cost $80, which includes a $40 food/drink credit. You can check out the updated menus below and look over the winter beer menu here.