Say the words "Pizza Man" while standing anywhere in Milwaukee County and you'll likely get an opinion. Pizza Man is great! Pizza Man used to be great! Pizza Man hasn't been the same since the original North Avenue location burned down/was torched in 2010! There's a Pizza Man in Tosa? Etcetera. A Milwaukee institution since 1970, Pizza Man has, in recent years, fallen into "your mileage may vary" ambivalence.
It's hard to be ambivalent about Pizza Man's newest location, though. In April, a month after leaving its 10-year home on Downer Avenue, Pizza Man reopened at 2060 N. Humboldt Ave. The former Stubby's Gastrogrub space had long been a just-off-the-beaten-path Milwaukee gem: That spacious interior! That gorgeous patio perched high above the Milwaukee River! Those top-shelf features remain, but Pizza Man has made them even better. Looking for a perfect outdoor dining experience this summer? Believe it or not, Pizza Man is a terrific choice.
(It's absolutely worth mentioning that yes, there's plenty of parking on the lower streets surrounding the building, and yes, there's an elevator that services the second-floor restaurant.)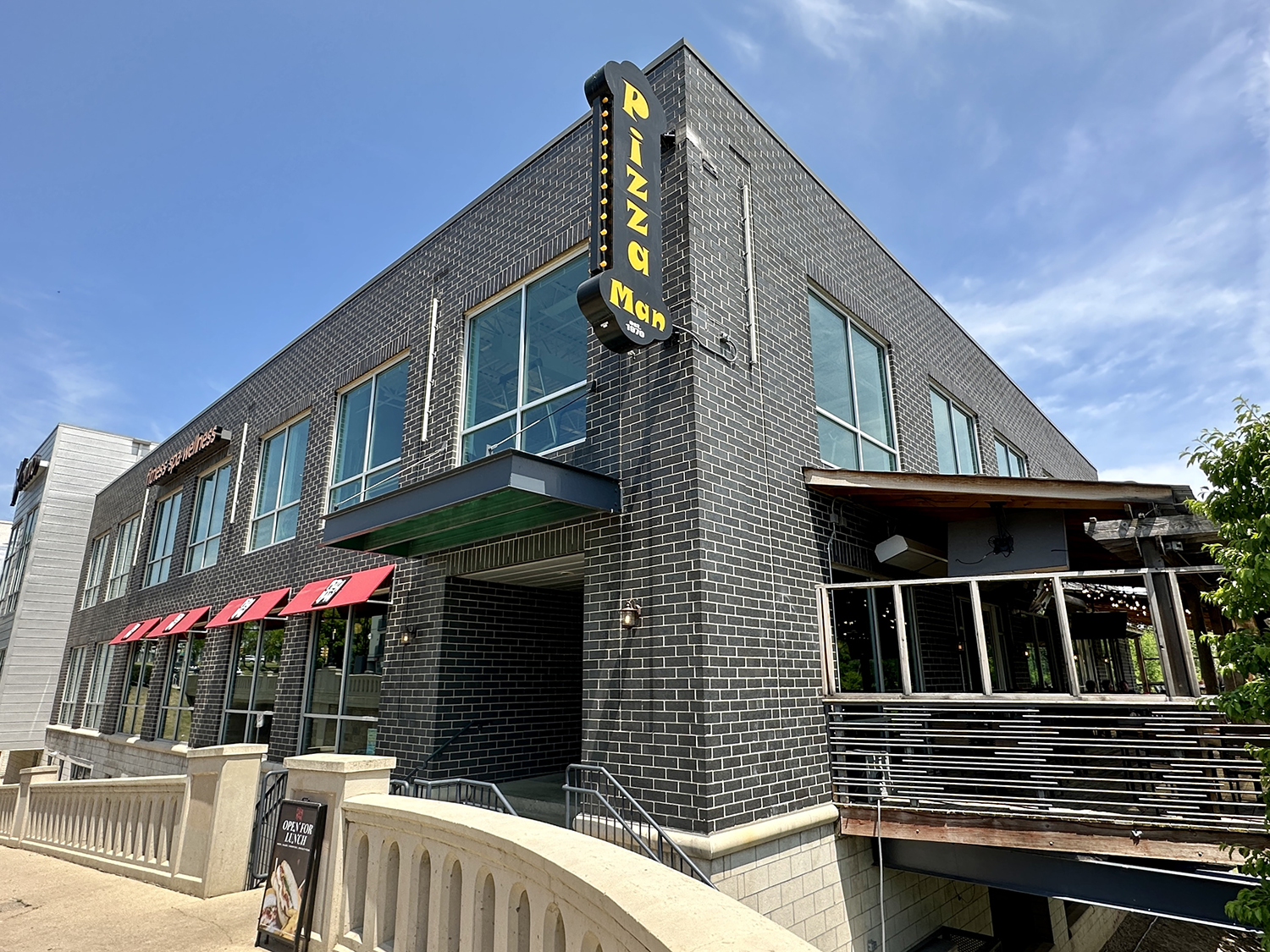 The patio may be the star, but the interior ain't too shabby either. The expansive dining room has been significantly classed-up with the addition of Pizza Man's signature wood. Not only that, but actual wooden booths from the Downer location have made the move. Does that include the wonderfully carved-up "Booth 17," a.k.a. the booth that was under the Downer staircase? Yep!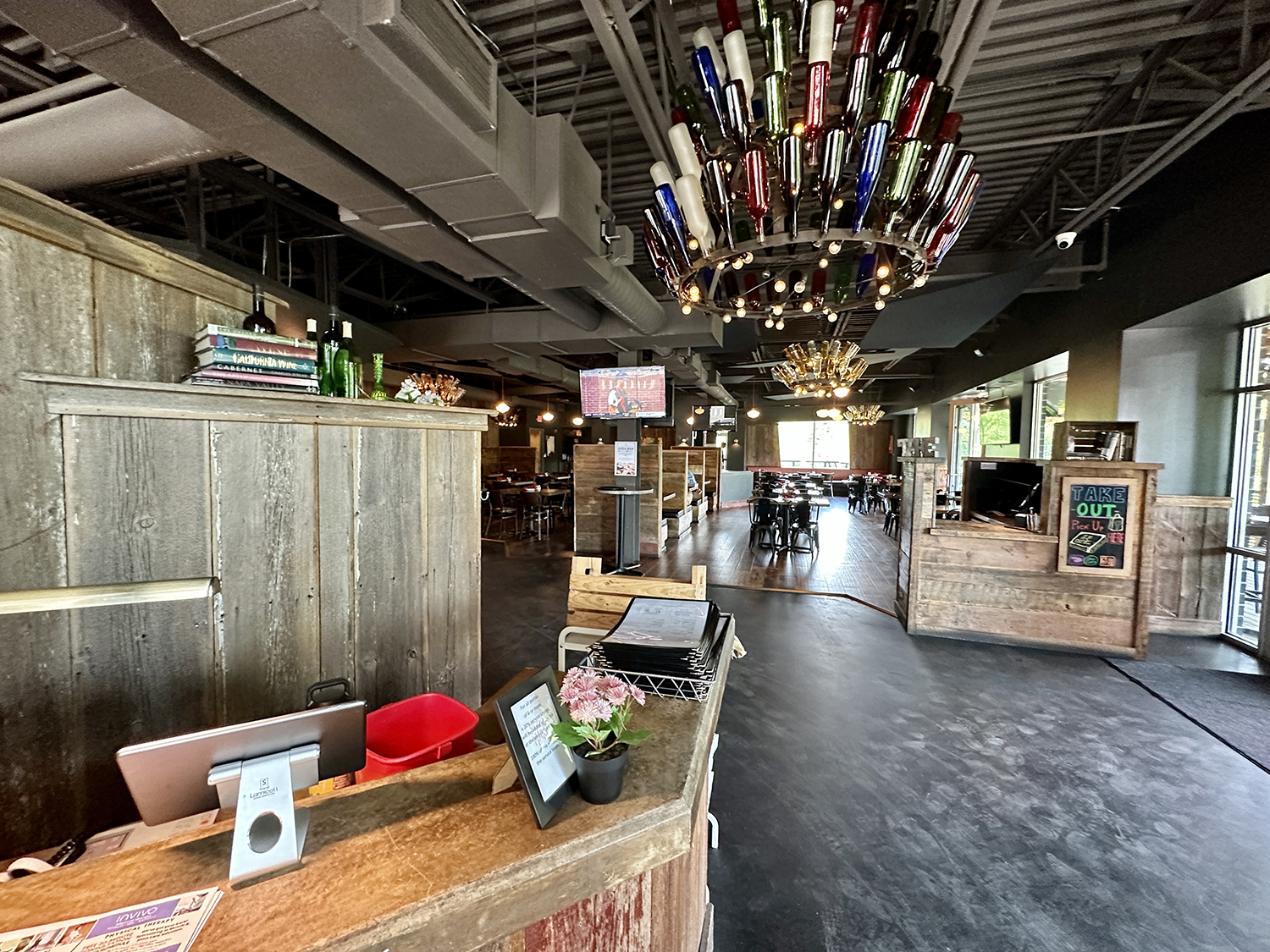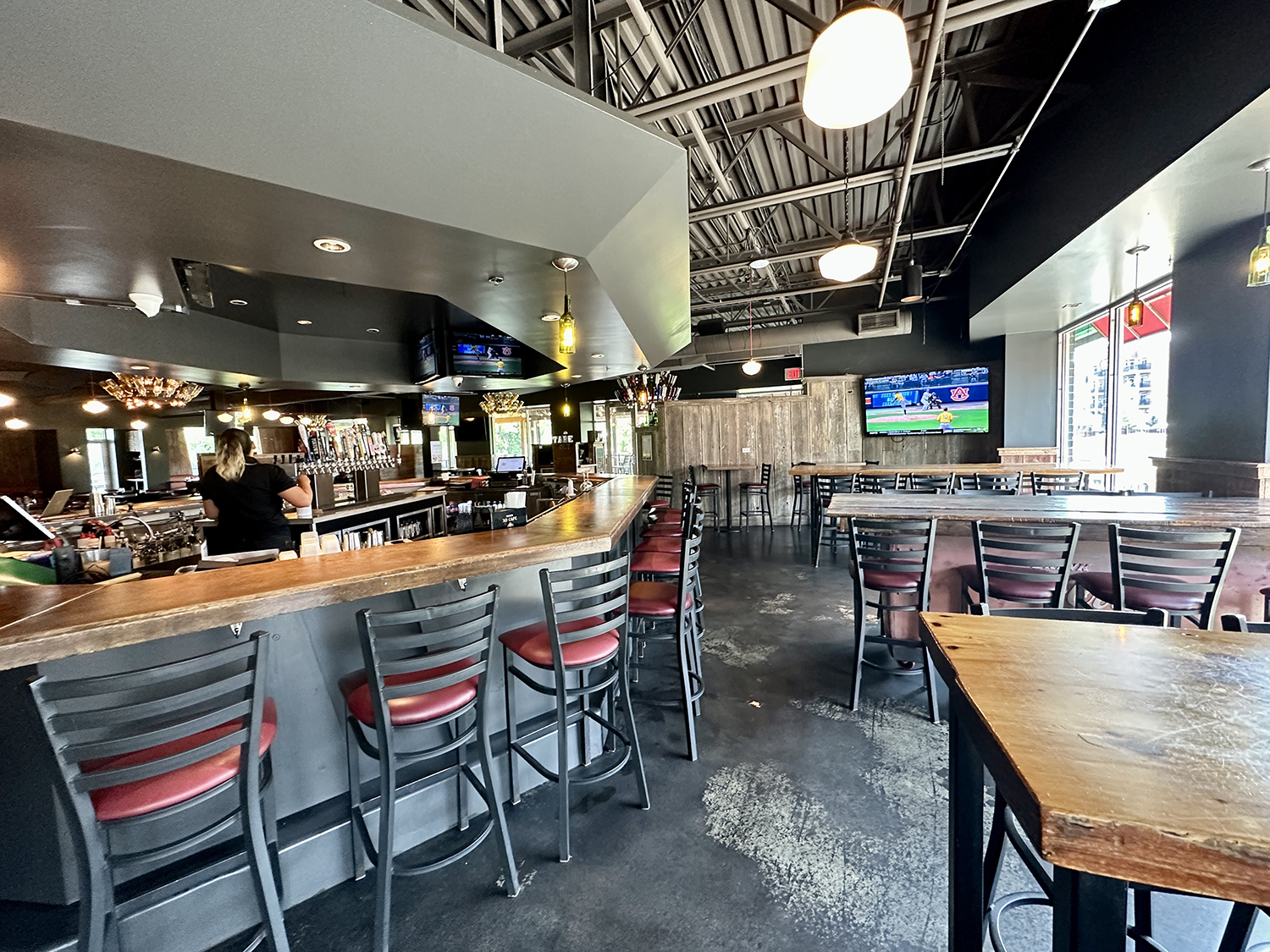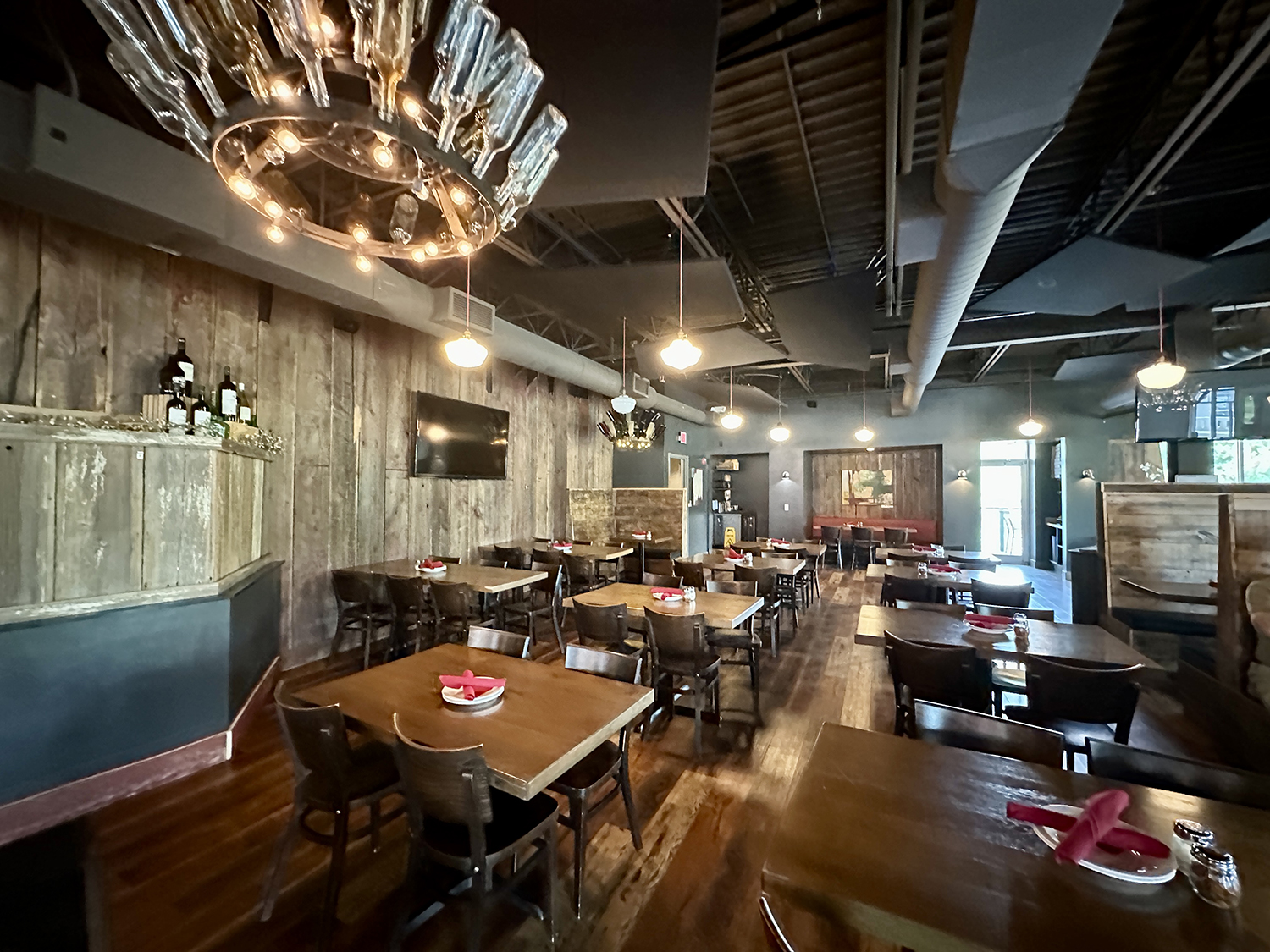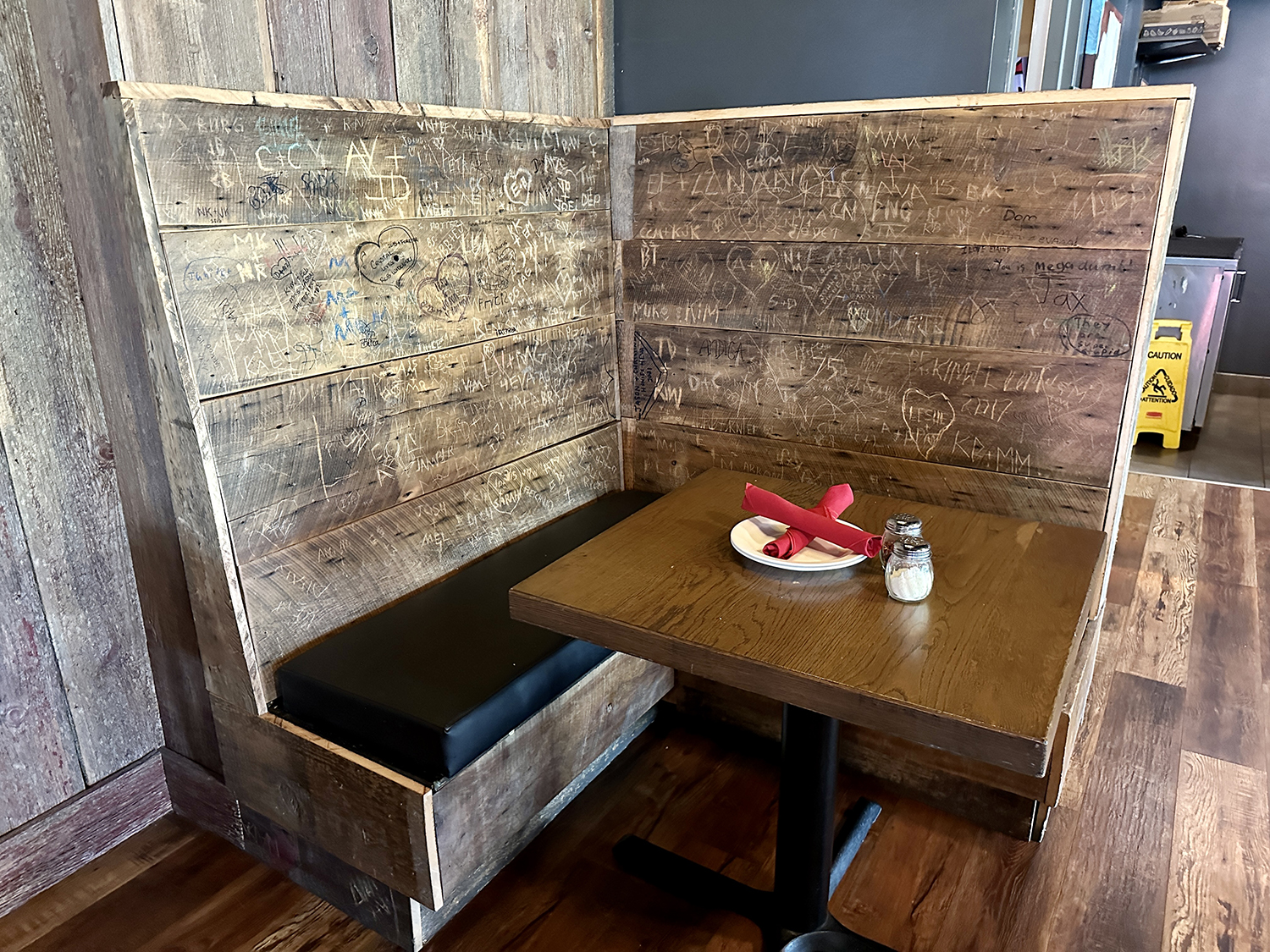 But yeah, it's that patio where the new Pizza Man truly shines. Not that the pizza purveyor had to do much here; the inherited Stubby's deck has always been—and remains—a leafy and cozy river-tastic lookout. Subtle spruce-ups do abound, however, from wine-bottle chandeliers hanging from the beams of the partial roof, to a cushioned lounge area perfect for wine-imbibing groups.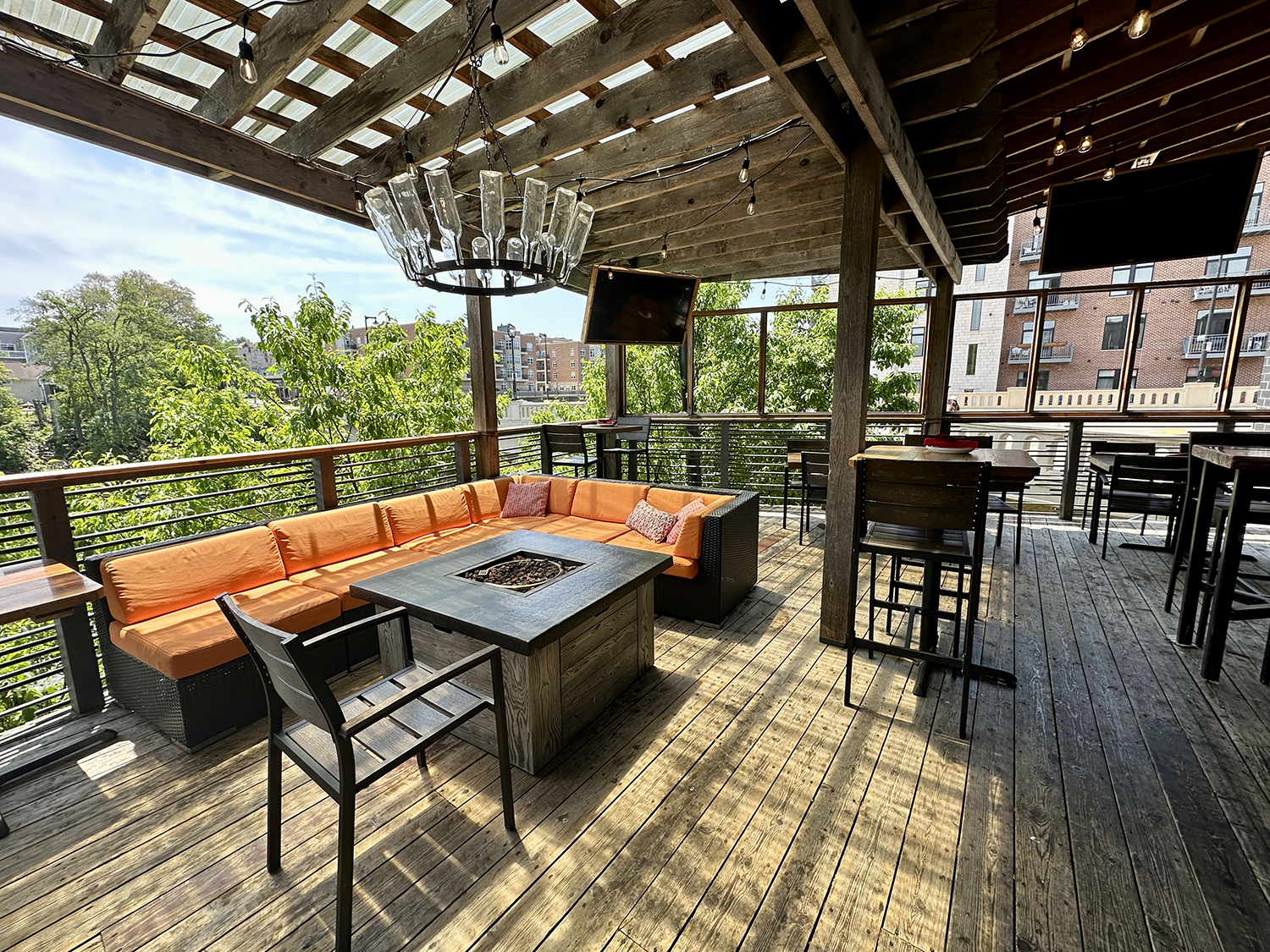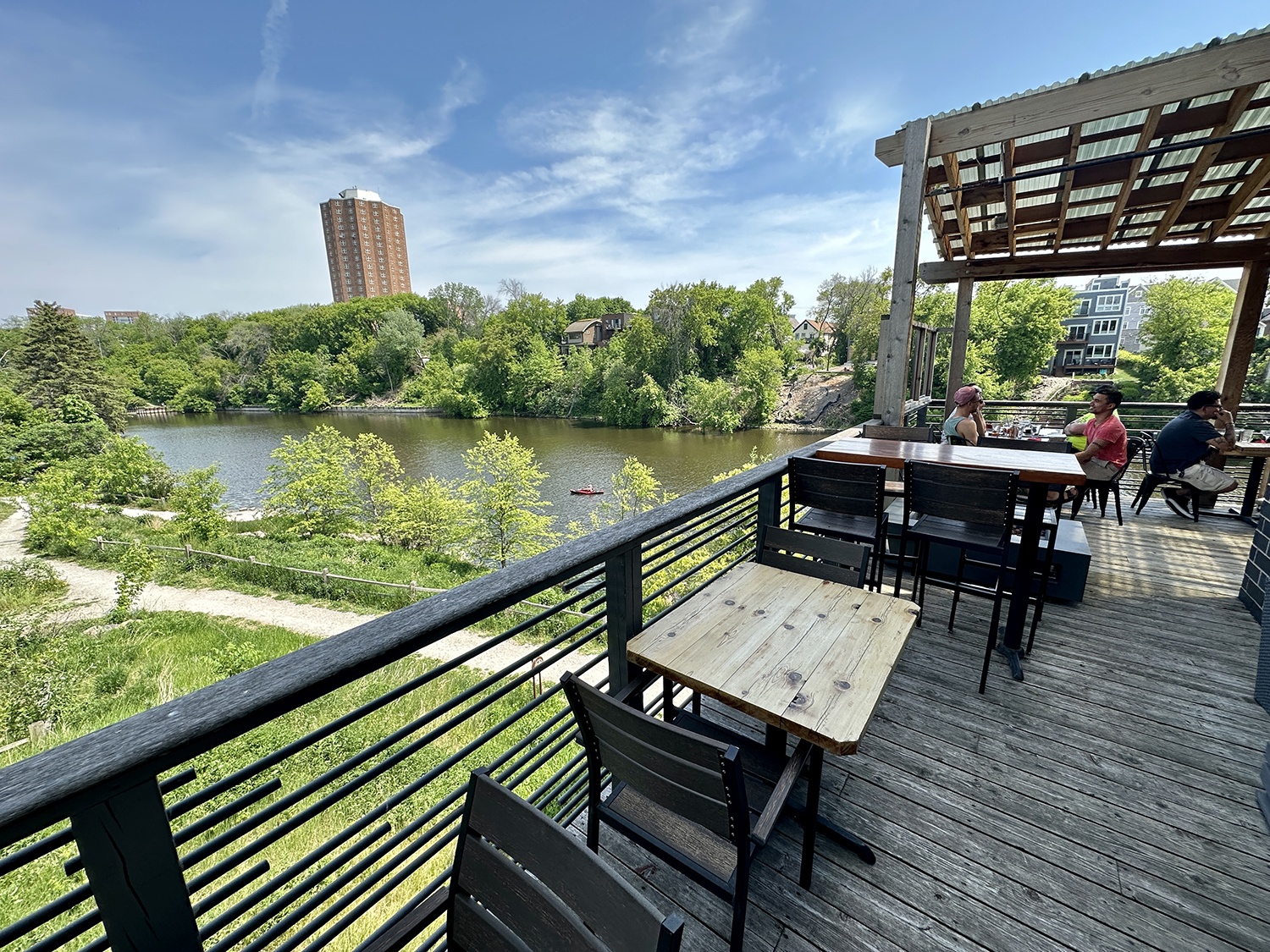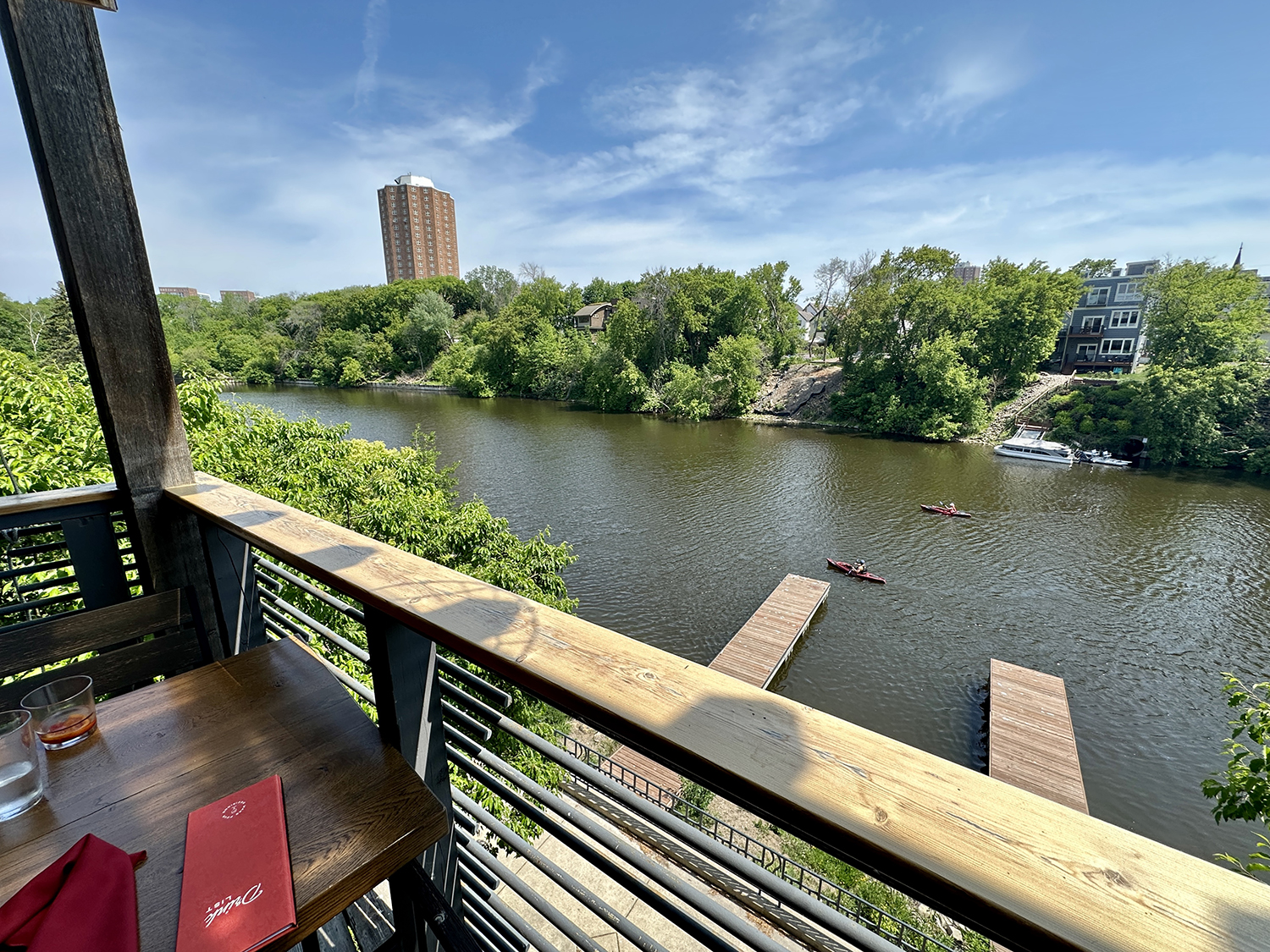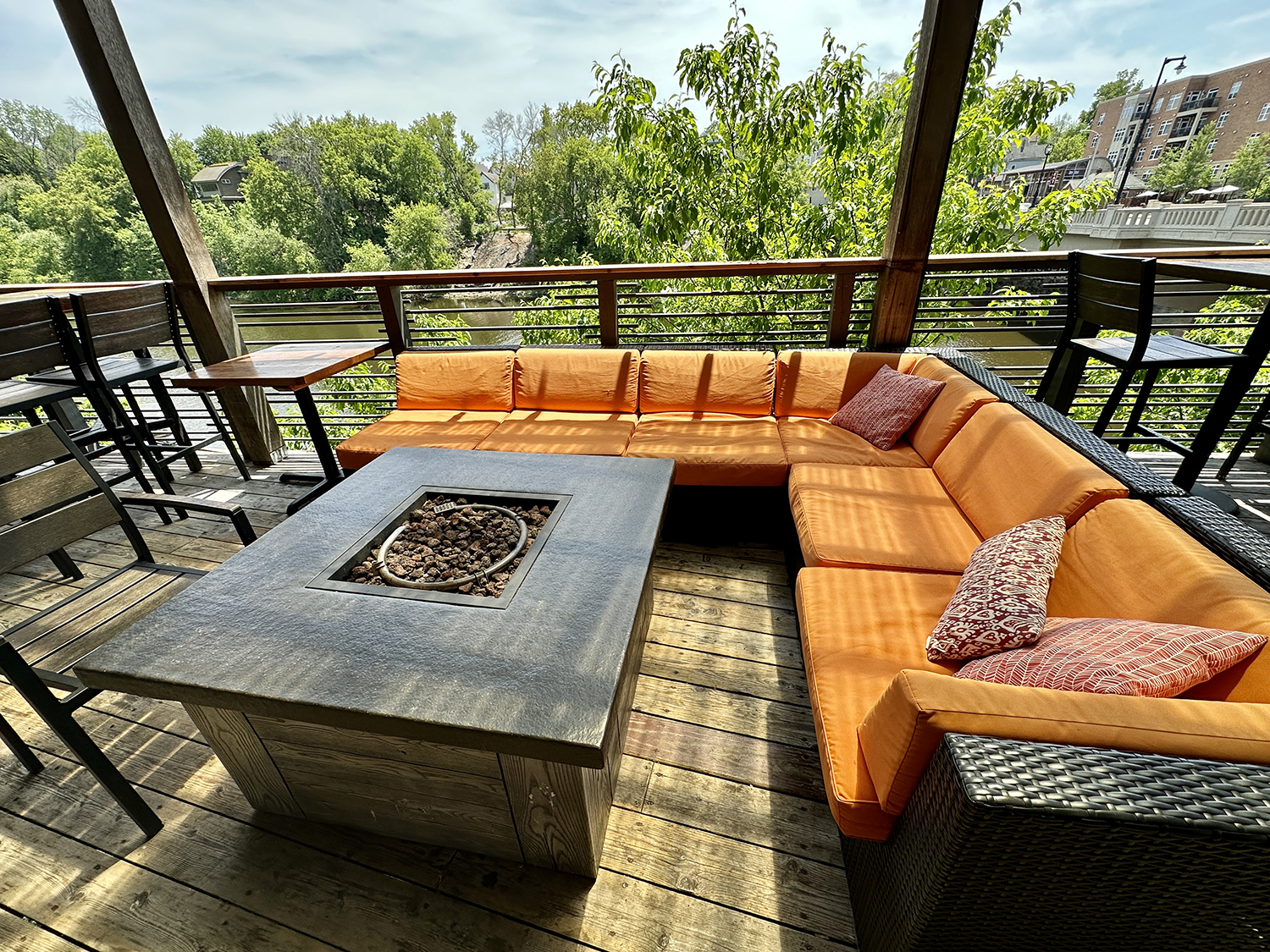 Speaking of wine, there are oodles of red and white options on the drink menu, as expected. That menu also features a host of Wisconsin-leaning craft beers, as well as cocktails like the Pizza Man Old Fashioned and the Italian Margarita. They're good!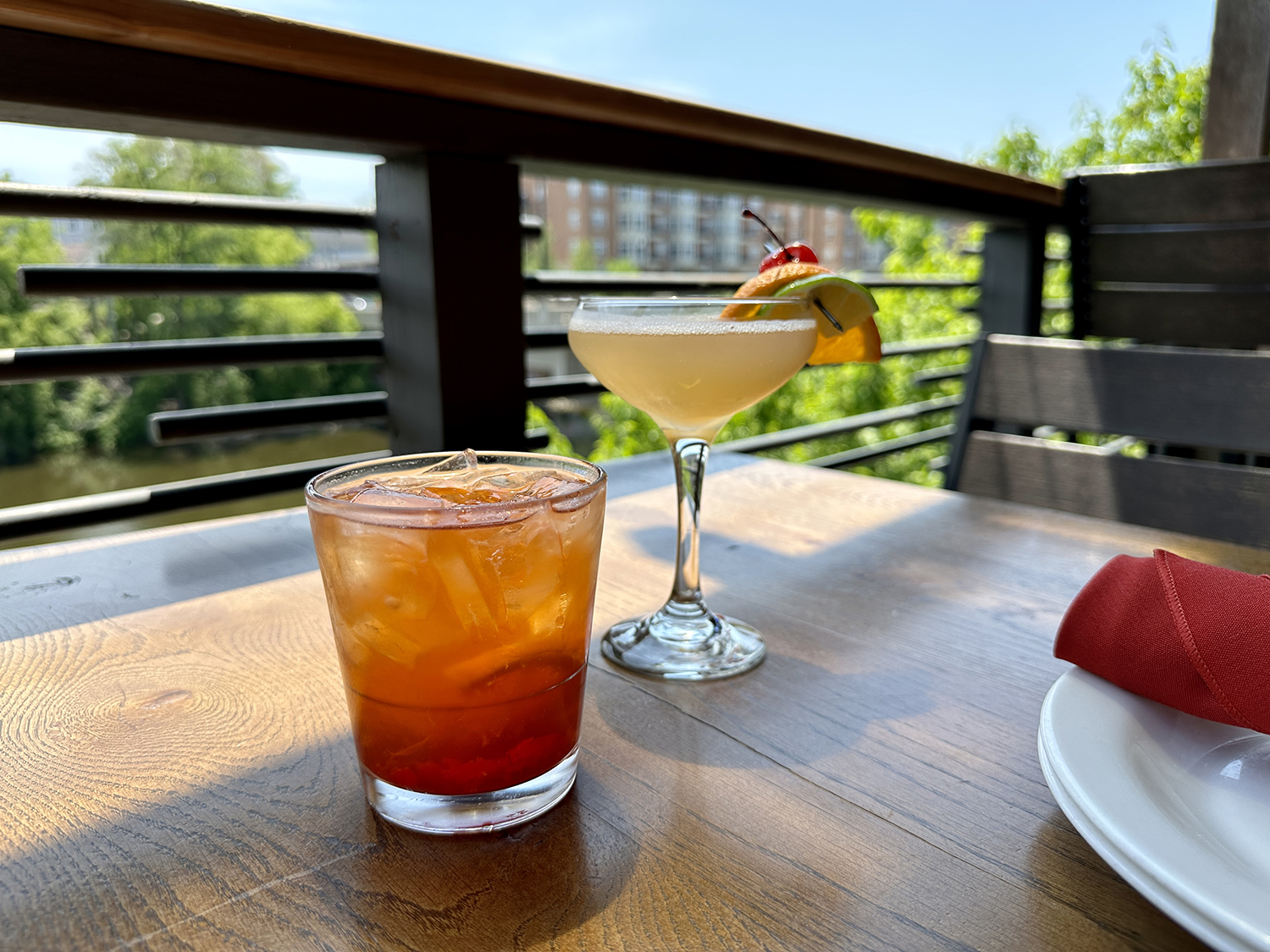 Oh, and the food! How's the food? Well, it remains largely the same: You'll find classic pies like the Bianca ($18-$24), the Milwaukee ($18-$24), and the Atomica ($20-$25). You'll find classic appetizers like the Clock Shadow Cheese Curds ($12) and the Eggplant Fries ($10). But you'll also find new items like the Roman Style Pizza ($8/slice, $24/half, $42/full), a focaccia-like offering with toppings piled on a thick, doughy-in-the-middle-but-crunchy-on-the-outside breading. It's super good and it's super filling!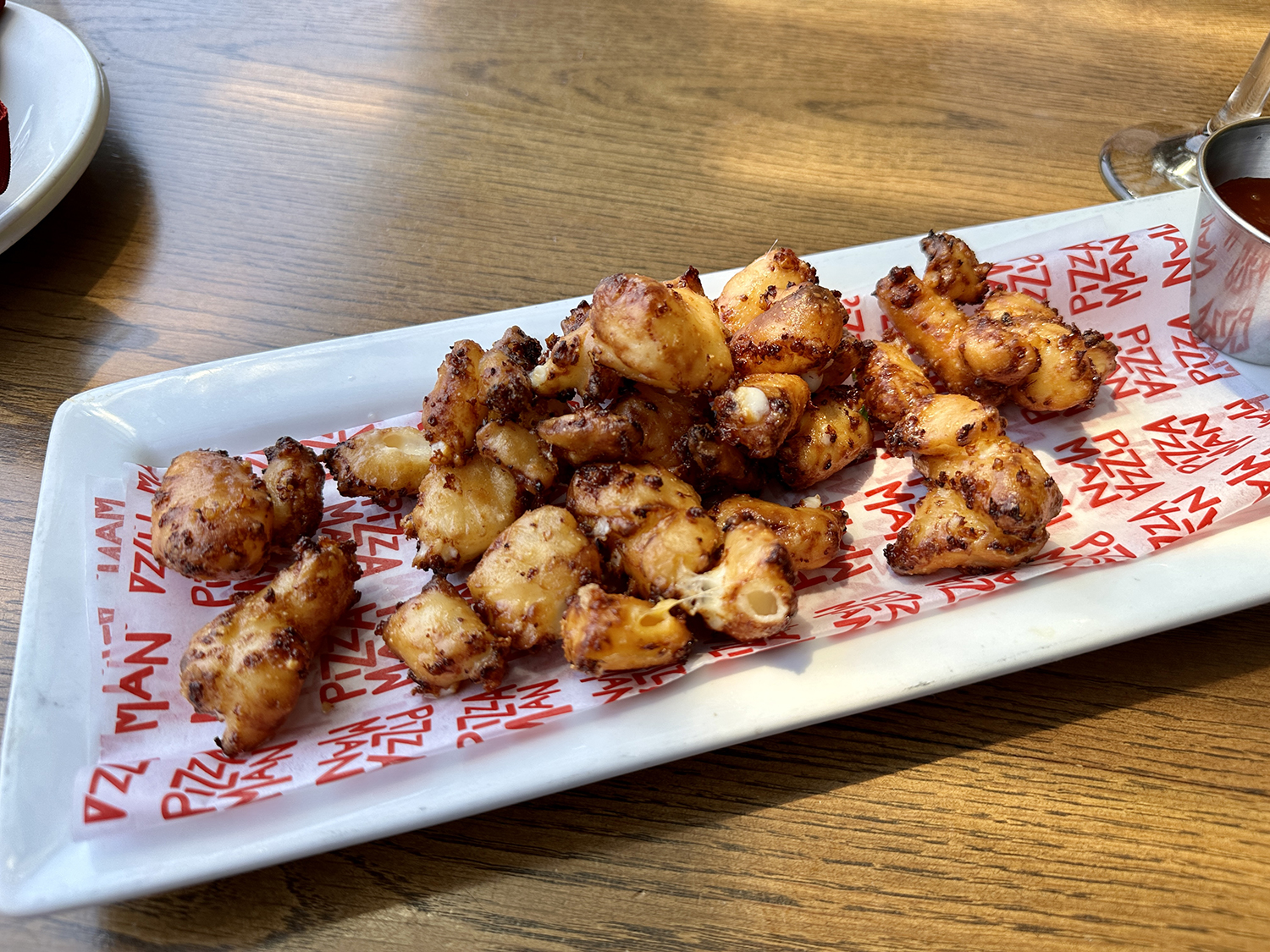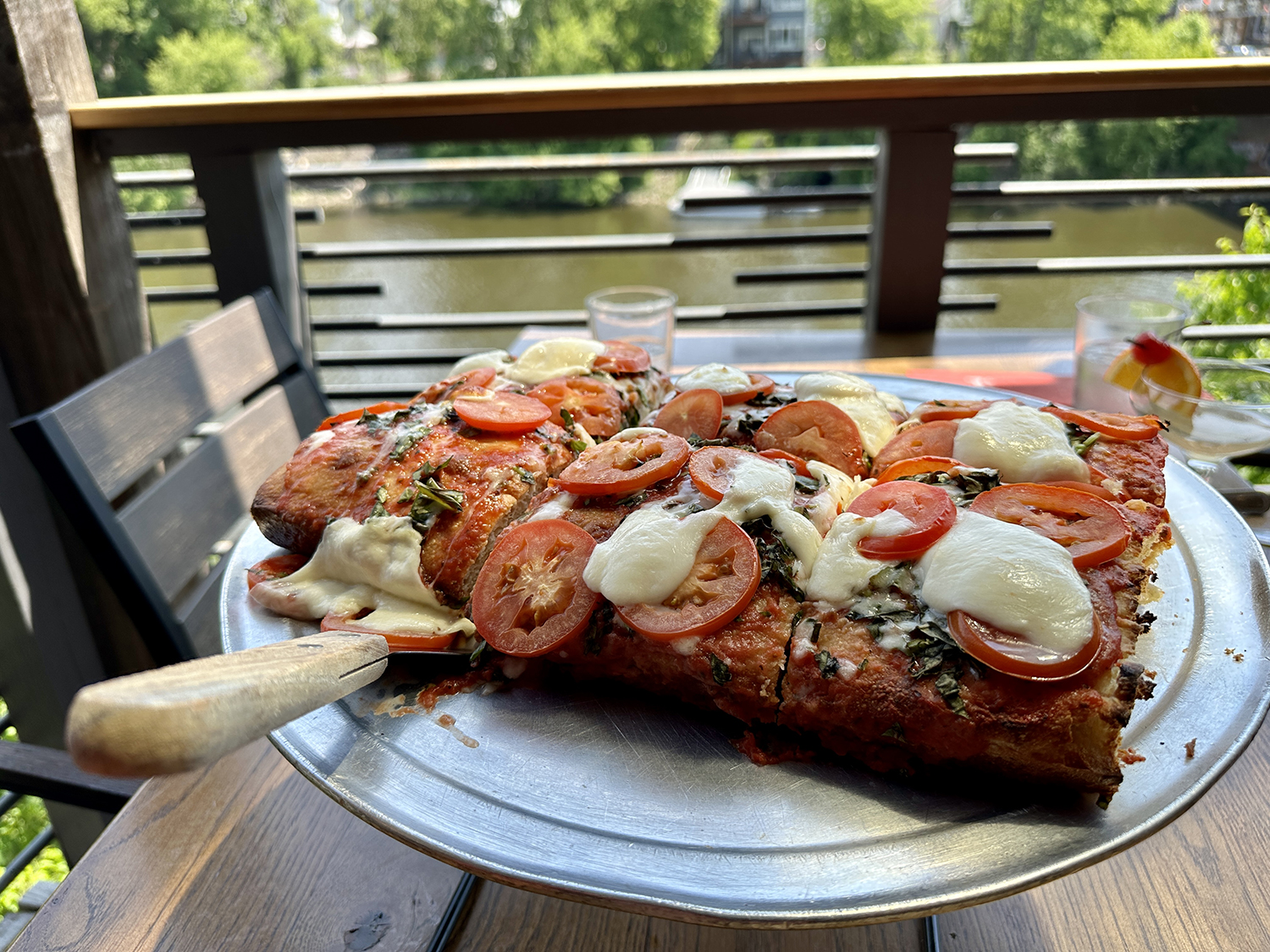 And finally, desert!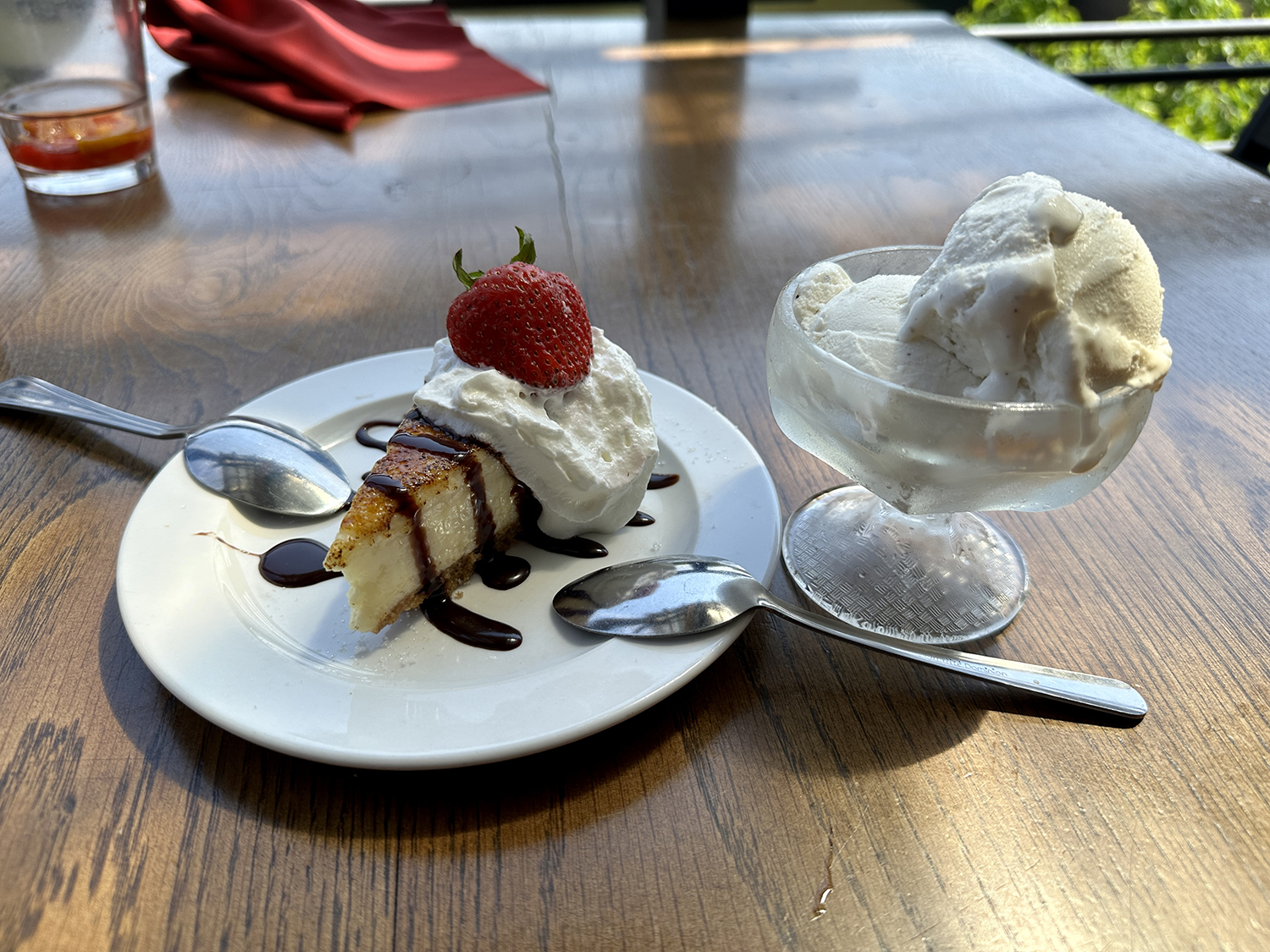 Does Pizza Man's menu remain in that "your mileage may vary" middle-ground? Yeah. Some folks dig it, some folks think it's fine but pricey, and some folks will continue to insist everything went downhill after [insert year the person speaking turned 25 here]. But hey, we're easy. Put us in the "dig it" camp.
Even more than that, put us in the "the patio rules and everything tastes better when you're sitting outside watching kayakers float by on the Milwaukee river" camp. Welcome back, summer. And welcome back, Pizza Man.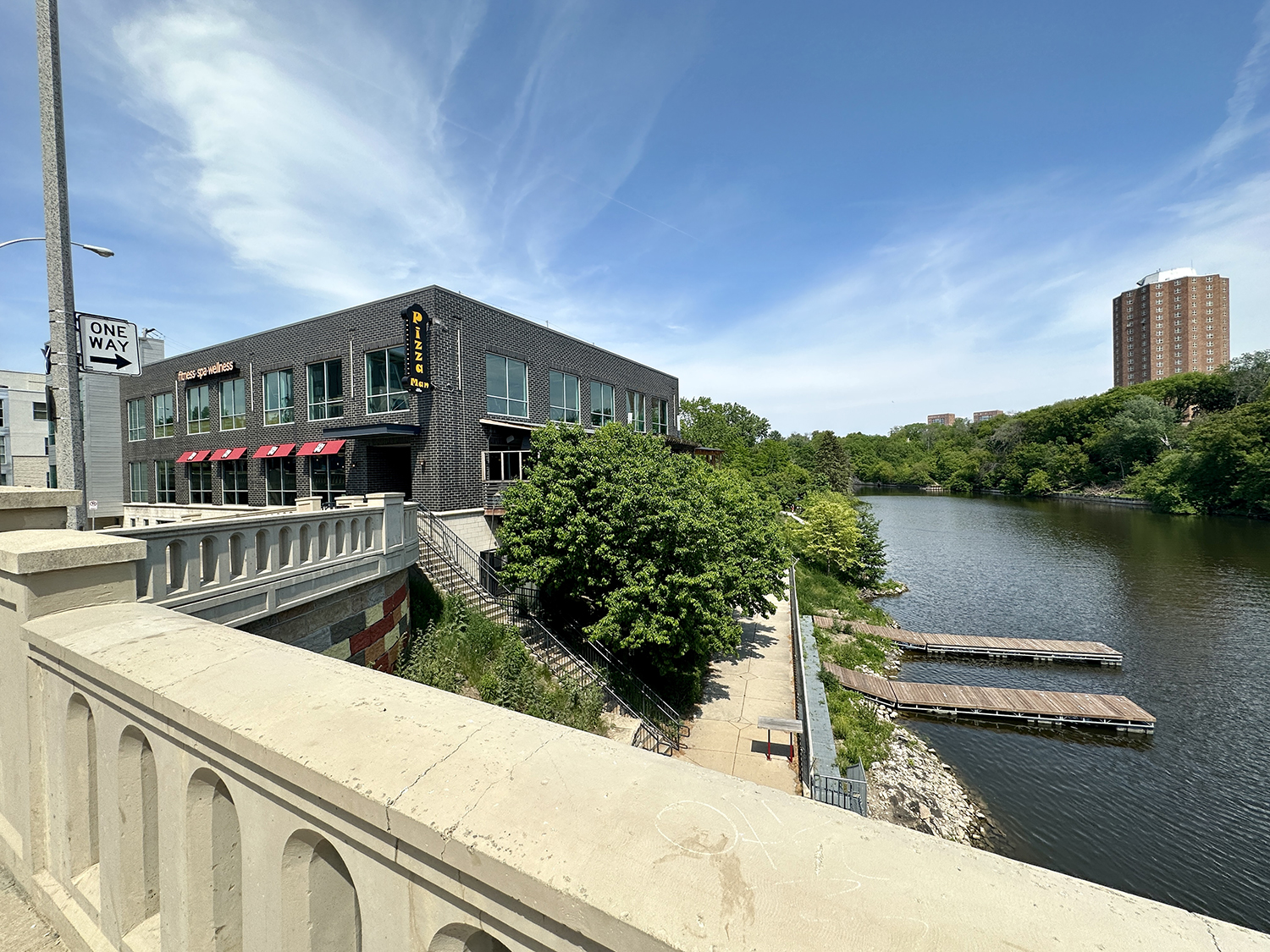 Exclusive articles, podcasts, and more. Support Milwaukee Record on Patreon.
---
RELATED ARTICLES
• Pizza Man's last day of service on Downer Avenue will be March 25
• Pizza Man is leaving Downer Avenue, moving to old Stubby's on Humboldt Boulevard
• Stubby's Gastrogrub & Beer Bar will permanently close December 23