The old "piragüero" (shaved ice vendor) pushes his cart down a busy promenade in old San Juan, Puerto Rico. He wears a straw hat, a billowy linen shirt, and sandals. There is a certain level of pageantry involved in making "piraguas" (which roughly translates to "water pyramid"). They are small cones of ice, shaved from a block with a scraping tool. The ice is then pushed down into cups and covered with syrups, which are always made from scratch.
This was the sight and the cold treat that gave Yussef Morales the idea for his new venture, Mr. Piragua. "I want people to have access to authentic Boricua piraguas, the way they are made on the island," he says.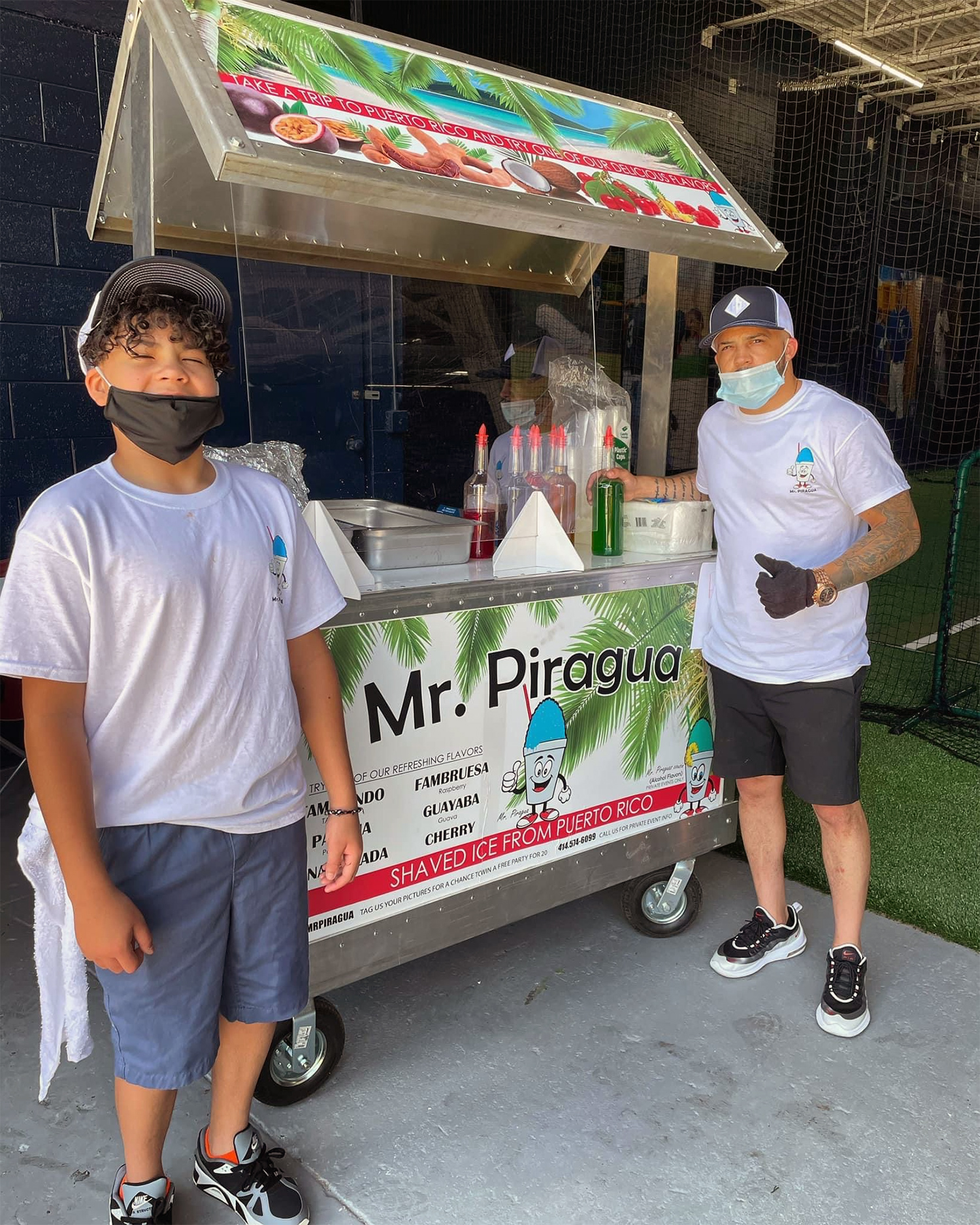 It has been a little over two months since Mr. Piragua got up and running, and the business has been generating much interest among the Latino/a/x community. Yussef runs the cart with his son Revi, and piraguas are made for private parties and festivals. "We hope to be able to be out for the general public by the 4th of July weekend," Yussef says. "We will definitely be out for the 8th annual Puerto Rican Family Festival," which is set to return this summer.
The flavors that Yussef works with are parcha (passion fruit), frambuesa (raspberry), tamarindo, and piña colada. The fruits are blended and strained, then sweetened to thin out the blend and make for easy pouring. Sugar is minimal, and the fruit does most of the work. All of the flavors are made by Yussef and his mother; the only flavors not made custom are cotton candy and cherry.
The ice comes from the same company that provides ice for the Milwaukee Bucks sculptures that adorn the Deer District during the winter. "The ice is my favorite part of this whole operation," Yussef says. "There is something beautiful about giant blocks of ice ready to be busted and scraped."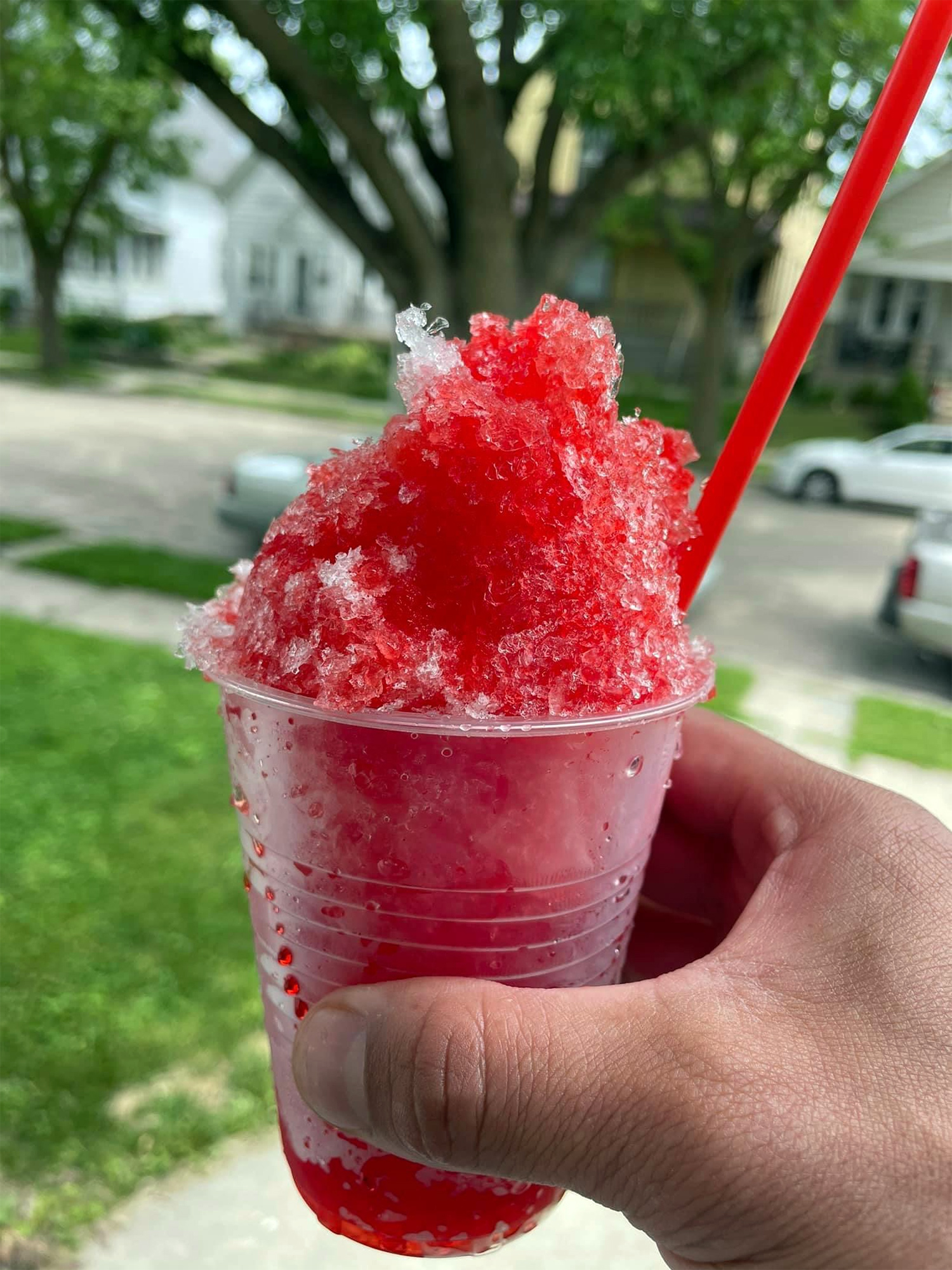 On the opposite side of town is Island Ice, run by Earnest Goggins and his wife Tracy. Their operation is a little different, owing to Earnest's New Orleans roots. "In Nola, the ices are served out of shacks that are usually situated on medians," he says. "I remember wandering around the neighborhood, quenching my thirst in that Louisiana heat."
Earnest makes his own flavors from concentrates in a lab set up in his home kitchen. Syrups include the "Bob Marley," a combination of kiwi, pineapple, and lime—all tropical flavors that represent the colors of the Jamaican flag.
"What I do is more than just provide relief from the heat," Earnest says. "There is an effect that sugar and ice have on certain parts of the brain. It provides respite from thoughts that cloud happiness. I have a lot of pregnant mothers who have postpartum depression tell me that the ices calm them. They are usually my best customers."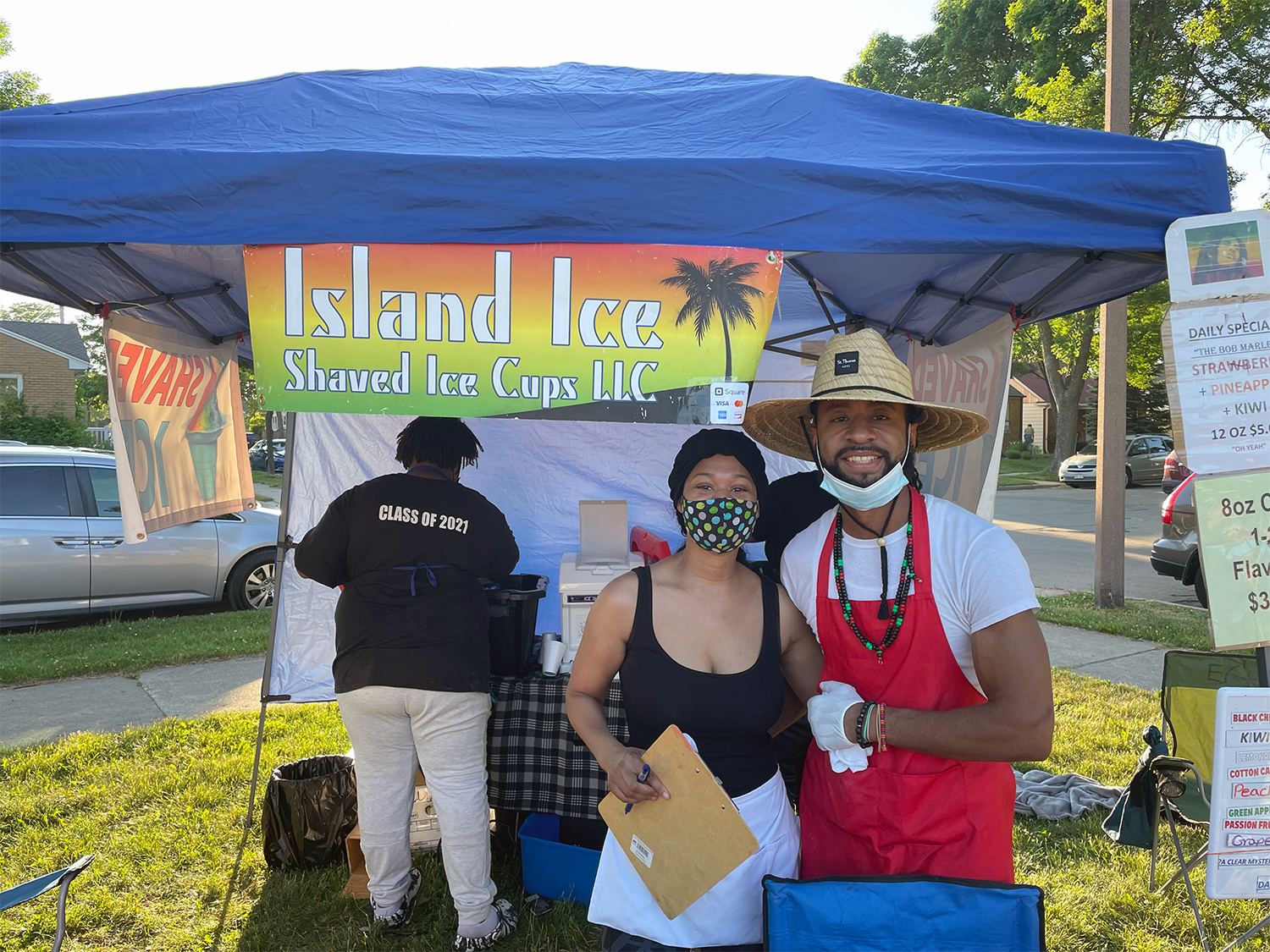 The focus of Island Ices is a little different, too. Earnest hopes to provide a class in entrepreneurship to his nephews and teenage daughter. "I have been a social worker my entire life, and have seen how sometimes kids slip through the cracks in the system," he says. "My aim is to show them how a small business runs by example." Indeed, Earnest's two nephews run the ice machine and build the treats, while Earnest and his wife take orders.
Island Ice is situated on the corner of 96th and Burleigh, but throughout the summer it can be found at festivals in Wauwatosa, particularly Cooper Park. Unfortunately, the experience hasn't been too pleasant. "We are the only vendors that have been approached by MPD to provide permits at these festivals," Earnest says. They are the only Black vendors, and have been hassled twice, he says.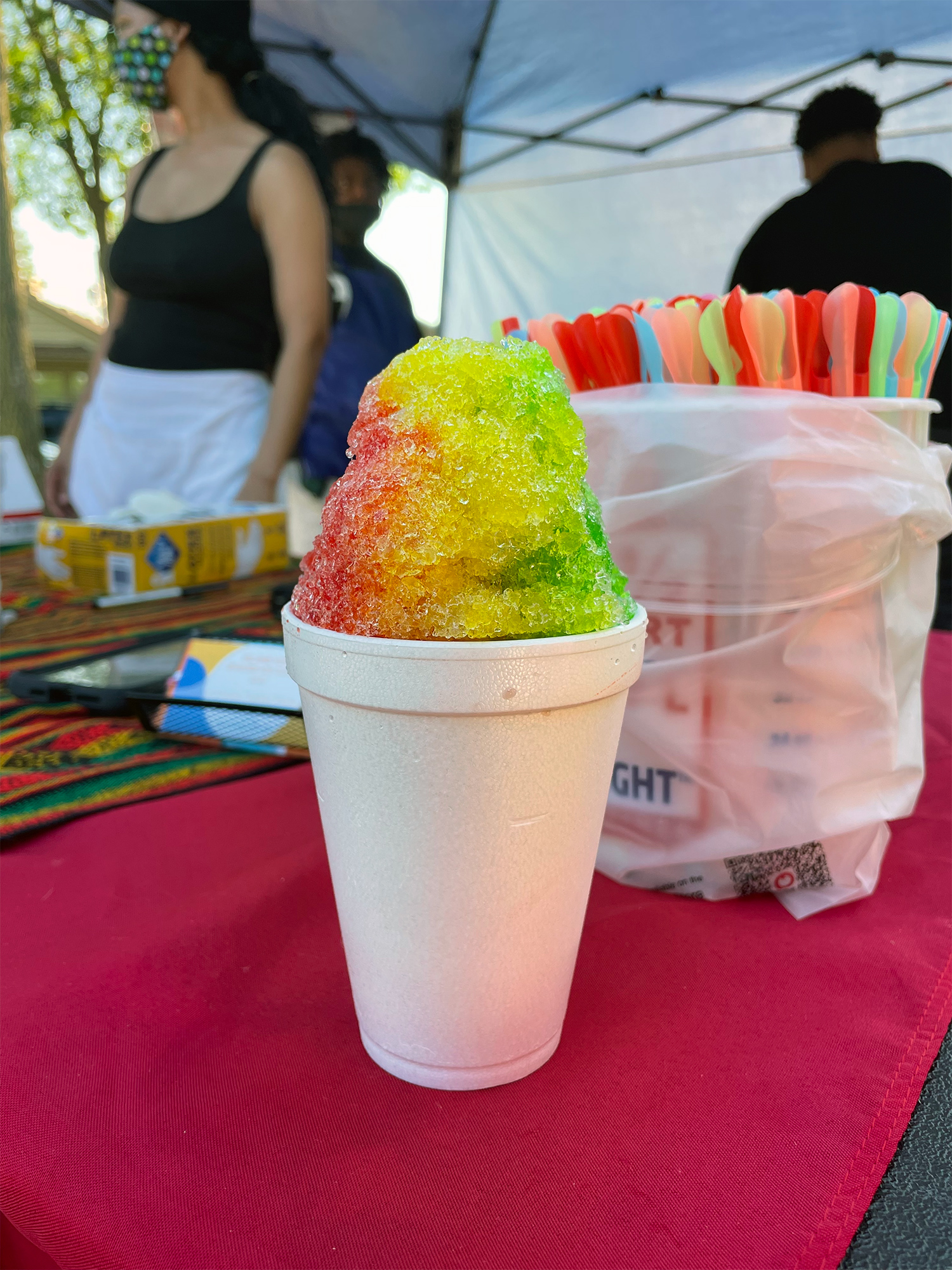 Both Mr. Piragua and Island Ice have one thing in common (besides a Caribbean theme): they set examples for the youth, and teach some business sense to them as well. It doesn't hurt that the heat is staved off in a delicious way in the process.
Exclusive articles, podcasts, and more. Support Milwaukee Record on Patreon.