The light at the end of the tunnel keeps getting brighter (and oranger). Why? Because MCDONALD'S BROUGHT BACK HI-C ORANGE LAVABUST AND NOW IT'S AVAILABLE IN MILWAUKEE. FINALLY.
Yes, according to a Hi-C Orange Lavaburst finder that we may or may not have been closely monitoring for the last month, you can once again top off your McDonald's Value Meal with the teeth-shattering goodness of that sweet, sweet orange drink at these Milwaukee area locations:
2700 W. Capitol Dr. (Milwaukee)
2715 S. Chicago Ave. (South Milwaukee)
There also appear to be two participating locations in Racine, one in Sheboygan, and one on Highway 19 north of Madison. Some in Green Bay, too!
In February, after a four-year absence, McDonald's brought back the fan-favorite drink to select cities. (Like David Letterman always said: I pray to god your city has been selected.) By June, it should be available nationwide. Again: FINALLY.
"We know fans of Hi-C Orange Lavaburst, AKA Hi-C Orange, have been craving the iconic beverage since it rolled off national menus in 2017," McDonald's said in a press release back in February. "To those who have passionately asked for us to bring it back over the years, we're excited to say we 'C' you.'"
The drink has been available in various Chicago McDonald's since the beginning of the reintroduction, and we were this close to taking the train down there just to get one. But no longer: CAPITOL DRIVE HERE WE COME.
Also, Hardee's has Hi-C Orange Lavaburst, and we got one in St. Francis last week.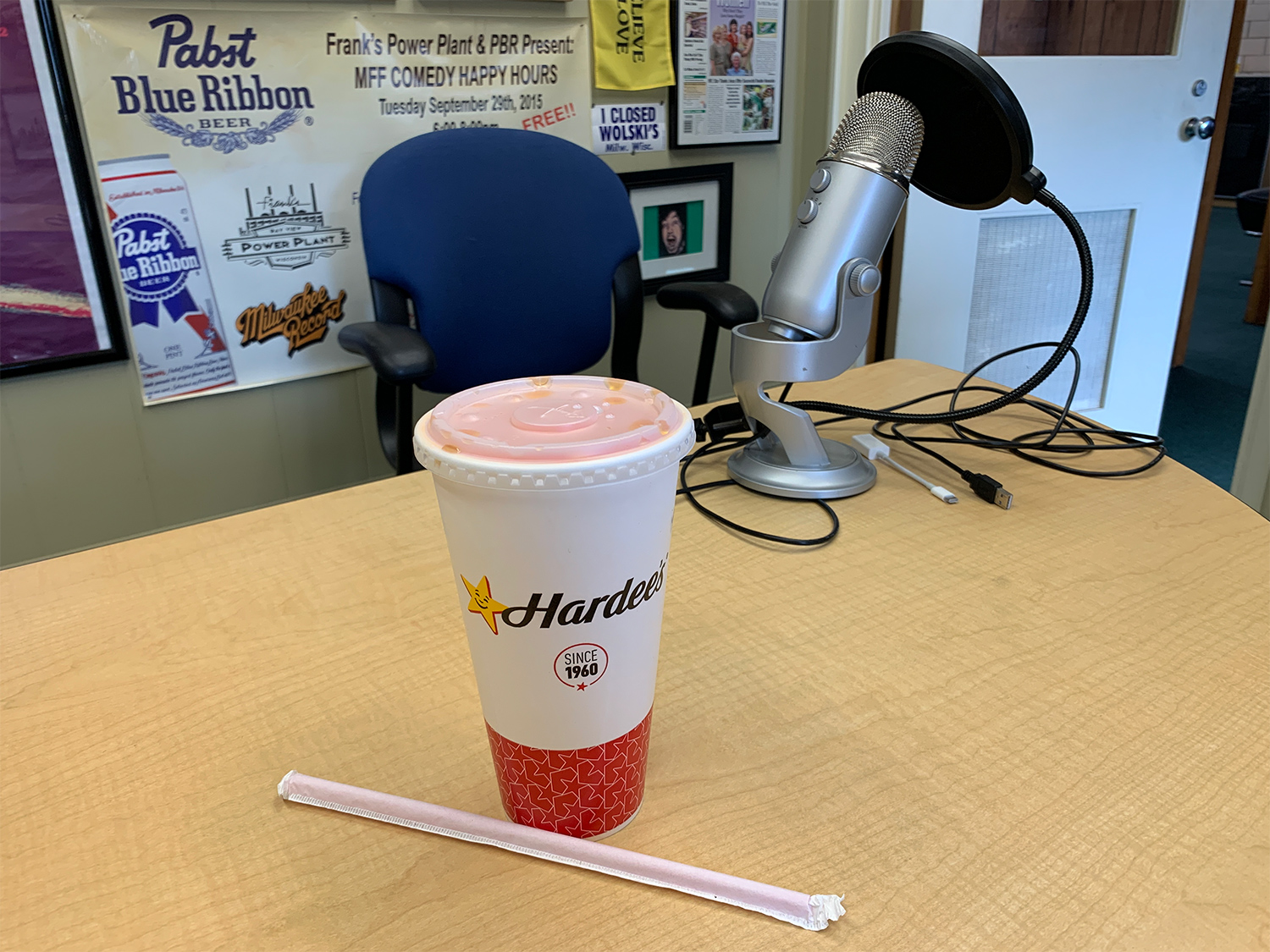 Exclusive articles, podcasts, and more. Support Milwaukee Record on Patreon.
---
RELATED ARTICLES
• I got a bottle of Big Mac Special Sauce from the guy who's eaten 29,100 Big Macs: A minute-by-minute report
• Battle of the Big Boy burgers: AJ Bombers vs. Coach's vs. McDonald's
• We talked music and McDonald's breakfast sandwiches with local philanthropists Kate and Don Wilson
• We used UberEats to get McDonald's delivered to weird and hard-to-find places
• McDonald's has cheese curds now (in Milwaukee, at least) and they're okay
• Yep, the Packers haven't won since Mike Ditka donned a Packers sweater for McDonald's