Some places come and go, while some places become icons. Mandatory Milwaukee is all about the latter. Join us as we revisit beloved and well-worn local staples with fresh eyes, and explore how they might figure in the city's future.
Even though spring technically started on March 20, much of Milwaukee decided to wait a few extra days this year before officially saying farewell to winter. An updated answering machine message was a call to action for local burger aficionados and ice cream enthusiasts, as Nite Owl's voicemail greeting formally announced the beloved business would re-open for its 72nd season on March 26.
The drive-in has been a spring and summertime staple on Milwaukee's South Side since 1948. That year, a butcher named Ralph Roepke took over Bob's Airport Custard, a small airport-adjacent stand that opened in 1946, and renamed the business Roepke's Airport Custard. Less than a decade later, Roepke's tiny structure was demolished to make way for its current 830 E. Layton Ave. location, which allows (at least a few) customers to dine in if they so choose. In 1968, the business shifted its focus from custard to ice cream and burgers. Along the way, Roepke's Airport Custard rebranded itself as Nite Owl.
Though the bird the business is named after is known for its nocturnal tendencies, Nite Owl is known for quite the opposite behavior. During its approximately six-month-long seasons, Nite Owl opens at 11 a.m. and stops serving whenever they run out of meat. It isn't open on Sundays…or Mondays, for that matter. Uncertain hours of operation frustrate some, but it's just the way it's always been. Change isn't in Nite Owl's vocabulary, except for the change customers are given after paying in cash—still the only way to purchase anything at Nite Owl.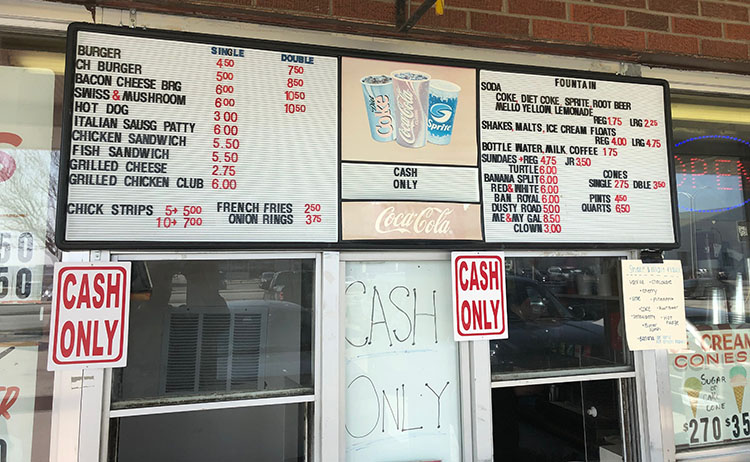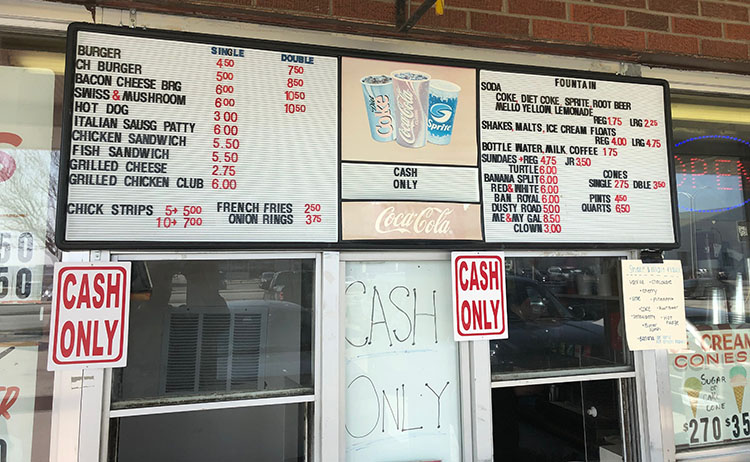 Nite Owl's ownership also hasn't changed much through the decades. The business is now operated by Chris Roepke, Ralph's grandson. Ralph's son (and Chris' dad) John, now 79, still works the grill. During a recent trip, we overheard a cashier tell someone that Nite Owl only employs family. We didn't mean to eavesdrop, but it's close quarters in the quaint area where customers wait for carryout orders. A word of warning: be ready to wait upwards of 15 to 20 minutes for your food when things get busy. It's worth it. As we mentioned, there's also limited seating in the adjoining dining room for those who wish to avoid the foyer.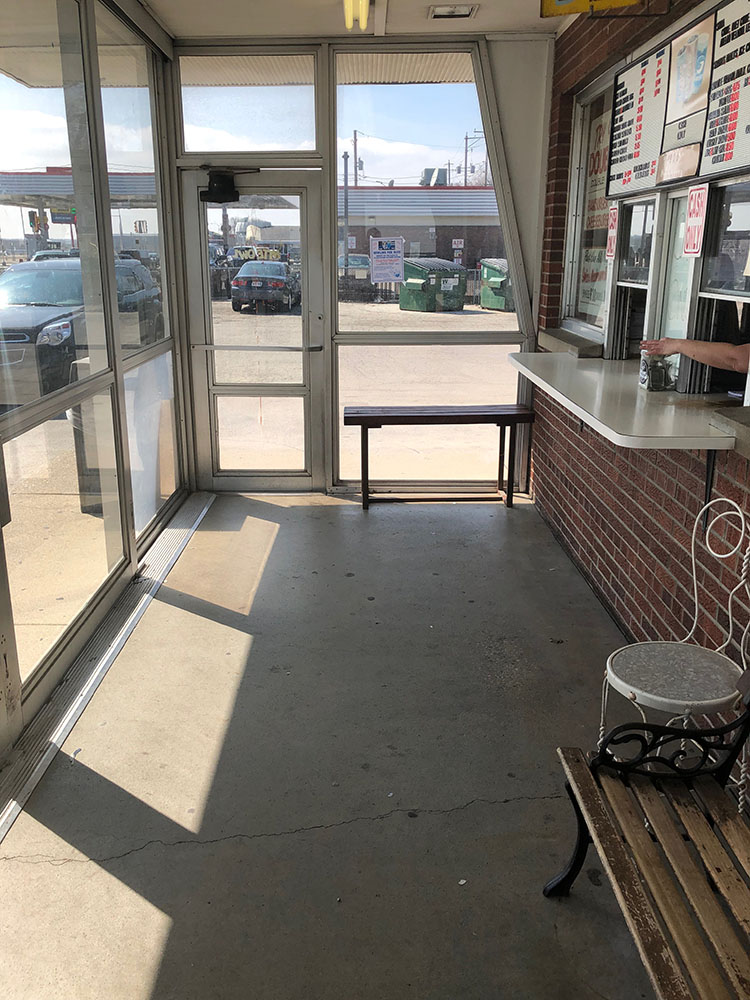 Much of Nite Owl's menu also seems virtually untouched by time and trends. They specialize in burgers, simple sandwiches, French fries, and an array of ice cream offerings that are as enjoyable now as they were back in the '50s. Sure, inflation has pushed the price of a hot dog to a whopping $3 and has a single patty hamburger now goes for $4.50, but nothing is outlandishly priced, especially when taking the quality and the sheer volume of food into account.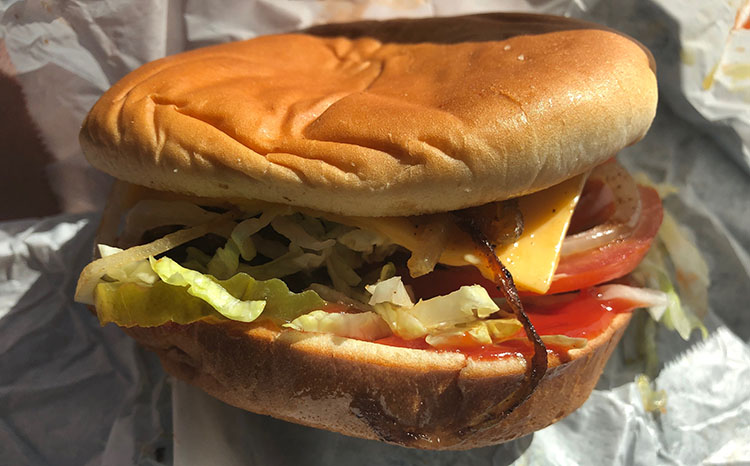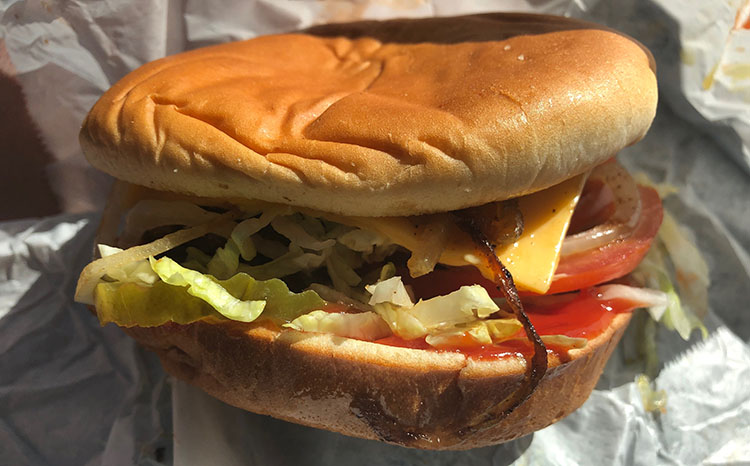 The cheeseburger ($5) comes complete with a massive mound of seasoned beef, a couple slices of American cheese, ketchup and mustard, and a choice of toppings like shredded lettuce, tomato, grilled onions, and pickles. We got the works, which made for a messy but wonderful experience.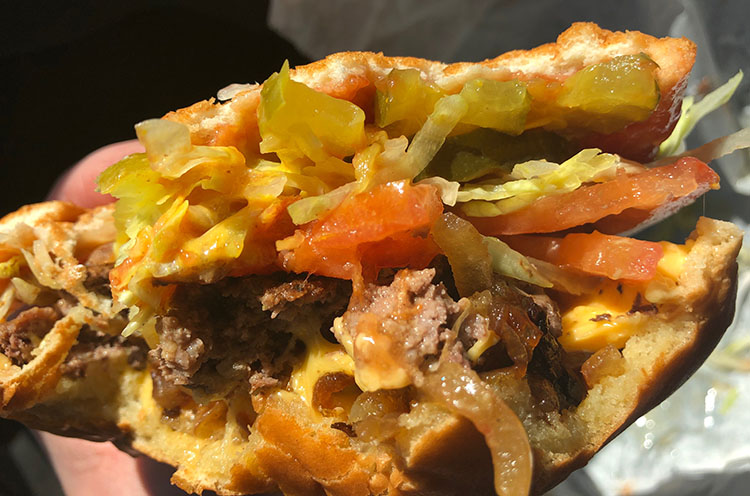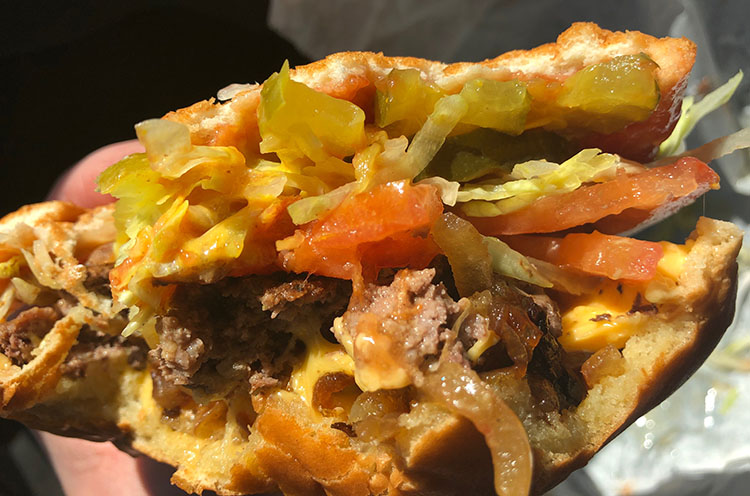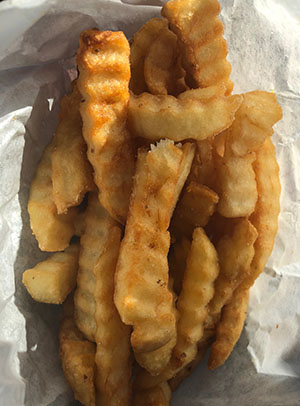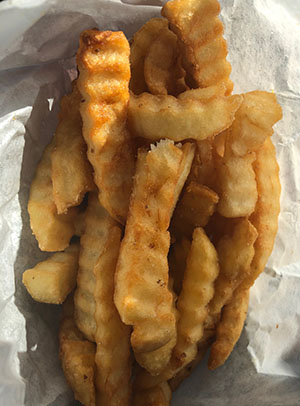 For a scant $2.50, we got a heaping sack of crinkle-cut fries. The crispy fries were perfectly fried and generously salted, which proved to be a savory complement to our sweet and decadent chocolate shake.
If burgers, hot dogs, shakes, and fries aren't to your liking for some strange reason, the small-but-more-than-serviceable menu also features an Italian sausage patty, fish and chicken sandwiches, chicken strips, onion rings, grilled cheese sandwiches, a chicken club, malts, sundaes, and cones.
Elvis Presley reportedly enjoyed at least a few of those delicacies when he ate Nite Owl before his final Milwaukee show back in 1977. He sent Nite Owl an autographed photo as a token of his appreciation, but the picture was stolen from the dining room years later.
Today, as Milwaukee continues to change at a faster pace than ever before, Nite Owl remains relatively untouched and it continues to be an important part of the city's summer tradition, just as it has for more than 70 years.